While I had some of Kubinka's rear wall previously this vital detail was annoyingly just out of frame, and thats the first interior one of Bovington's rear wall I've seen. So both are very helpful and yes I definitely think you are on the money and they are the Loader's seat mount slots - albeit slightly revised from welded to bolted over the production run from Fgst.No.4 of Bovington's Porsche, to No.83 of Kubinka's.
Heres the page from Jon's report on the seats (which I hope he won't mind me posting) which confirms the slot mounts of the paddle shaped seats and gives their specs;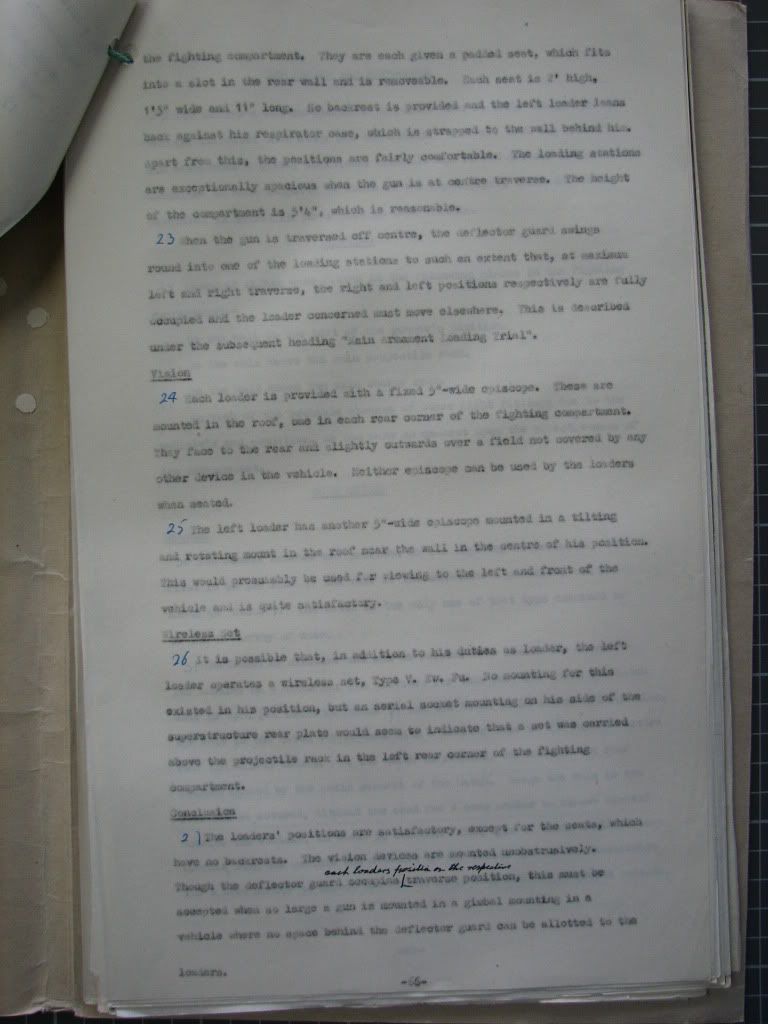 Thanks again for your help.
Regards,
JB