Im at the adding detail stage now, mostly with Abers' etch set for the Tamiya JT.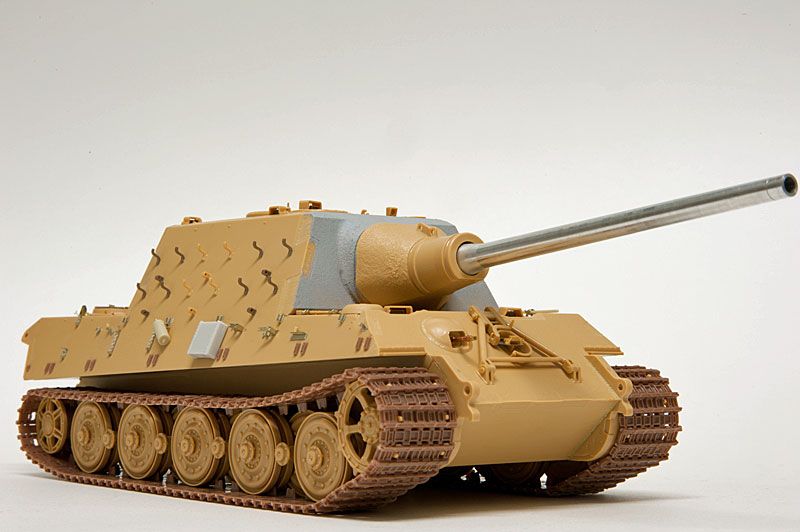 Tools from MA Mori, clamps from Aber. Deck mesh from Aber too. I wound 2 different guages of wire together to get the effect for the retaining ring on the round vent mesh
I jammed a shovel into the pry bar bracket, shots of X7 show it missing the shovel brackets, and jamming the shovel in here sort of adds a little life to the side of the model
Weld added to the lifting flange on the mantlet, again with Tamiya quick type epoxy putty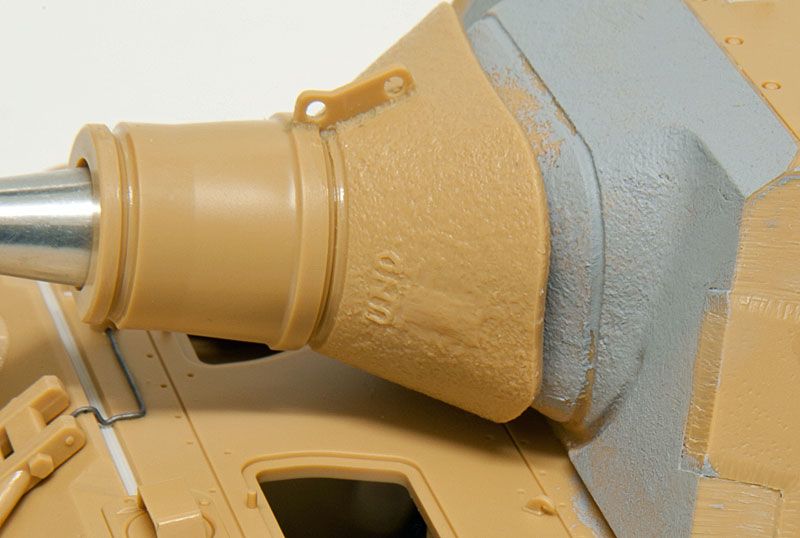 More tool brackets and tow cable brackets, again from Aber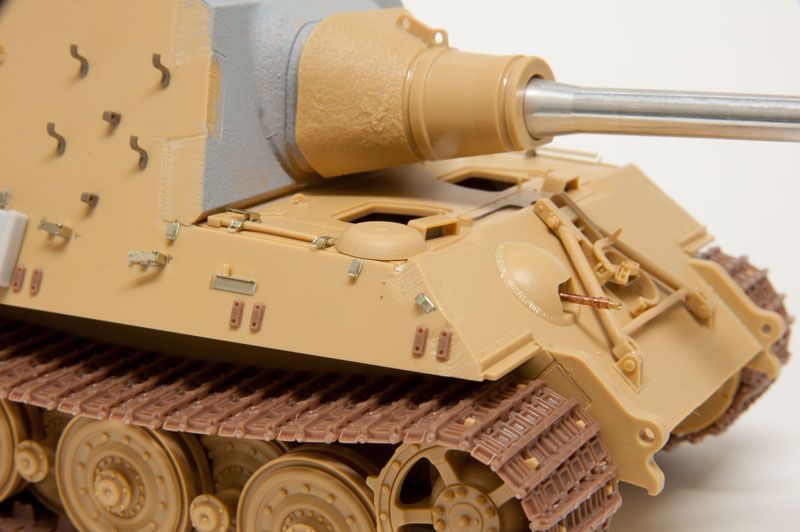 Added the travel lock, headlight mount (empty, from Tasca), headlight power cable to the front plate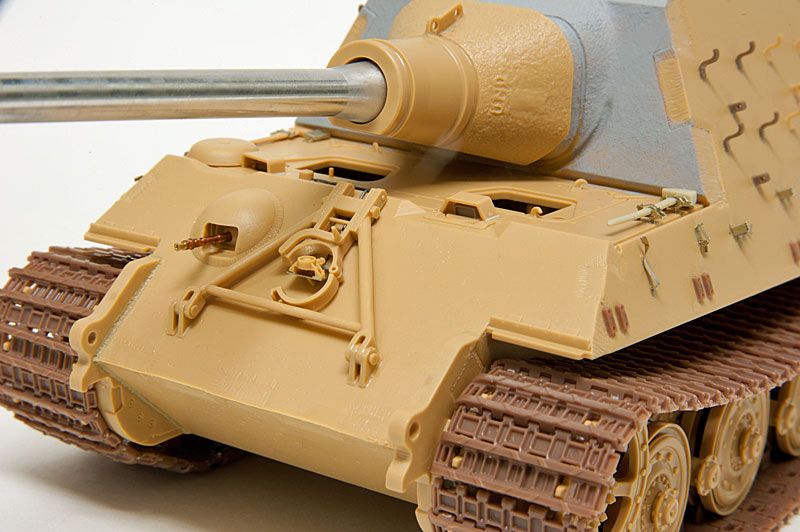 These late JT's didnt mount the jack or the jack block, but you still see them stowed or carried on the vehicle, ive used the resin MA Mori jack block with Aber's carry handle, and i'll mount it on one of the cable hangers, in this shot its just placed there, as is a fire extinguisher, again MA Mori with Aber handle
Started to add spare track to the sides too.. I have some WW2 Productions KT/JT track thats simply unusable as kit tracks, but can be used as spares.. so I thought. Upon drilling out the tracks to take track pins (Adlers' Nest), the tracks just crumbled apart. Too much talc in the resin perhaps? Anyway, i ruined 10 just to get these 2..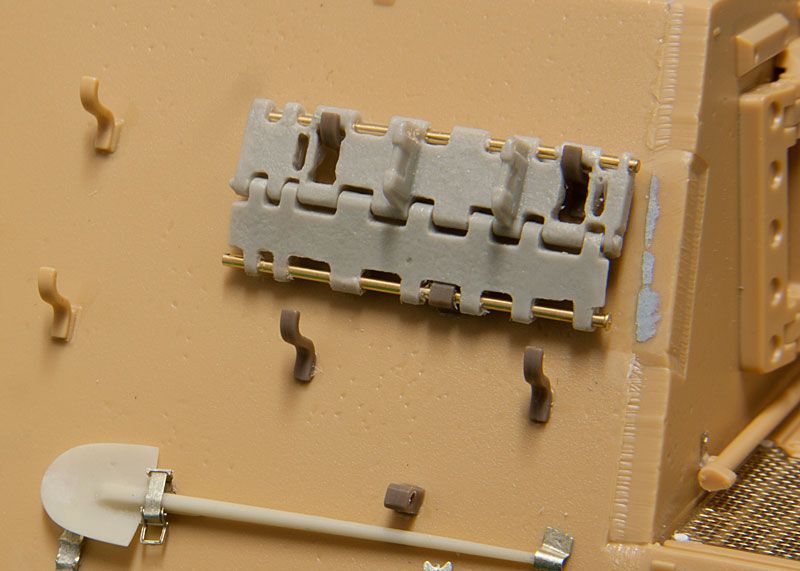 Sam
www.schwerpunkt.com.au