Sadly couldn't resist it and have gone down the rabbit hole yet again with a partial interior for this one too. I want to depict it with engine problems in its documented breakdown on the Ybbs River bridge so I was always planning an engine bay, but then figured the crew would then be out on the deck examining the troublesome engine with the engine hatch and obviously the 2 rear doors open. Meaning that a fair view of the interior would be seen again. I've gone a lot more low tech this time round though, and it is a true through the hatch effort with anything out of view omitted and the things that can be seen pretty basic;
Heres VP Engine used (VP2117) which short of a tiny bit of wiring is a pretty fair effort overall;
Primed up in Matt Black prior to detail painting. After some test fitting I ended up removing the 2 protruding filler caps on the rear of the box as without them on it sits up under the underside of the upper hull much better. They can't be seen anyway with the deck plate on so no loss at all;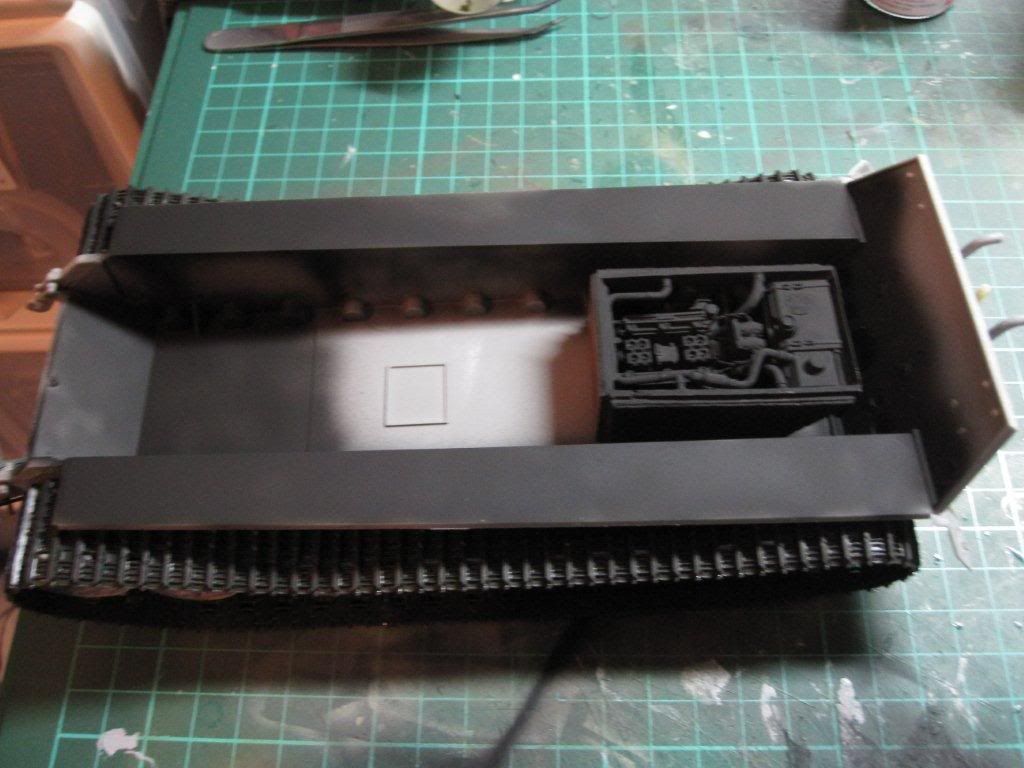 While a very basic fighting compartment floor and gun is provided just like Tamiya's, the DML offering is even simpler in the level of detail. The gun is very plain and even lacks a breech block, the floor bins are missing their recessed handles and again the Gunner's and CO's seats are missing completely as is the travel lock and any ammo stowage.
As luck would have it in an old resin Verlinden Jagdtiger Interior set used on another project there were oddly two breeches supplied so I cut off the very basic kit one and replaced it with this better detailed resin offering to save a bit of time. Also added the elevation gear, a Gunner's station, the back half of 2 stowage boxes on top of the breech, CO's seat and some minor strip and rod extras;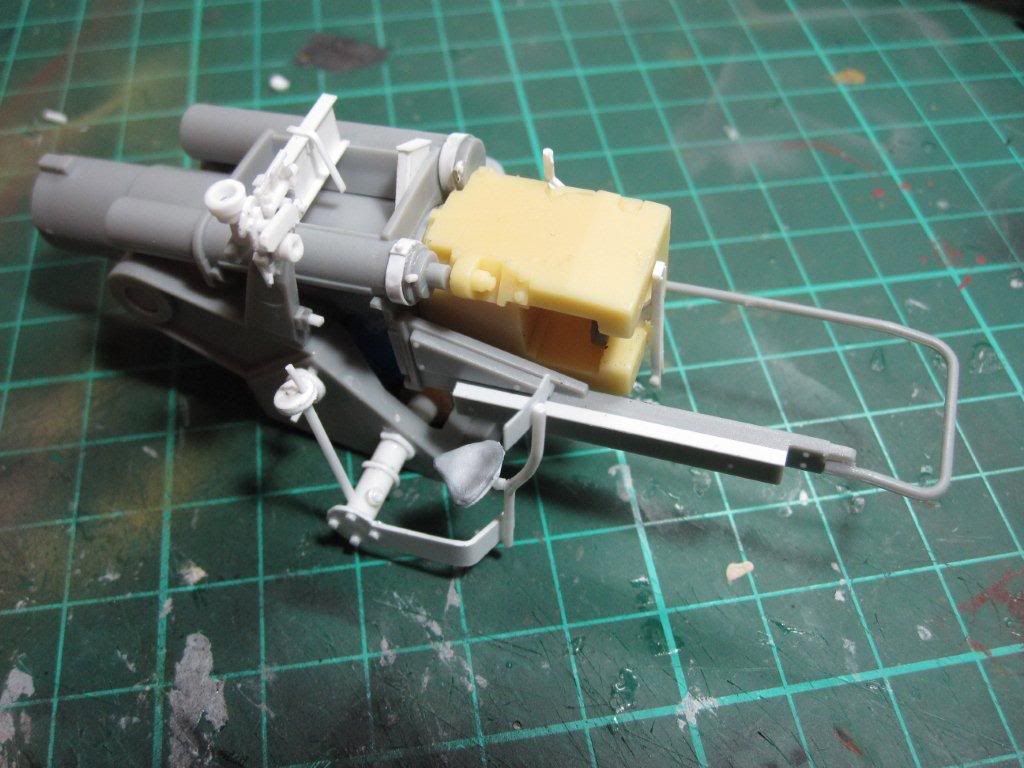 Detailed up much like the Scherf vehicle just quicker and sloppier;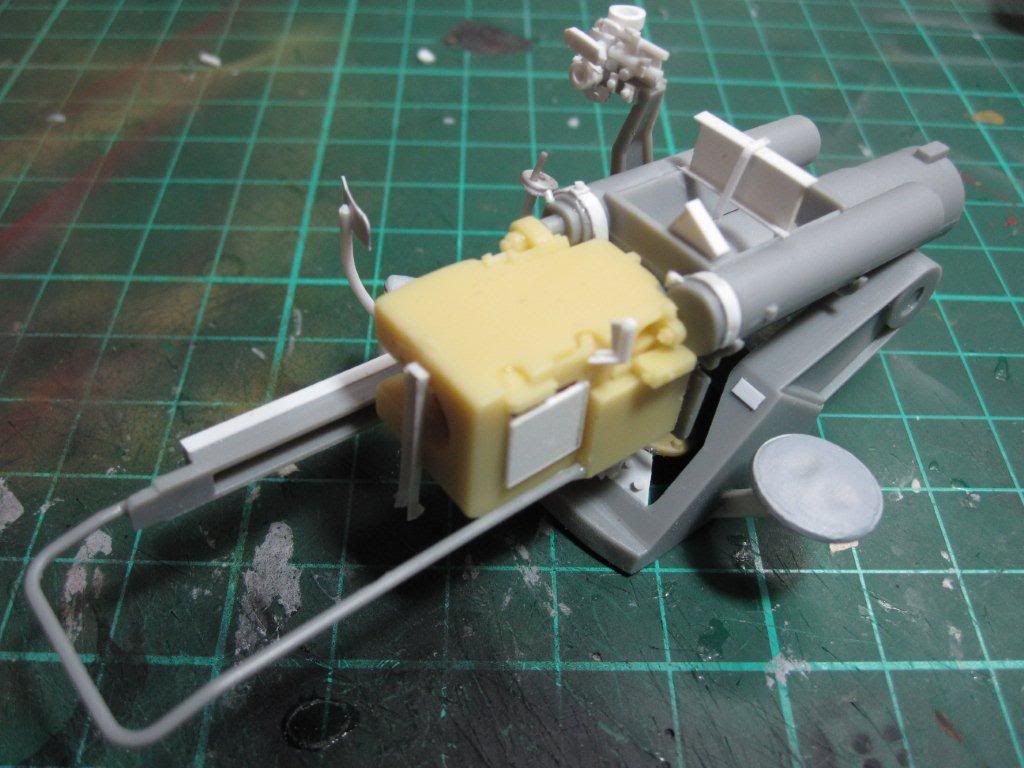 Fighting compartment floor with raised strips added as a cheats way of hinting at the recessed lifting handle cutouts. I'll bend some wire into small ovals and just stick these on top of them in the coming days to finish the illusion;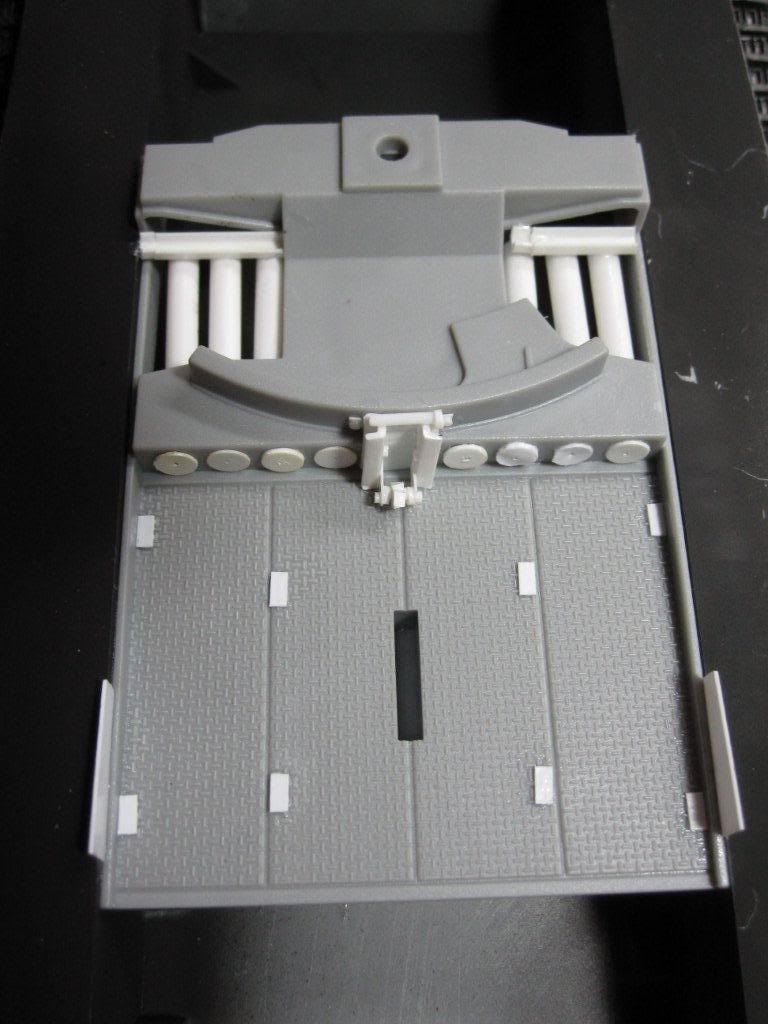 Gun sitting in its mount with breech travel lock in place. Again very rough but under paint and through the hatch should be convincing enough;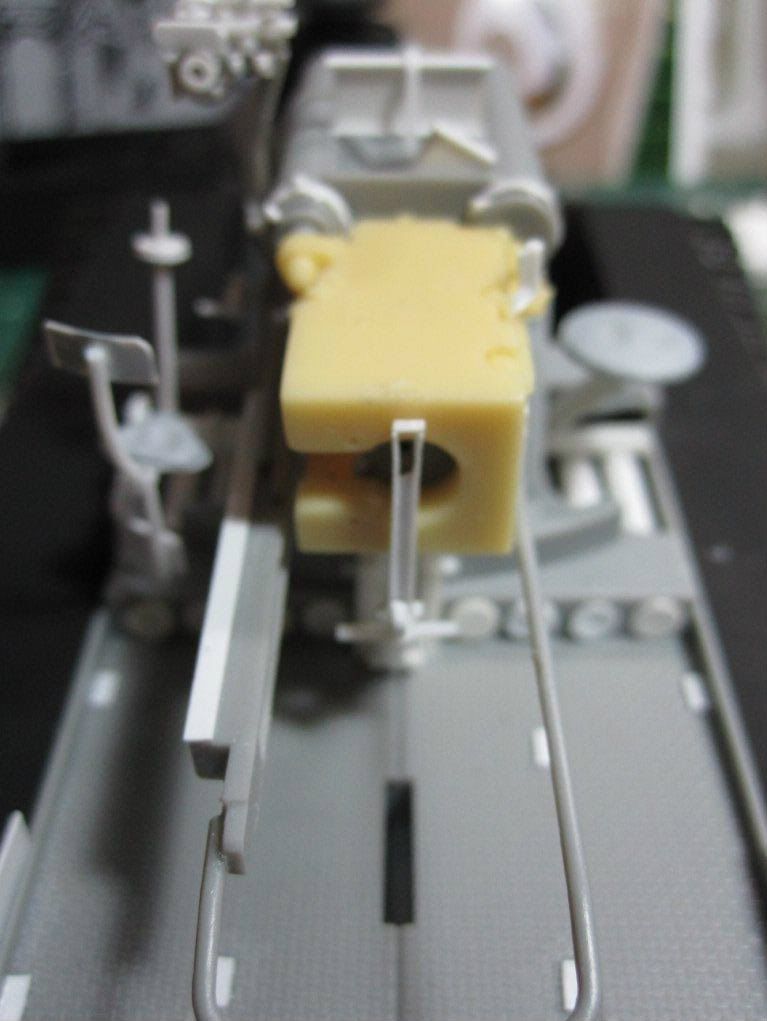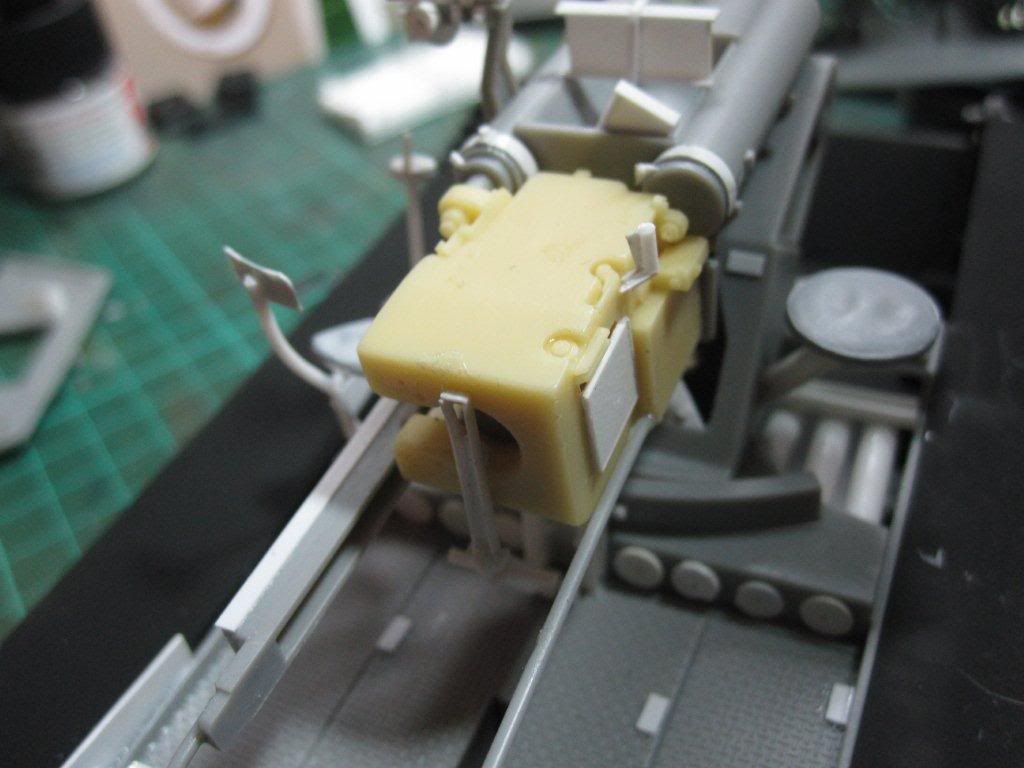 Also cobbled up the roof with some detail and the side wall ammo racks from styrene tube with U-Channel holders all stuck to a .10 thou backing plate to fill the empty walls. Not pretty but hopefully effective under paint and in the gloom;
And seen with gun, mount and floor;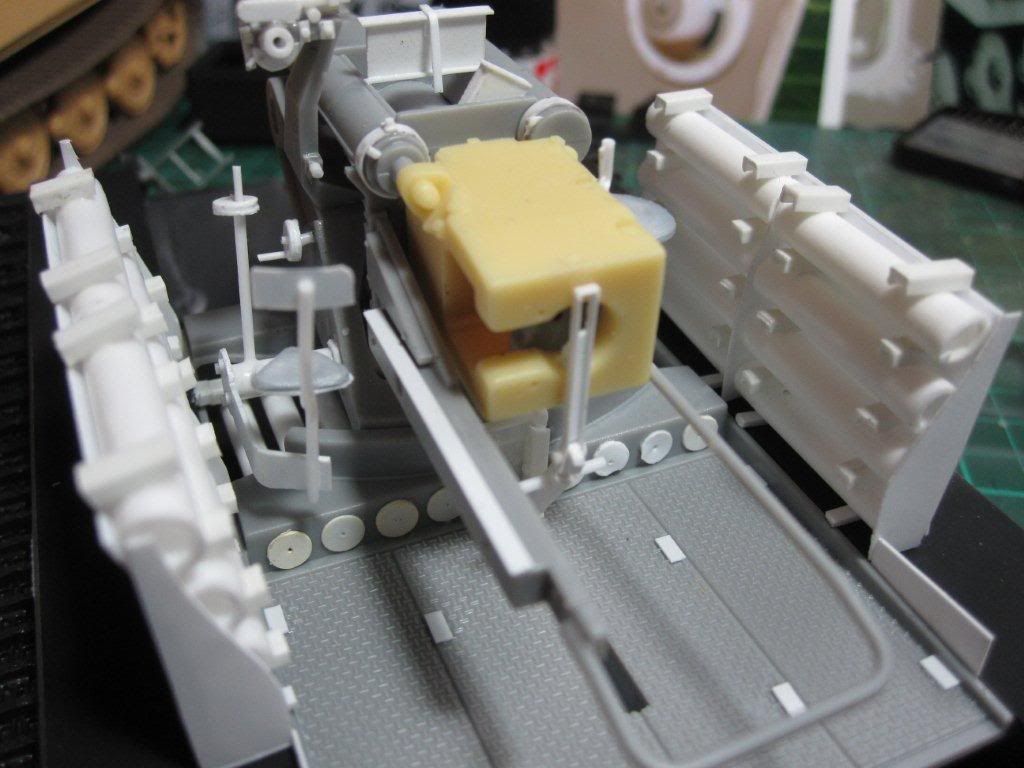 Will hopefully throw some paint on it tomorrow night...