Forgot to post an update yesterday, so a double header tonight. Got the interior finished off over the last couple of nights and while very rough is now ready for paint which I did today and will be in the following post.
Hopefully much of the corner cutting and rough workmanship will be hidden in the gloom...but things will at least appear semi-accurate and in the right spot through the hatches when its all togther which is all I'm really going for on this one;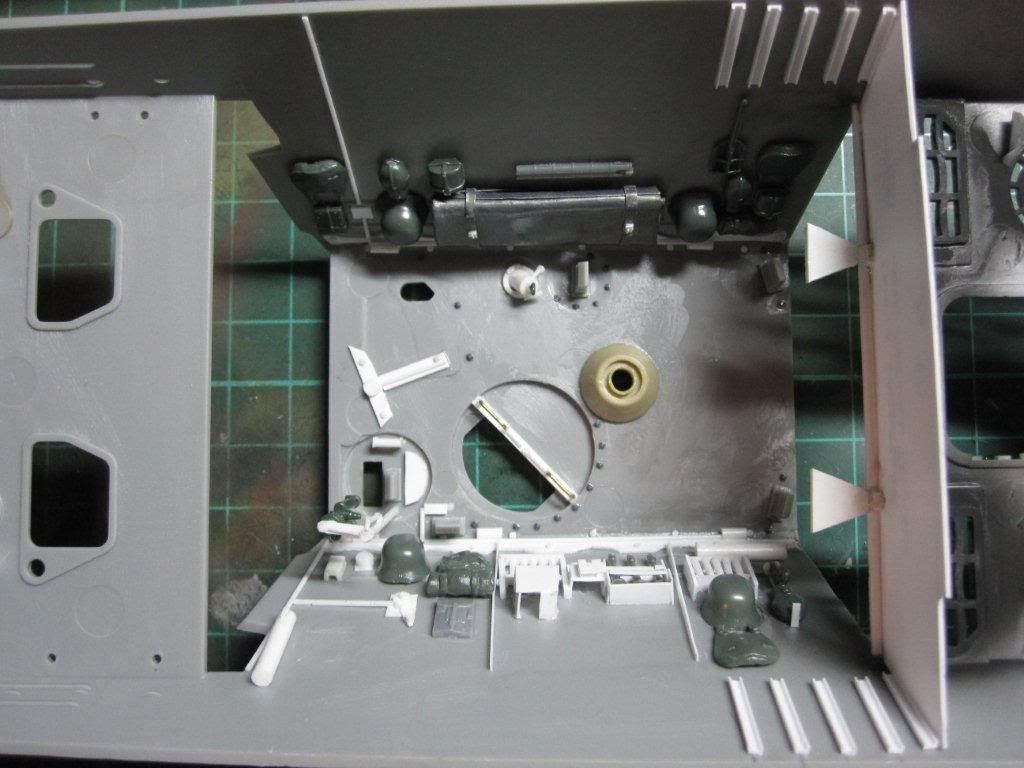 Added the fine wire lifting handles to the sides of the air filter boxes as per pic below;
Overall views of the Fighting Compartment as will be viewed through the rear hatches;
With front plate fitted;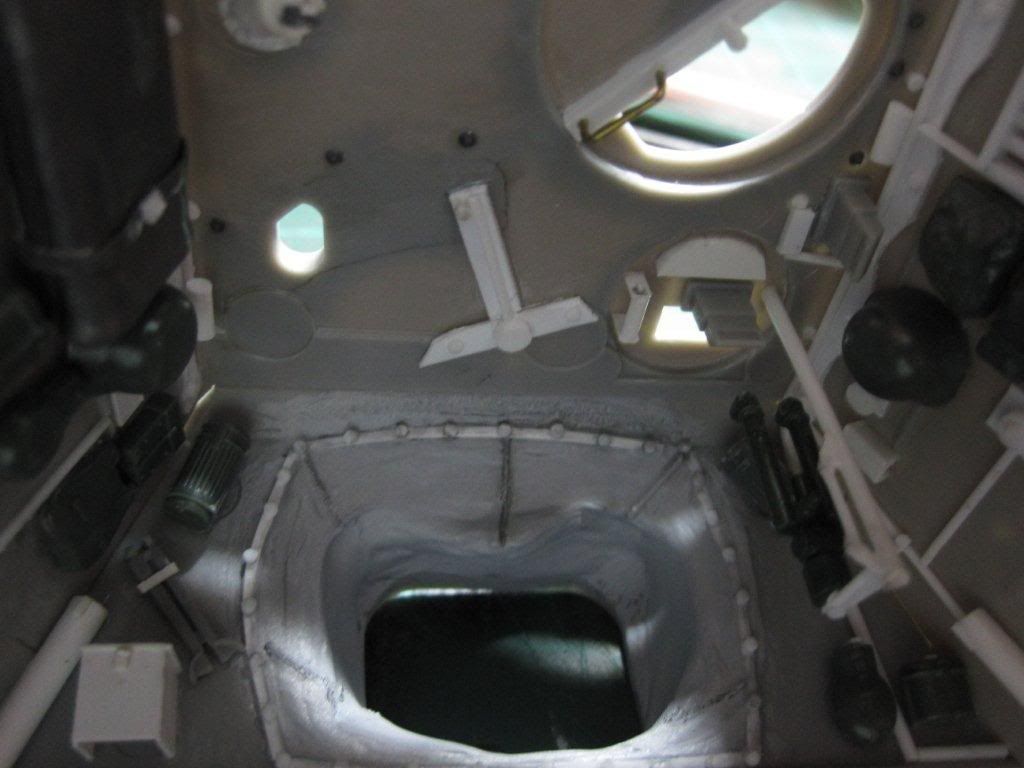 Overall shot of components laid out;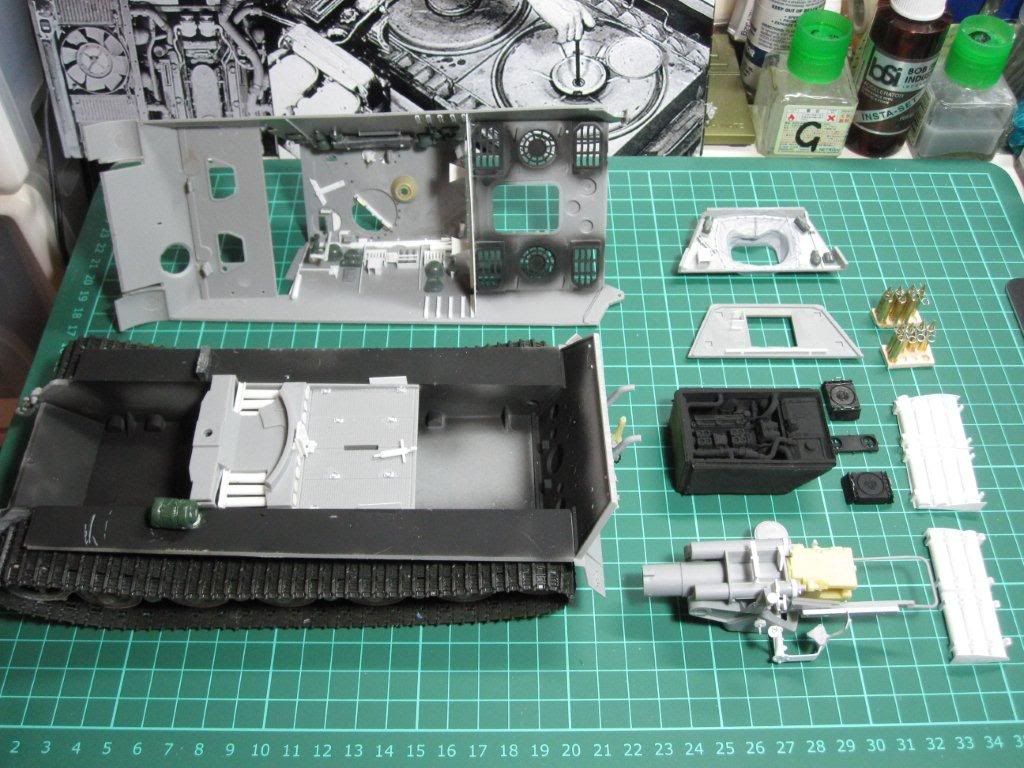 To explain the cause of the breakdown that this vehicle suffered on the Ybbs river bridge I've added a little visitor having a chomp on some of the wiring - I can personally attest to the damage they do after having one have a nibble under the hood of my work ute leaving me $177.80 out of pocket for his efforts before he succumbed to a big block of rat bait the following night...
2 minute "scuplt" with a ball of blu-tac with a wire shoved into his rear end and volia - Basil the hamster;