Finally got the cobwebs off the airbrush today and gave it a blat;
Being a final production vehicle in the mid to late '80s Fgst. range I opted for a total red-primer austerity look/poverty-pack interior, with the bolt on componentry still in their pre-finished, as-delivered satin black.
To start, I primed the whole interior in Tamiya matt black XF-1, and then for the first time used a Warhammer/Games Workshop paint called "Terracotta" for the red primer straight from the jar thinned with Tamiya acrylic thinners - which I'm actually quite happy with colour-wise, and will now happily use for the exterior as well;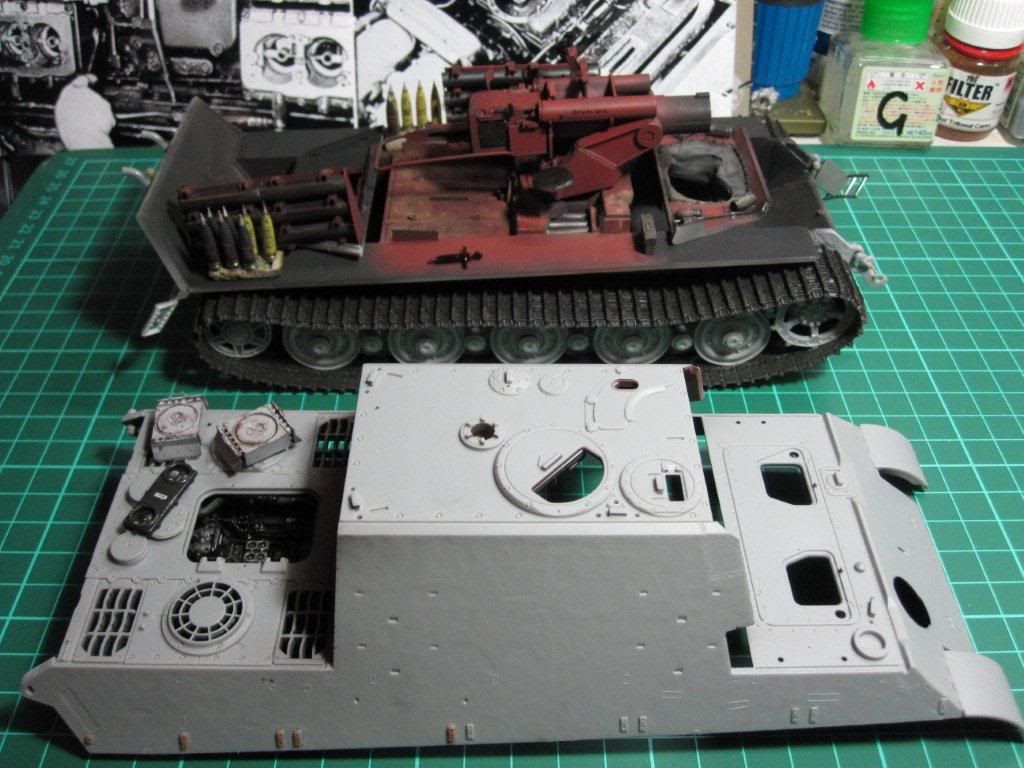 The main gun under colour;
As I only had HE rounds left from the Armorscale sets I used on the first build, I have deliberately fudged and painted some up as HE and some as AP just for some colour variation (but I know they should be different shapes and heights). I'm hoping in the view through the hatches in the murk the colour will be more important than the sizes...After painting their colours and faking some stenciling I used a fine chisel blade to scrape back the 2 raised copper driving bands to the brass beneath rather than paint it;
The late war lacquered steel cases I sprayed Gunze steel mixed with Tamiya clear green but found the metal flake a little oversize, so then rubbed over them with 2B graphite powder to even it all up;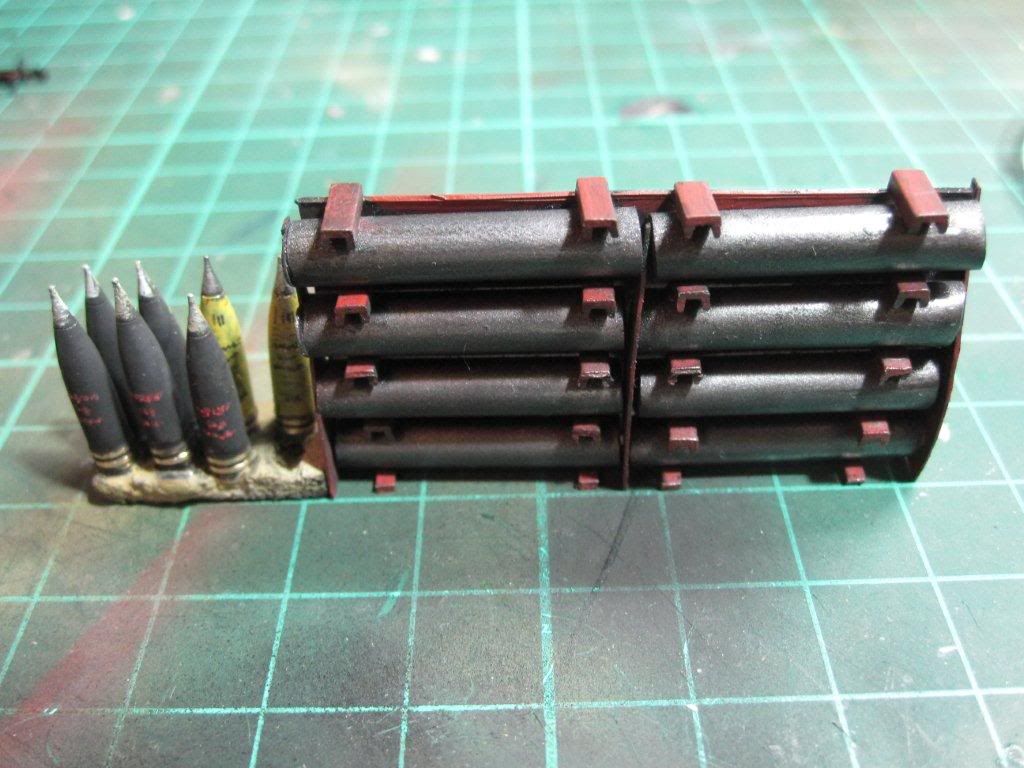 When fitted all together;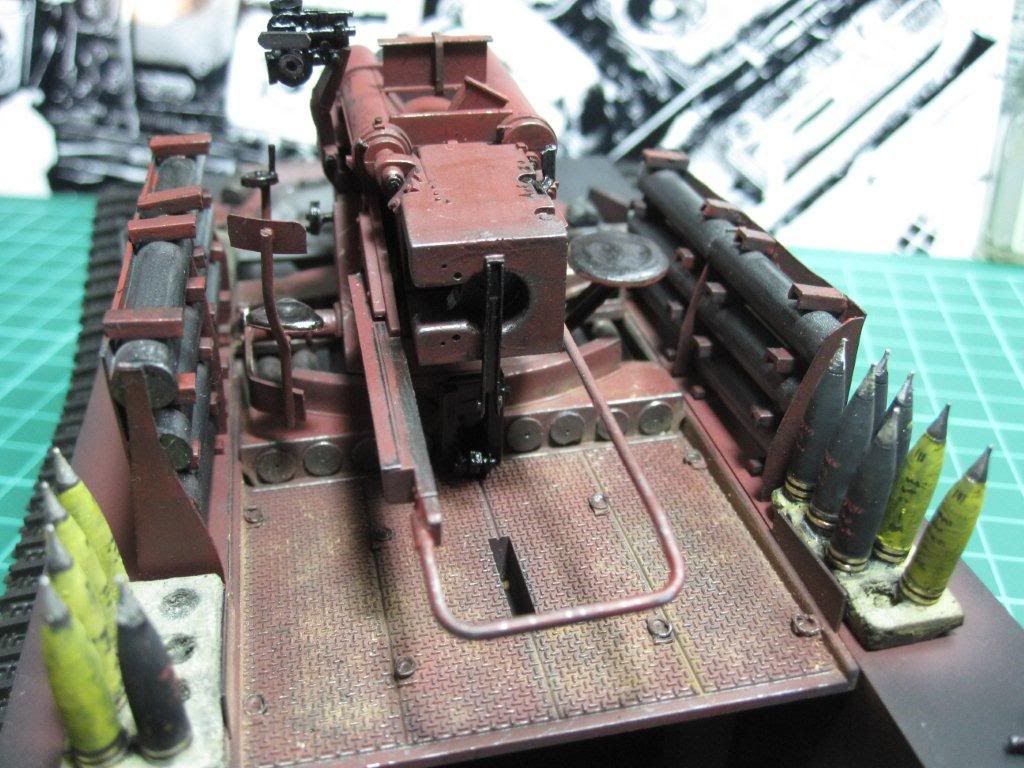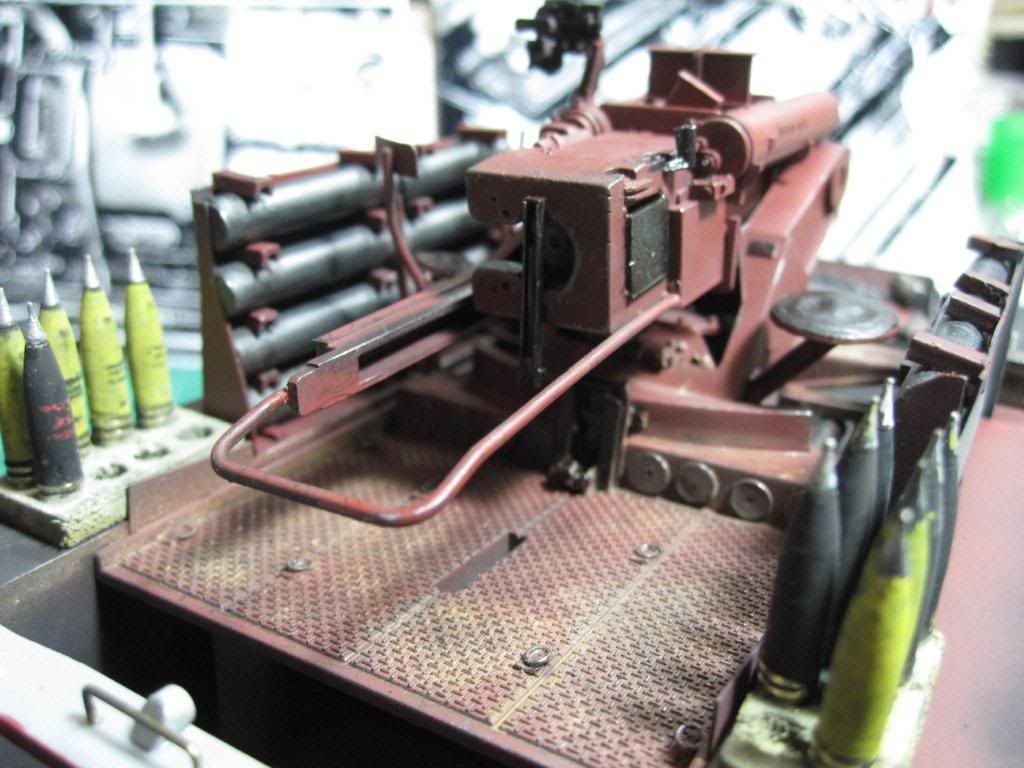 Front plate;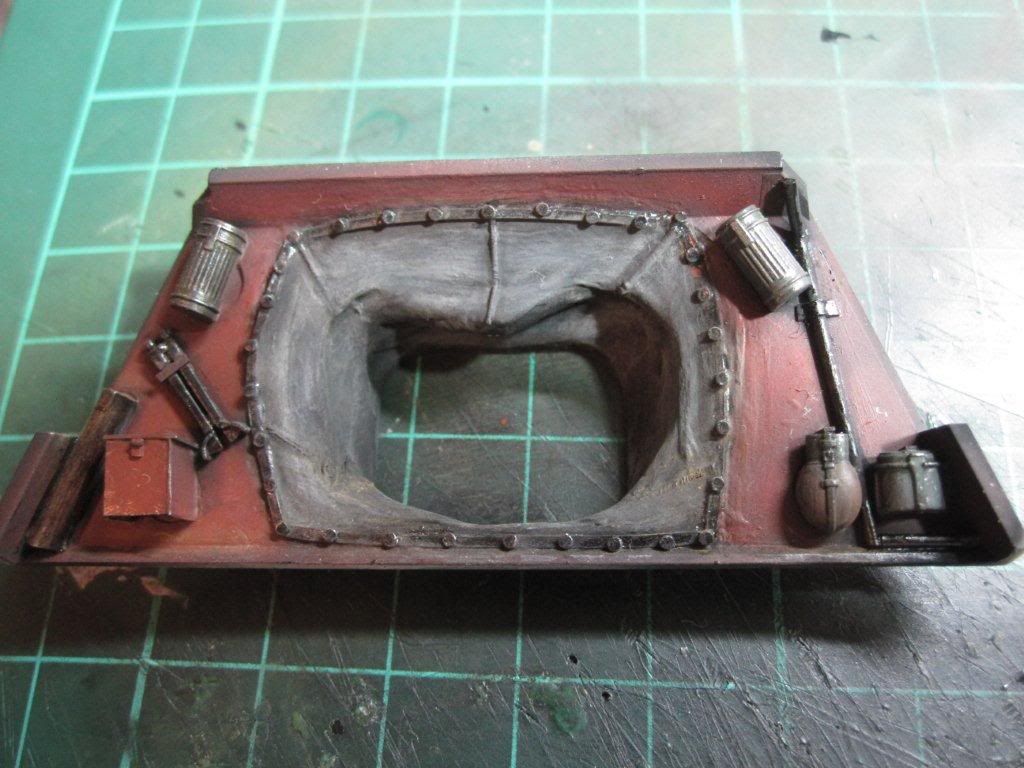 Sidewalls & roof get colour details roughly picked out with paint, pastel and lead pencil;
The engine bay got a bit more wiring added then a careful spray of the red primer between the hoses onto the side walls over the initial matt black base coat, followed by some Tamiya X-18 semi-gloss black applied by brush for the block itself, and XF-16 aluminium for the carby throats, followed by a quick rub over with a 2B graphite pencil;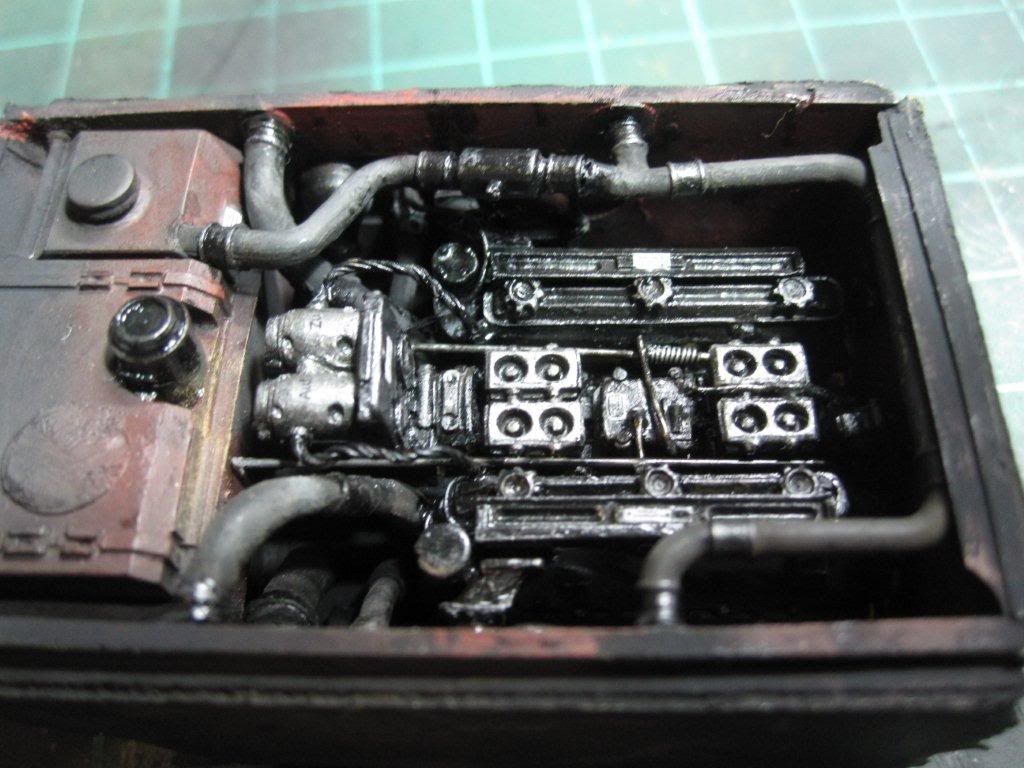 The air filter boxes and the carby manifold get some colour;
Finally my little mate the hungry rat now makes his debut in the engine bay;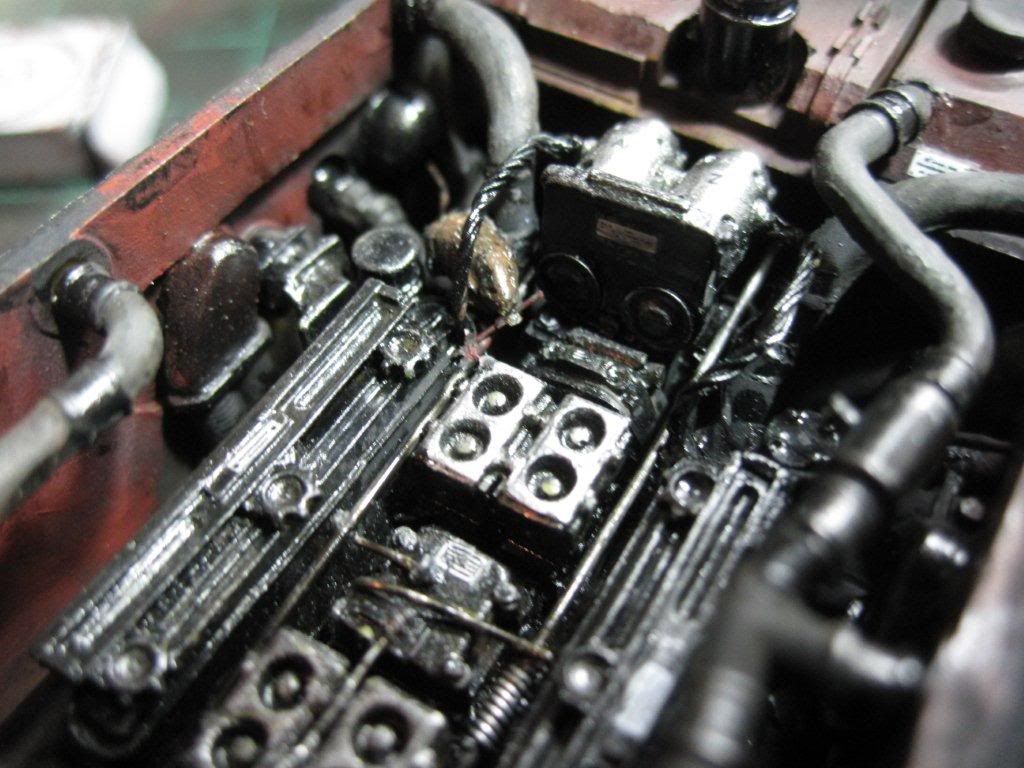 So now just have to add the projectile retaining rings to the painted heads, button it all up and start on the outside...