Had a quiet past week and didn't get all that much bench time so progress was a bit limited, but was able to get stuck in yesterday (Sunday) and am getting close to firing up the airbrush again in the next day or so - really just need to mount the deck MG, add the tow cables and camo netting and a few small touches.
Anyway heres where I was at during the week;
First buttoned up the interior which was a very tight fit and which required some minor repositioning here and there to allow it all to sit together snugly. Final view through the rear plate;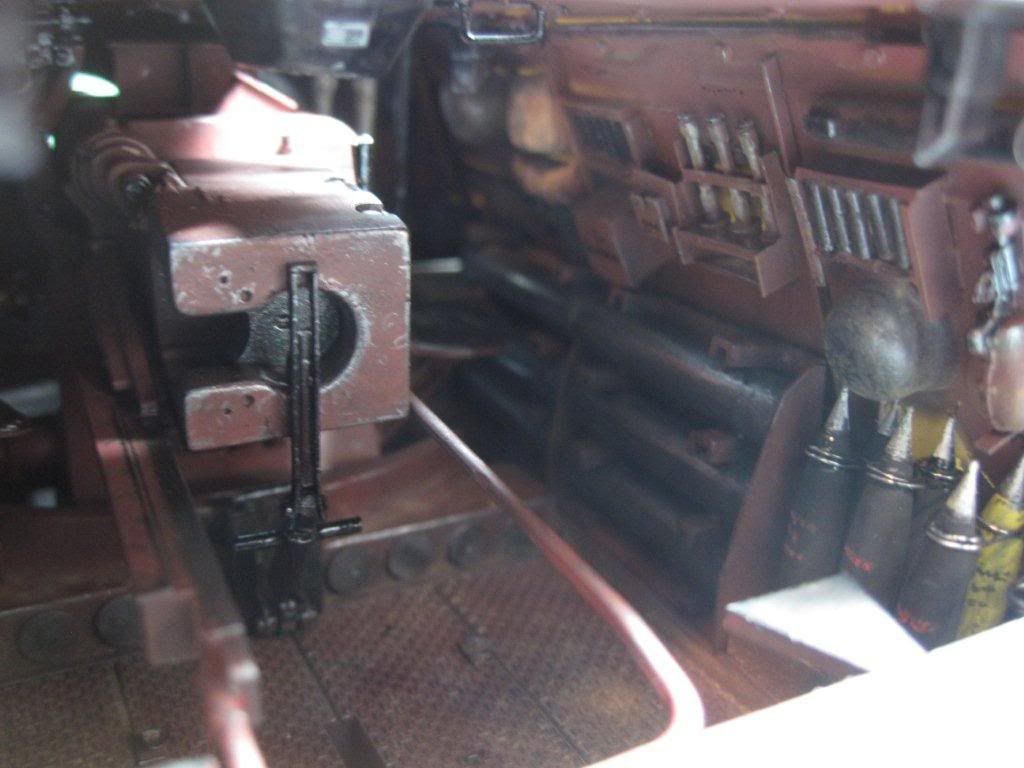 Halves together;
Started on the fiddly stuff like drilling the tiny tie-down holes in the lifting hooks which was easier on the sprue;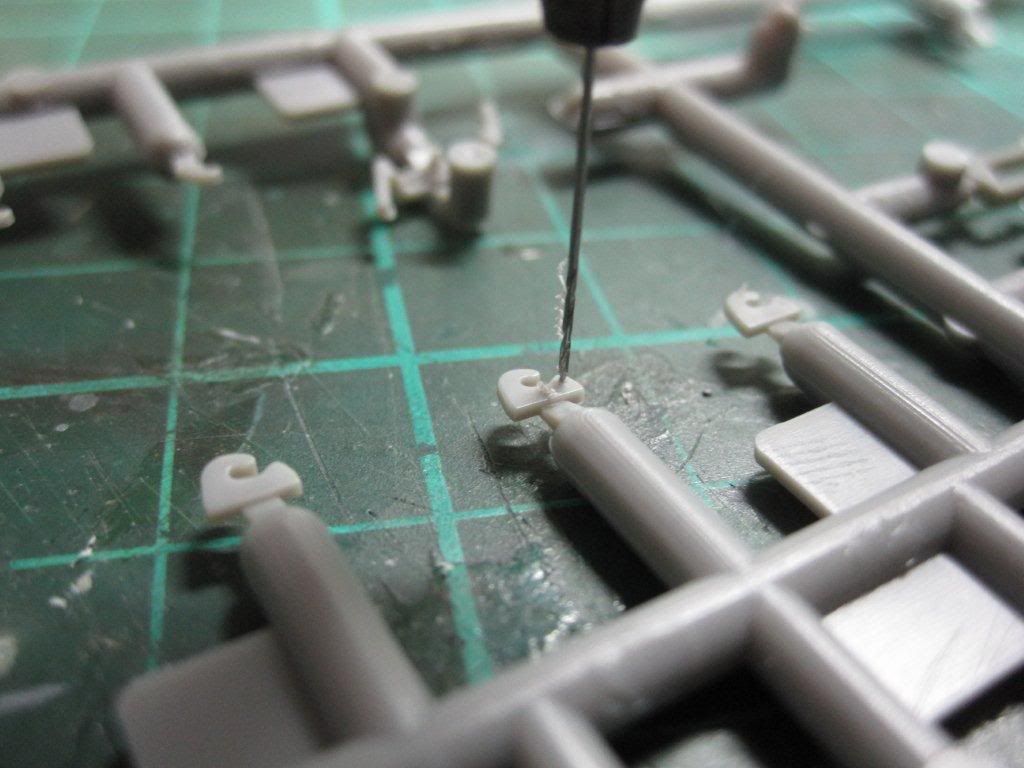 Also stole Sheeds' patented smoke and mirrors circular mesh grill ring making technique to give that 3D woven look to them over your normal photo-eteched screens which is idel for Panthers & Tiger IIs. You need two gauges of wire - one slightly larger but still fairly soft to be bent into a circle without springing open. The other, the finest you can get which needs to be wound around the first one. Easiest way I found to wind them semi-evenly is to insert both wires into a pin vice and slowly turn it clockwise while running the wires through thumb and forefinger with the right hand and gently pulling it away so it runs down the wire as it winds;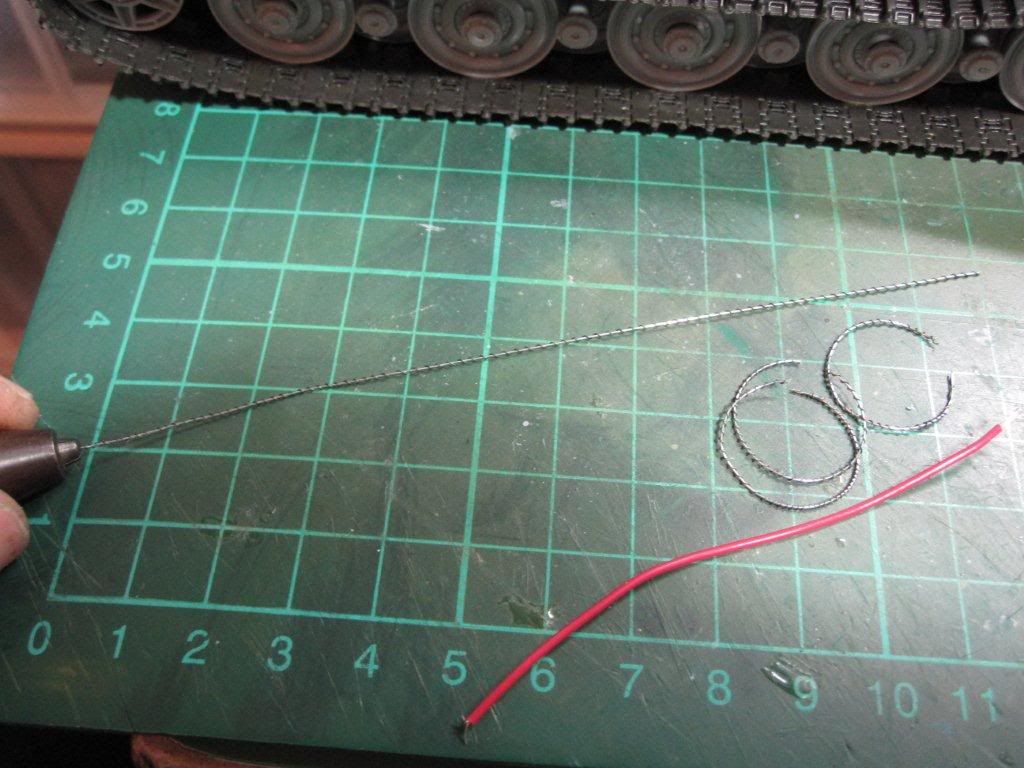 Then once wound you just need to find a suitable former to wrap it round. A permanent marker was ideal being a pooftenth smaller than the outer ring;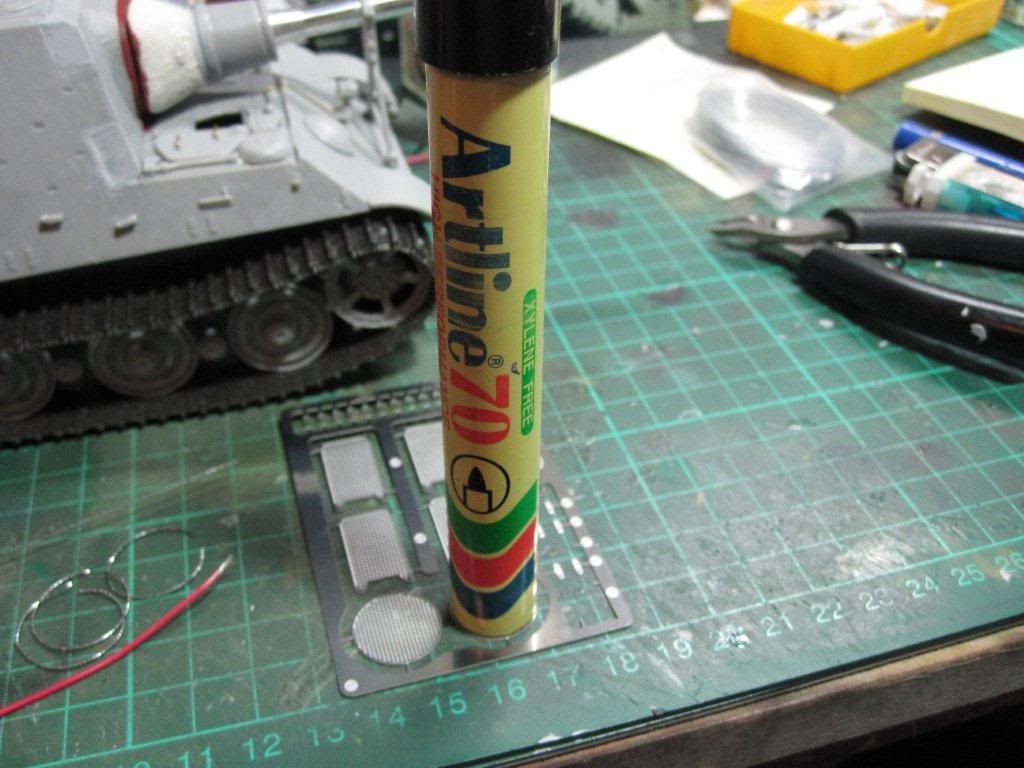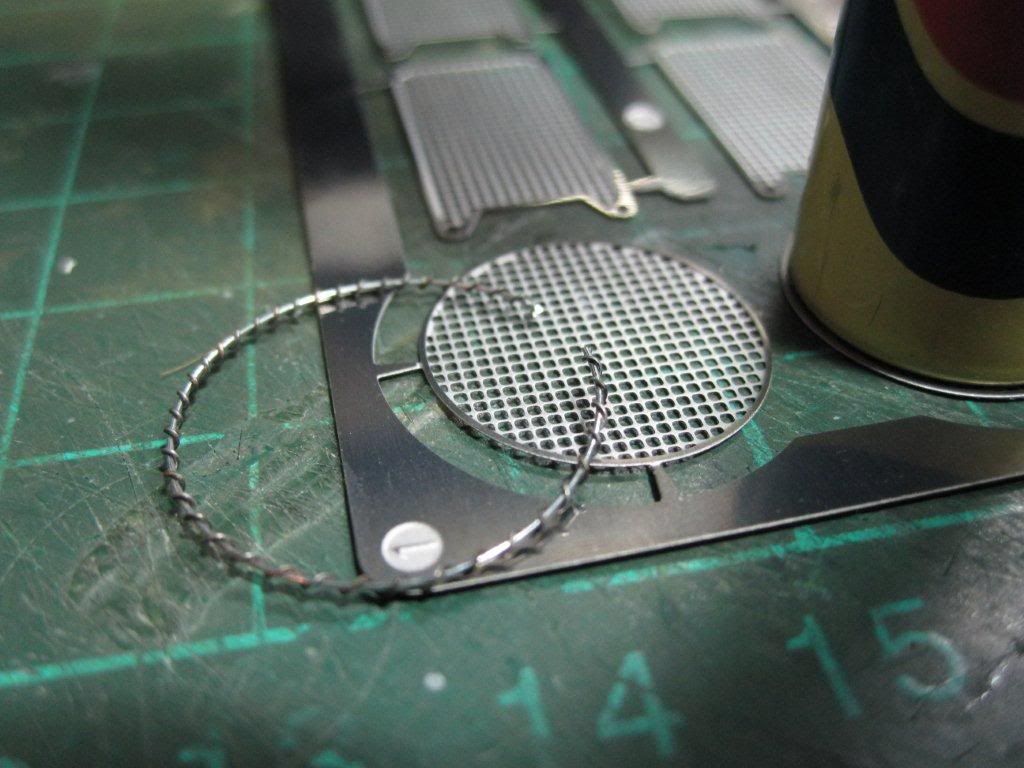 For the DML kit 49mm is the ideal length to fit perfectly when formed into a ring;
Before installing them I also rolled the photo-etched mesh into the grills with a tool handle to give them a walked on look;
The rings fitted over the battered grills;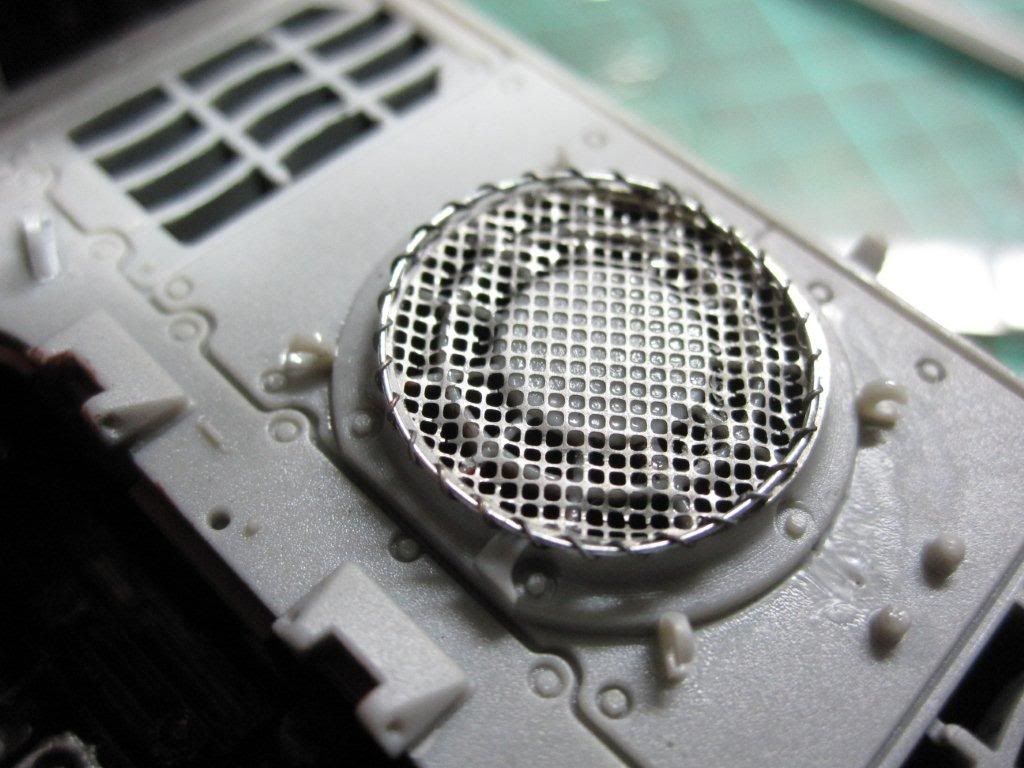 I'll put yesterday's progress up in a moment...