As mentioned got a bit done yesterday (Sunday), so on the home straight now and really just need to add the deck MG, the tow cables, the side fenders/front fender ribs and camo net along with a few minor touches before paint. As "Sonny Boy" is largely under cam net it gives a bit of artistic license as to exact stowage, but as its a final production vehicle (I've tentatively "guestimated" it as c.Chassis 85 of the 88-ish made and I've used Kubinka's (#83) as a guide for all the late mods and fittings.
Though am stuck on the purpose of this pair of circled brackets if anyone knows??
Anyway spare track hooks on and started on tool stowage;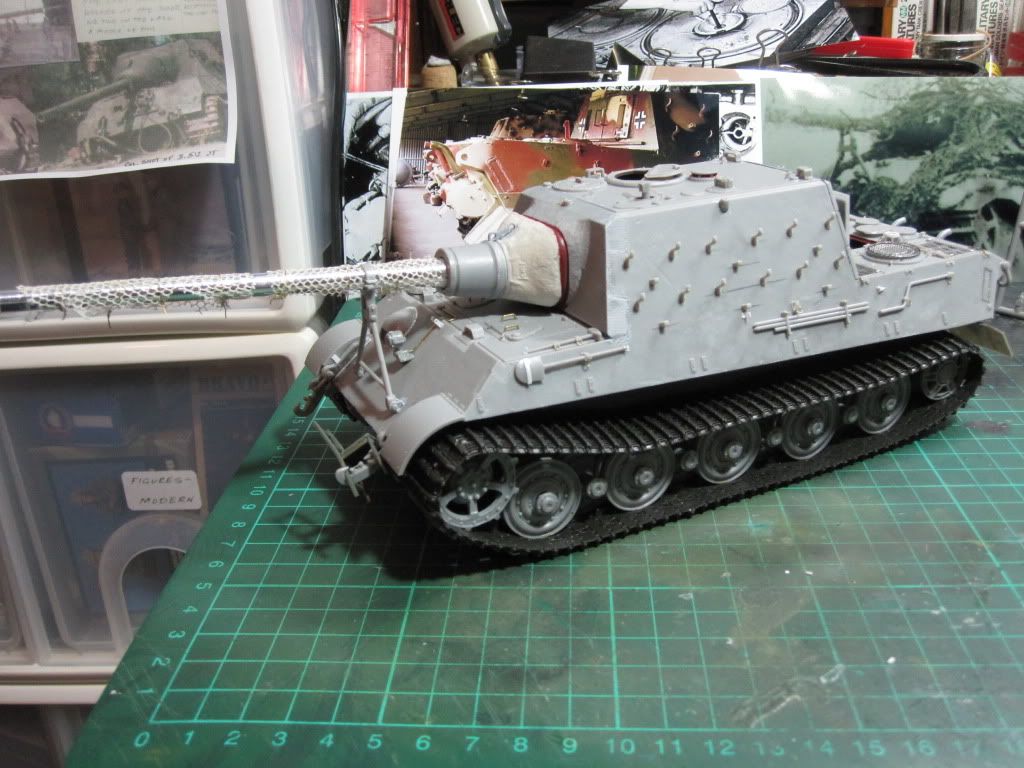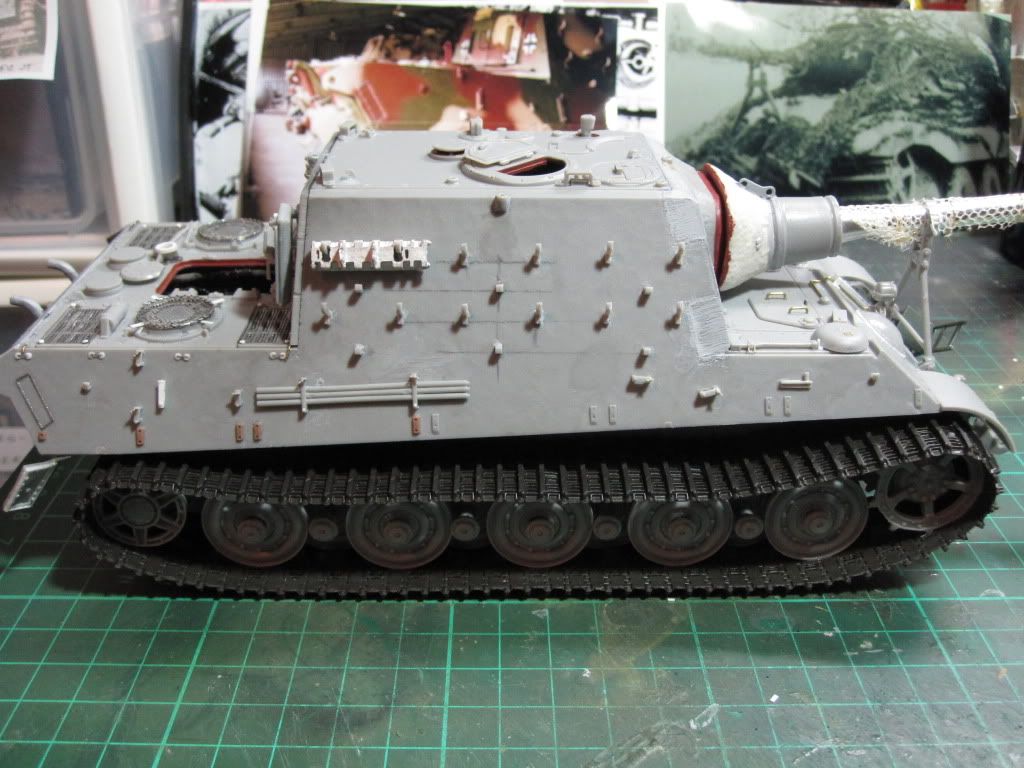 Royal p-e brass cast no.s next to the off centre pilsen mount;
Tweaked up the travel lock, added a weld bead round the ball mount and tied some wedding veil chicken wire around the barrel;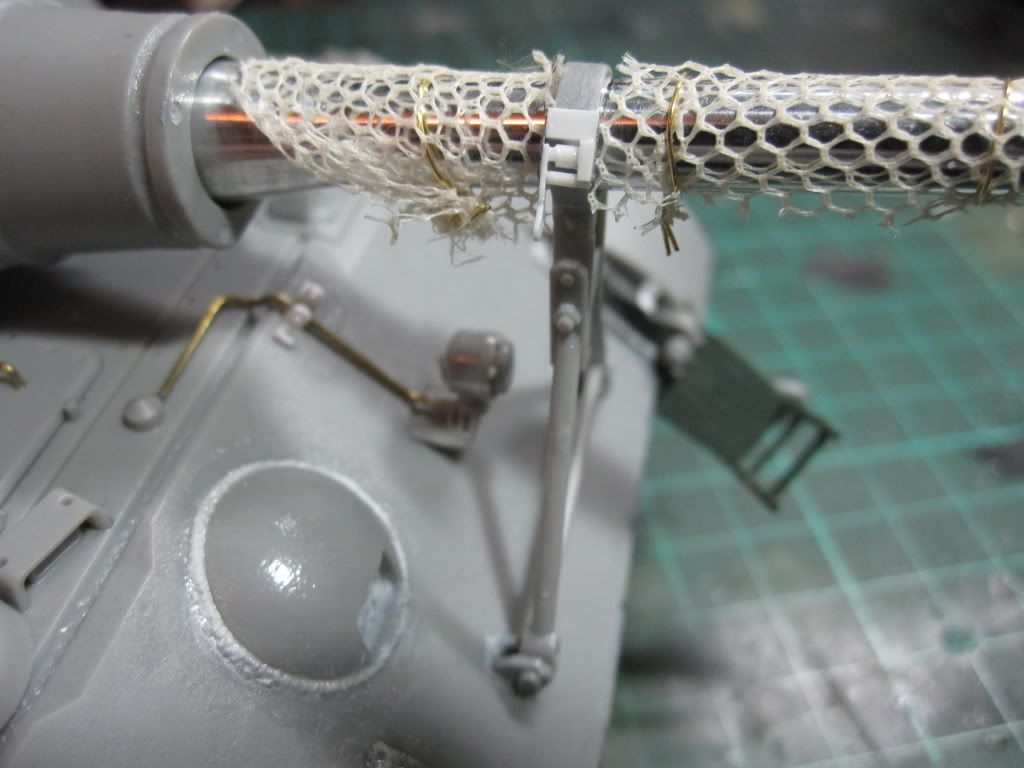 Engine compartment breather pipes;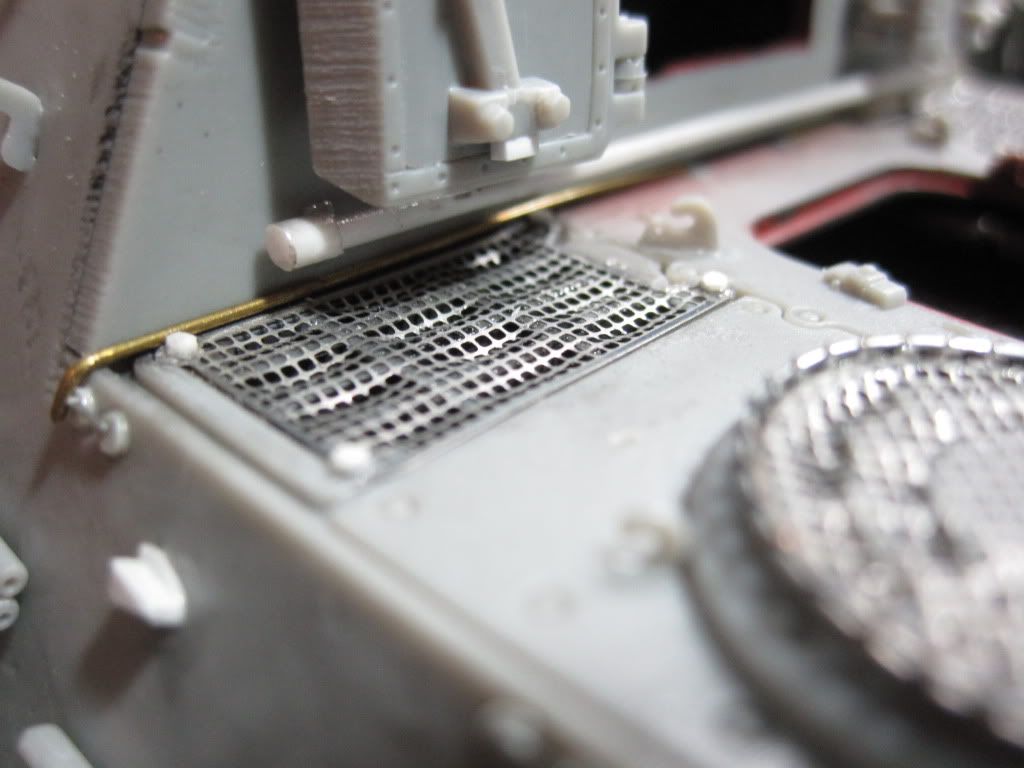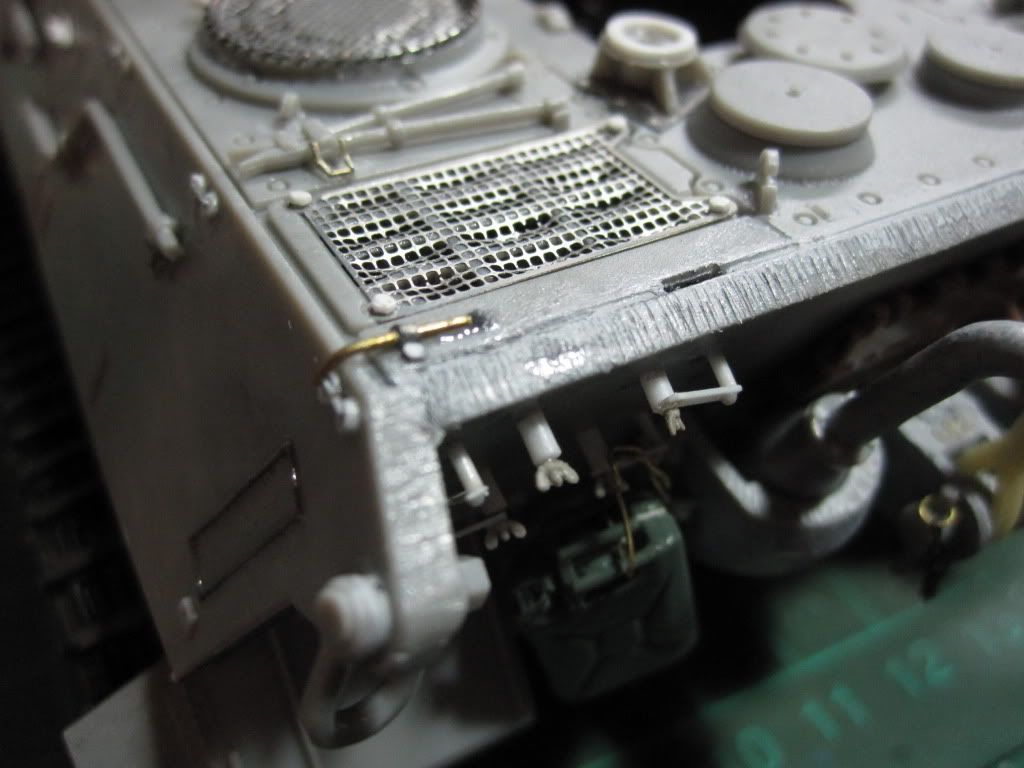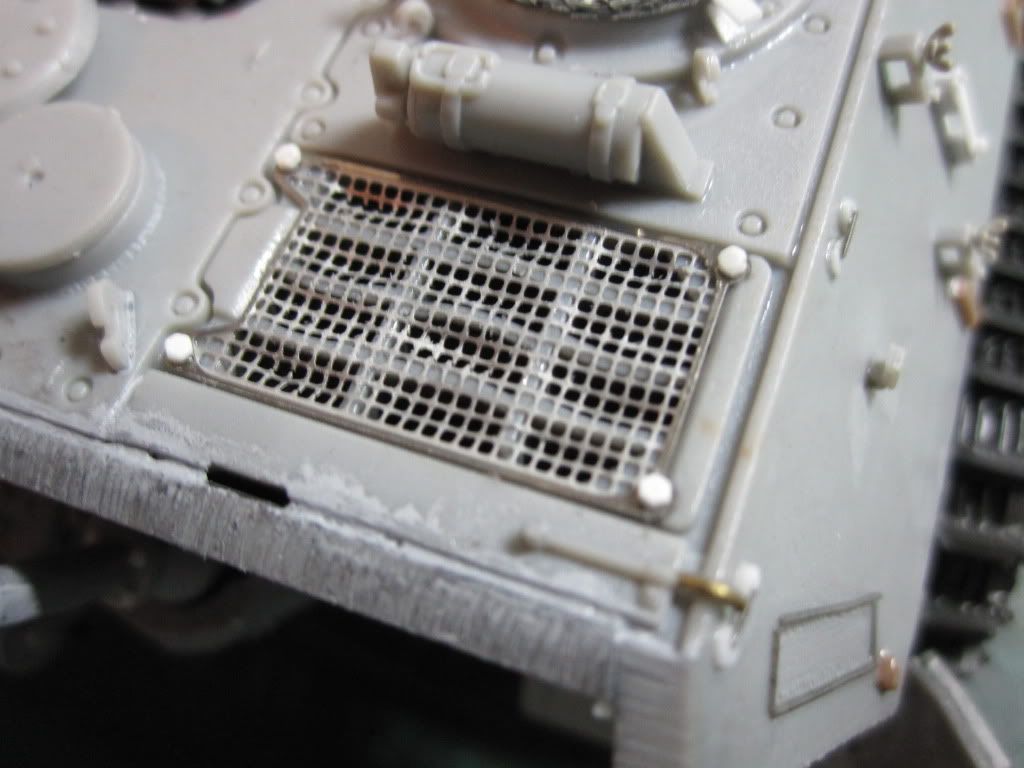 Late position track changing cable bracket around circular grill;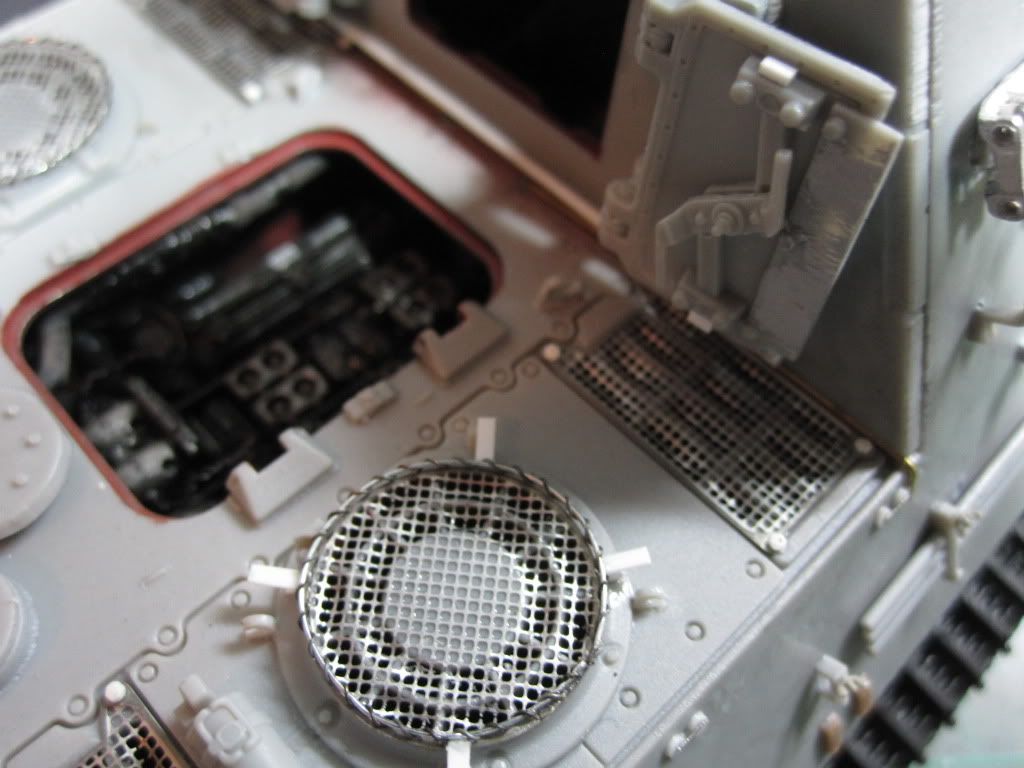 The kit's rear deck AA MG Post is very simple when compared to the shots of it so ended up scratching a new one. Luckily I also had some good detail shots we took of a private UK collector's Steyr 1500 a few years back which also runs the exact same AA mount on the floor which supplemented the few known wartime shots of it like this one on "Y" of 512;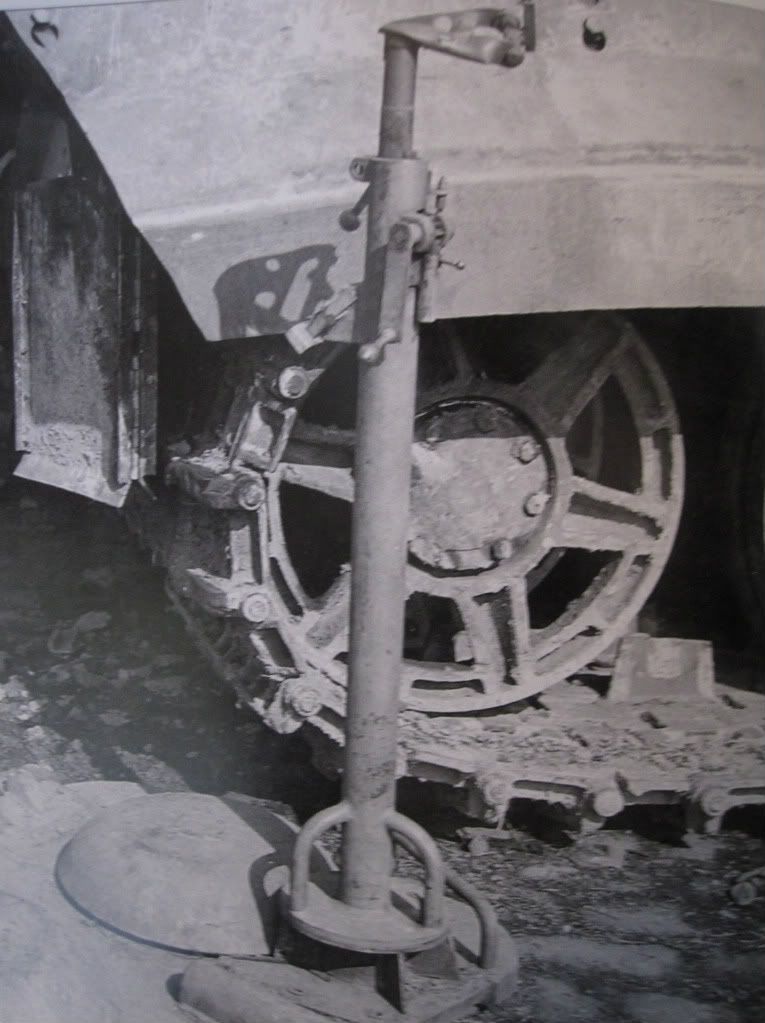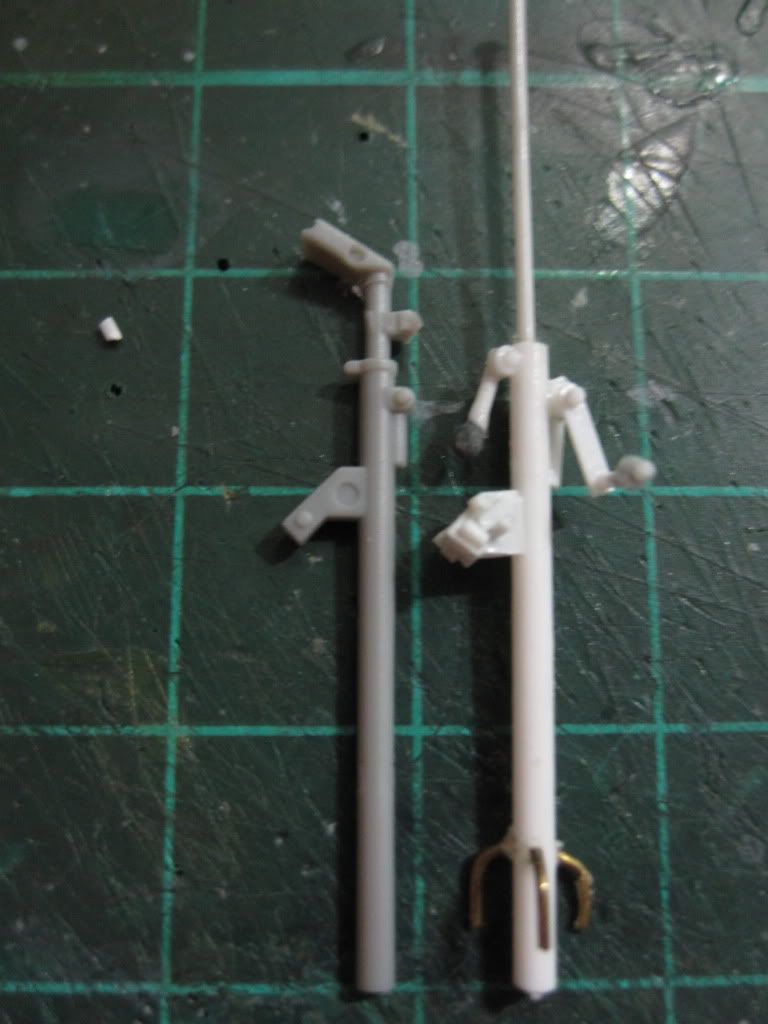 With the spare Fruilis test fitted in mixed order, and the Tamiya fenders blu-tacked on;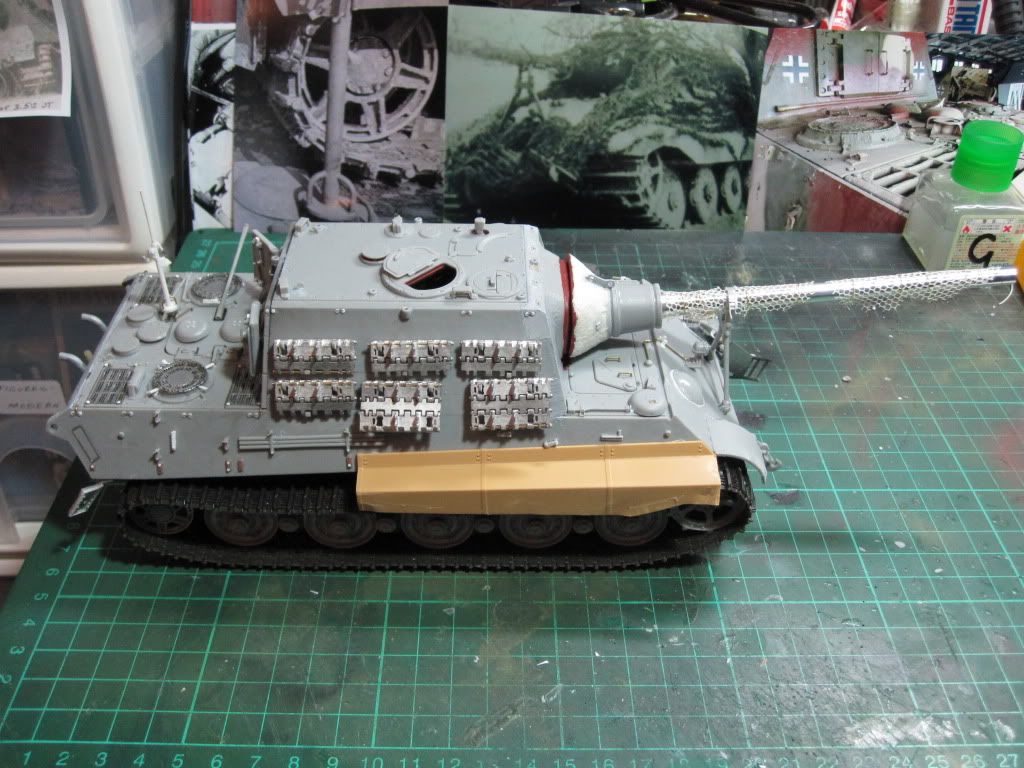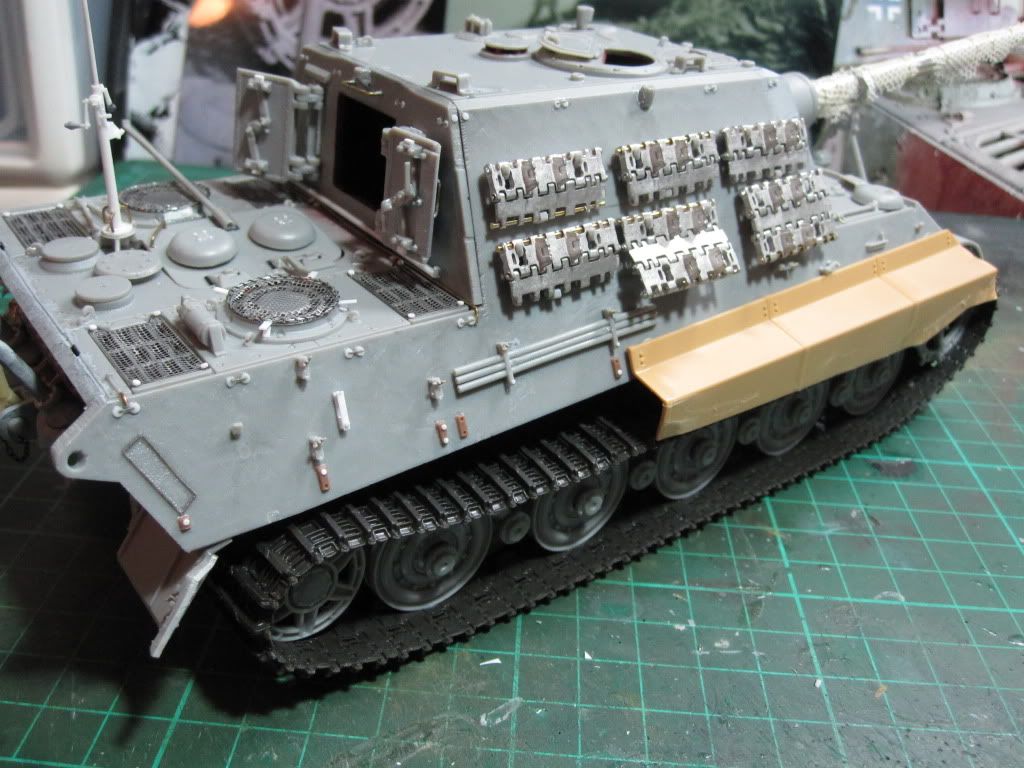 Lastly a K59 MG-42 with an Andrea white metal ammo belt that needs to be mounted to the pedestal;
So getting there now...