Finished off the interior build with a few tweaks and rearrangements in the Fighting Comp. and also ended up adding a Driver's position. His quite complex seat elevation mechanism is the most obvious feature when looking through the hatches so set about knocking it up from some strip and rod.
To do his sprung seat back (which may be visible looking down from behind if the superstructure roof is left unglued) I made up a quick jig to wind the springs from short lengths of brass rod superglued into a flat piece of off-cut of a resin mould plug cut off something at some point - and while I was at it did a 1/16th one as well for "future projects";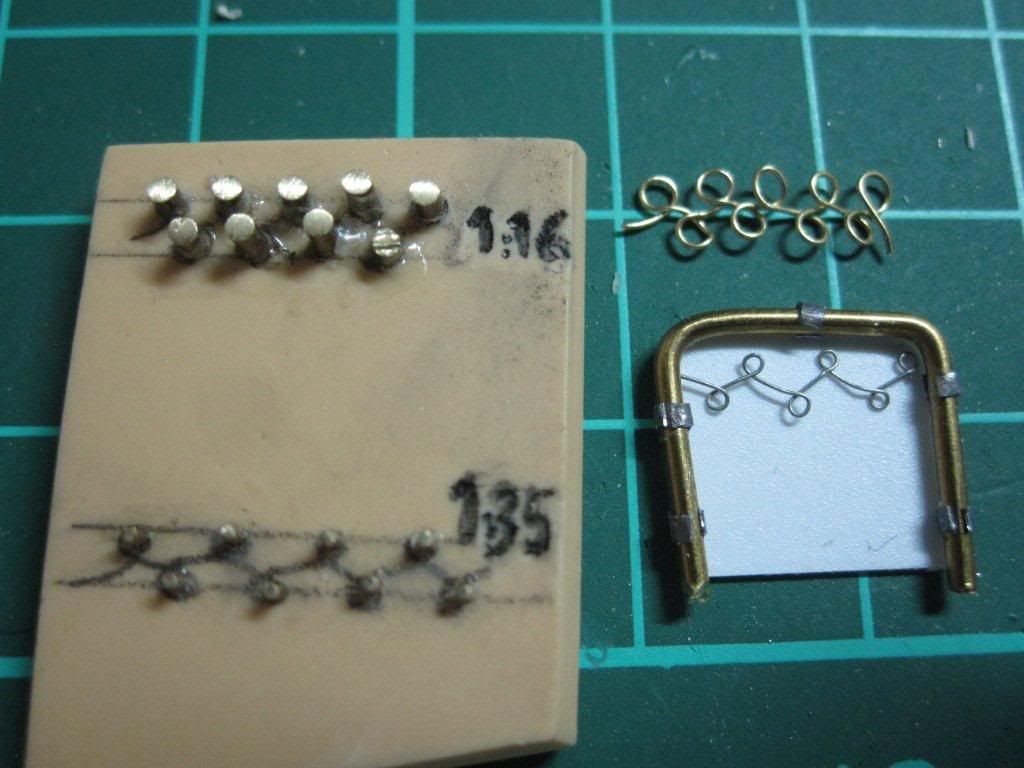 I used a lot of Dave Parker's insane 1/16 TII project pics of his forum as refs for the Driver's possie which saved a lot of time (as did my very rough workmanship and general lack of care!);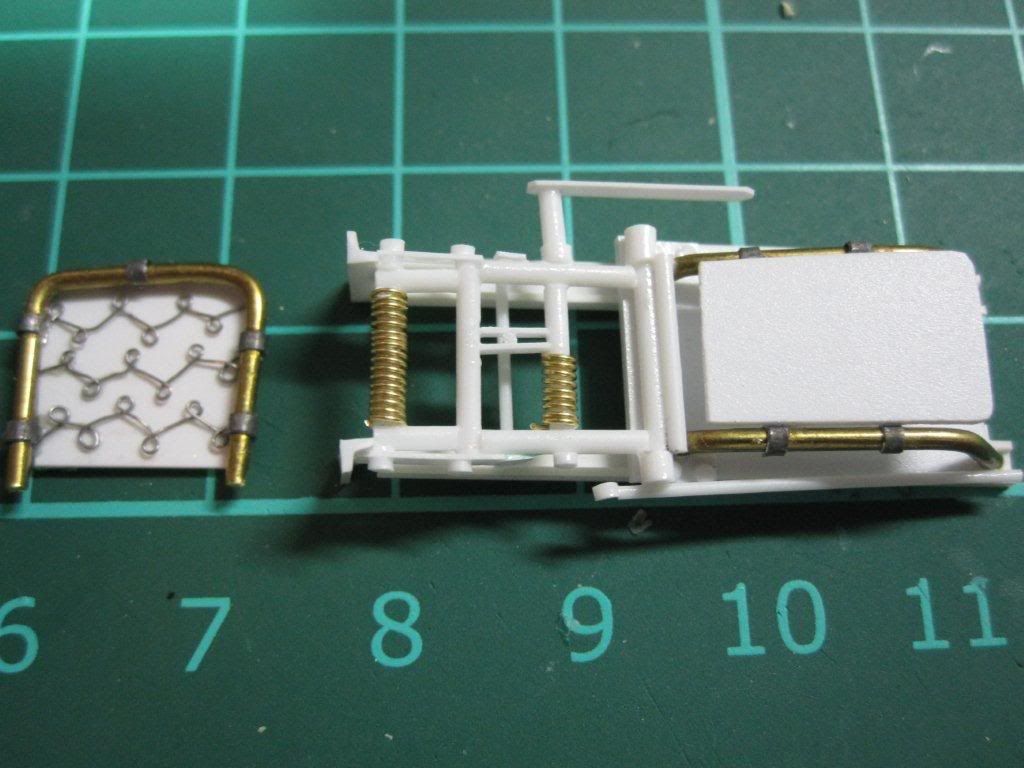 Tamiya putty cushions...;
...with obligatory arse groove;
Next up added a steering wheel and foot pedals;
Gave the radios a bit of wiring though realised after looking at Dave's I've done mine up in a Panther configuration using the "Panzer's in Samur" with the Panther's one. So this is not a TII/or probably a JT layout with the top one at the front...oh well...
Next knocked up the front hull bulkhead /roof brace;
Coming together;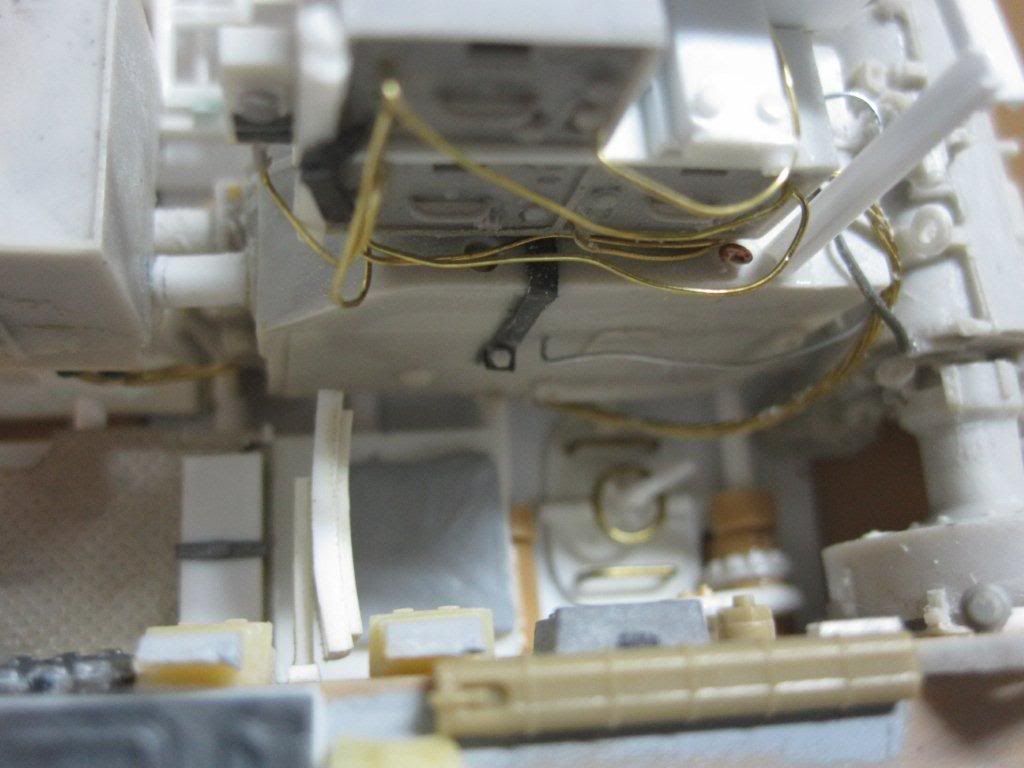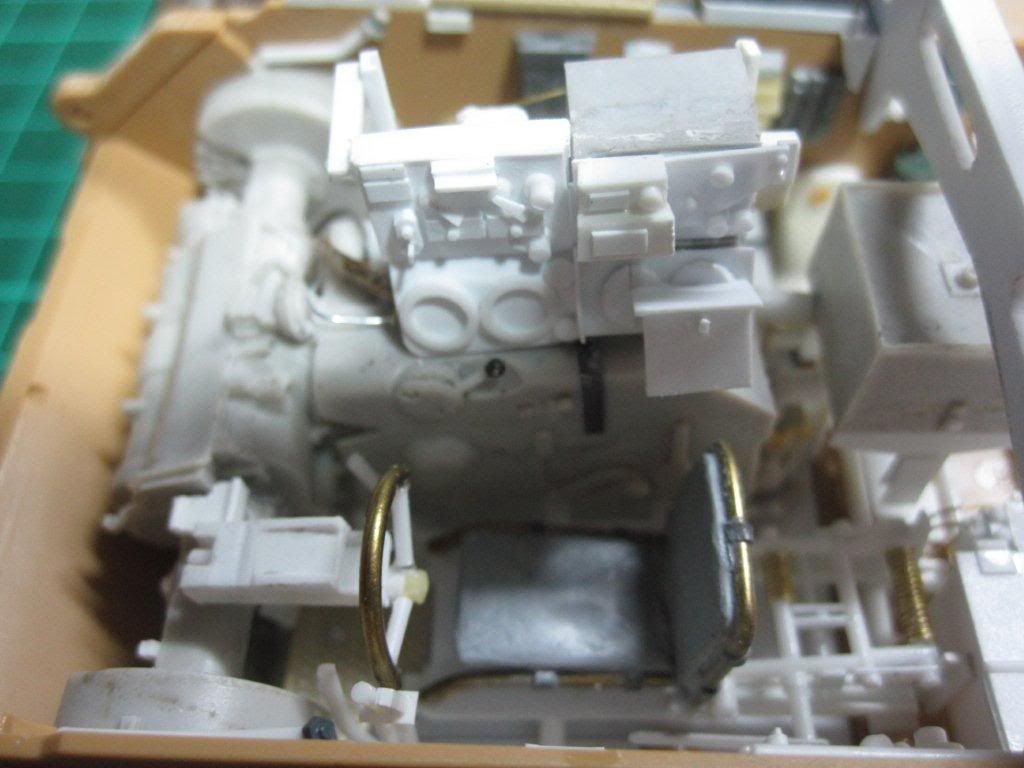 Finally all the sub-components laid out prior to paint;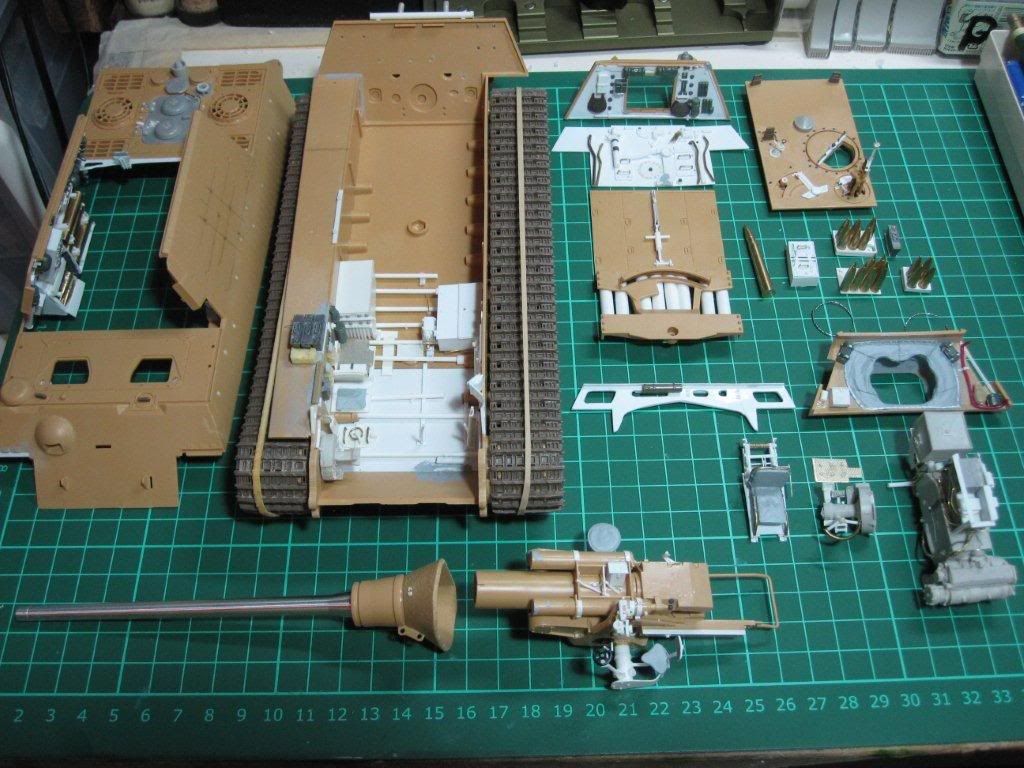 And a final interior view;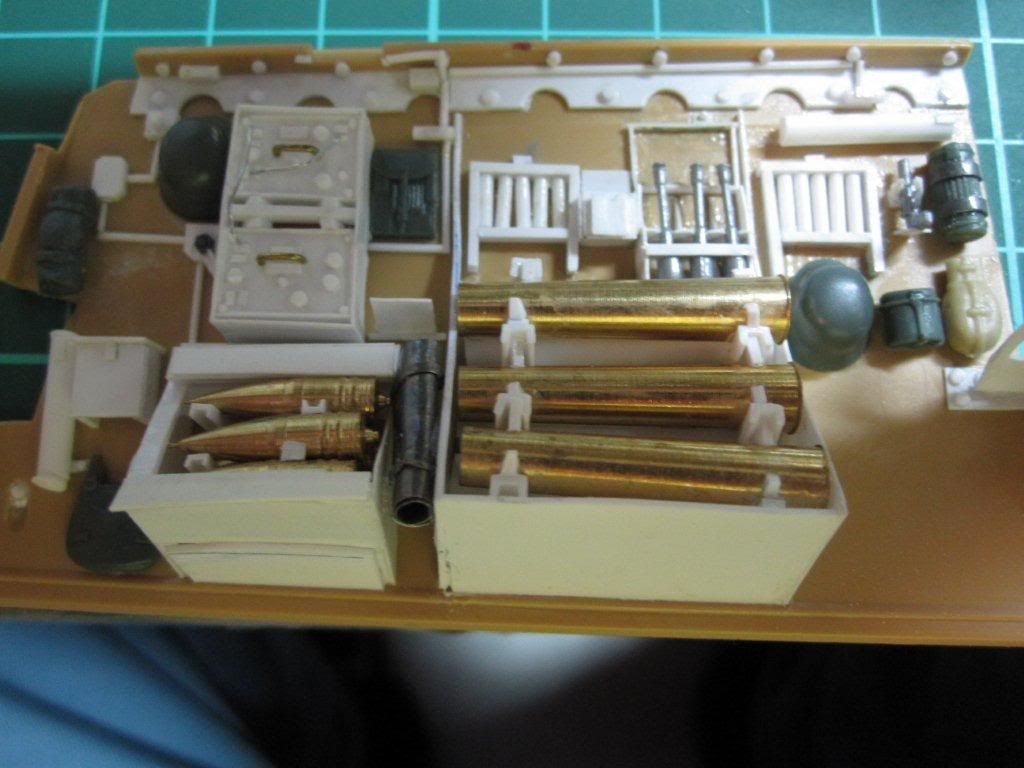 Next step - der farbe...