Part 2 of the double-header - finally got some colour inside her this week too!
Using Dave's TII pics as a guide and the fact its an 20 vehicle earlier build vehicle than my other one, I've decided to do the red primer below the sponson lines and "elfenbein" ivory above. So first step was Gunze 313 for the ivory in the upper half and on the tops of the sponsons, and a base coat of Tamiya XF-1 Matt Black in the lower half;
Again have gone for the Warhammer/Citadel Terracotta for the red primer;
Starting to pick out the stowage;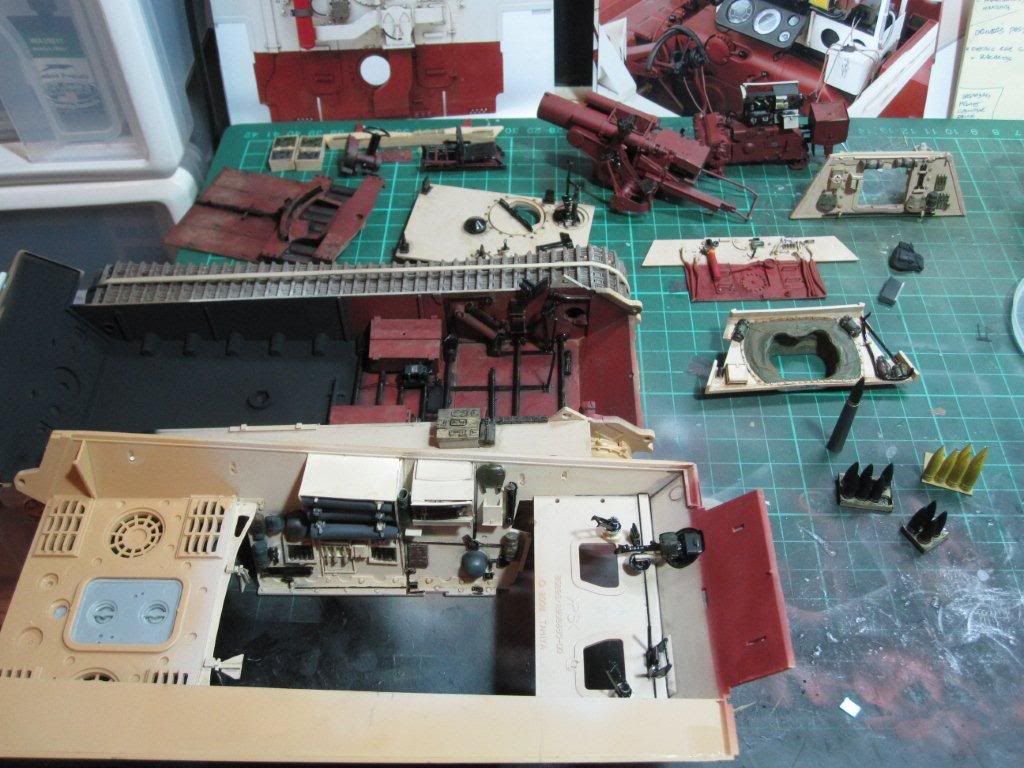 F/C Floor;
Sub-assemblies;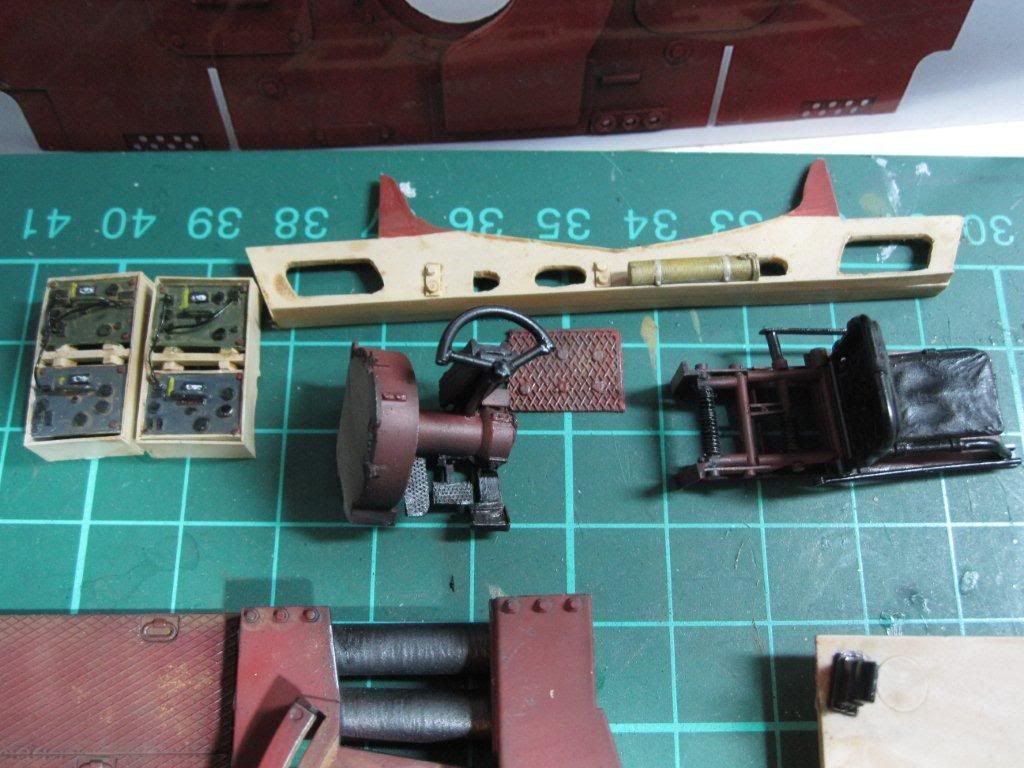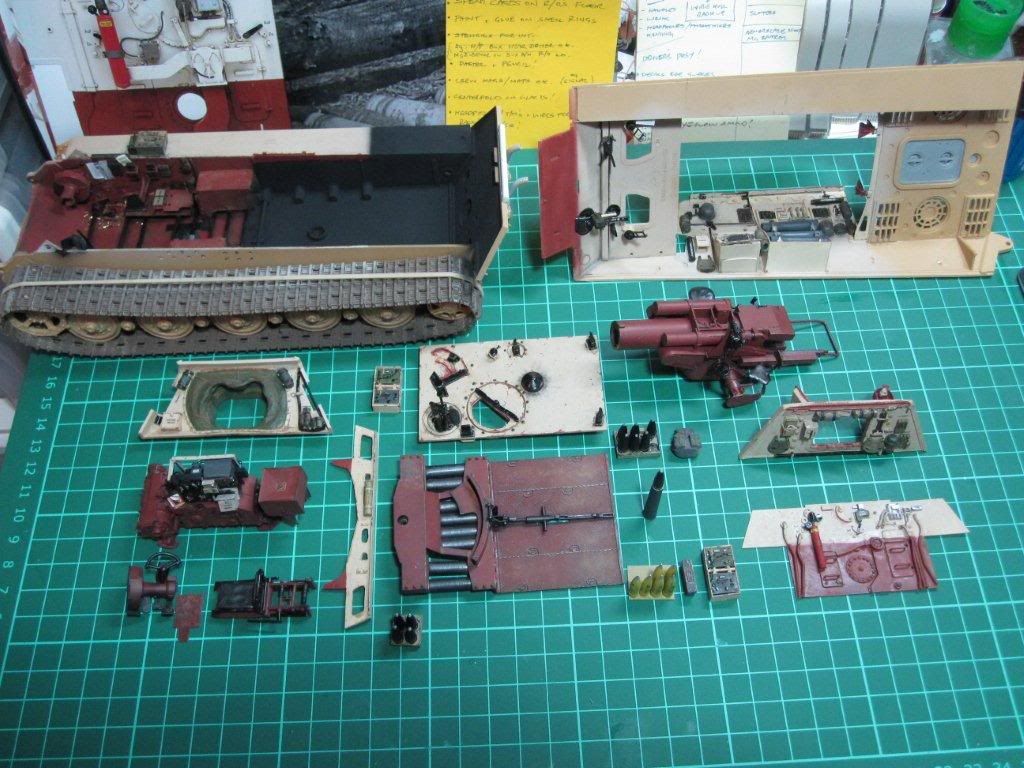 Tranny on Driver's side;
Rear Firewall;
Rear Plate - front & back;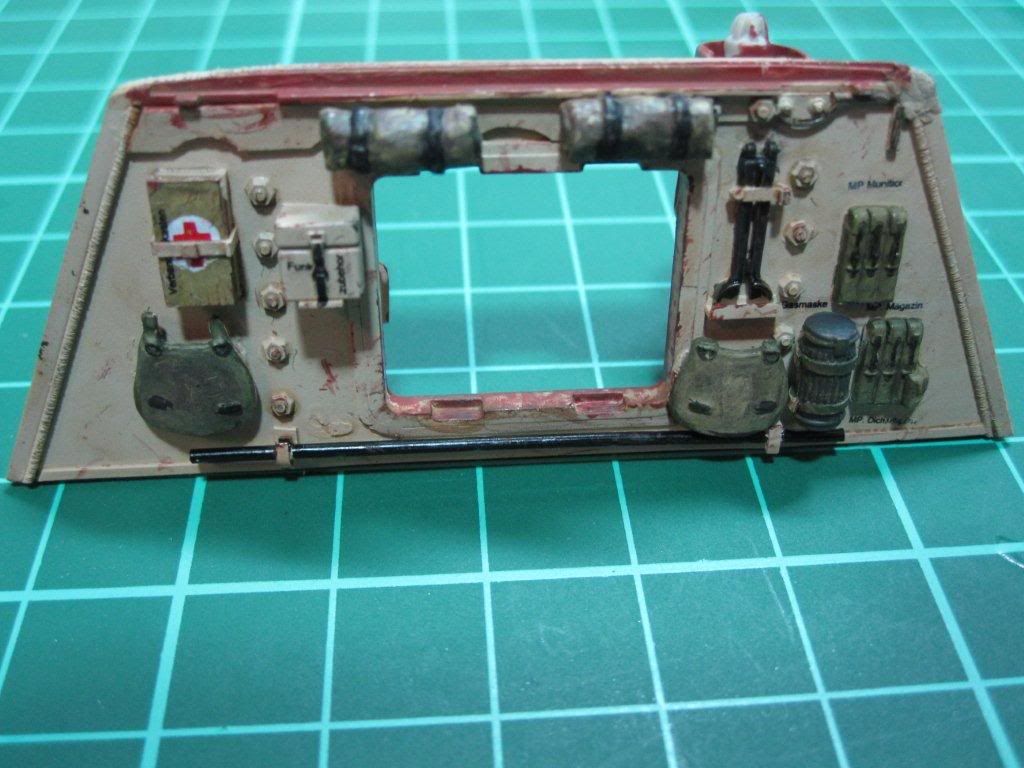 One of the shells painted up;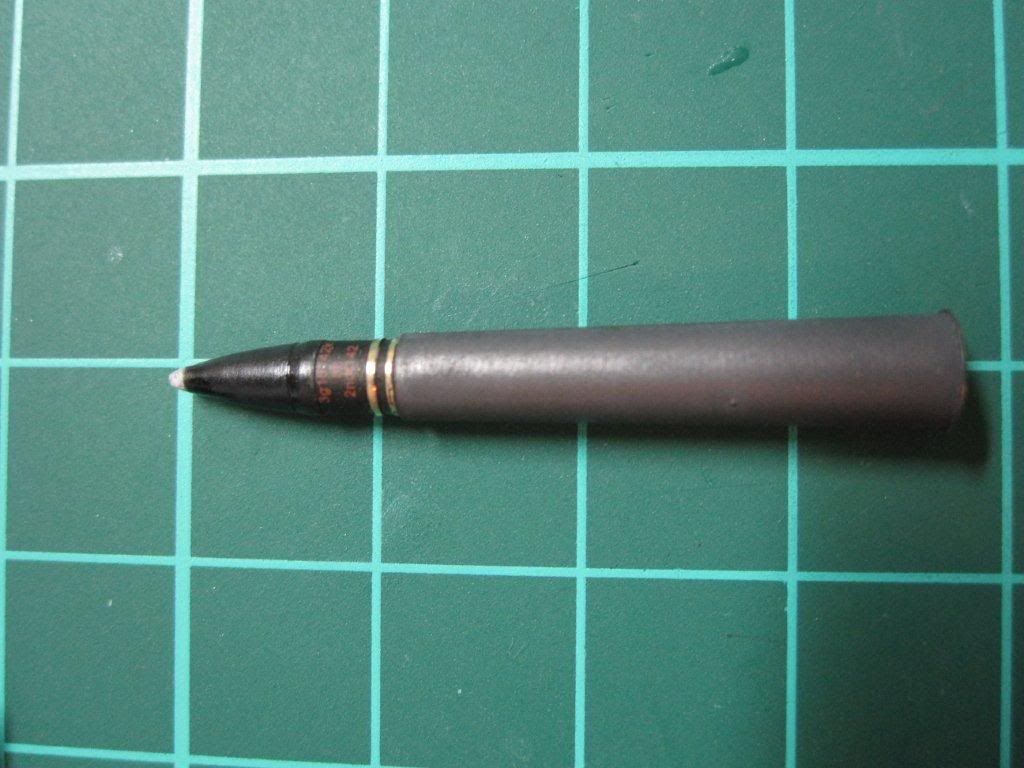 Front S-S Plate with handy Verlinden interior stencil decals;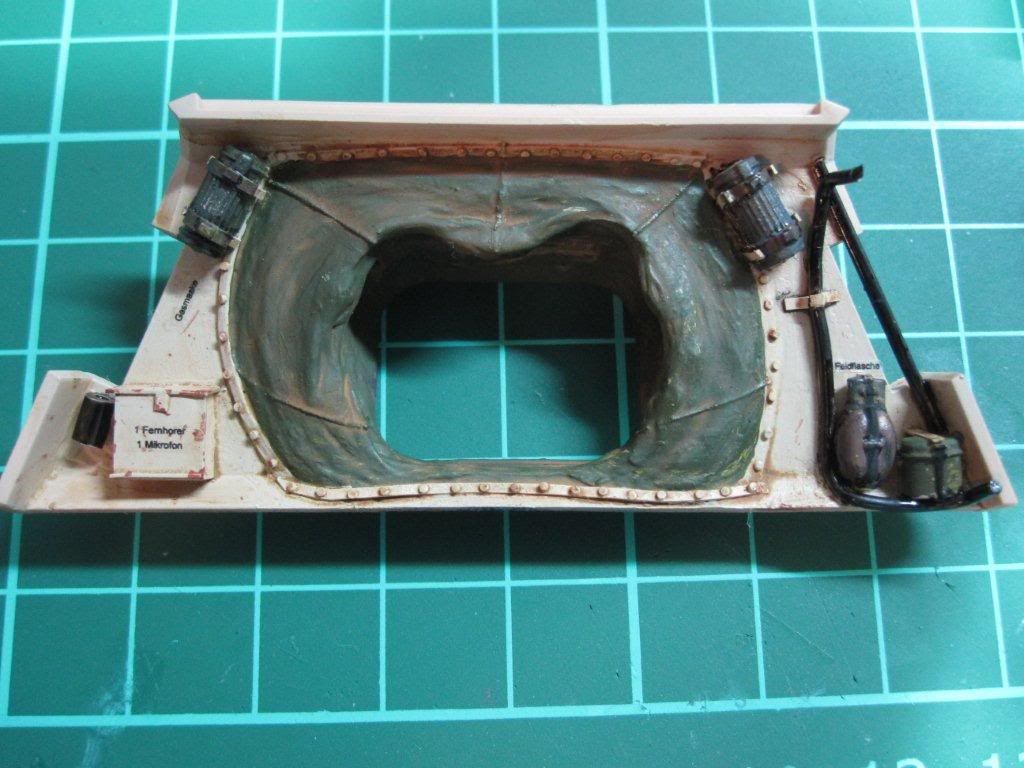 Tranny again;
Bulkhead;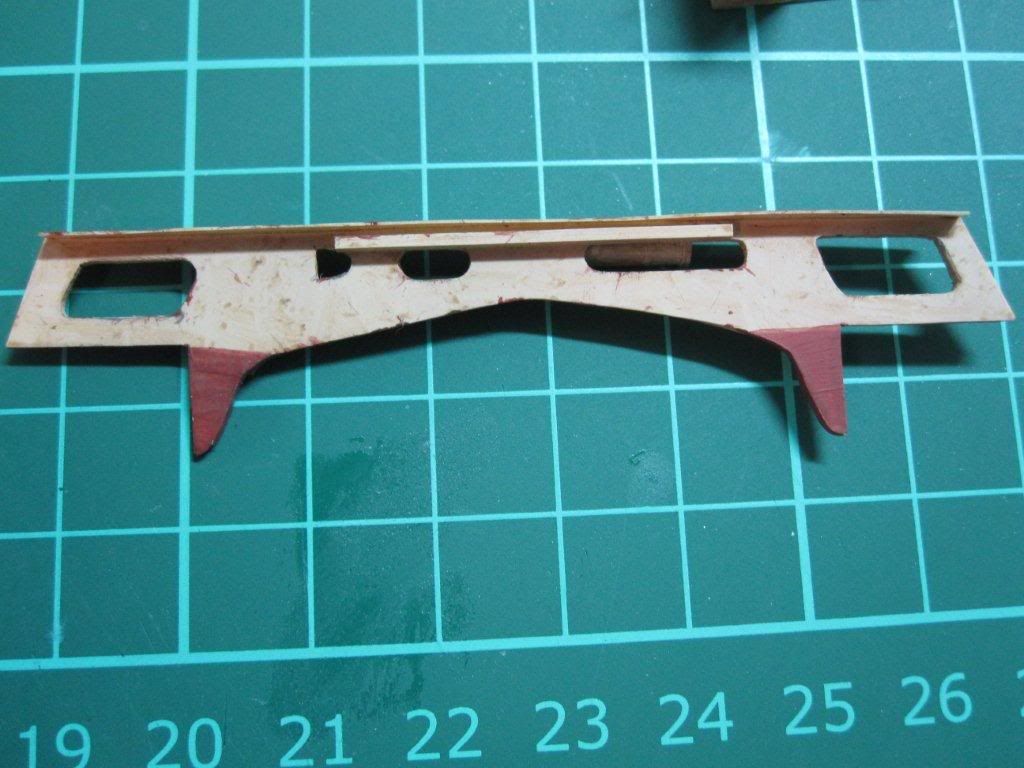 F/C Roof;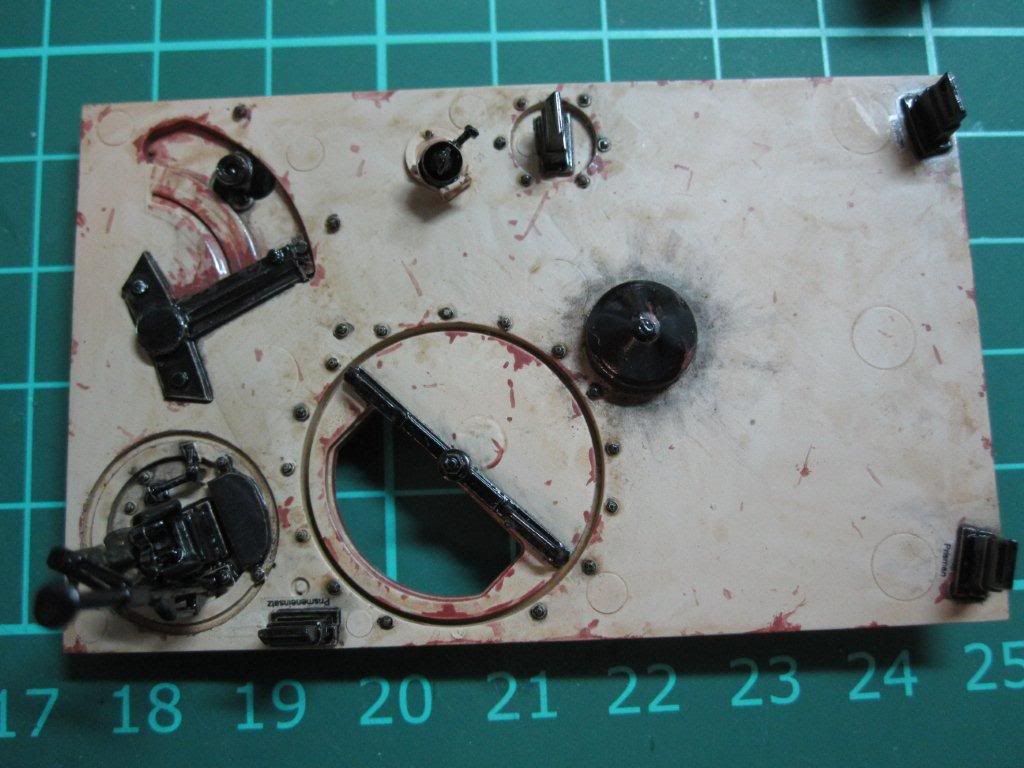 Gunner's Possie;
Radio Op's Possie;
Gyro Power Supply;
Driver's Possie;
F/C Sides;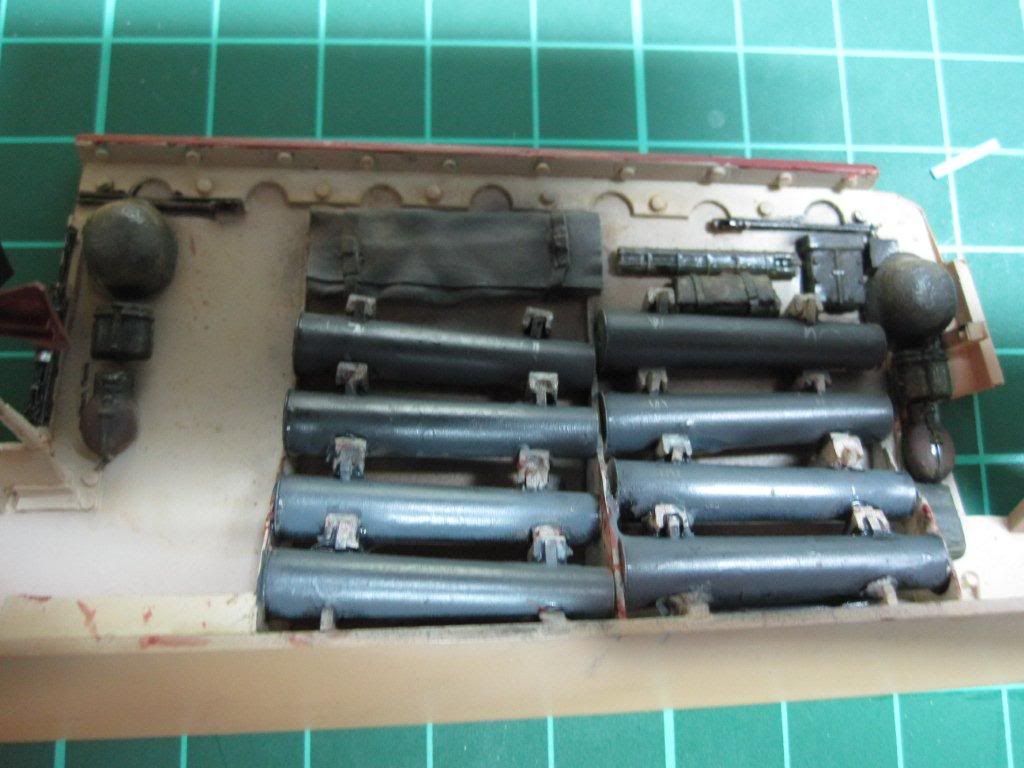 Front Glacis Plate;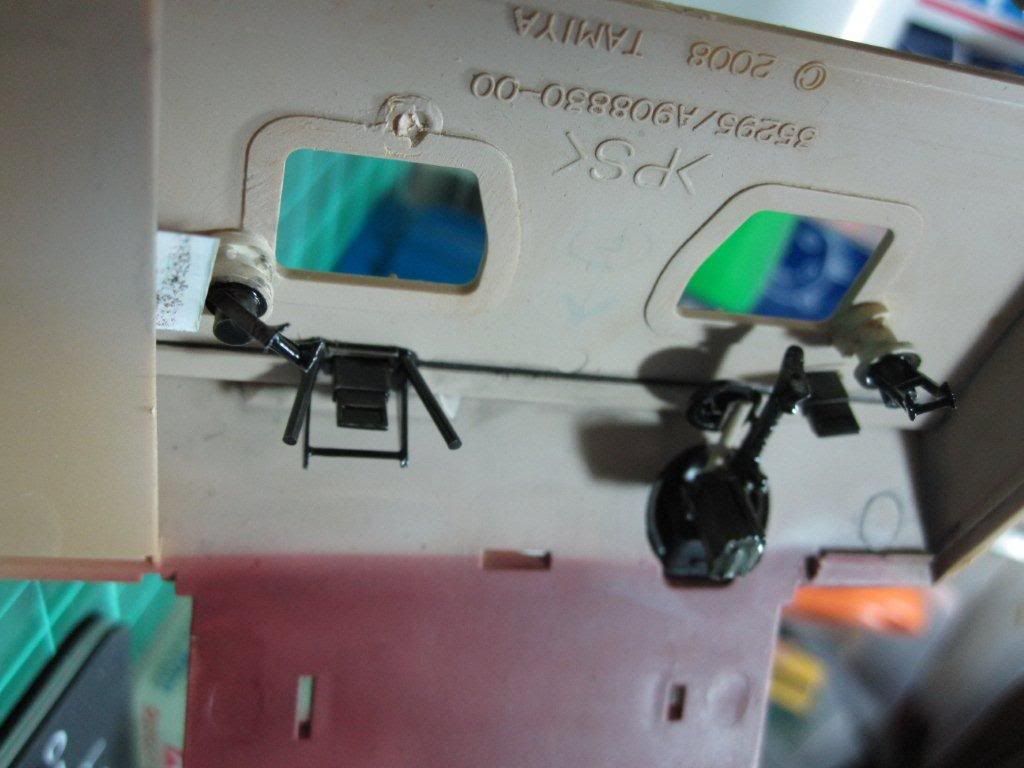 Driver's Seat, foot plate & Drive Brake/Steering Wheel;
Gun Mount;
Plus Models Signal Mag in Driver's Possie Sponson;
Hull floor w.spent cases from R/O's MG;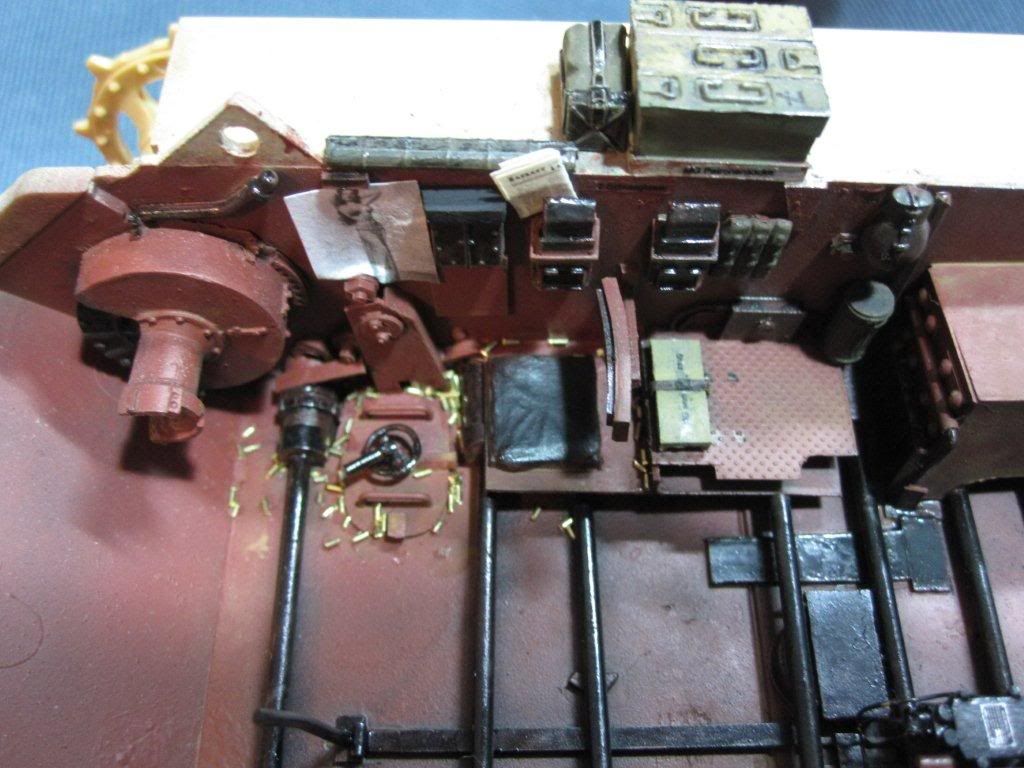 Tranny in;
Driver's Seat in;
Fighting Comp. floor in;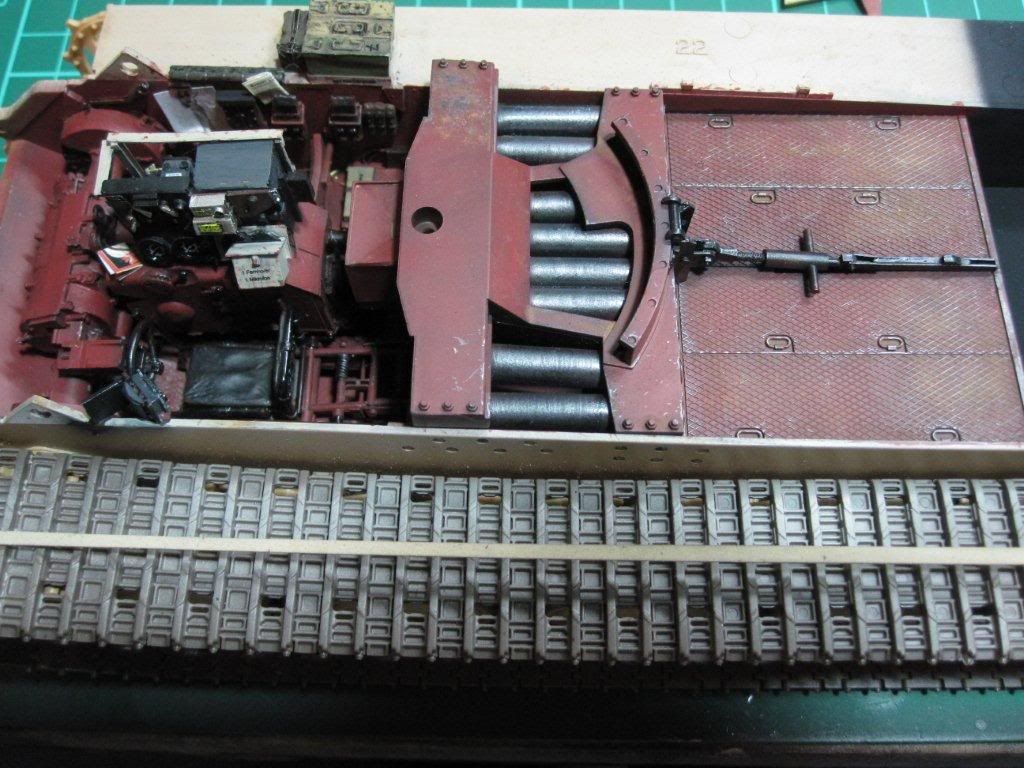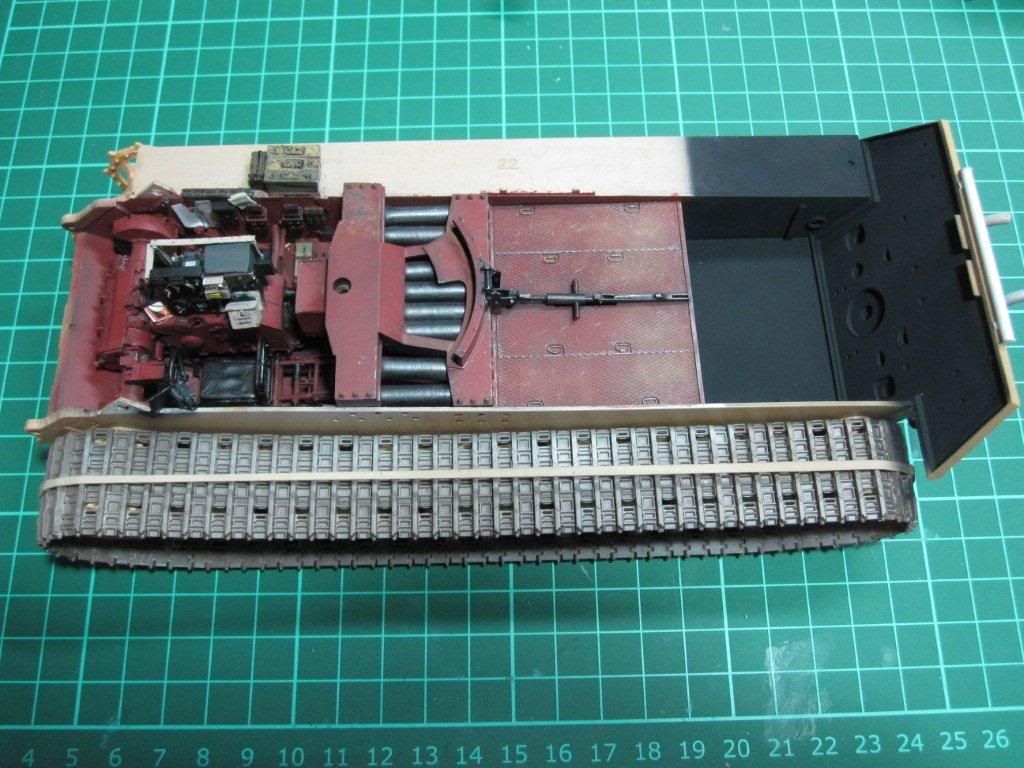 Rear Firewall in;
Ammo & Rear Command Radio in;
Front Comp;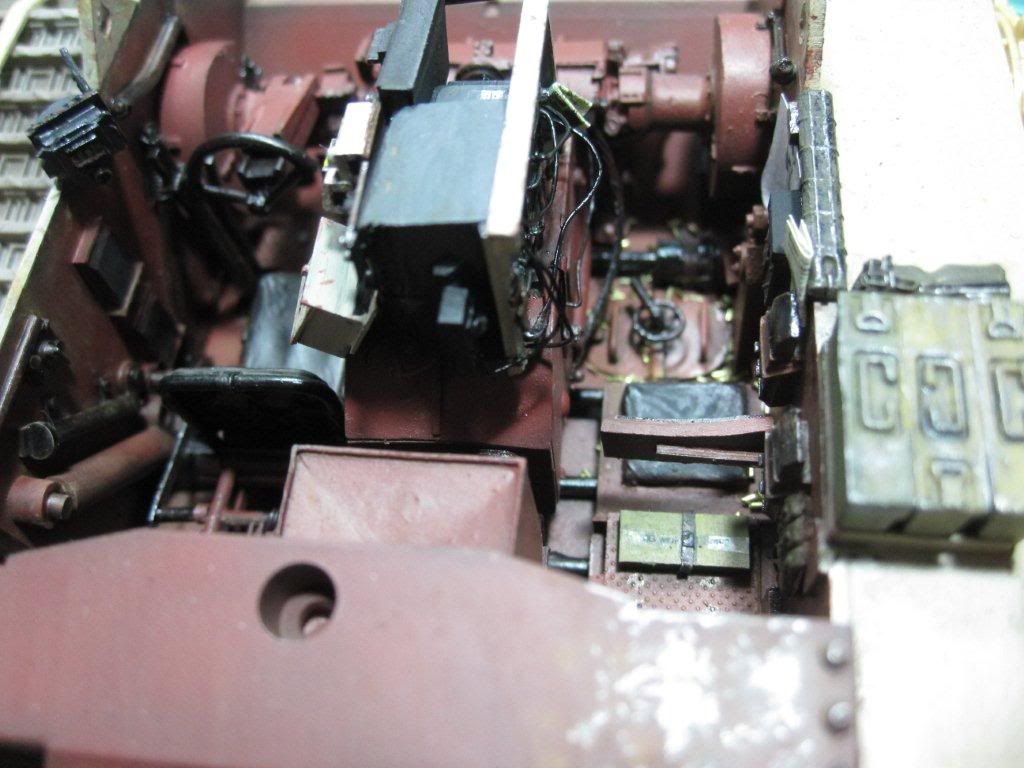 AP ammo w.retaining rings in rear left fighting compartment;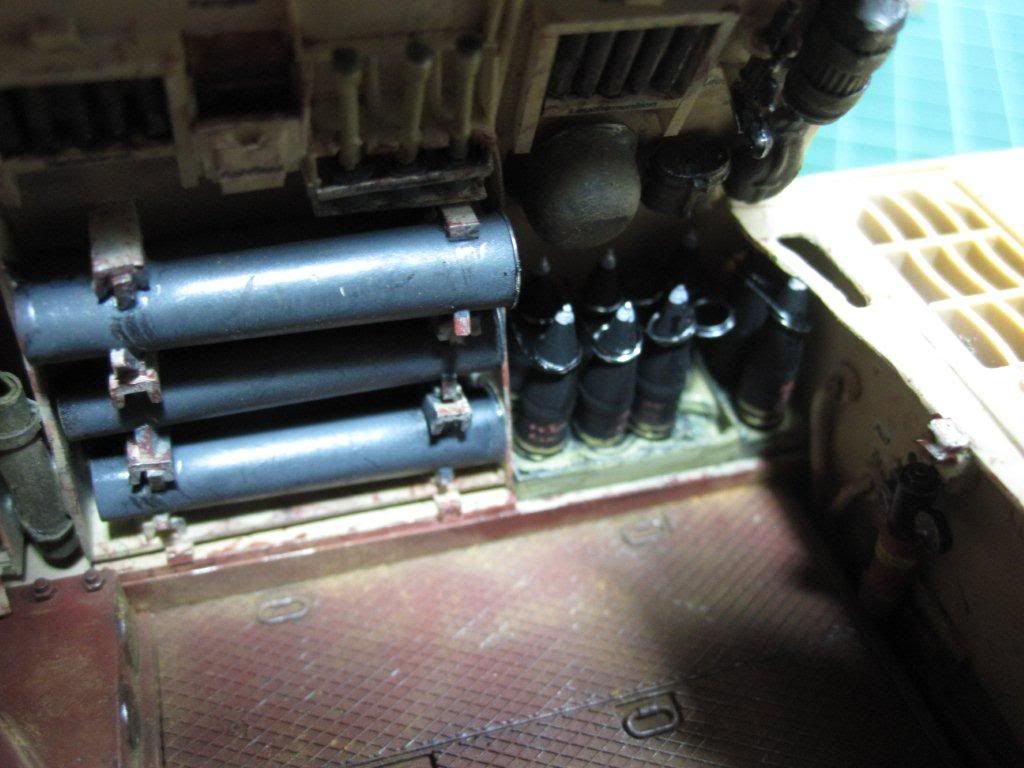 CO's Command radio & stowage;
Left Side looking forward...;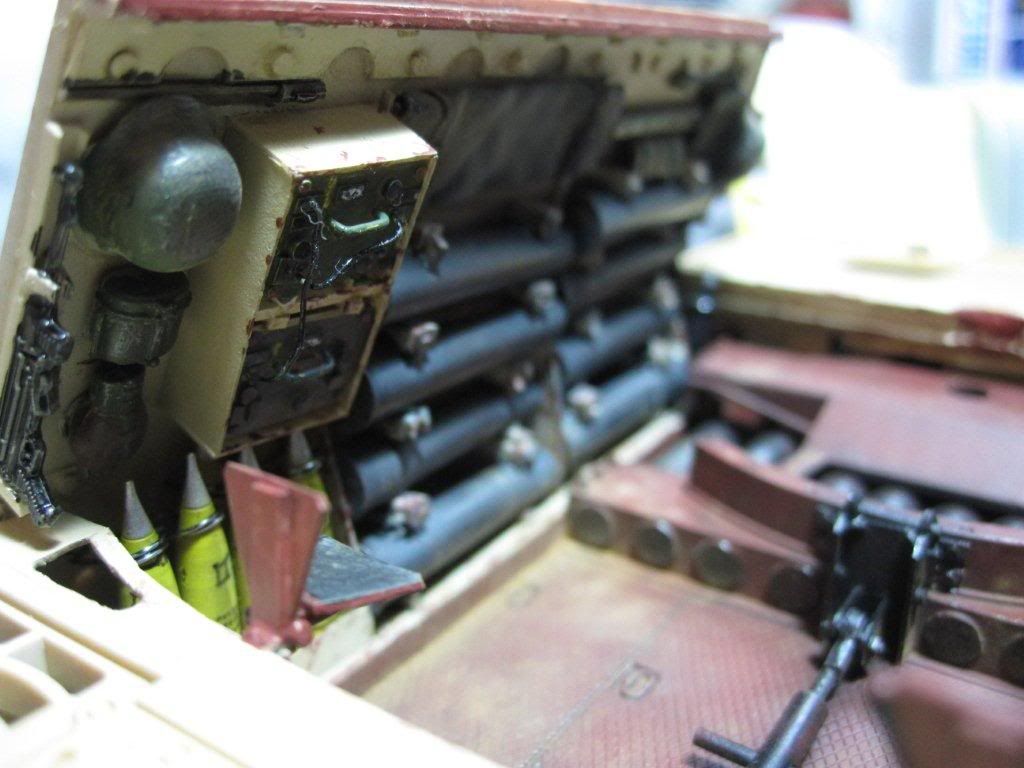 ...& Back;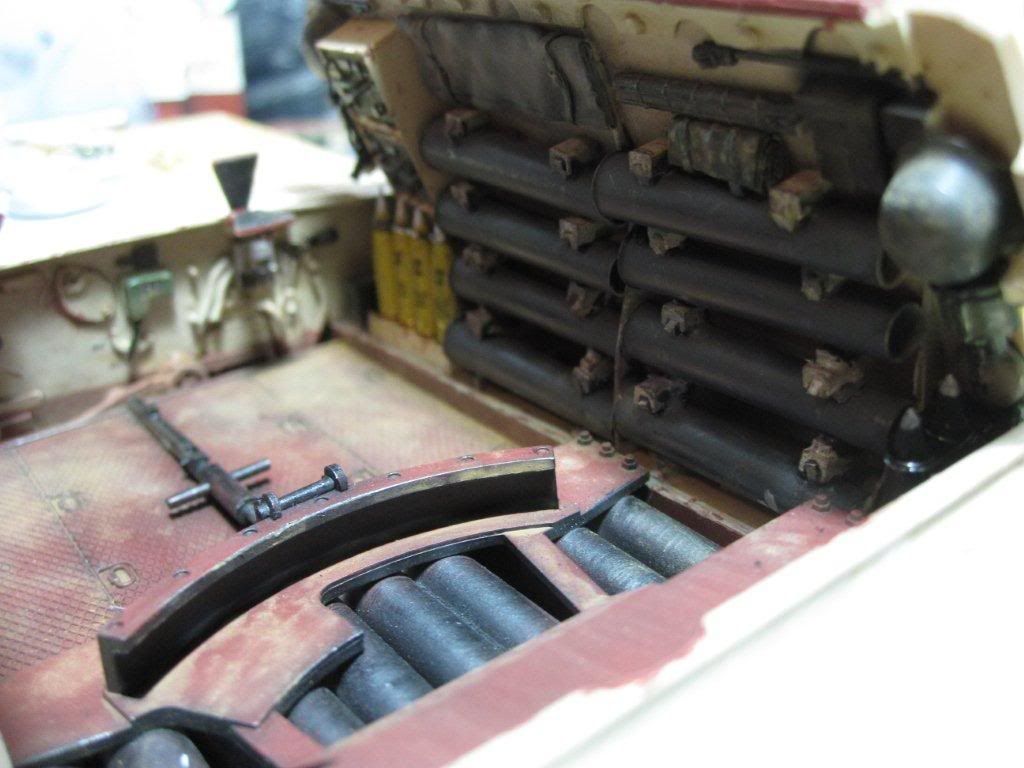 Gun in;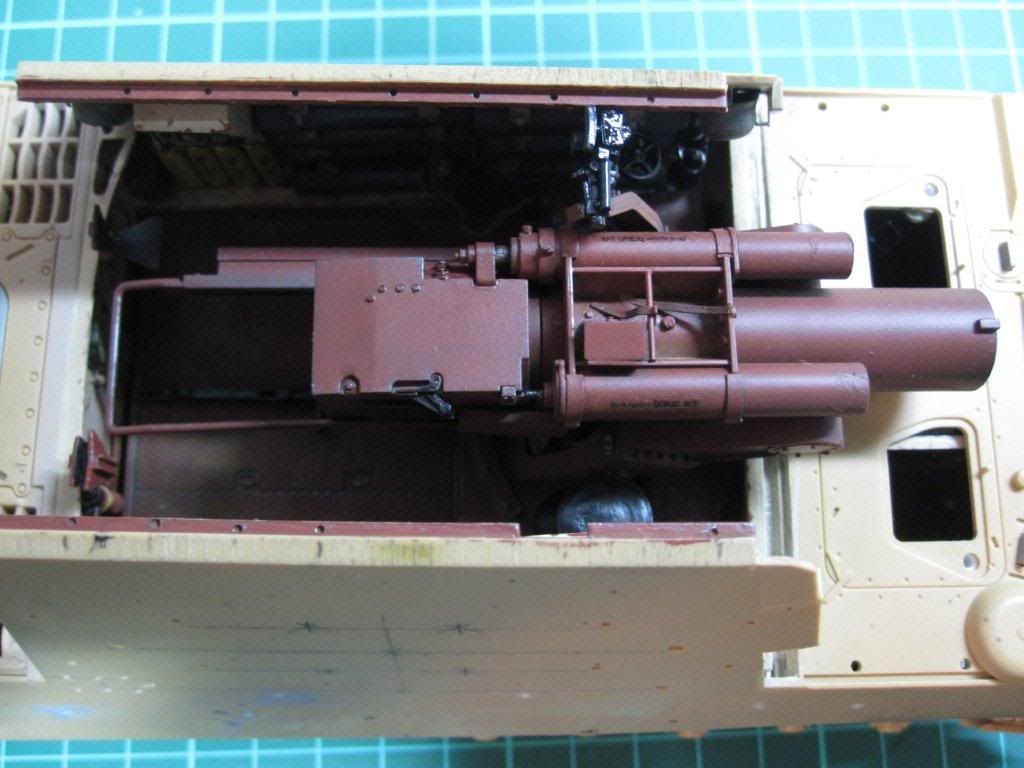 Mantlet Plate on;
Looking into the now sealed box;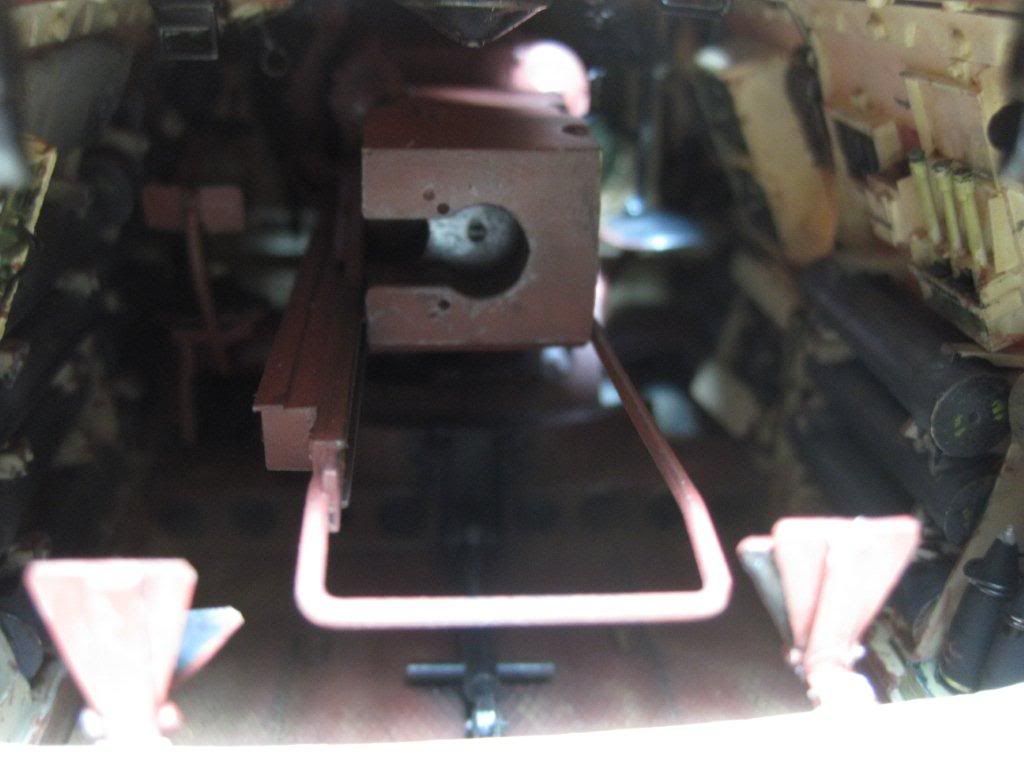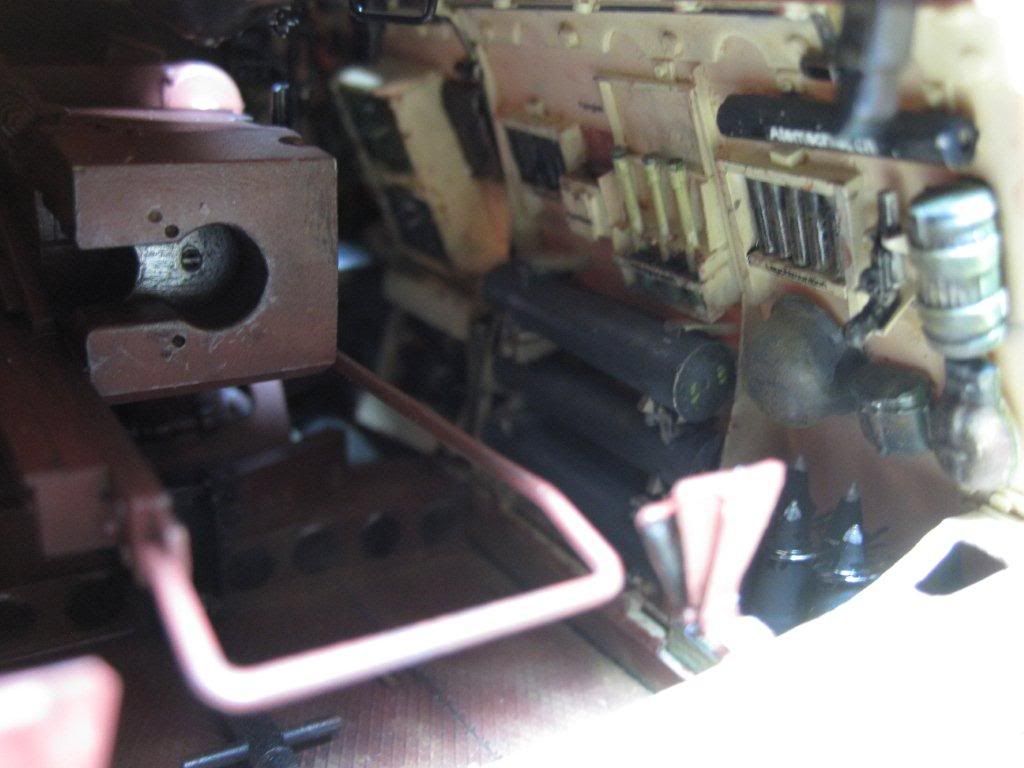 ...and finally buttoned up so I can start on the outside like the "normal" people...;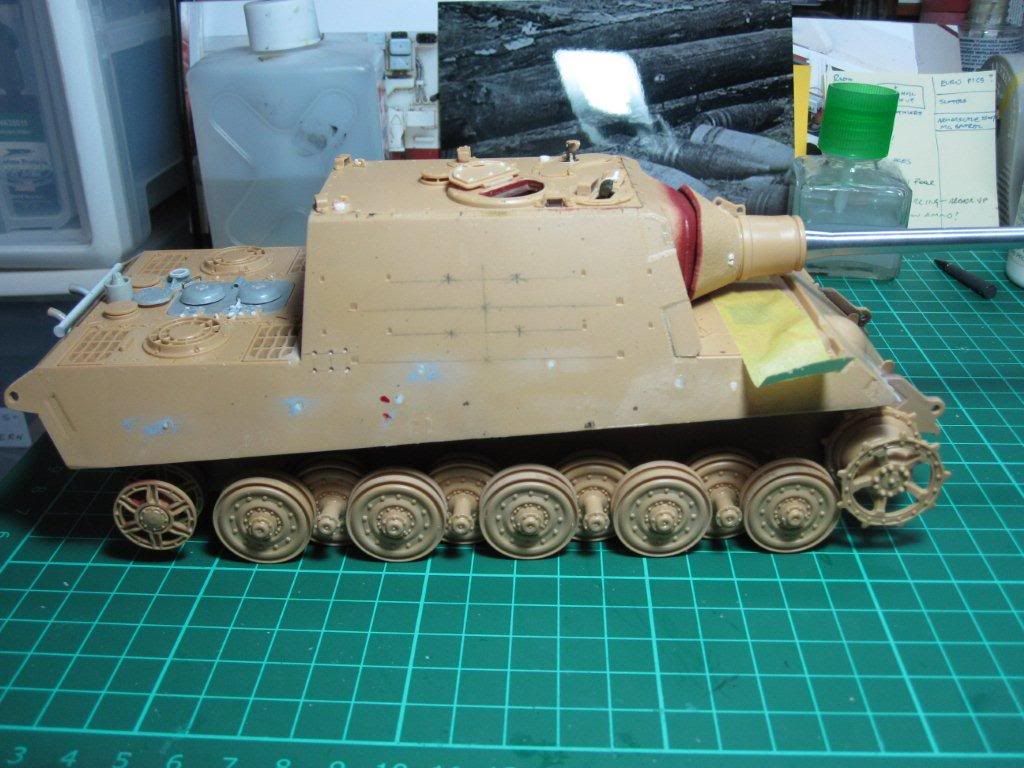 I can feel a time extension coming on...