Sorry Michael, I look forward to seeing it in June (along with mine) but the name of the game is quick builds. Ive come fully prepared and have brought two new shelfs to take all the shelf queens that Im going to generate.
Right so I wasted all the pondering time I can on this and plunged into mocking up a few concepts with the new Duppleschienwerfer on an 8-rad tp chassis that was actually at Munster for this purpose.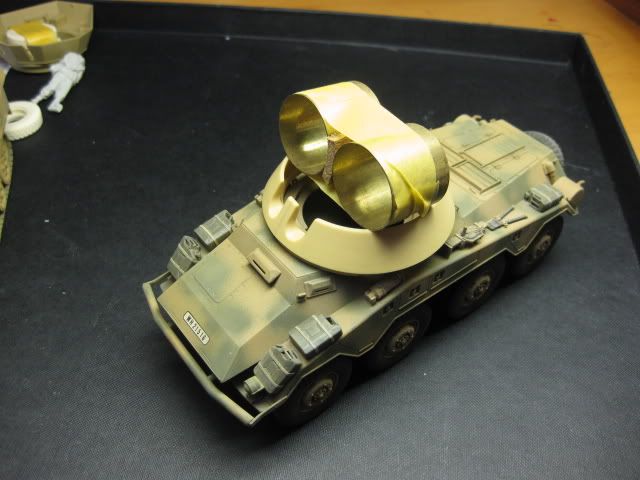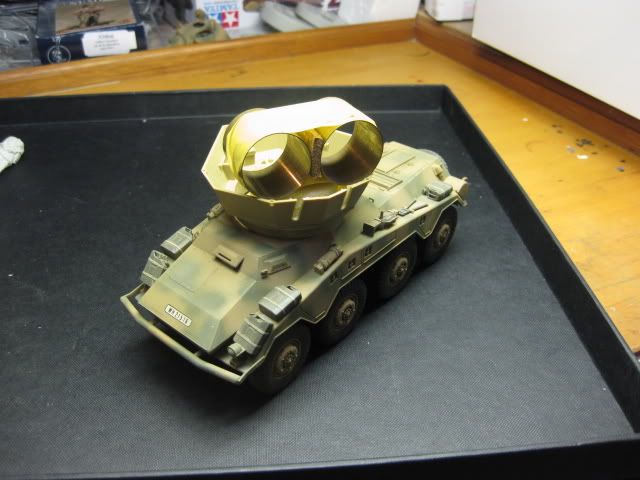 Ive decided to couple it with an escort wagon - an up to date Sdkfz 251/23 (serries II) 2cm (complete rubbish).
Here we have the final configuration. What I was reading as double (dupple) lights I think is in fact double anode/feed light single. Some sort of new light to replace the 60cm searchlight but this wasnt going to be available until after July 1945 so lets say it hasnt yet hit the market.
And here we have the makings of our creeping British fighting patrol (E type tabby) (thats the E bit). Theyll be in a ditch, the British love the low ground.