Hi Dan - thanks for the suggestion, but great minds must think alike as having a .50 Cal on board was one of my first thoughts to Americanise it too.
Though instead of a pintle mount near, or on, the cupola for it I've done the big .50cal as a Rundumfuer Remote MG on steroids in front of the Loader's hatch to replace the normal MG-34;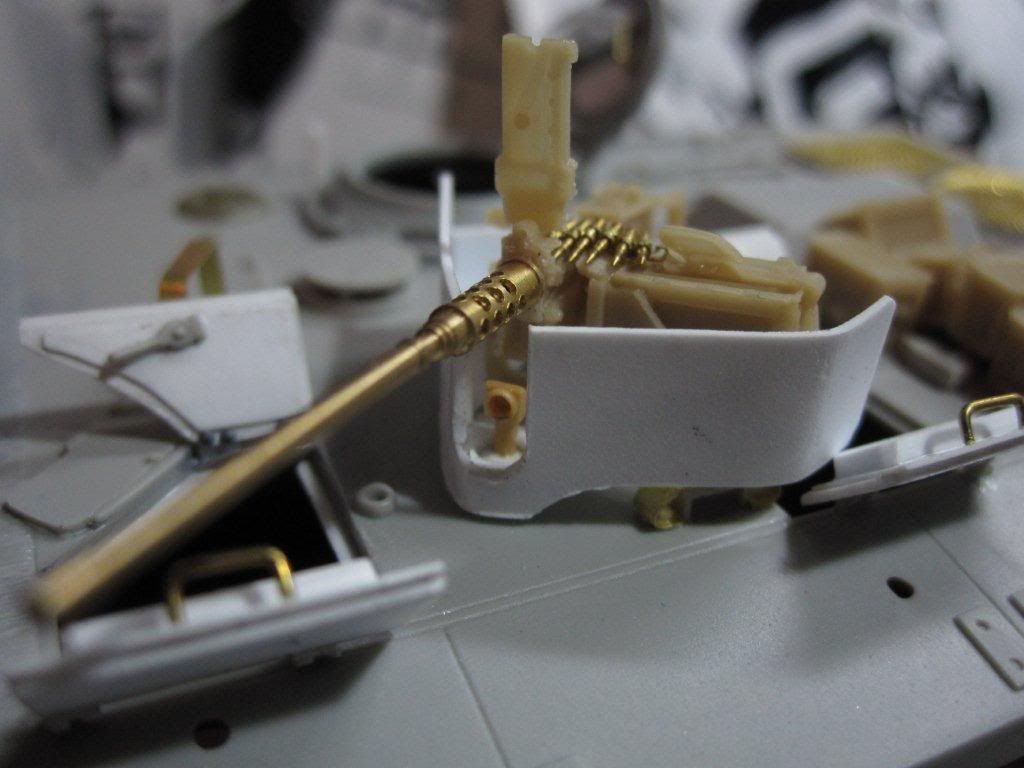 I used a Verlinden resin .50 and cradle with an RB turned brass Barrel and scratched up a bigger mount and shield set-up including a remote firing cable and even a tray for spent links from .015 thou styrene and also added a Tristar gun sight beneath;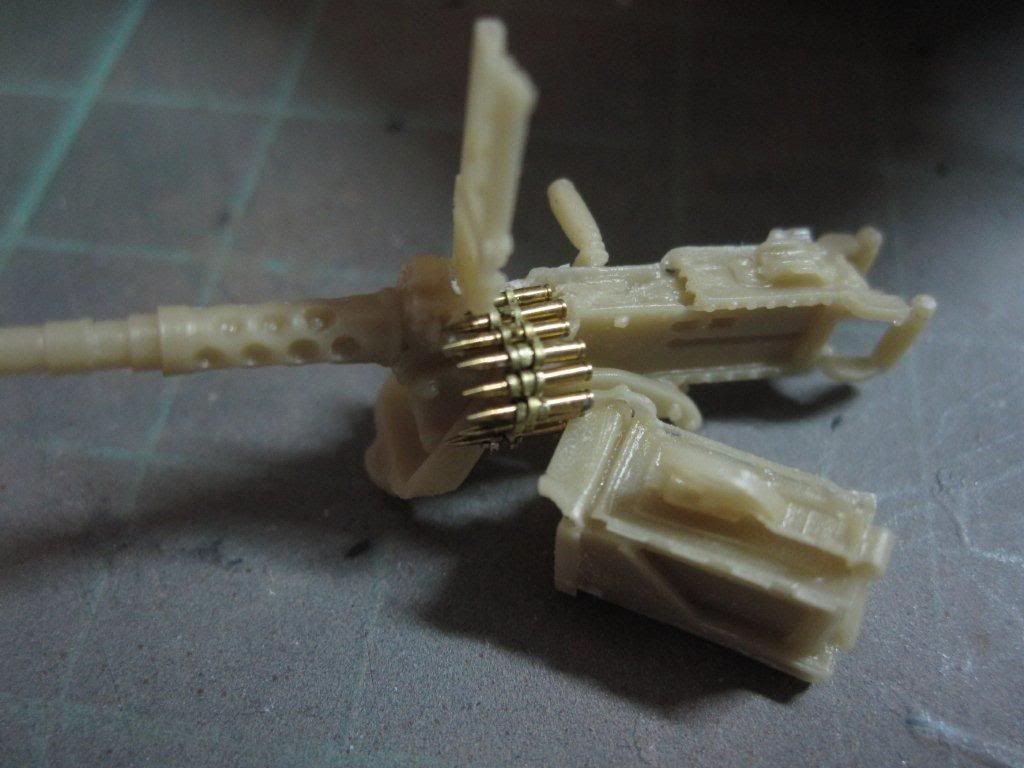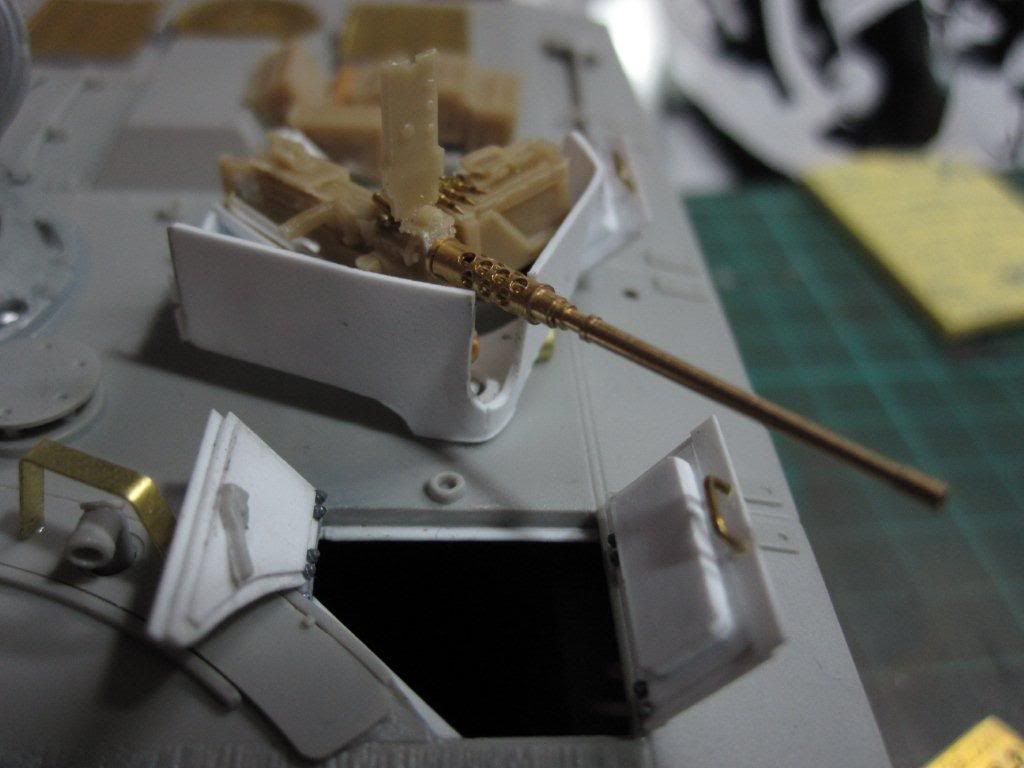 As you can see I've also had a crack at the insane Mission Models brass rounds with photo-etched belts which have to be rolled up and linked just like the real thing. My initial fears of it being about as do-able a wanking a spider were thankfully unfounded in the end, and once I got the hang of it they went together quite easily. The link is a small Y-shaped photo-etched piece and by putting a length of .20thou brass wire over the 2 long arms of the Y its just a matter of using a knife point to bend them over the wire to form 2 rings and same with the single arm on the other side. Once 2 of these are done, the single knuckle of one is placed into the gap in the next one's double rings and the turned projectile goes through both links to hold it all together. I found a pair of tweezers opened slightly standing on either side of the links allowed me to push the round in snugly without bending or closing up the rings;
My next hurdle is to somehow fit a German IR sight to the gun somewhere and an IR spotlight on the shield...
I've also added a post to the CO's cupola for a smaller calibre pintle-mounted MG of some kind but am now debating whether to add a .30cal or perhaps an MG-42 for a bit of variety...?