.. and better photos.
Here's a close up of the MA Mori sprocket. This is a great piece of casting, its 3 parts, front, back and centre hub cap on the front. Note the cast number.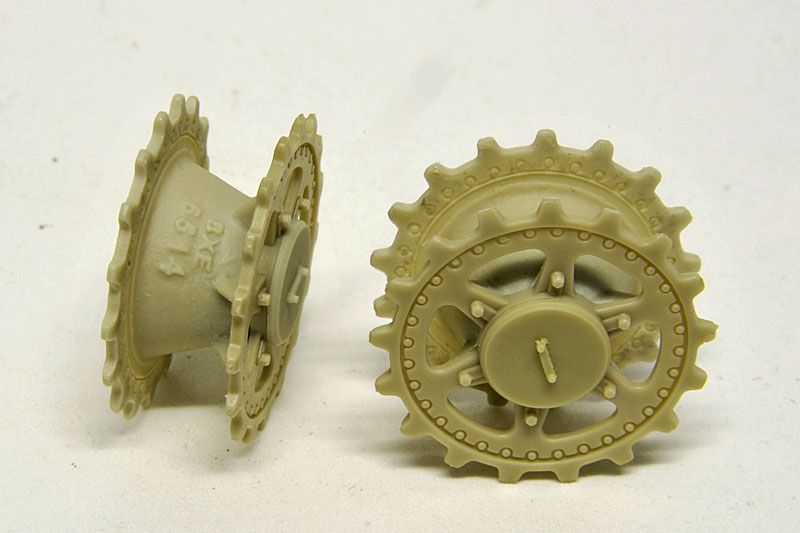 Here you can see i've beefed up the hull interlocks, and added thickness to the armor section in front of the drivers' hatch plate. This thicker armor is shown in drawings in Panzer Tracts 5-3, but isnt mentioned anywhere in the text (not that i can find).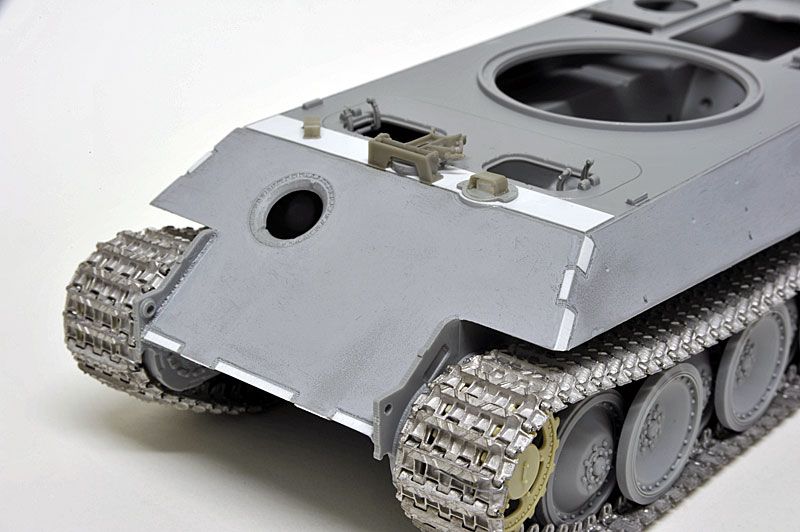 Here it is in side view, as you can see, its a slight difference, but it makes a difference having it there.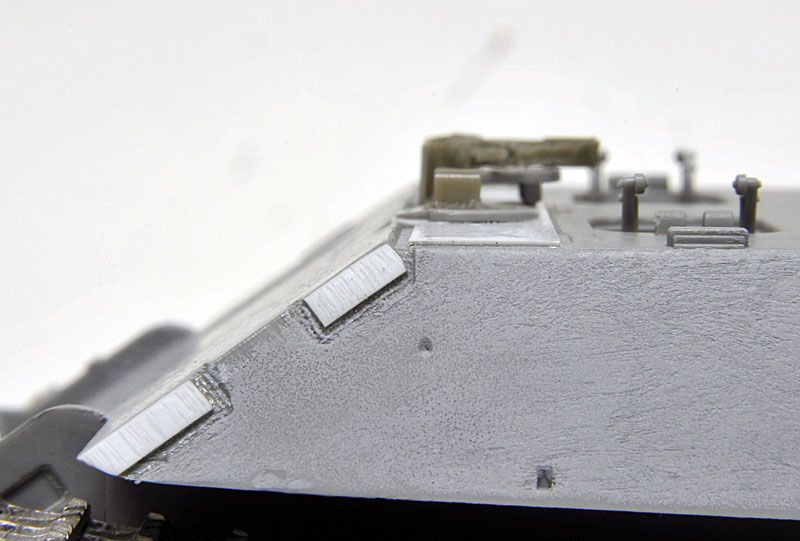 And here's a shot of a Panther in the town square of Grandnemil in Belgium (sorry if i've spelt that incorrectly!)
Close up of the glacis: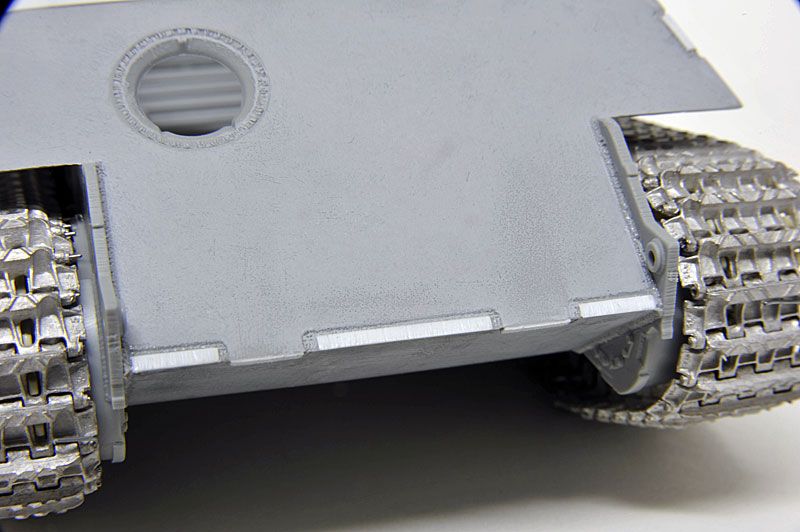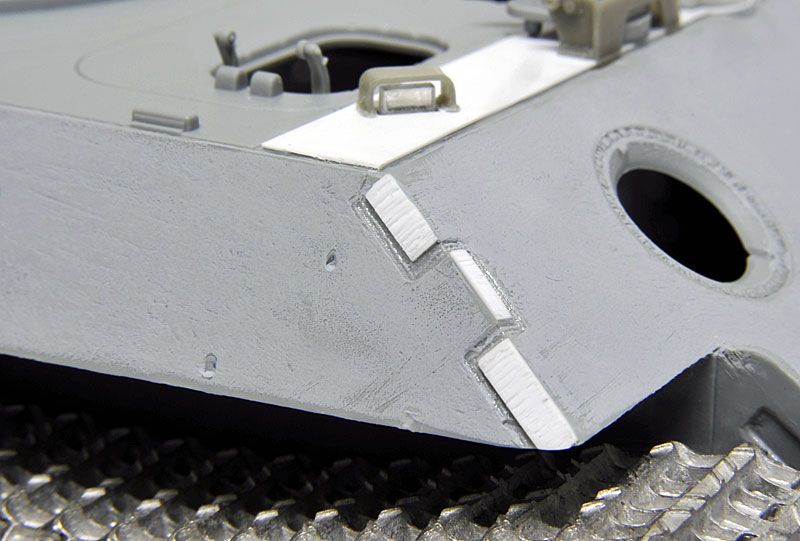 Accurate Armours' Panther upgrade parts. Very nicely cast
Moving onto the hull rear, ive added some details, exhausts, tow pintle, with pin and associated chain and retaining split pin. Also added welds here and there.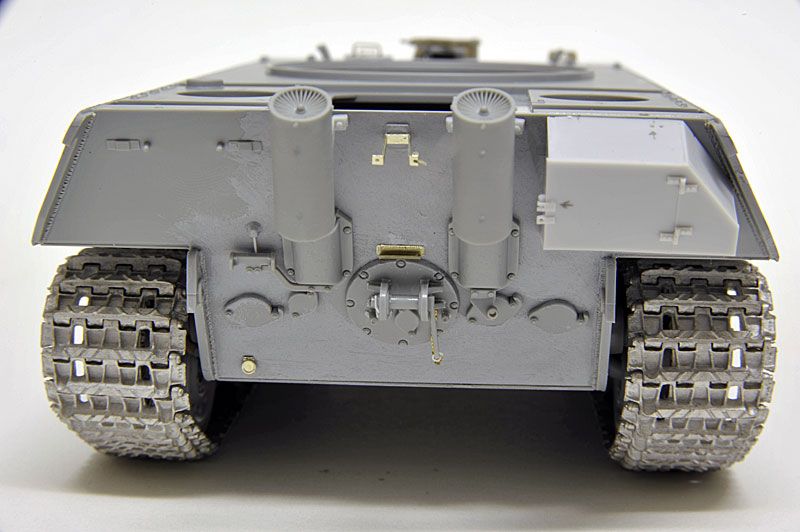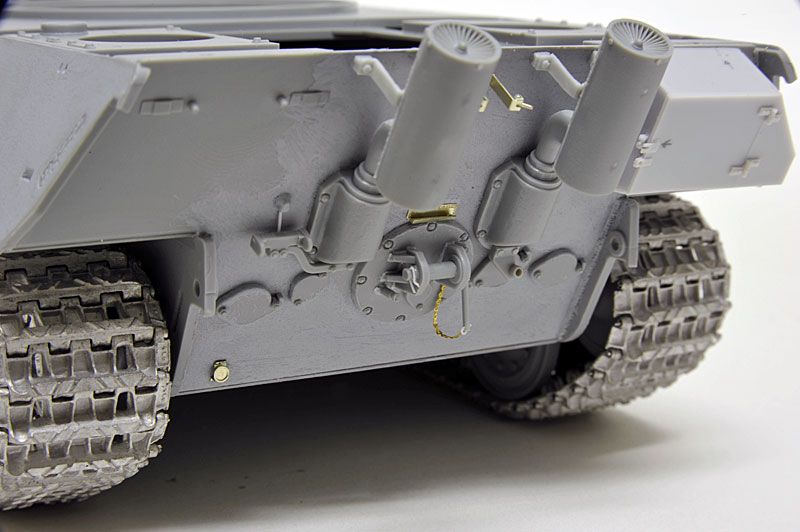 Close up of the tow pintle and welds etc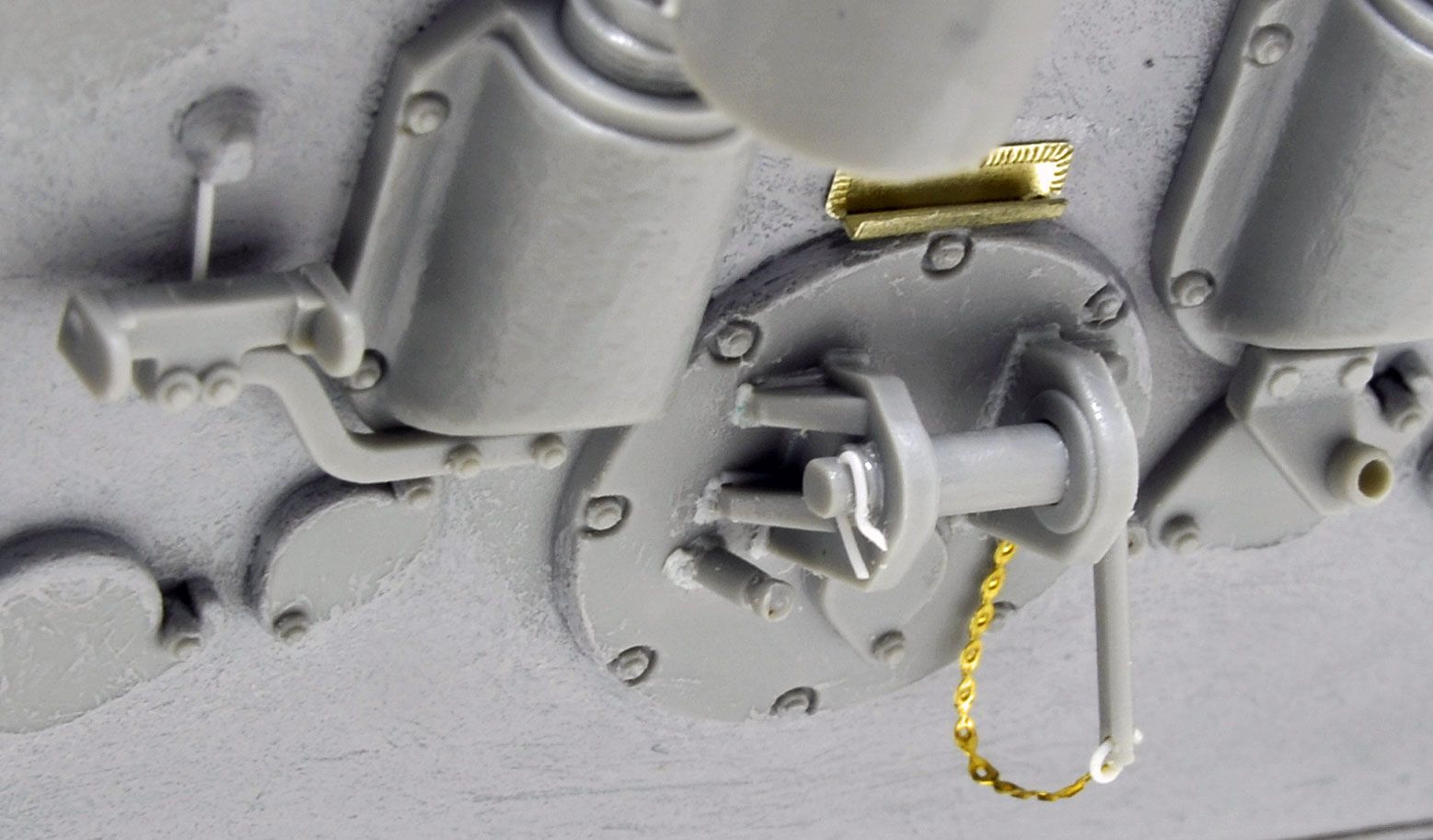 I was going to use the TMD flammvernichter exhausts, but they seemed to be castings of the kit parts, so why bother? I did use their mounting brackets, as they are slightly thinner than the kit parts. I added a weld to the exhaust bodies.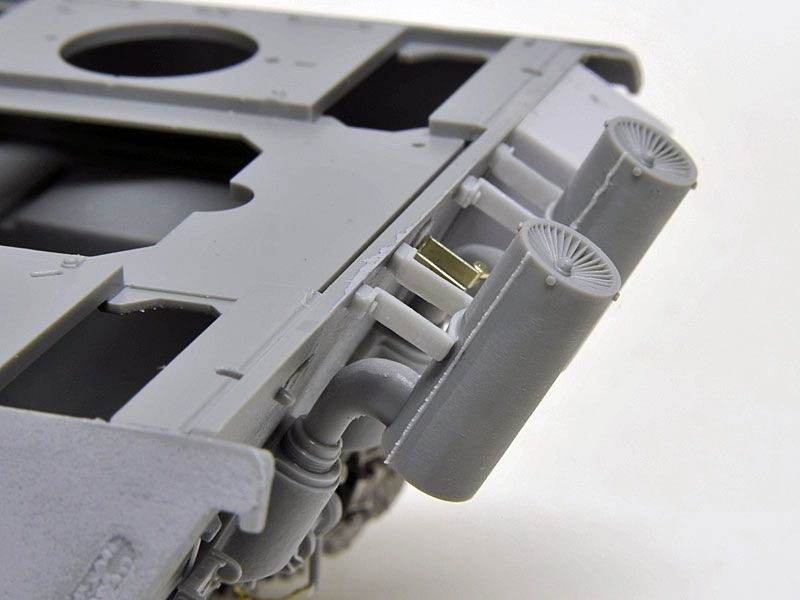 And thats where Im up to for now.
Sam
www.schwerpunkt.com.au