I have this Citizen Seven Star V2 from 1973: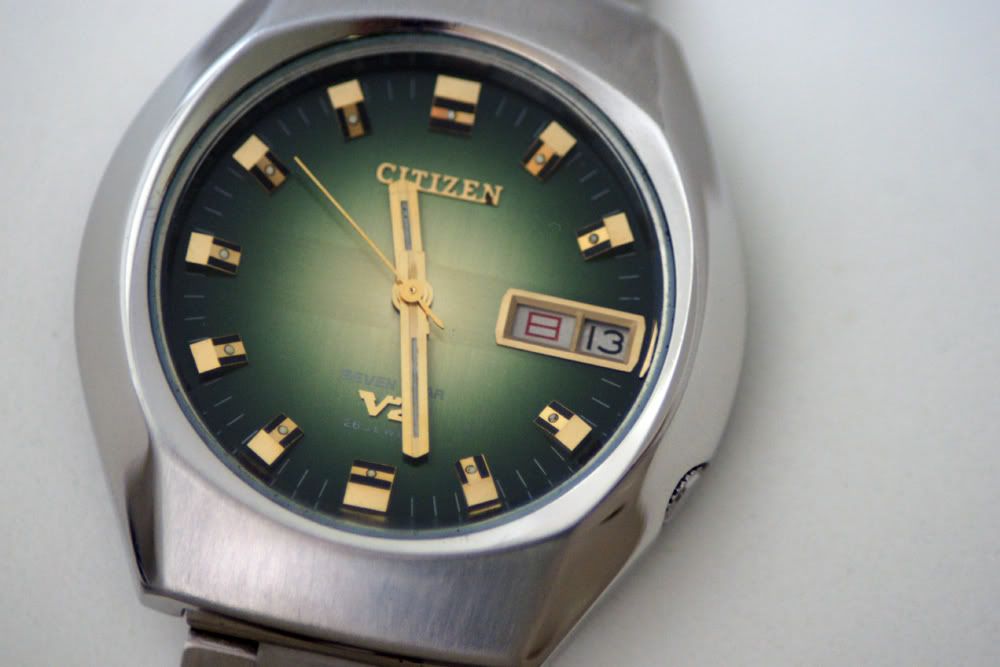 I wasn't sure how the quickset worked, since the only way to advance both day and date is to press the crown on this 7700 movement. Today I stumbled across a site about electro-mechanical movements of the same era, and this described how to set day/date and it is both simple and ingenious. To set the date the watch is held with 12 o'clock at the top with the watch held vertically; to set the day, simply turn it round so that 6 o'clock is at the top. Nice arrangement which means I can now set the day and date quickly - previously it was very hit & miss and definitely not quick!!
Others here may of course be entirely familiar with this method, but I hadn't seen it before. Anyone know of any other watches that set this way or was it unique to Citizen at the time?
Here's a pic of a movement using this mechanism, I've arrowed the lever which moves when the watch is held in different orientations:
Regards,
Sweephand