Here's the 1st variety shown in an example from Fall 1964. Note the 2 logos on the dial, 1st - the "rotor" just below 12 o'clock, the 2nd is the "applique dial" logo over the 6 o'clock: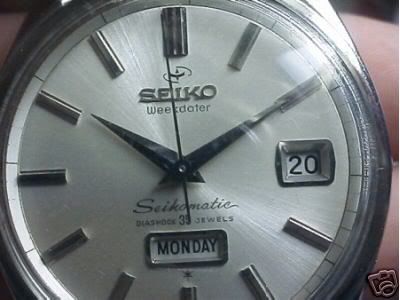 Here's the 2nd dial variety in an example from early 1965. Note that the 2 logos have been removed: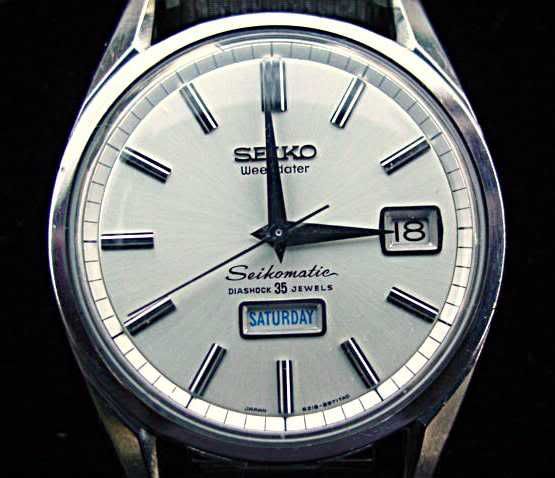 Sometime later [probably in 1966] the "Weekdater" label was also removed from the dial.
Movement, showing the "tadpole" style fine adjuster:
Randall is a big fan of this movement saying it was just slightly below the quality of the 624x series of automatic Grand Seiko [1st generation automatic]. This movement runs at 18,000bph and comes in 3 variants: A, B, and C. The "C" uses a "rack and pinion" style fine adjuster, like the 6216 and the 624x GS, instead of the "tadpole".
Caseback showing the center design of "SEIKO", whale, and King's crown: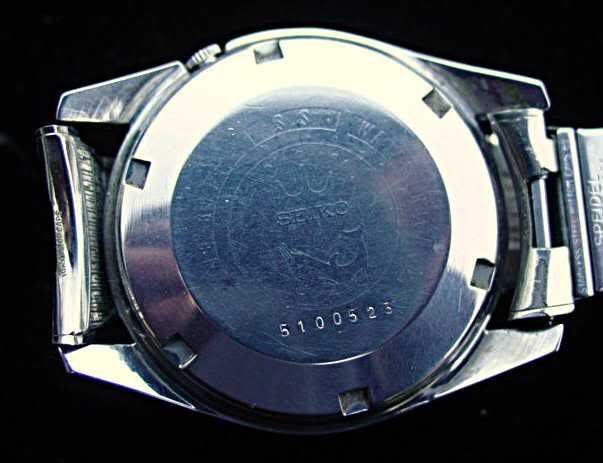 Some of the later models had a plain center, probably because this design was very prone to wear. In addition, some models [that had a gold cap case] used the same center design as you see here, but in a "deep" or "high relief" treatment.
Side view: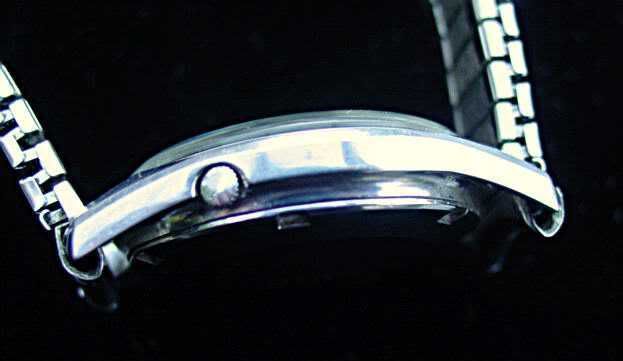 ===============================================
Seiko Matsuda
The Patron Saint of Seiko Collectors