The newest addition to my strap addiction is a vintage strap made by the Marina Militare in La Spezia ca. 1940s-1950s as a war-time replacement for Officine Panerai instrument straps.
Measuring 27/27, 170/95, the strap is definitely meant to be used on a war machine. Its not-so-pretty stitching and its off-centered buckle and tang were not designed as a fashion accessory. On the contrary, it was clearly meant to do some work as indicated by its rough features.
The strap still has the smell of old leather mixed with a hint of oil. The buckle, made from brass 2mm thick, has signs of tarnishing that only enhance its character.
If I've made any mistakes regarding my description of this strap, I hope one of the experts can chime in and set the record straight.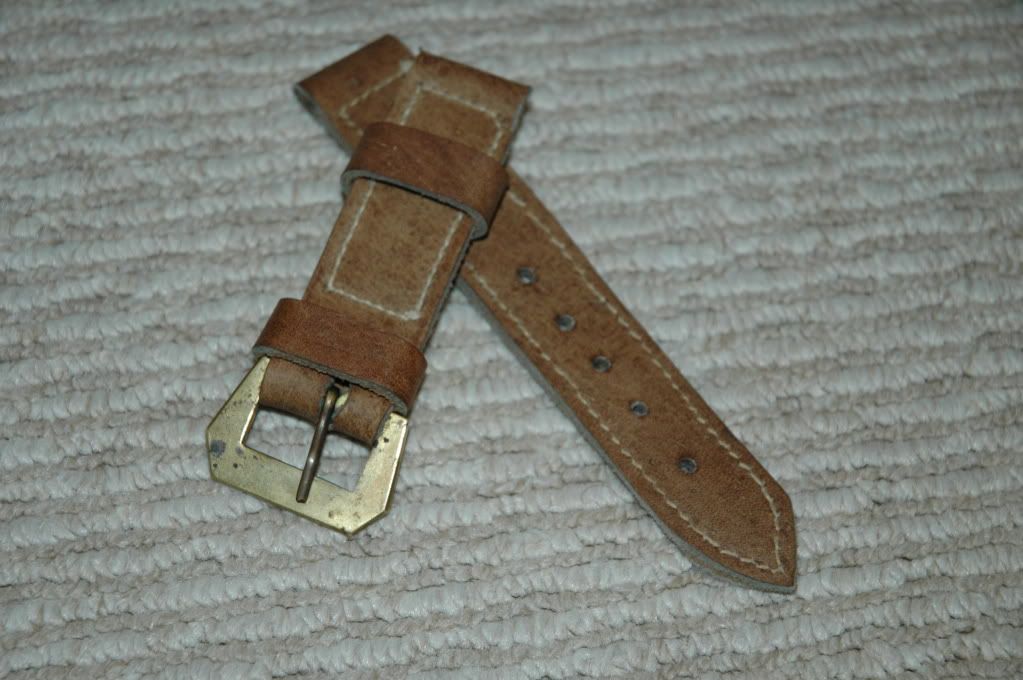 border="0" alt="DSC_5691.JPG">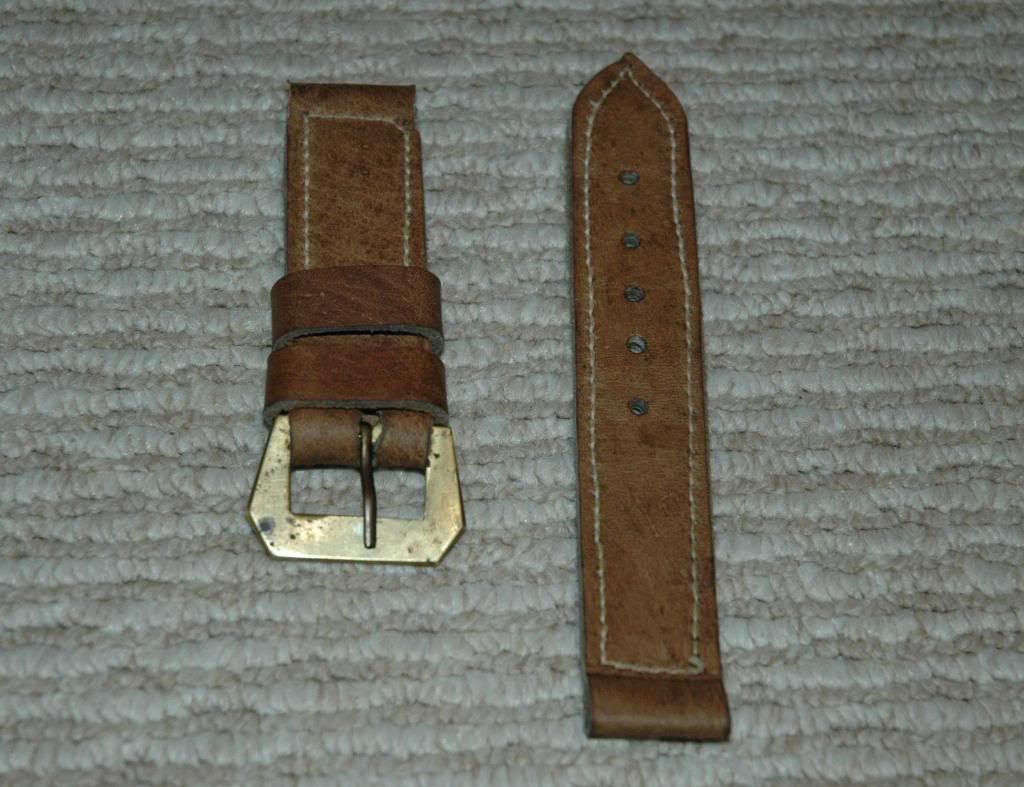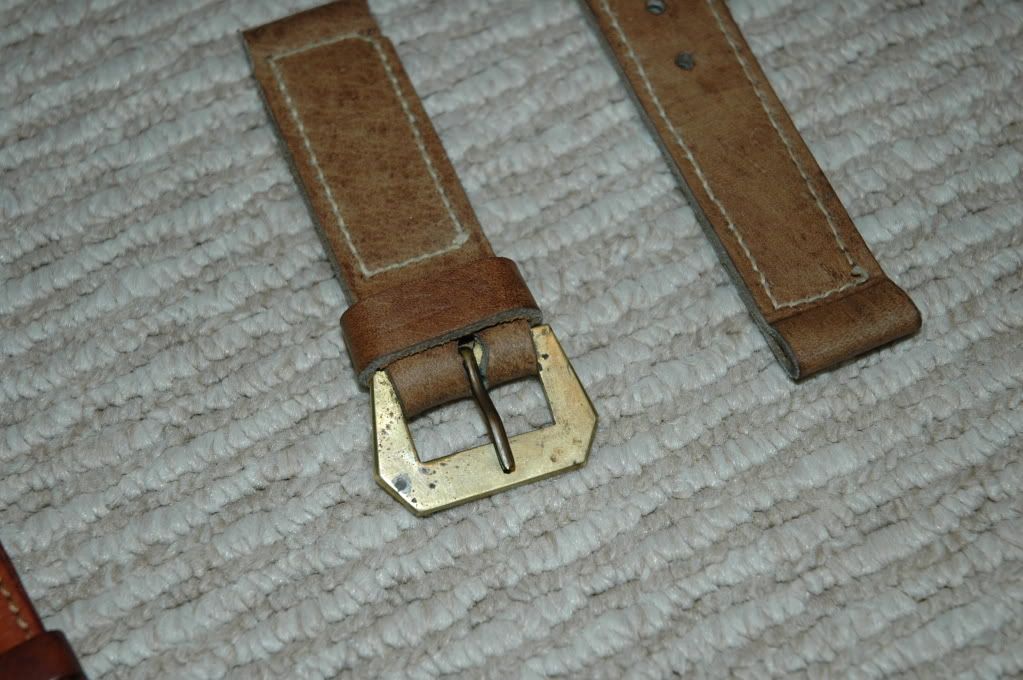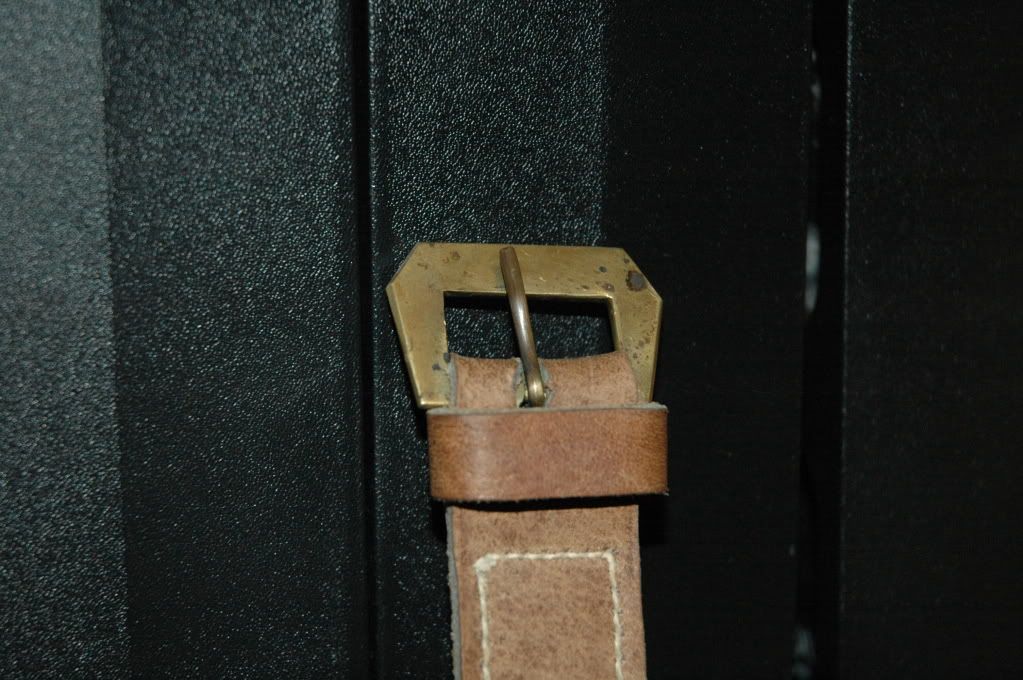 Jeremy (aka Mr. Socko)
Northeast Florida
Hang Tough Hammer!!!
Time is what we want most, but...what we use worst.
~William Penn
Watches are so named as a reminder -- if you don't watch carefully what you do with your time, it will slip away from you.
~Drew Sirtors
There is one kind of robber whom the law does not strike at, and who steals what is most precious to men: time.
~Napoleon I, Maxims, 1815