The 98 is a great piece! Mine was very accurate, and the alarm loud enough to wake one from an afternoon snooze. I found the alarm accurate within about 4-5 minutes of what appeared to be the time set.
The two crowns are also a unique look that I miss. So for 42 mm I still think it looked great on my 6.75 inch wrist.
Cautions? Be careful in date setting and in particular setting the GMT, or second timezone. Read the manual carefully first. Date & time setting instructions are really nothing unusual, but the GMT can be set/changed only with the minute hand being between 12 and 4 (or between 0 and 20 minutes after the hour) as I recall (but please read the manual - don't rely on my memory). Once used to this method it is not a problem.
Here are a few pics of mine. The green tint of the numerals and markers is missing though from the pics, something which makes it even more eyecatching. Best of luck on your hunt!
[IMG]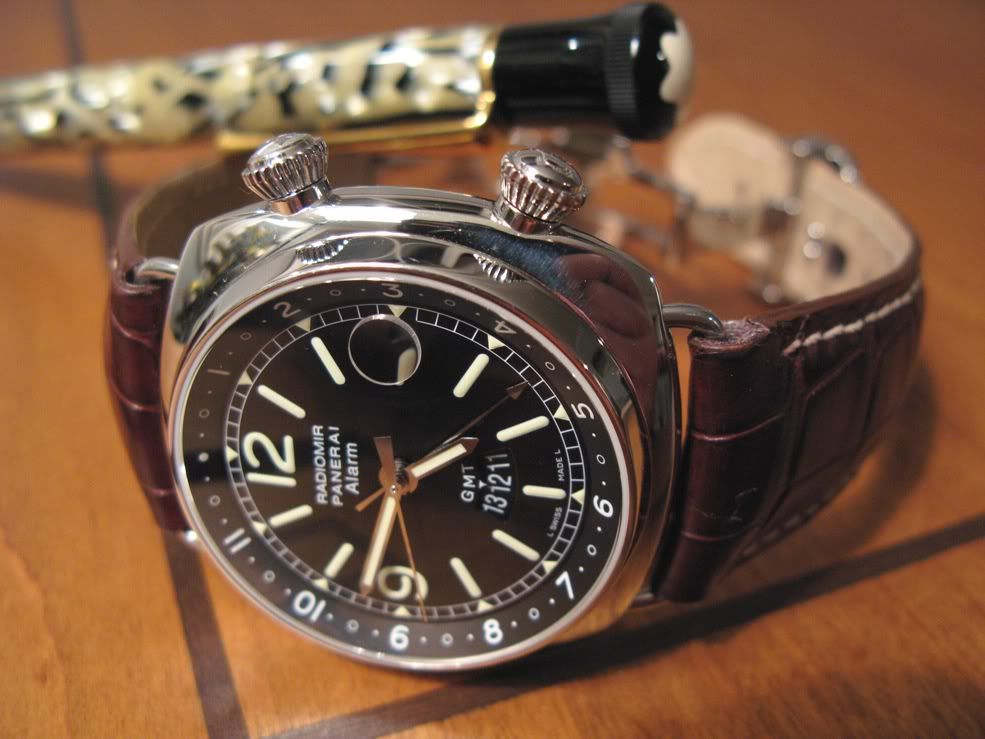 [/IMG]
[IMG]
[/IMG]
Dr. Ernie