According to this post
http://www.network54.com/Forum/638808/message/1324521822/You+bet---+almost+3am+here+-+and+they+all+want+more+Clos+Mogador%2C+Kapcsandy%2C+SQN%2C+JL+Chave
by Dirk he described the first PVD buckles and Sharkie straps made for Panerai and I quote:
As Robert Miley hasn't had the opportunity yet to post pictures of his strap (confirmed to be 100% authentic, including the shiny PVD buckle) here's one glimpse already:
This was part of the first batch produced by Ormil in Milano in September 1993, using the termosaldata technique (some 300-350 straps, mostly Tan-Brown Calfskins, some sharkskins). Panerai stopped working with Ormil after that first batch was delivered and straps rejected by the MM (as they stretched some 4cm after a short dive).
Well here are pics of 2 of these straps and as Dirk said one has been confirmed by him as being original: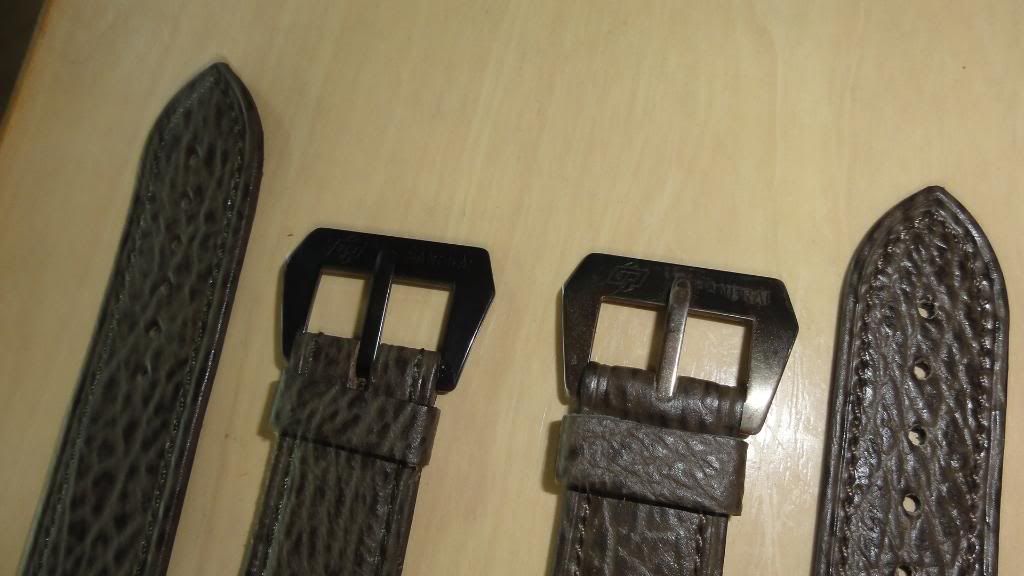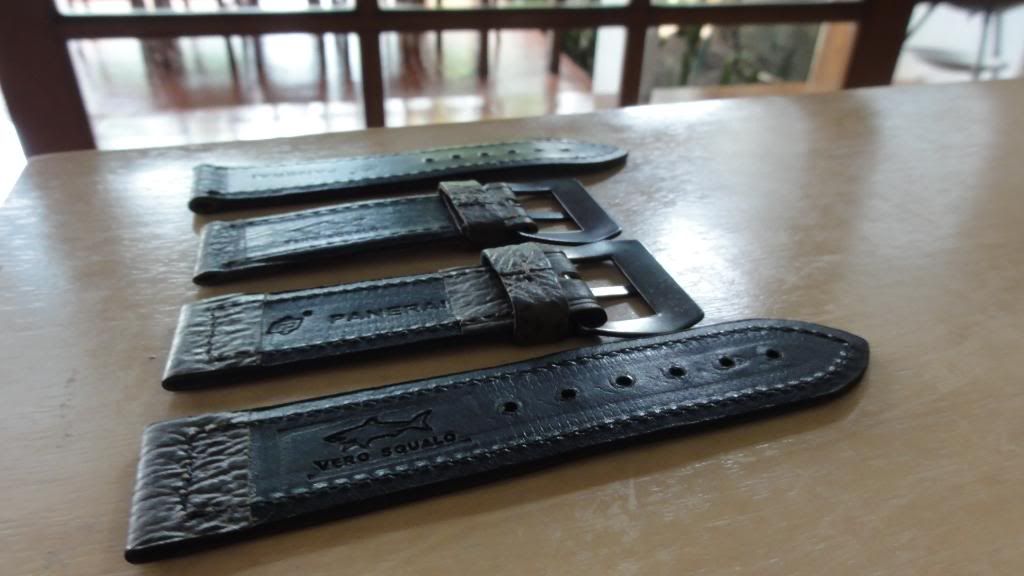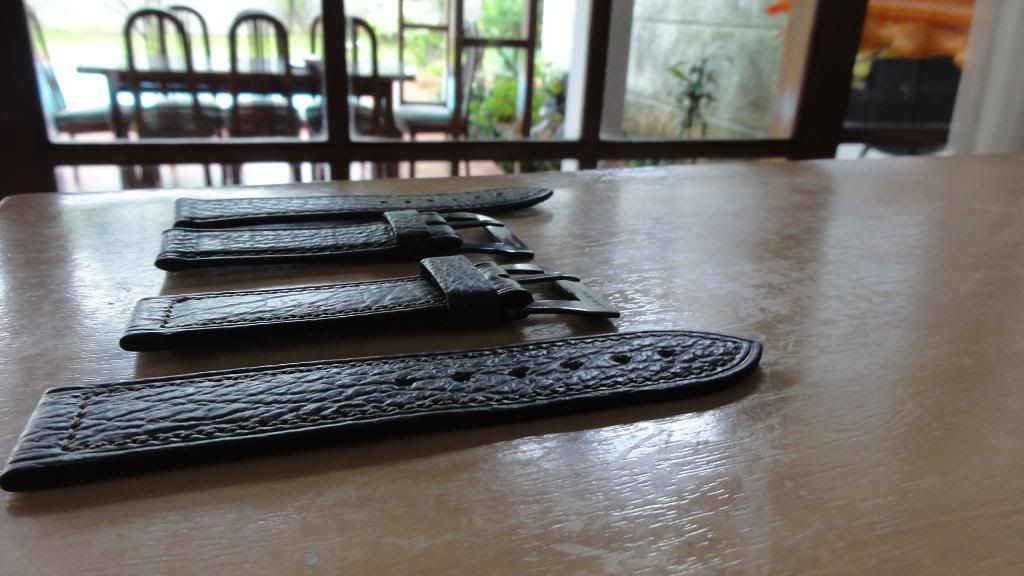 Here are all of my PVD Sharkies (2 from above and 1 from the 2nd batch of Pre V PVD buckles made for Panerai Firenze.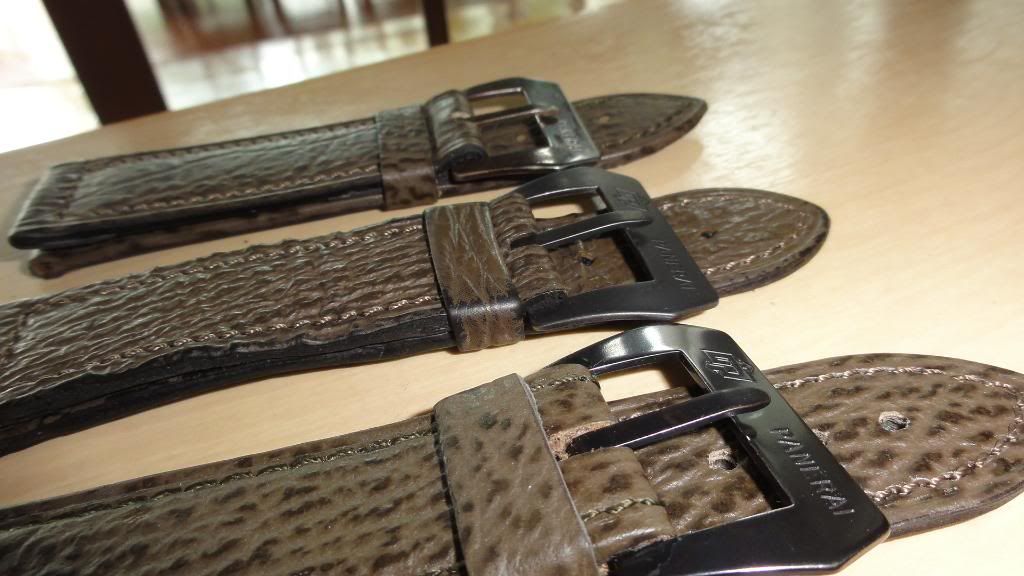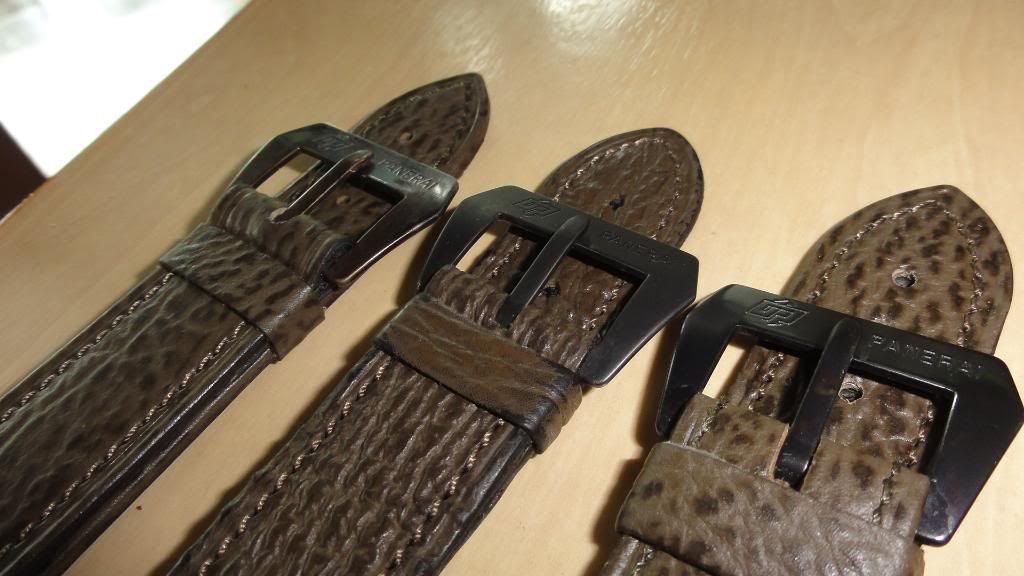 Then the above PVD's with the SS Pre V Sharkies