Dials are a difficult thing sometimes. I usually leave the decision to refinish up to the customer, but I will give my input if they ask. I don't refinish dials myself, but have a company that I send them out to that has so far done a very good job for me.
In terms of cleaning dials, it really depends on the dial itself if it can be cleaned. Some dials are constructed in such a way that cleaning removes the dirt, but also the printing. I usually perform a very light cleaning on those just to remove anything that is loose. However sometimes you get lucky and a dial that you thought had to be refinished comes up very well - here is an example.
This is a dial from a vintage Glycine ladies watch that I just returned to the client yesterday. I performed a full service of the movement, and also agreed to attempt to clean the dial. As you can see it was in rough shape:
So I use a few methods of removing dirt, starting out with the least likely to remove printing and then going on from there. At no time did this dial get wet...here is the after shot: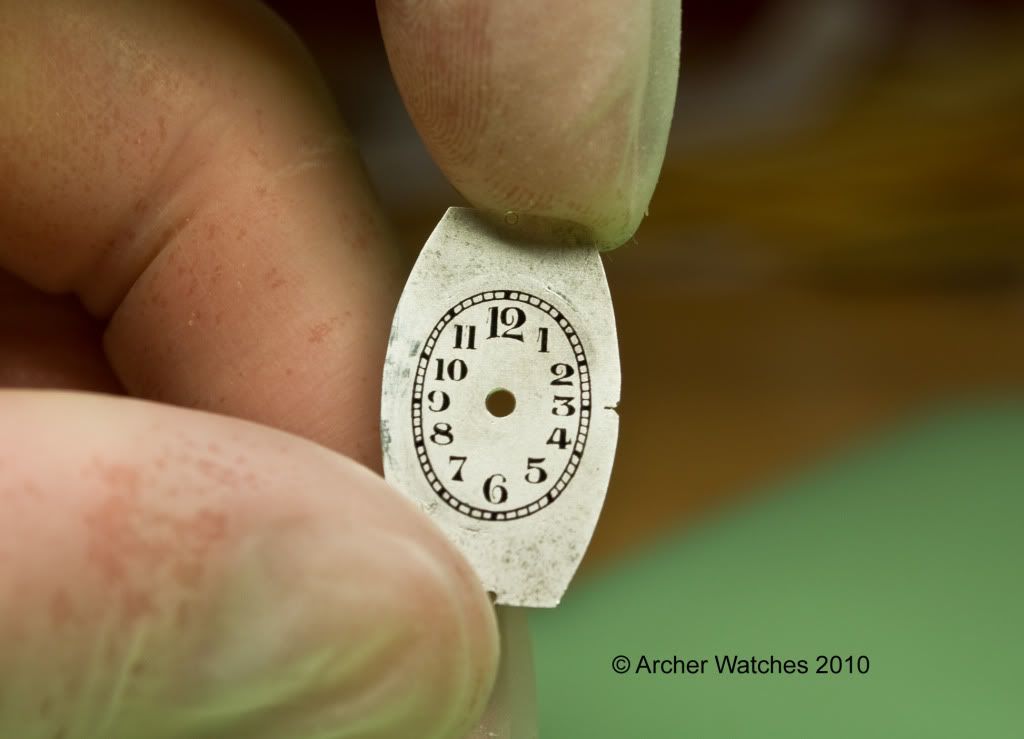 Much improved. And here is a shot of the completed watch. The white stones are diamonds, the blue stones sapphires, and the case is 18k white gold: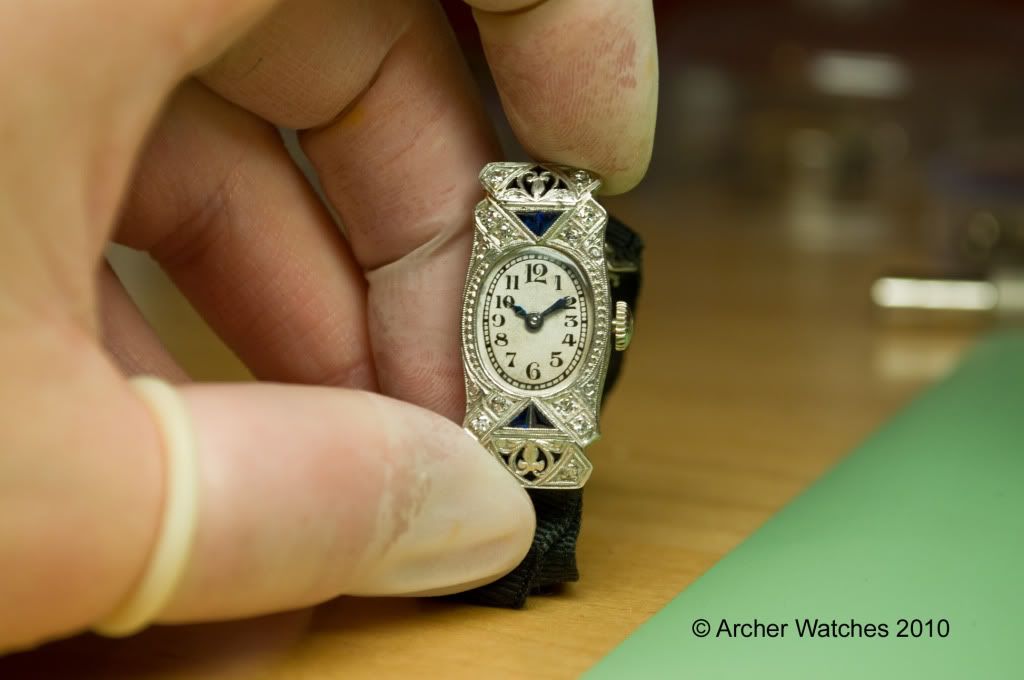 Just to clarify, getting a dial to come back this far just by cleaning is the exception rather than the rule.
Overall my "philosophy" with regards to things like dial cleaning and case polishing is to be very conservative. I would much rather have some marks on a case than to lose the sharp edges trying to polish them out.
Cheers, Al