I really like this watch now i did a little conversion on it and modded it to look the way i wanted.Not that i minded the watch originally the way it was,I just thought it would look way better with what i did.
I also added the Original Bracelet as an Extra as i was not keen on the leather it came on???
Any clues to what i used and what the watch was Originally.
Hey this is just a bit of Fun for a Wednesday Hump day Night.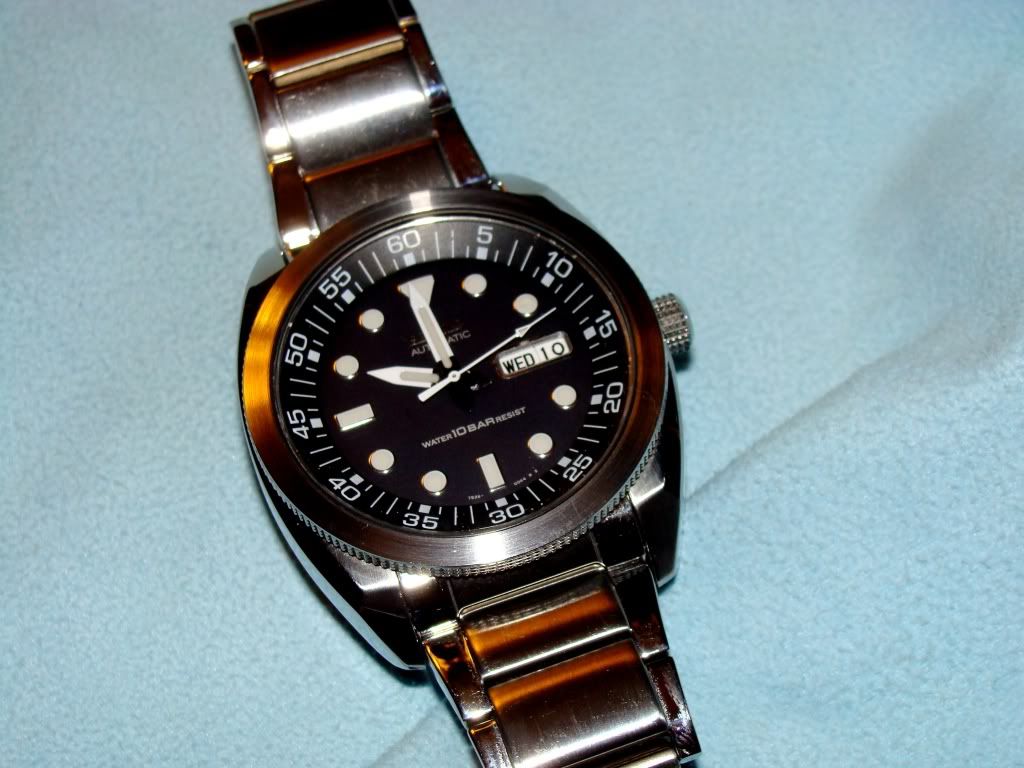 Theneilo uk