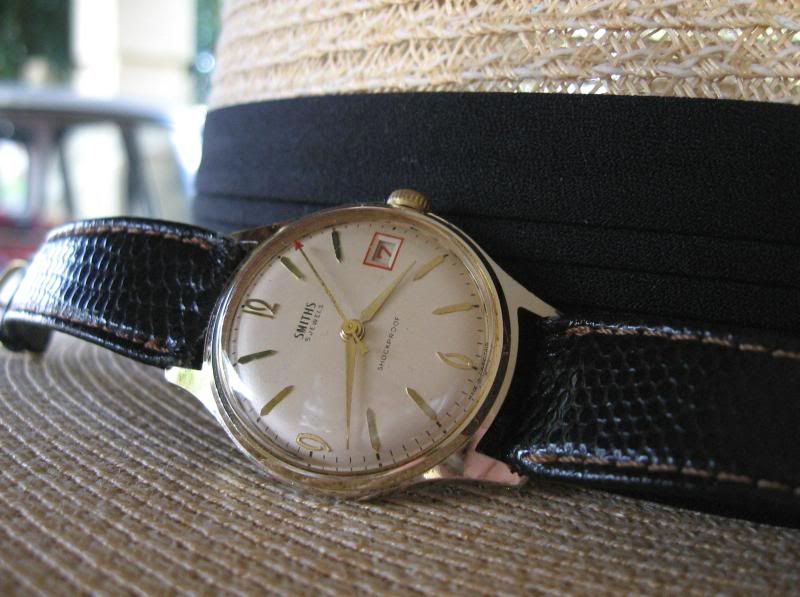 Some may consider the second hand and date to be a bit flashy, and connoisseurs may be offended by the cheapness of it (only 5 jewels!); but for most people, I think the conservative vintage style marks it as formal compared to the watches found on most wrists.
As for the cost of such a watch; I reckon so long as it is tasteful, it does not need to cost a lot. There are various tints of titanium nitride plate that look just as good as rolled gold. And since most of us attend formal events relatively rarely, it makes more sense that a dress watch be inexpensive, so you can spend more money on the watch that is going to be subject to the most wear.
Hand-winding is also best for formal as you're not wasting batteries on a watch that spends most of its life in a box. Don't you hate dressing for an event only to find that your watch is dead?