On Bleury street.
That was before THX and the renovations I would go there and spend the afternoon for 1,25 then 1,50 then 2$ You'd get 3 movies bud Spenser / t. Hill, claudia cardinale (you get the style) and it is one of my best memories of thiose days.
And nope, was raised here Was imported at the age of two but went back every summers for many years
As for the Snowdon Theater
From the WEB
Ad for opening night 1937
An attractive neighborhood theatre for about forty-five years. The Snowdon Theatre was opened in February 1937 and had an interior decorated by interior designer Emmanuel Biffra.
In 1950 the entrance facade was modified and a new marquee was added. It closed in 1982.
Then in 89 (what a shame...)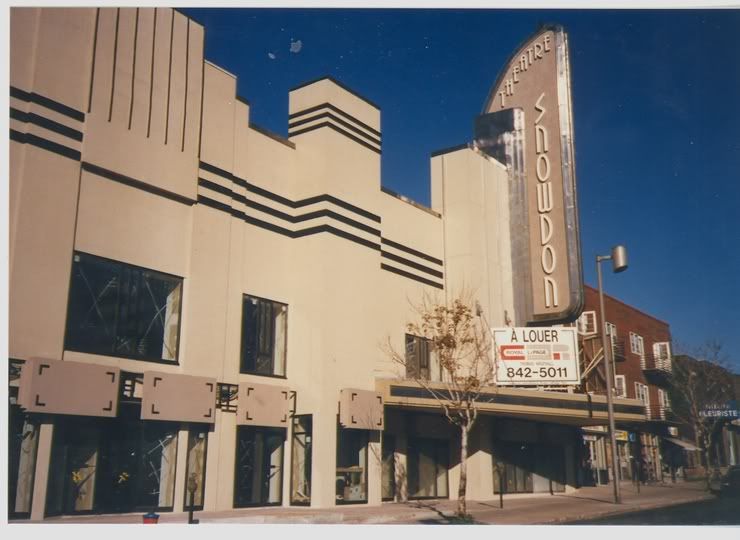 And some real beauty for amateurs of art deco
http://www.flickr.com/photos/73416633@N00/2169297344/
http://www.flickr.com/photos/73416633@N00/2169299534/in/photostream/
http://www.flickr.com/photos/73416633@N00/1864199100/
http://www.flickr.com/photos/73416633@N00/1639784685/
And todays vocation... Arrgh
http://www.flexart.ca/index.html
*Never a waste of time to look at a watch*