a "Phone Dial" watch. Yours is the Electric version, which is a hybrid...part electrical....part mechanical. It uses a battery to provide the drive, instead of a mainspring. However, it is not a quartz watch as it has a balance wheel assembly like a mechanical wind-up watch.
They are not considered rare (just hard to find), but any Timex collector has at least one model in their collection. I have a mechanical wind-up model with black dial and gold case.
Here's is pic of mine: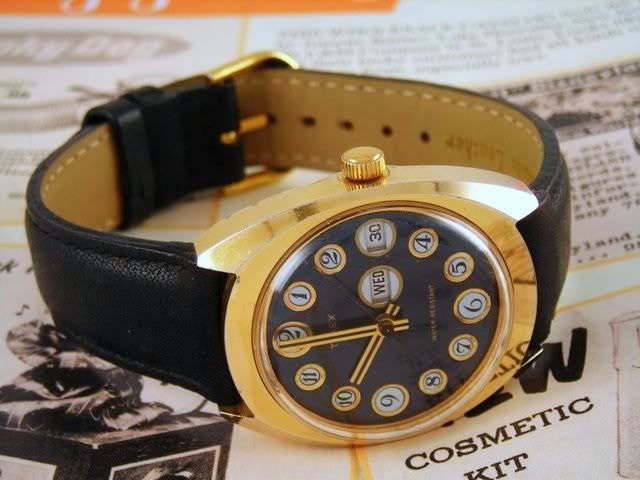 Get it up and running, put on a strap and ENJOY!