8L35-0010 on a reproduction waffle strap. I don't really notice the slight gap between the strap and the case lugs.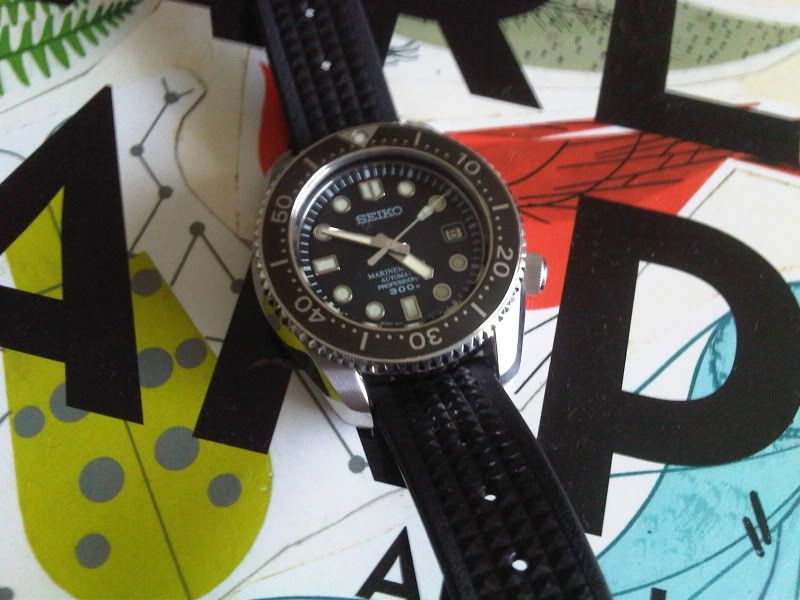 Sorry about the lousy photo.
I've found that aftermarket spring bars meant for Rolex Submariners with drilled lugs work well with this setup. The center section fits nicely within the strap, and the ends fit the holes in the case perfectly (the ends are the same diameter as the ends of the Seiko "fat" spring bars). The "fat" Seiko bars have to be forced into the strap. I don't like that for two reasons: 1.) I'd rather the strap rotate about the spring bar rather than the strap/spring bar assembly rotate within the lug holes 2.) I don't like stressing the strap by forcing the bar in. As an added bonus, the "Rolex" spring bars extend further into the holes than the Seiko "fat" bars do. Win!
Myles