But it seems to happen at the same time each day..
Maybe there are more people living in or near to my timezone.. For instance, there are a lot of people in China.. If they all logged onto the watch forums at the same time it might cause such a problem..
I guess AWF isn't popular enough..
http://anzacsorientwatchspot.blogspot.com/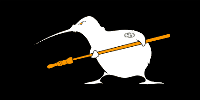 Tony Lewis
New Zealand