I think a darker Chocolate brown in a Croc grain leather would really compliment and highlight the light dial. A tan strap would give it a "blah" look. I recently had to change the strap one of my aviator watches, which has a medium chocolate dial. The original strap was almost the same shade of brown as the dial and didn't look good to me. So I swapped out a darker strap.
Here is the original strap:



And here is the darker strap: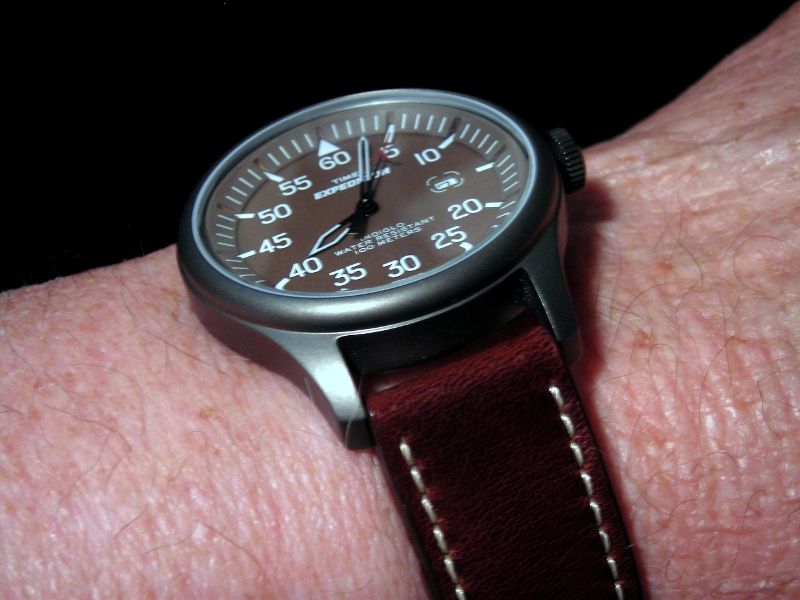 The original strap was a suede finish medium brown leather strap. The second one is darker leather with a semi-shine finish.

Just MHO! Thanks for asking.