but here are my Wednesday watches...
As usual, I woke up wearing the Poljot Signal 131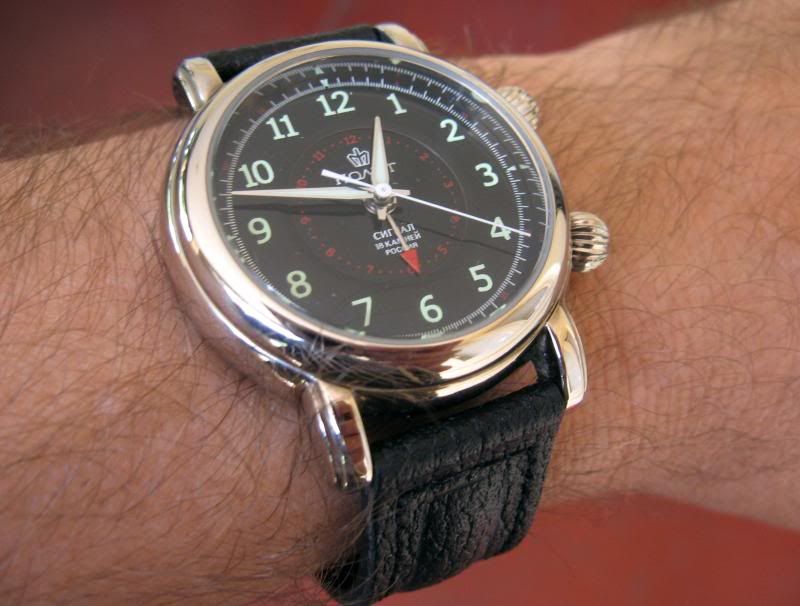 A great little watch; accurate, hard-wearing, easy to read in any light, with a decent alarm buzz.  
And with the supply of Poljot 2612.1 movements drying up (production stopped several years ago) we're unlikely to ever see another affordable mechanical wrist alarm.  Unless Sea-Gull iron out the bugs onthe ST28 and re-release it.  Once they're finished work on the microrotor, orbital tourbillon, music-box watch, next generation of minute repeaters and various other minor projects.  Hmm...  We might be waiting a while.
For most of Wednesday, I wore my Beijing SZB-1C Shuangling 40 jewel automatic.  The smoothest-winding Tongji automatic of all time.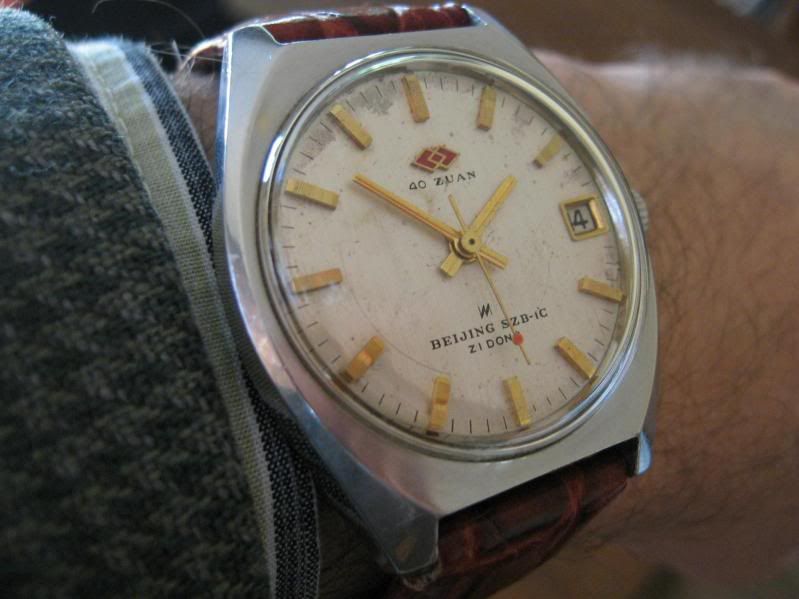 And then for a few hours in the evening I wore my new Citizen 7.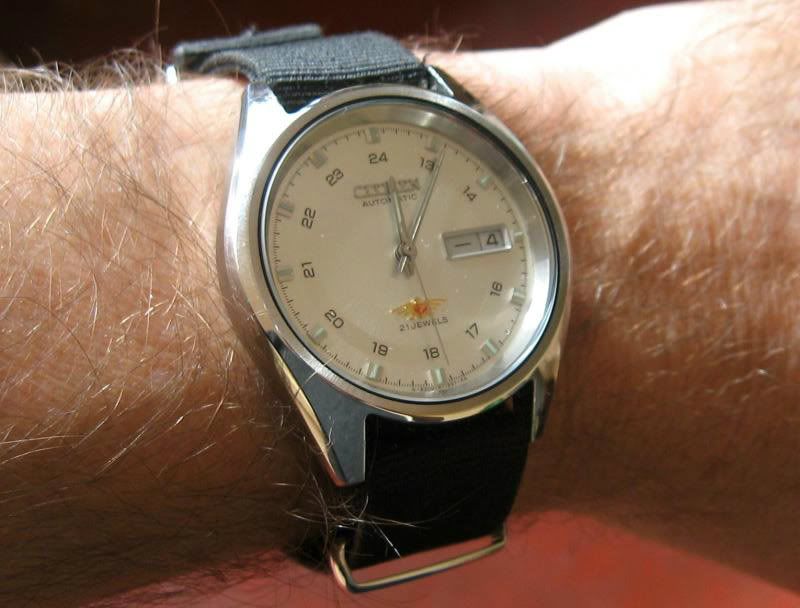 Incidentally, I wore that one to bed one night last week and discovered that the tiny amount of high quality lume actually stays lit all night!
Today I'm wearing the WuS CMWF 2011 Project Moonphase
Pretty, eh?