If you work on many watches at all, you soon realize that the biggest enemy of any vintage watch is not age, or wear and tear, or even shocks.....but previous "watchmakers." It is sometimes a shame to see a very nice movement butchered to death by someone who seemed to be using ice picks instead of a pair of tweezers.
Here's an example - this is the dial/hands from a Rolex Royalite I'm working on now. The relume job on the hands is simply fugly, and whoever painted the seconds hand seems to be suffering from some neurological condition (or they gave it to their 4 year old to paint). I've sent the hands out for reluming (along with the dial) and I stripped and repainted the second hand and now it looks pretty good.
Before: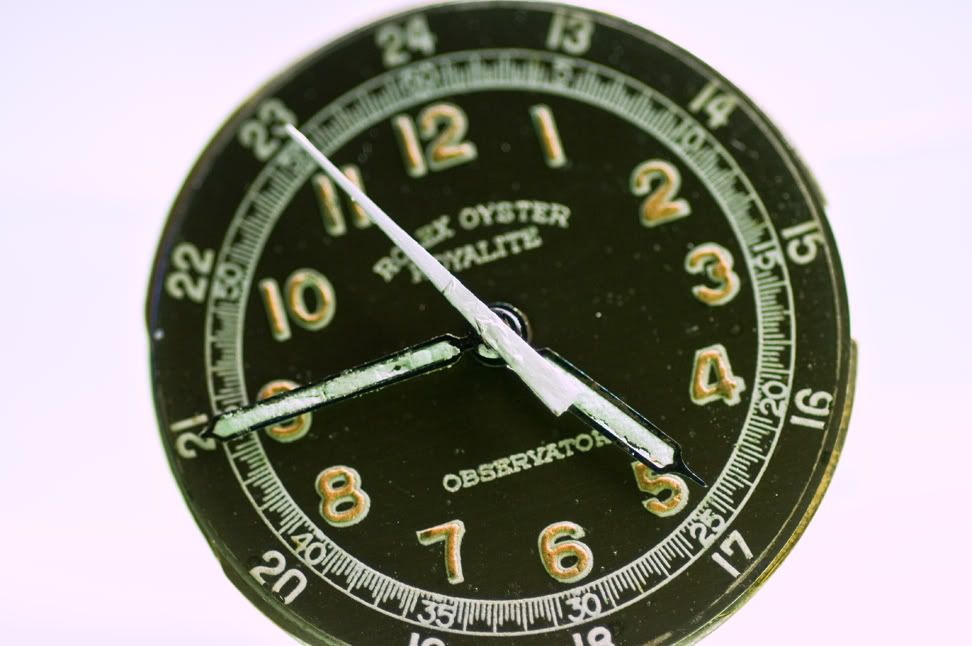 After:
Here is the underside of the balance of the same watch. You may have heard the phrase "death by a thousand cuts" but in this case it's death by a thousand posing attempts. It's normal to see a few holes from someone poising the balance after replacing a staff, but this is ridiculous. They removed so much weight from the balance that the watch was running hundreds of seconds fast per day, even with the regulator adjusted as slow as it would go. I was able to get it within a minute or so per day by adjusting the mean time screws, but I could only turn them out so much before they would hit the movement plates around the balance.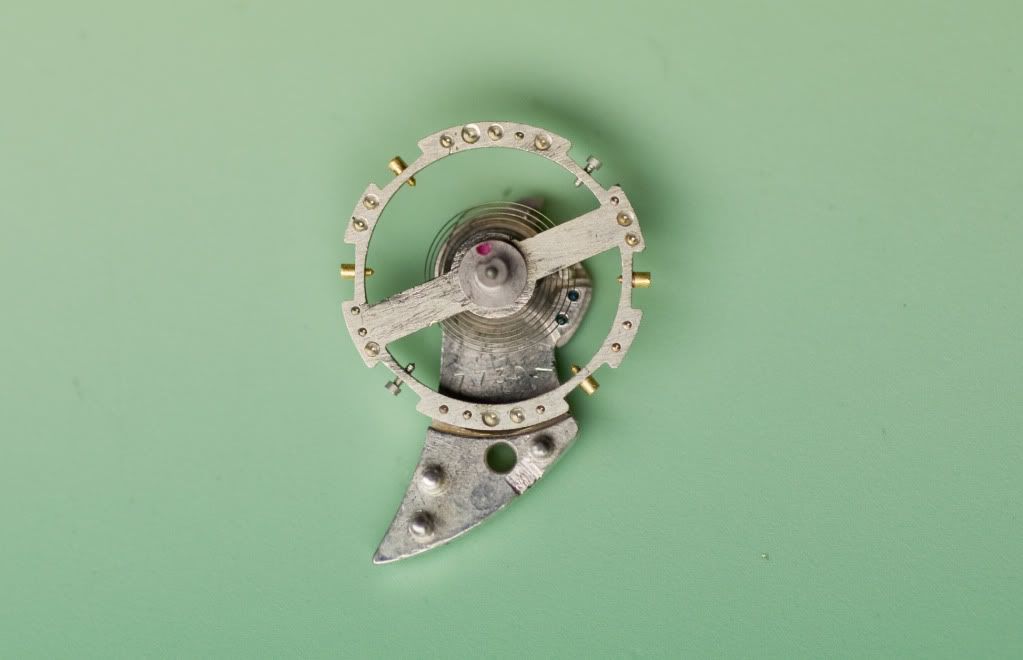 Parts for this movement are about a scarce as they come, so until I can locate a new balance (which might take years) it's as good as it's going to get.
Back to your watch - the rest of your movement doesn't actually look too bad, so hopefully once you find the hour hand, you can get it back running.
Sorry I had to chuckle when I read that you lost the hand in your keyboard. My advice is not repair watches near your computer.
Good luck with it.
Cheers, Al