Maybe it was only worth the amount paid which i seem to have lost out to by a measly £2uk.It sold for £62 and the guys description could not have been any worse for such an iconic watch.It was battered and looked like it had been in all of Arnies movies yet it was salvageable.It was working but the digital was sporadic and only working intermitently.
Either way his description was......wait for it......
Seiko Hybrid Diver...........
Was it worth my £2 loss i ask.
It was actually in about the same condition as the one i bought last year for £40.
Sellers pic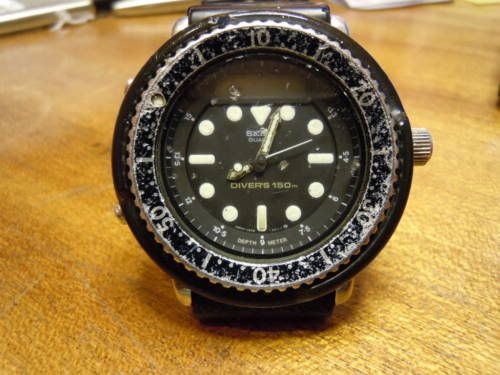 Sellers pic
Mine when i bought it..
[IMG]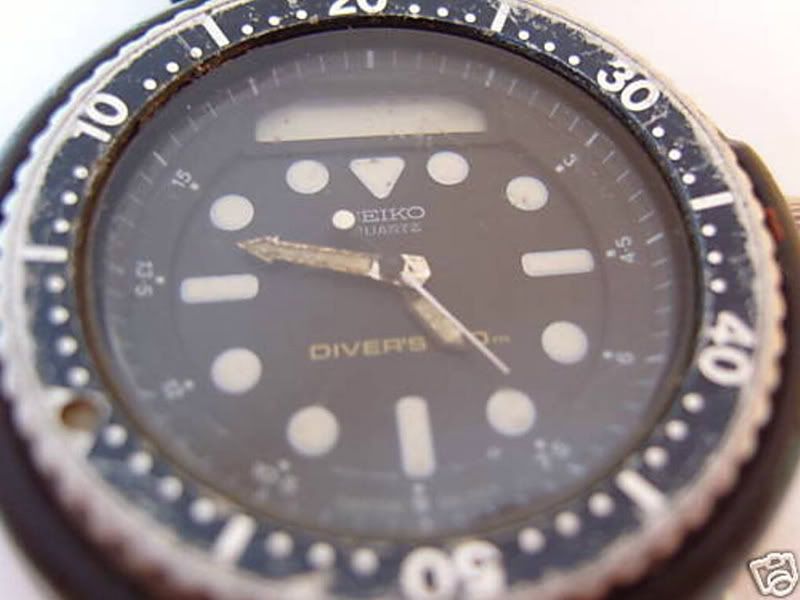 [/IMG]
After full refurb from a good friend in the UK.(SO THEY CAN BE RESTORED)
[IMG]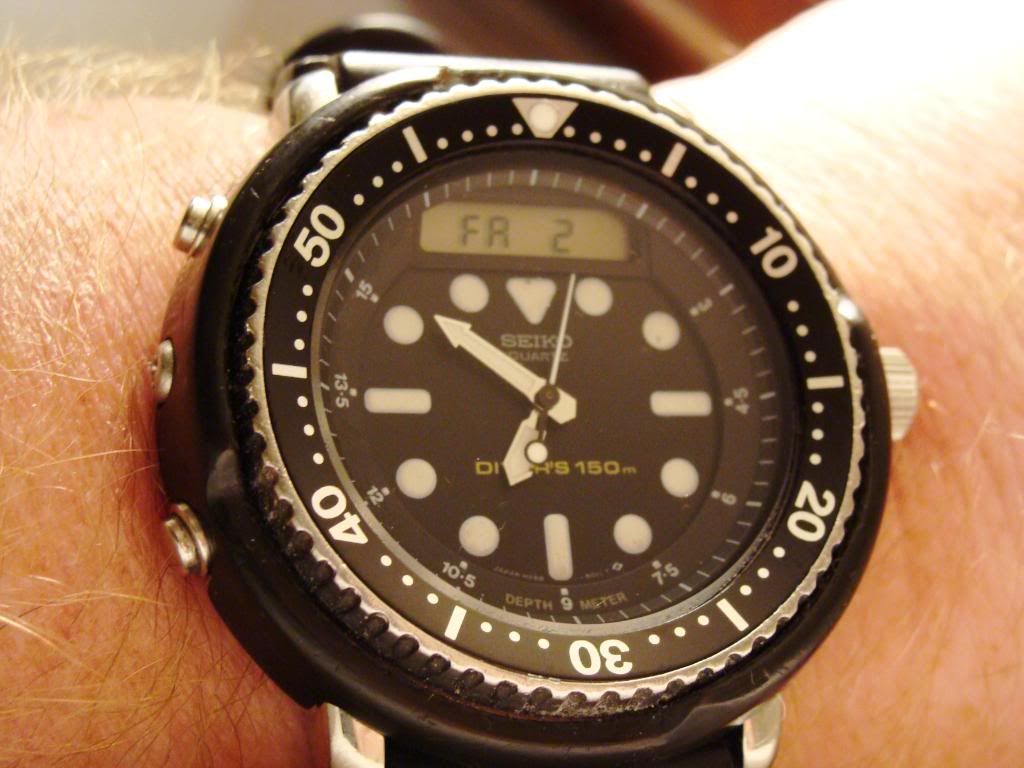 [/IMG]
Plus the fantastic letter that came with my arnie after refurb.
[IMG]
[/IMG]
Plus parts he used and final price.....Check that out for cheap work??
[IMG]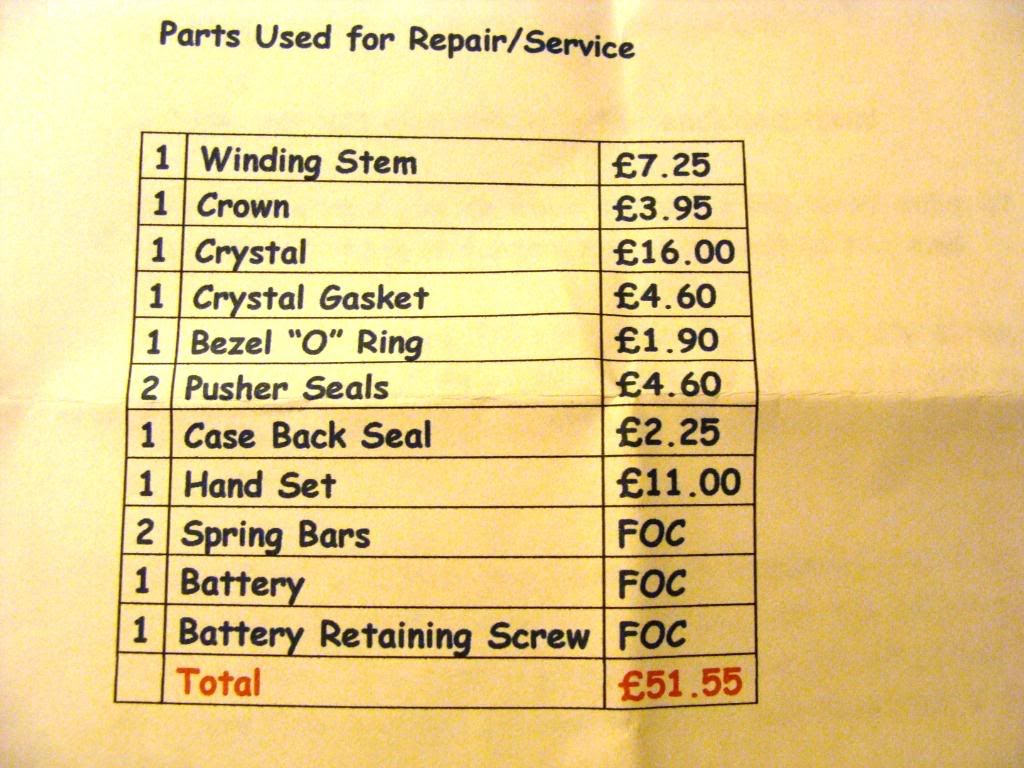 [/IMG]
Theneilo uk