Yes Windows 7 is a HUGE improvement over all prior versions of windows. Yes Windows has more software written for it than just about any other desktop platform (this is especially true of games). however, for the uses the overwhelming majority of users give their computers, windows is severely bloated and annoyingly insecure. heck most users lack the knowledge necessary to simply turn off and/or remove much of the bloat that slows their systems down - forget about keeping it clean. So IE9 is optimized for Windows 7. It's a good browser, but Others are still better and more secure (basically the two big webkit based browsers chrome and safari). Unlike ie, those come with more features (especially chrome which has a LOT more features).
as an OS Windows is not only plagued by security issues, but it is also nearly impossible to repair if you bugger it up. Installations and updates in windows take forever and are intrussive. In these regards, MacOS and especially linux take Windows lunch every single time.
What microsoft as in spades that the others lack (not in ability but in real world application) is cross platform compatibility. By this I mean that windows is so widespread, that your average user can pretty much expect to find a windows computer anywhere they go and be able to use or install software that he needs to it without too much drama. Linux is easy in the software department, but you have to load from linux sources (which means that major commercial software titles are probably not avaialble for it - though excellent open source equivalents usually are). mac OS on the other hand is probably more limited software wise than the other two.
_______________________________________________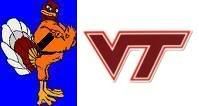 GO HOKIES