It was Soviet and Russian watches that got me into this hobby.  these are the ones I've been wearing this week:
Raketa 1980-2000 calendar; set to 1984 this year.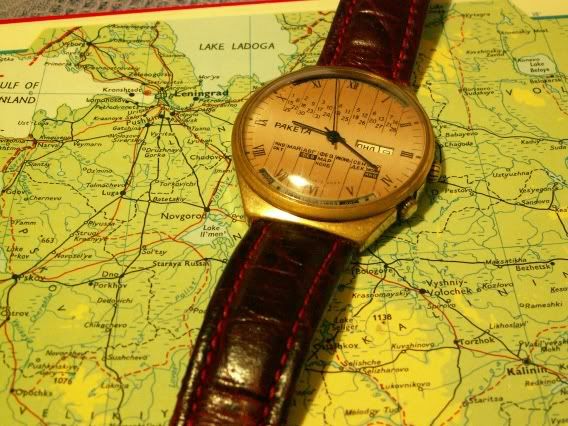 Late 1980s Vostok Antimagnetic; sadly no longer my swimming watch due to stripped thread on the caseback ring.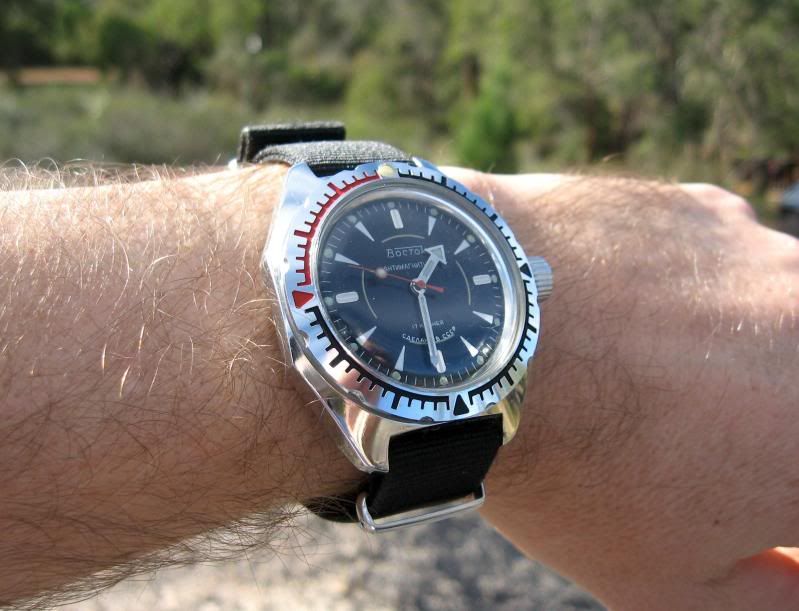 1961/62 Poljot 'Spotivnie'; UK market version, but mechanically identical to the watch worn by Gagarin.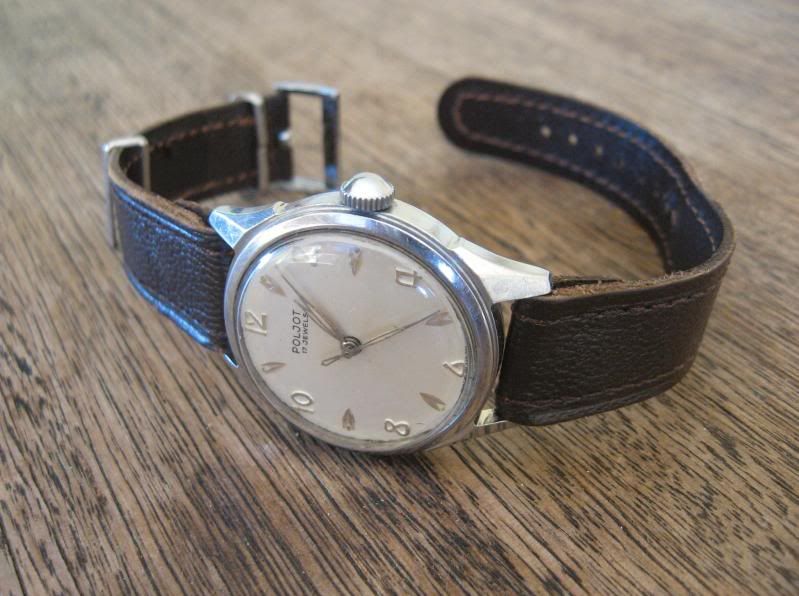 Poljot Signal; cleanskin trade sample probably assembled by Winsky Int. in 1999.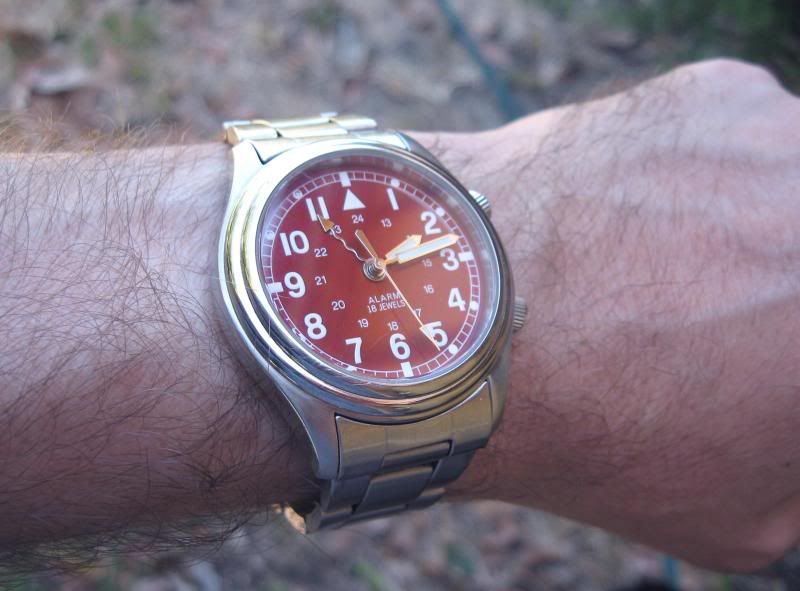 1980s Slava 'TV'; 27 jewel automatic with dual mainsprings.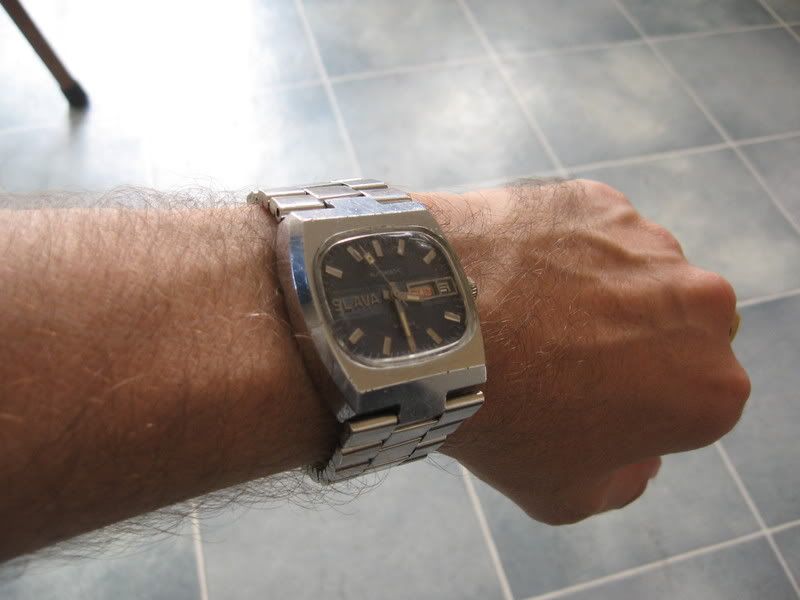 1954 Zvezda; made in Uglich, based on T18 design licensed from Lip, France.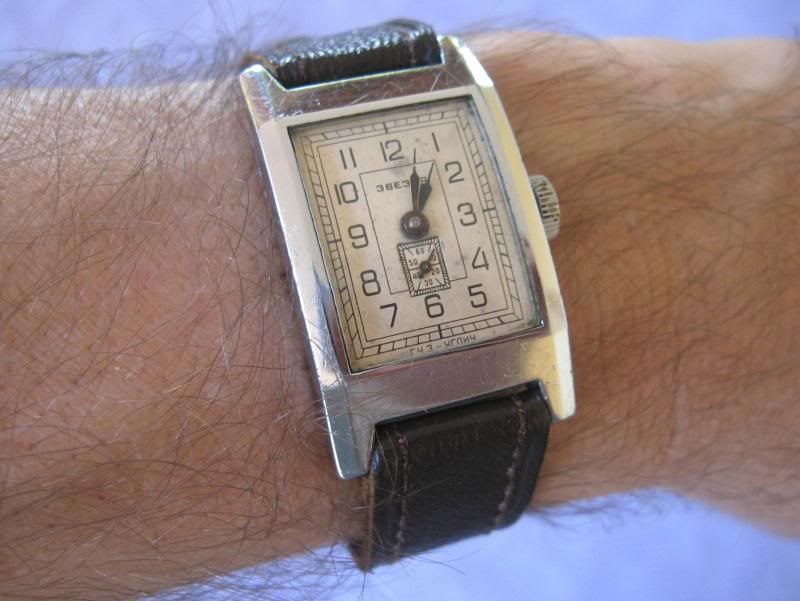 As usual I've been wearing my black dial Poljot Signal model 131 to bed each night.  After all these years I still don't have a decent photo.
And I took my 1961 Vympel to a local watchmaker for a service.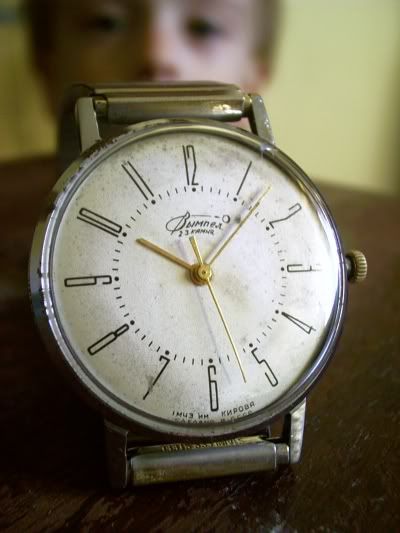 Better photos will be posted when I get it back.