Well I finally got a bit of time to sit down and build on my model that I want to do for the GB. Actually I want to try and do 2. Both will be part of my Lineage build of all of the aircraft the Jolly Rogers flew. The first up will be the ESCI offering of the FJ-2/3 Fury. Yes I know it is closer to a FJ-2 or actually a F-86K but it is a plane that VF-61 only useda short period of time (less than a year) before they went back to the -8 Cougar. So this build is just a good ole fun build to try and fill that gap in my lineage build project without spending $130.00 on the Collectaire kit. And besides I wanted to pollute the GB with a boring ole jet!!!! LOL!!! So sue me.
Well this is what I started with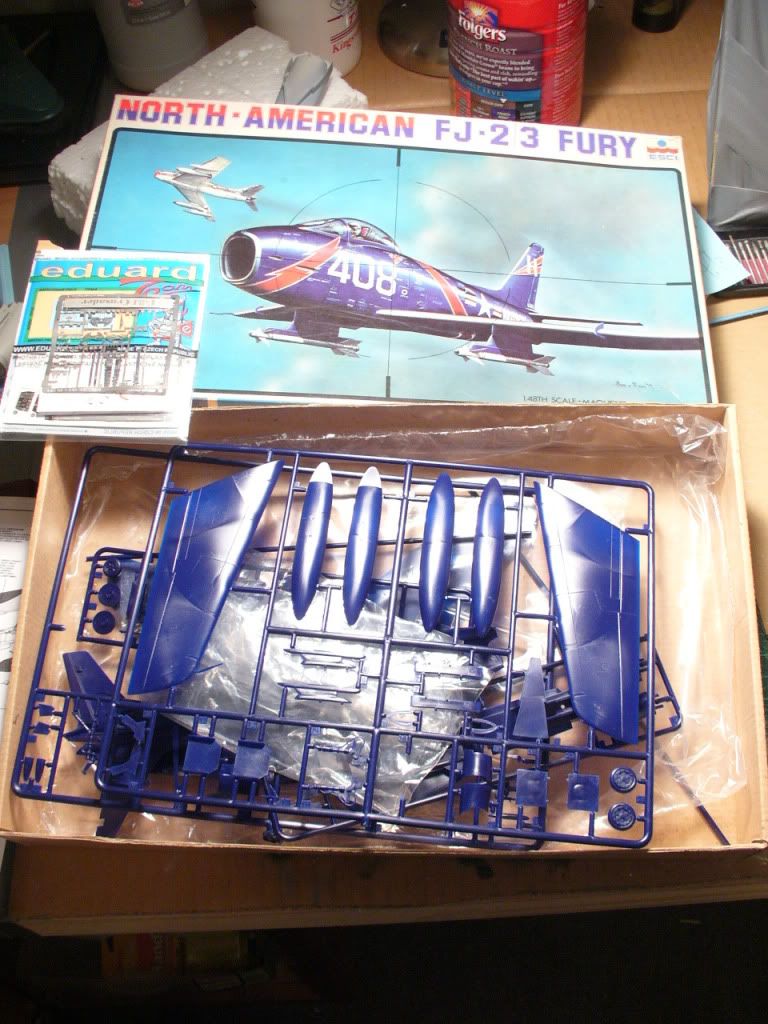 The cockpit offering was really bad. The tub was about 10 feet deep. The side consoles would have been above the pilot's shoulders, the side detail was just a lame decal, and the bang seat looked more like a chair. So I found a -4 Fury resin seat.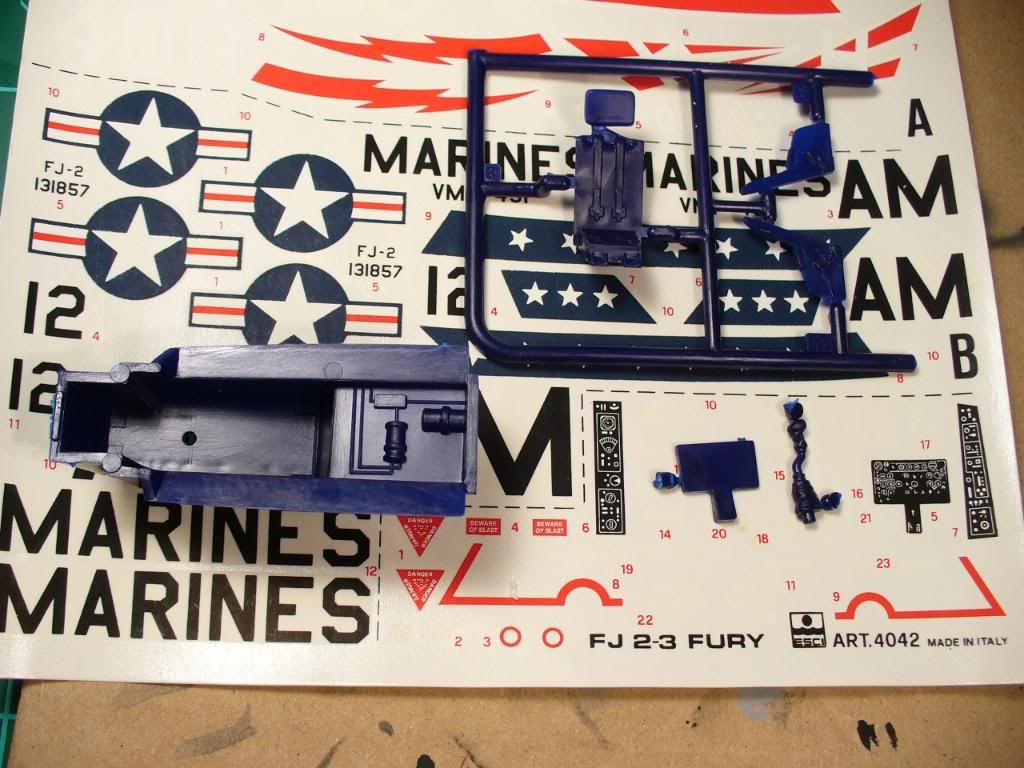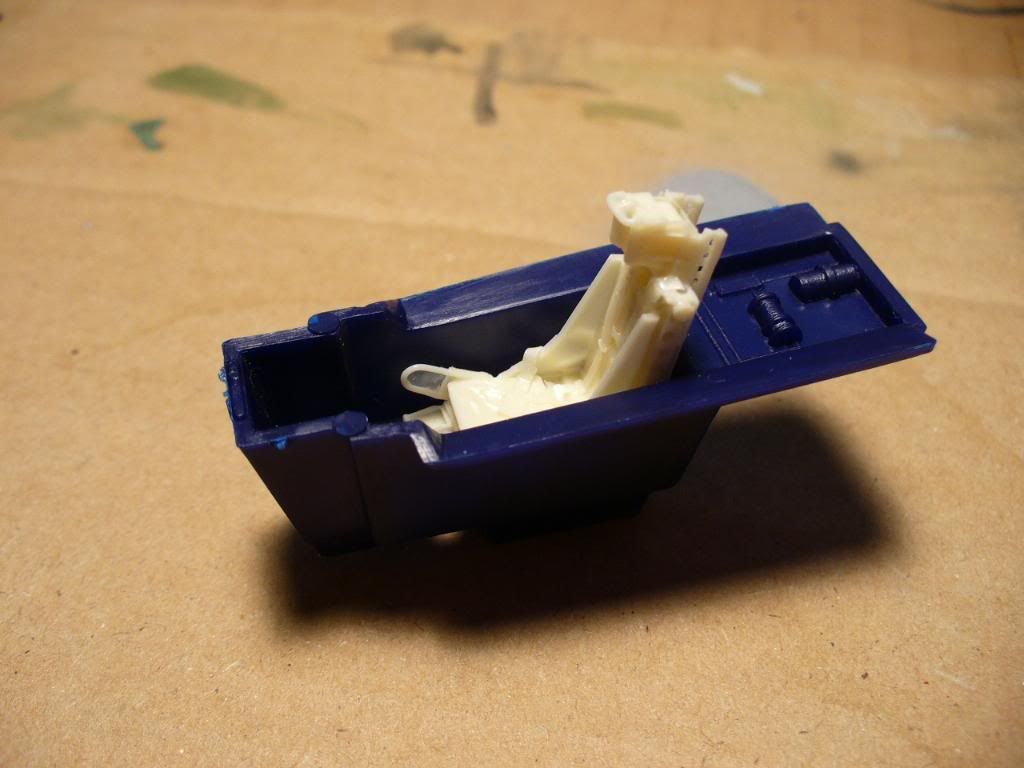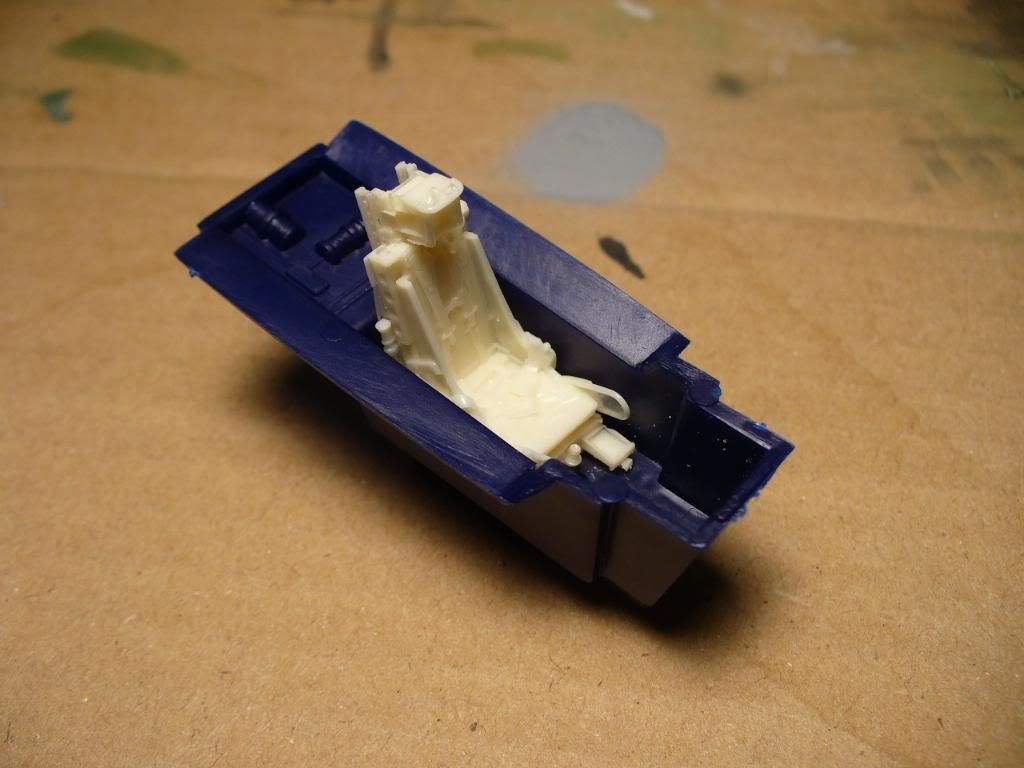 So in order to make it look somewhat better I found a -4 Fury seat for starters. It is not the correct seat but looks a lot better than the kit chair offering. I also cut the pit sidewalls and lowered them and raised the back decking that is behind the pit a little.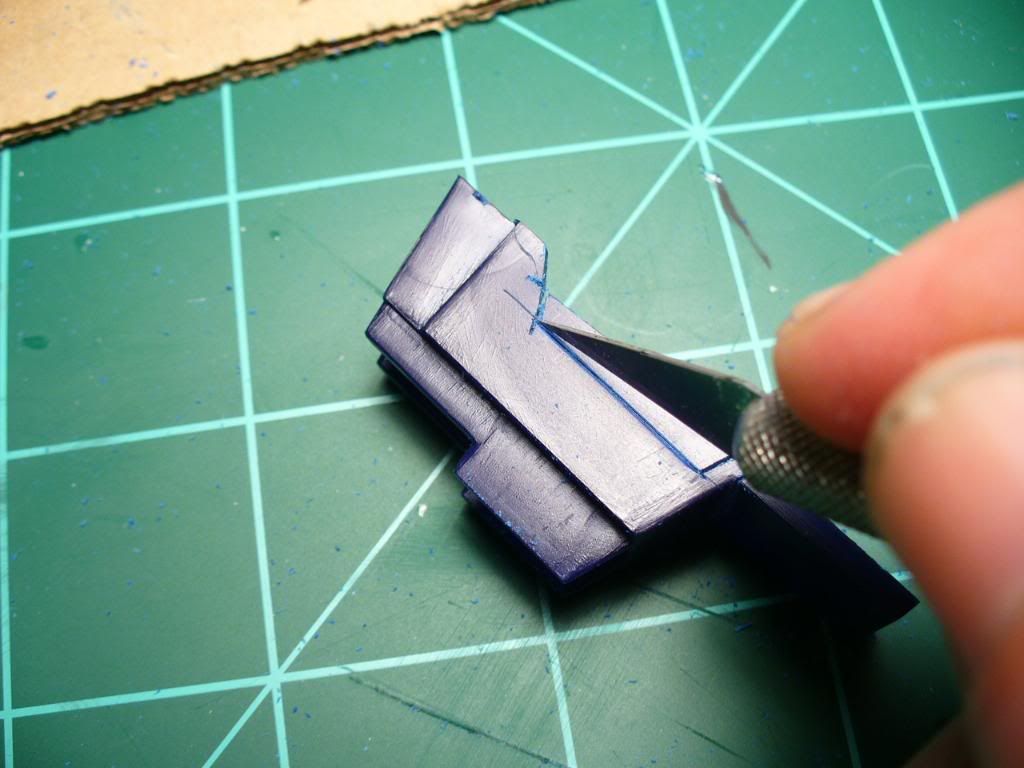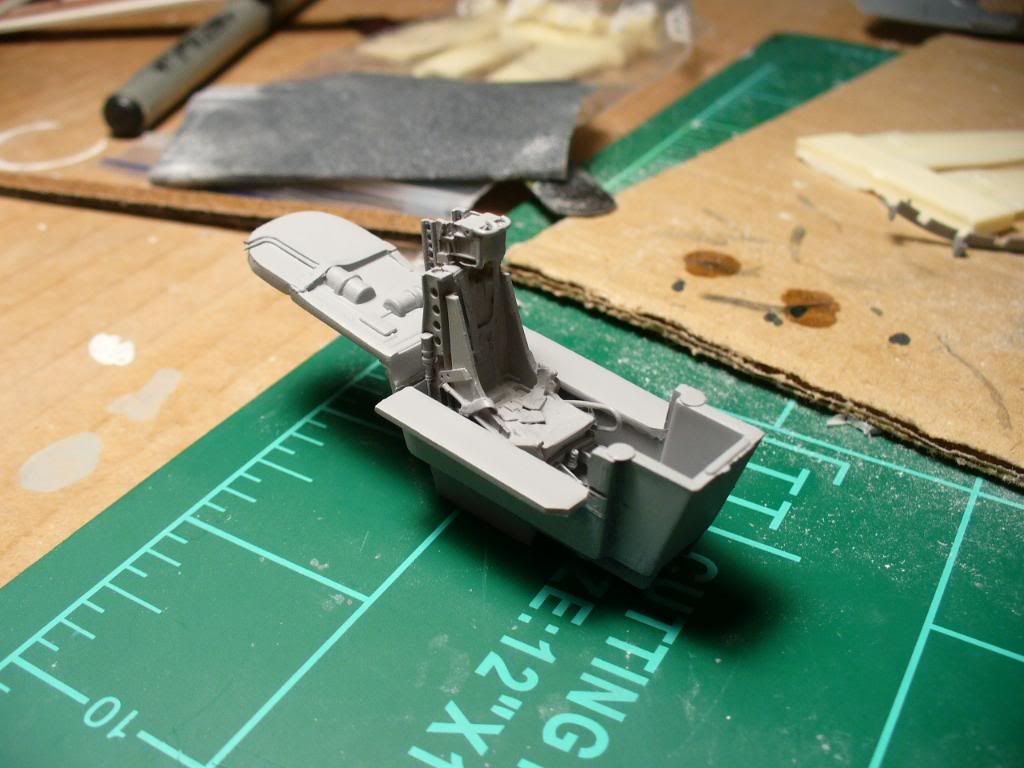 Well this looked much better but I was not happy with the rear deck So I cut it all again and raised it higher and extended it more to the rear to cover the entir area of the rear like it should. I then used a IP from an Eduard PE Sabre set. I found some side consoles in my PE spares box from a Crusader set and cut them to make some side detail, and scratched a throttle. Not accurate im sure, but looks pretty good to the eye as opposed to what the kit offered. WOW!!! This is fun!!!!!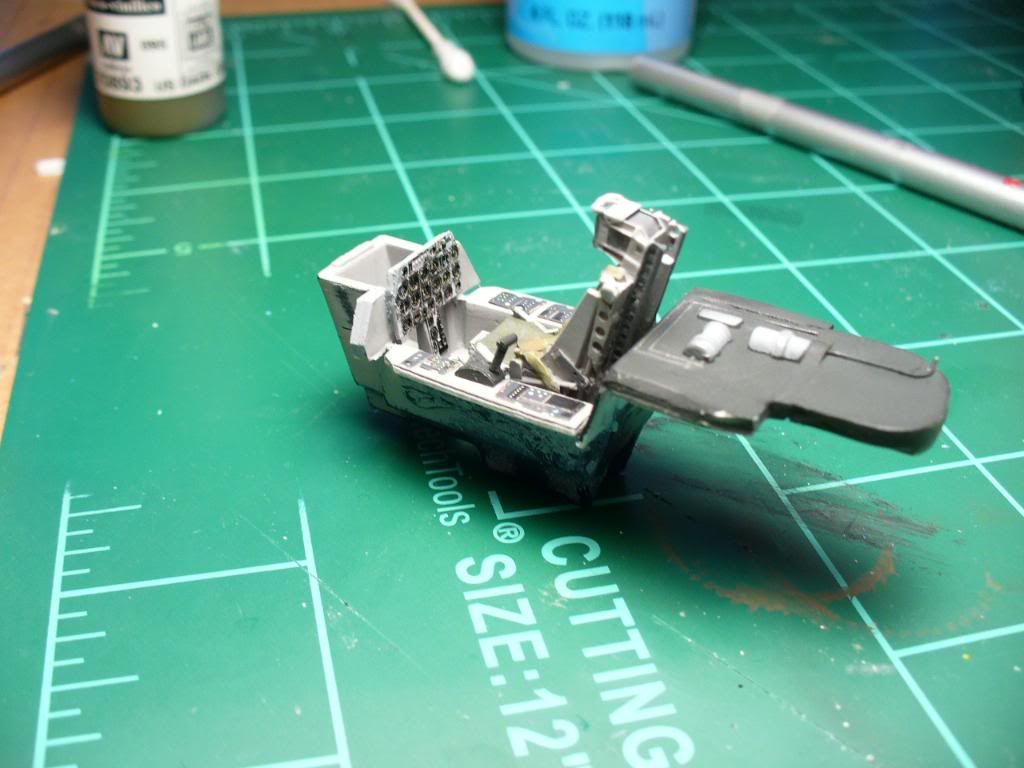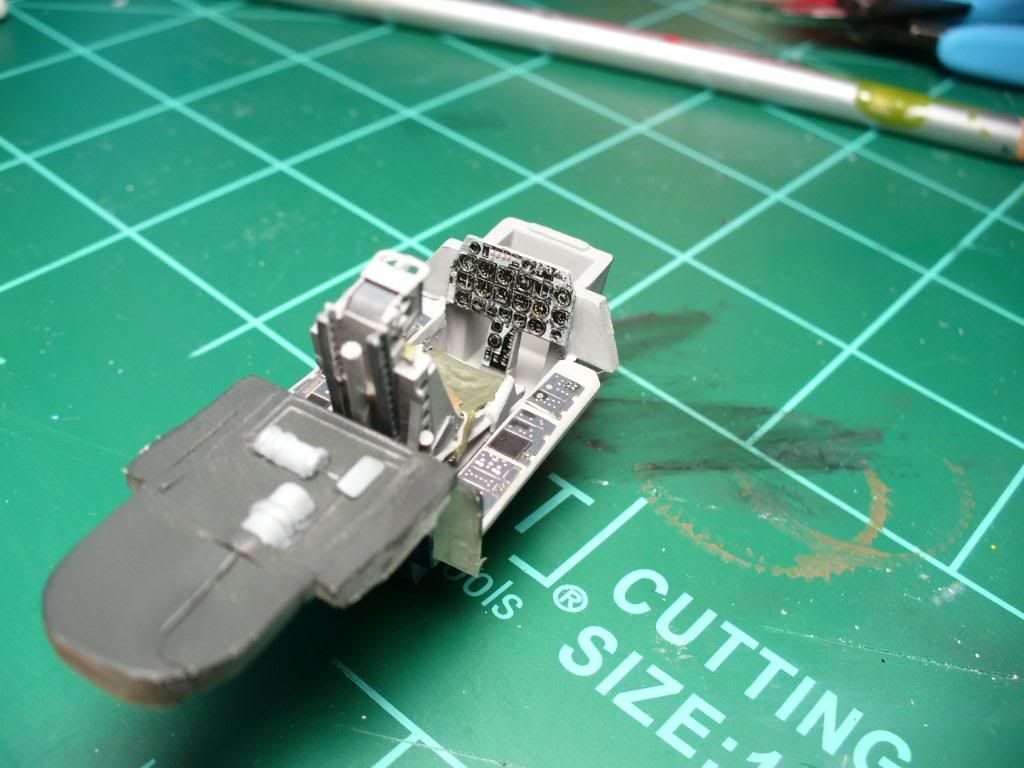 Like I said not accurate, but looked pretty good once closed up in the fuselage. I am going to close the canopy on this on, so it should look ok.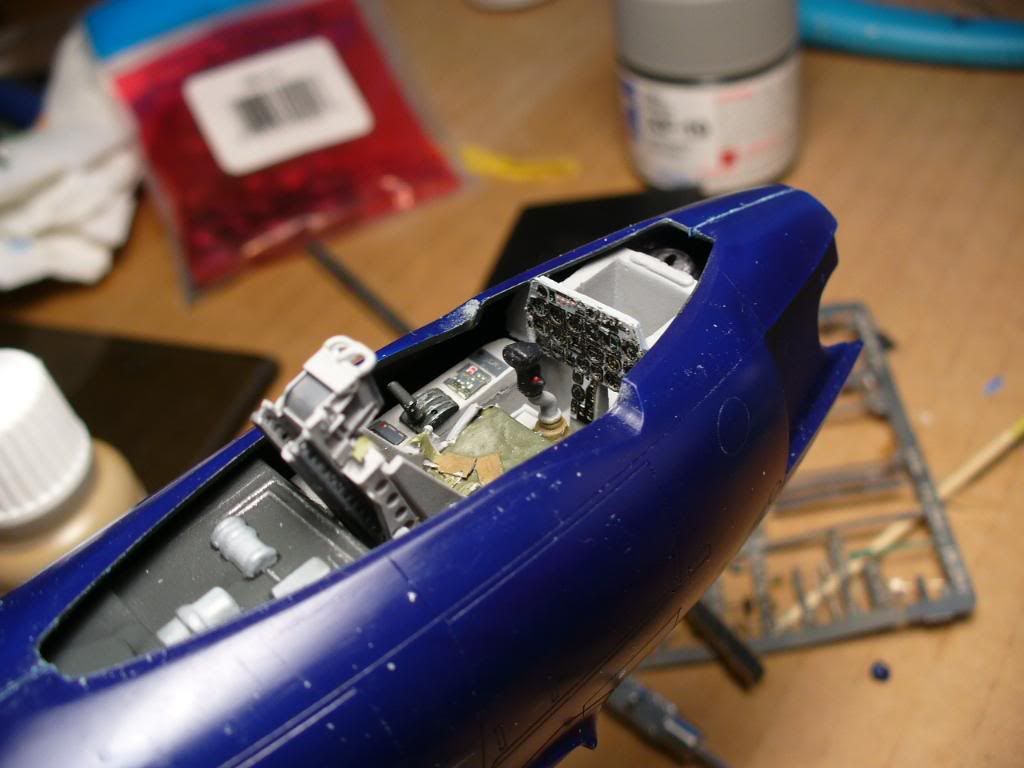 This is an old kit, but I must say the surface detail is very fine and recessed, and very nice. The fit of all of the parts was also very nice and precise. Hasegawa could take a lesson from them on the fit of the speed brakes for their A-4. They were shaped and molded perfect So I can close them like they are supposed to be when they are on the ground. The wings went together good, however there was a gap at the fuselage. So I added a little bit of plastic strip, with a swipe of Mr Surfacer 500 and WALAAAA no more gappage!! FUN STUFF!!!!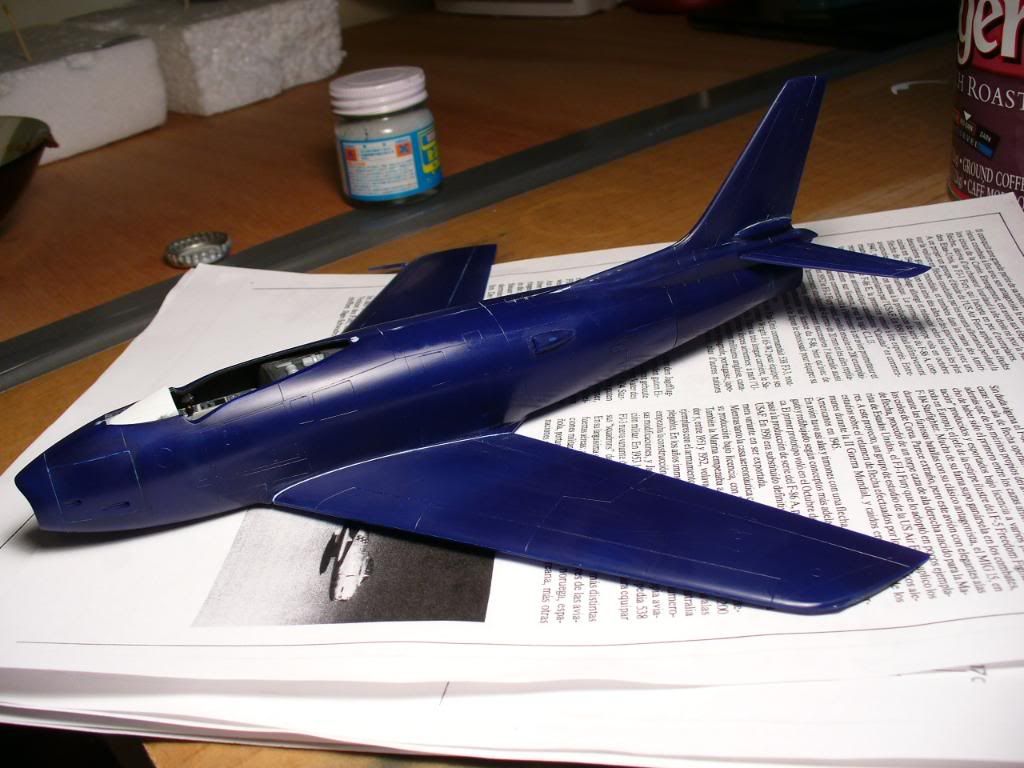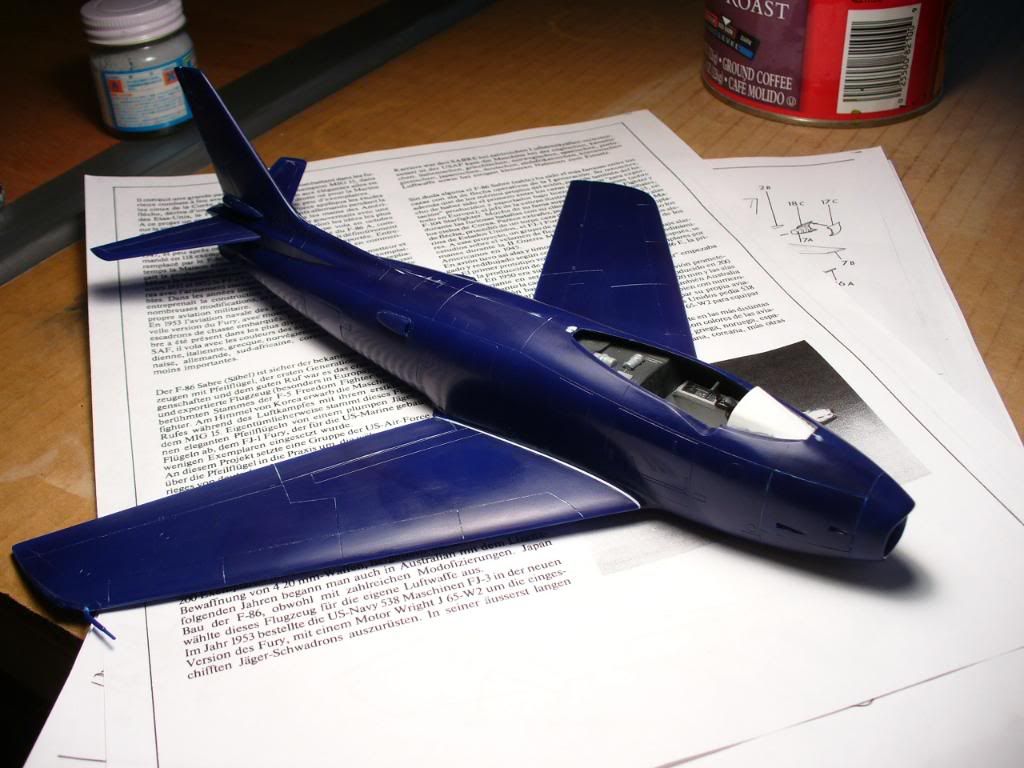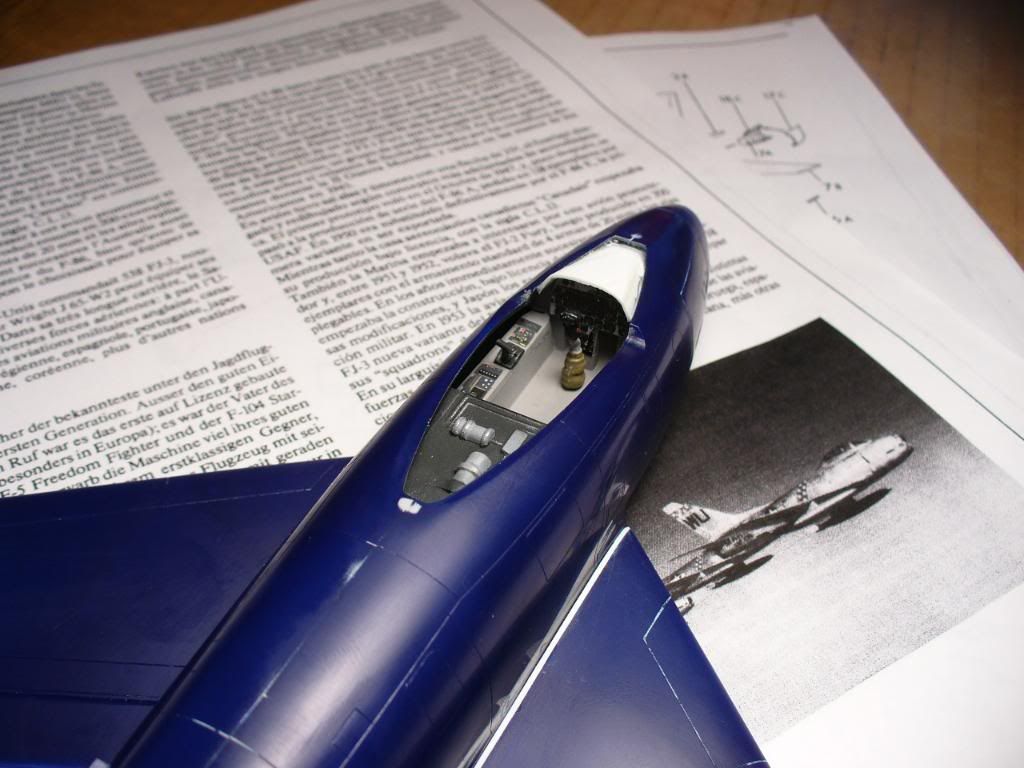 So thats where I am at. Hopefully I will get some primer on it this weekend and maybe some paint. I have no decals for this one so I will probably have to paint all of the markings and insignias. If the stencils from the kit decal sheet look ok I will use them. I have to go out and play Navy all next week out on the Carrier Carl Vinson for our student's Carrier Quals and will not have any time to build for a bit. So I will see ya all back here in a couple of weeks for the next update. Really nice stuff so far fellas. There are some nice builds and conversions going on in the GB and they all look great!!!
Brandon