After a ton of filling, sanding and filling I put a coat of Tamiya Sea Blue on it. I was going to use Polly Scale, but their Sea Blue looks too light.
Tonight I'll coat it with Future and tomorrow I will decal it.
[IMG]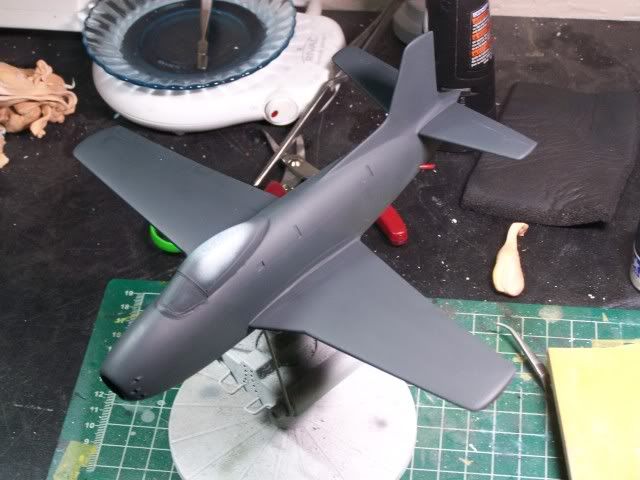 [/IMG]
The fuel dump pipe was replaced with stainless steel tubing, and a few pellets of 00 buckshot were put in the nose gear bay (I forgot to add them inside).
Hope you like it.