Greetings all
It looks like my homeless swallow has found a new home
This new 1/72 Scale Aircraft group build is great - Brett is indeed God !
At the end of the previous group build (Resin Kits - earlier this year) I started my 2nd all resin kit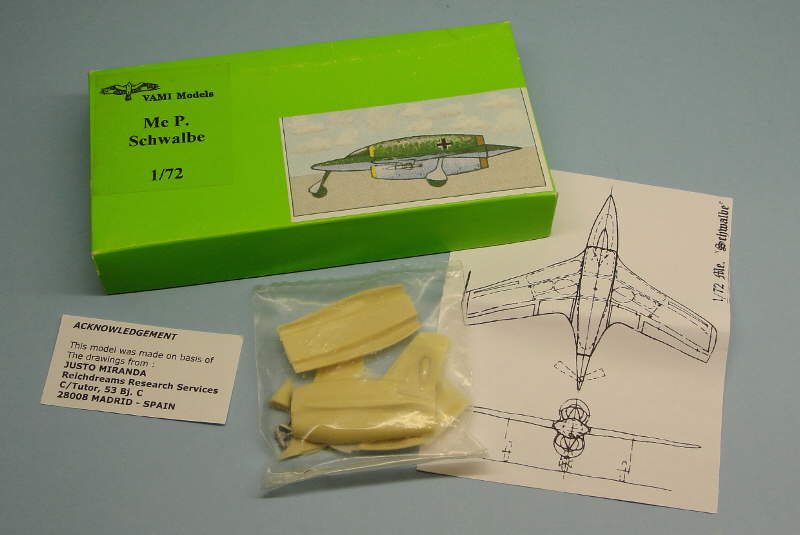 One of the biggest problems with resin kits (at least for me) is the quick drying time of Super Glue
My experiment : I decided to glue little plastic strips on the mating surfaces - so I could use my regular plastic glue to put parts together
Nifty !
But will it work ?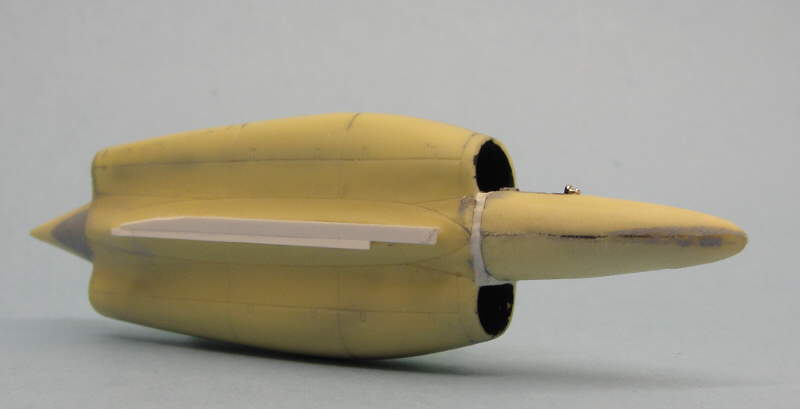 It gave me much more control (and time!) to move the parts around
This is something VERY important when trying to butt join both wings in a symmetrical position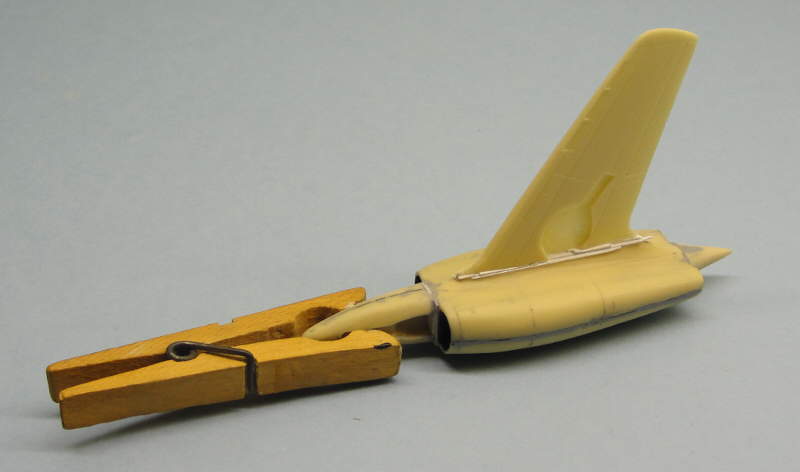 It worked very well - much better then I had imagined
Strong fit too
Of course the wingspan increases a few millimetres, but since this is a Luft 46 who cares ?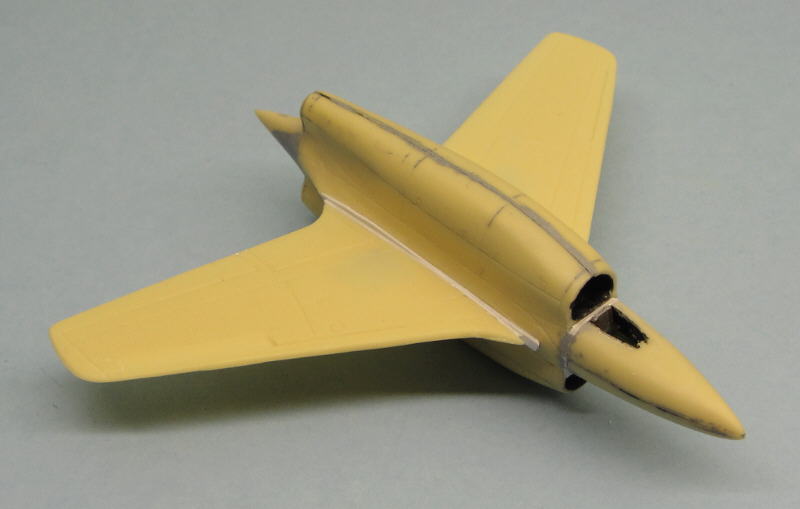 Gluing went perfect - fit was less perfect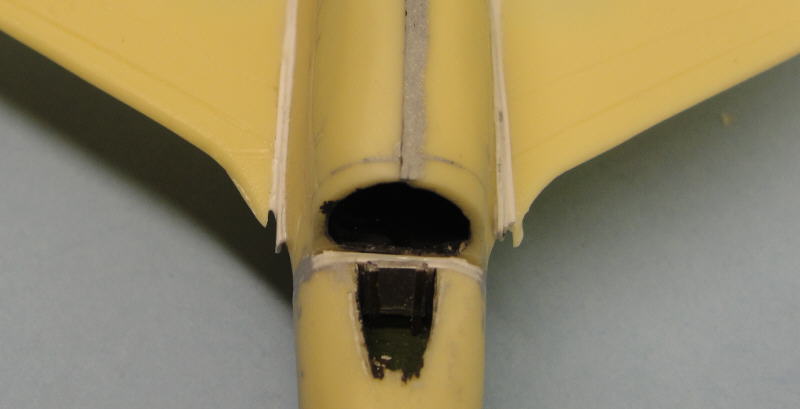 But that's why mankind has invented filler
You can apply Tamiya filler (especially when it is already old and grainy) much better after covering it with Tamiya Lacquer thinner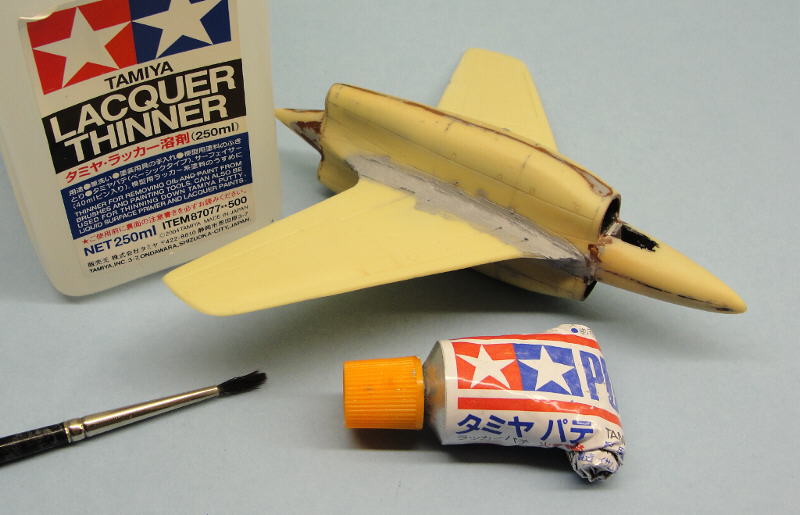 Sanding
No comments - we all know this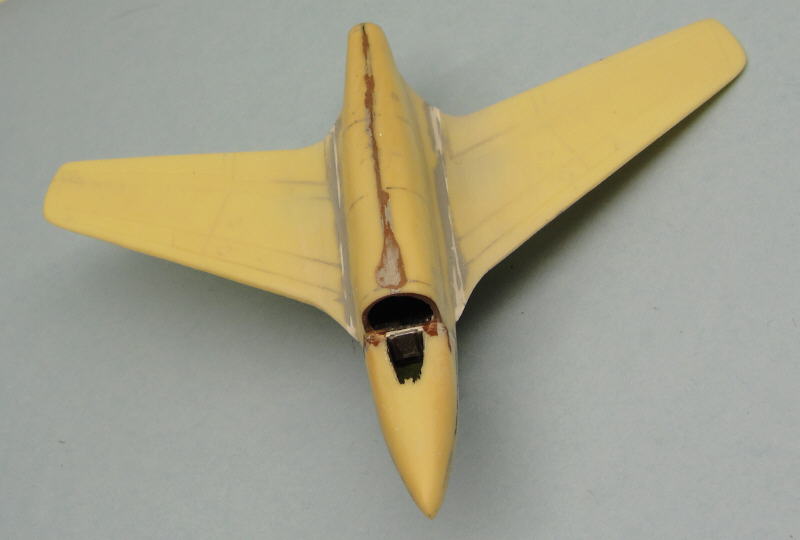 Ah the sweet smell of spray can Mr Surfacer 1200
Love it !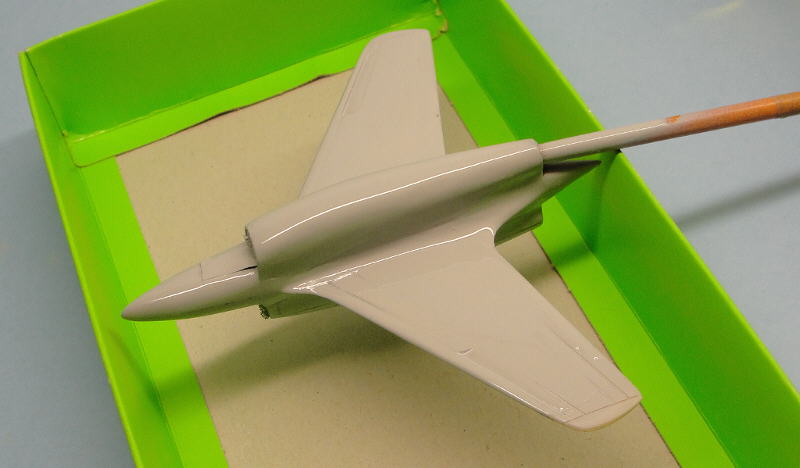 It turned out the exhaust walls were very thin - and even damaged - from too much sanding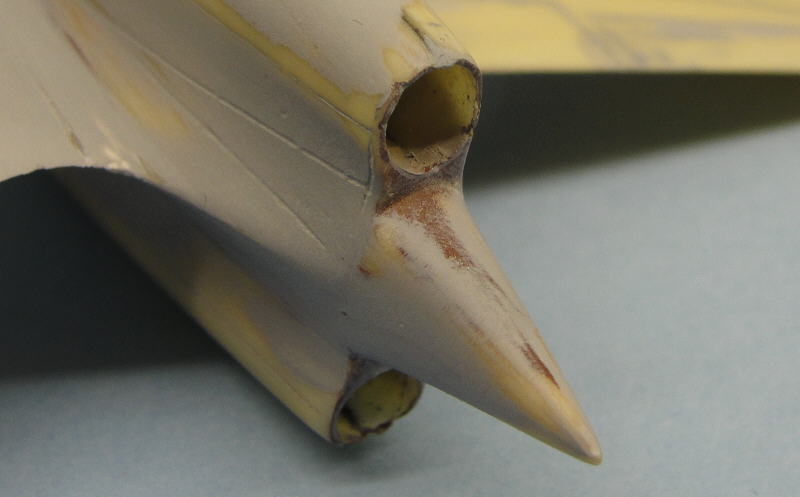 I tried to build them back up with pieces of plastic strips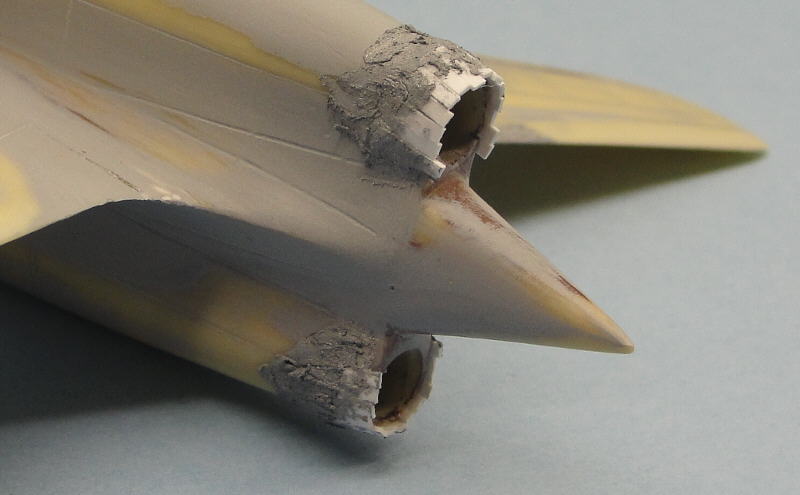 Not entirely a success
Then I discovered aluminium tubes in a model shop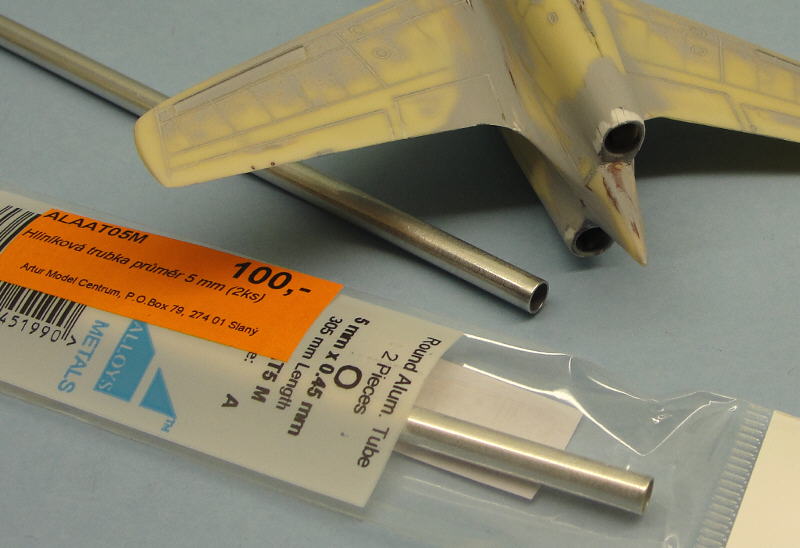 This was perfect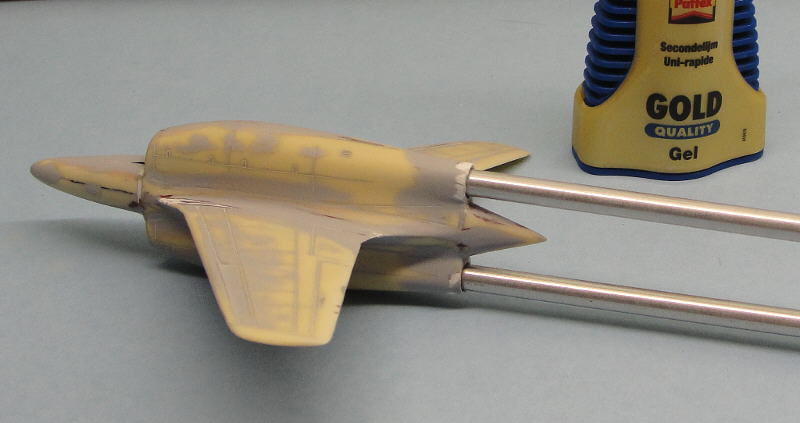 I got to play with heavy tools too
!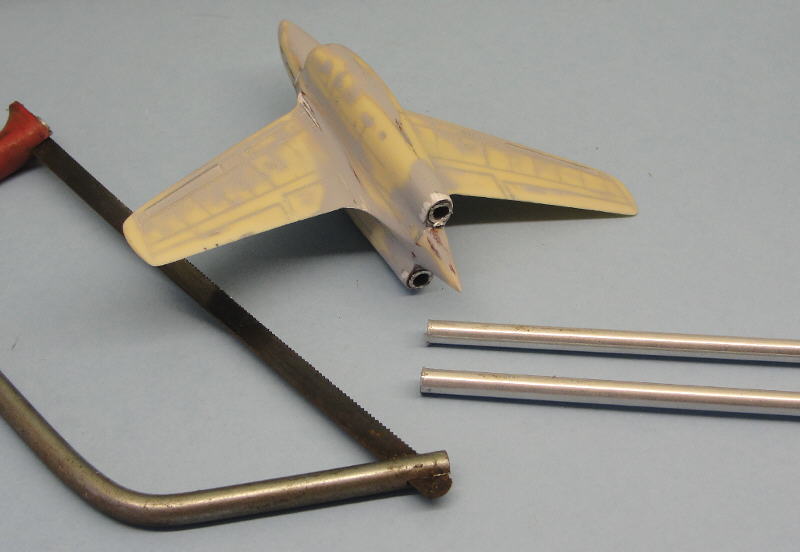 I know this is not the most exciting build in Hyperscale history (probably the most boring)
So - as is tradition - to reward your effort of taking a look at this, I treat you on some pictures of
Beskyd Model Kit Show 2011
, held almost 3 weeks ago (time flies) in
Koprivnice
, a little town almost 400 kms east of Prague, in the Czech Republic
Beam me up Scotty !


Zip

Zap

Zip


Saturday, May 7th, 2011
- 14h35 local time...
After a long 4 hour drive I was greeted by a fully operating T-34 and other military hardware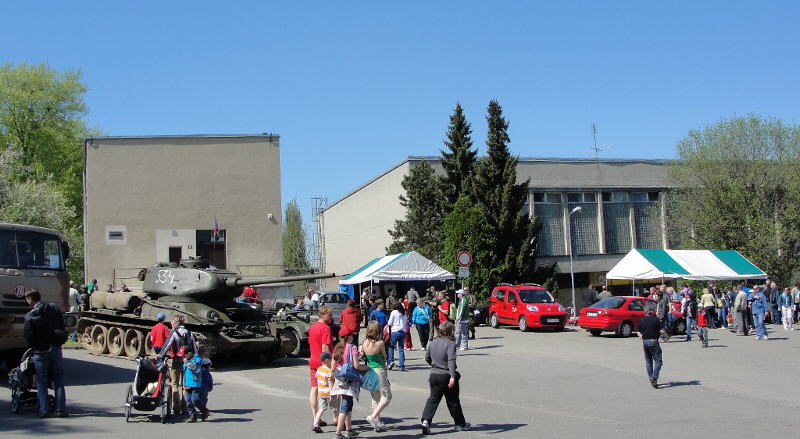 It is not a big show - but it's a very good show, with an inspiring competition area and most Czech manufacturers present to seduce you with their latest goodies
In the background you see Pavla - and Eduard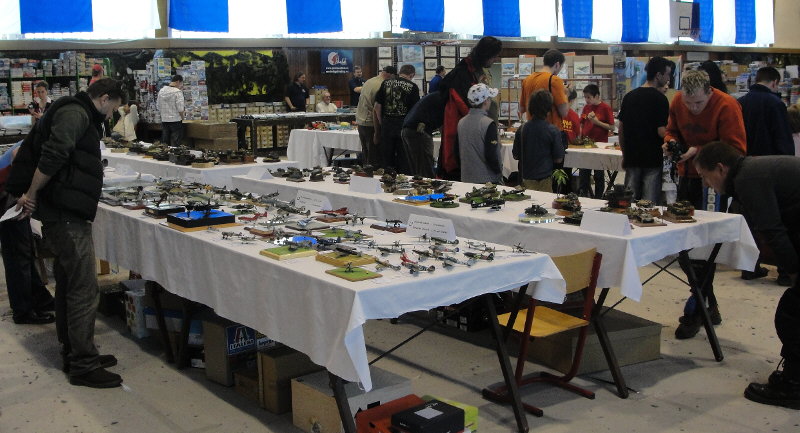 Naturally, the competition area displayed several models wearing Czech colours
RS Models 1/72 Zlin XIII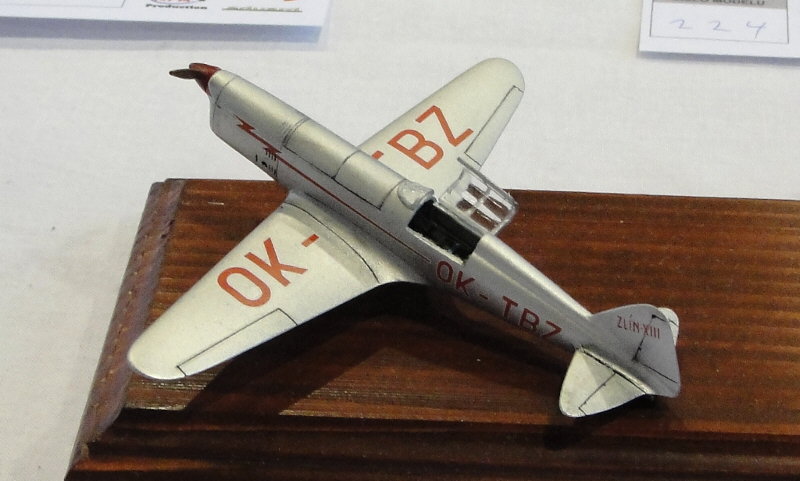 A very attractive 1/72 MiG-15 - Czech display team early 1950s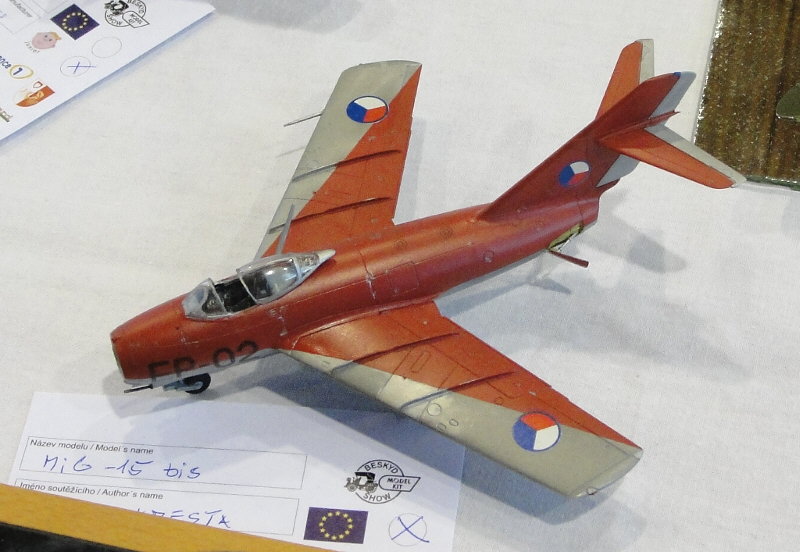 1/72 Northrop N-9 by Sword
In blue - I didn't know it flew in blue too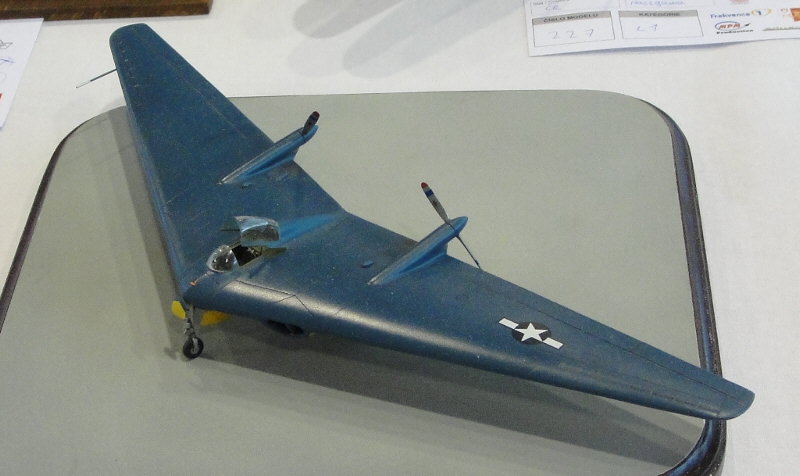 1/48 scale Pe-2 from MPM - a model you don't see very much, a challenging build resulting in a pleasing model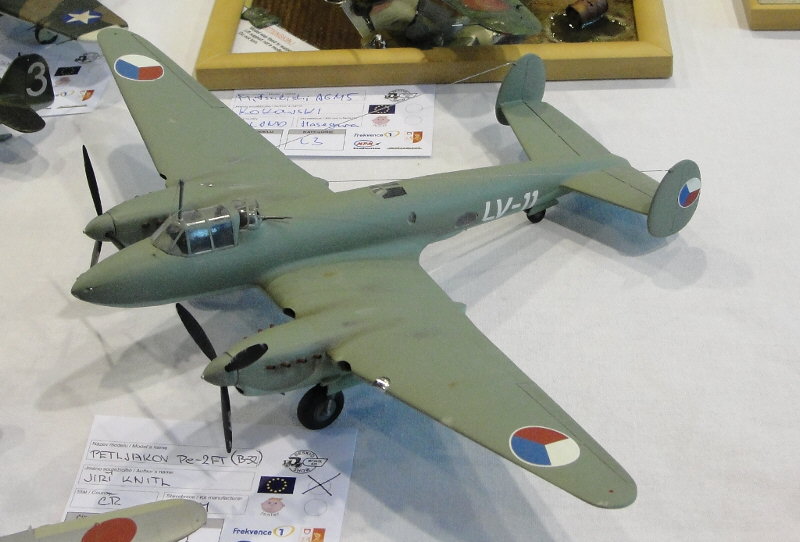 The new Eduard MiG-21 next to the old Academy MiG - both in rather attractive schemes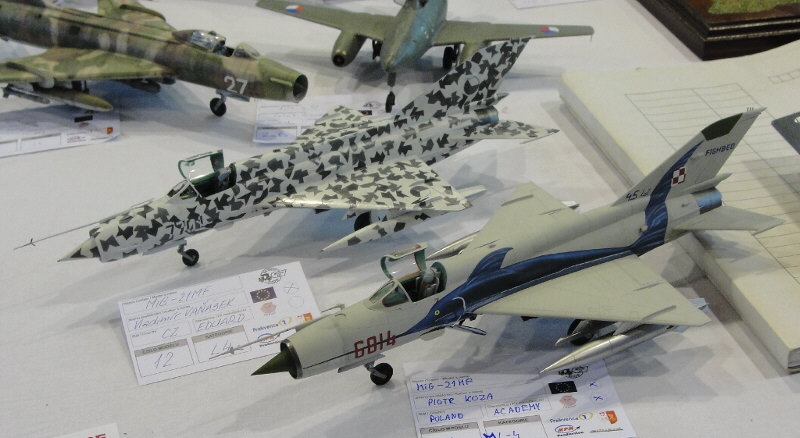 Another rare contest entry - Silver Wings 1/48 Hawker Woodcock
Look at those wires !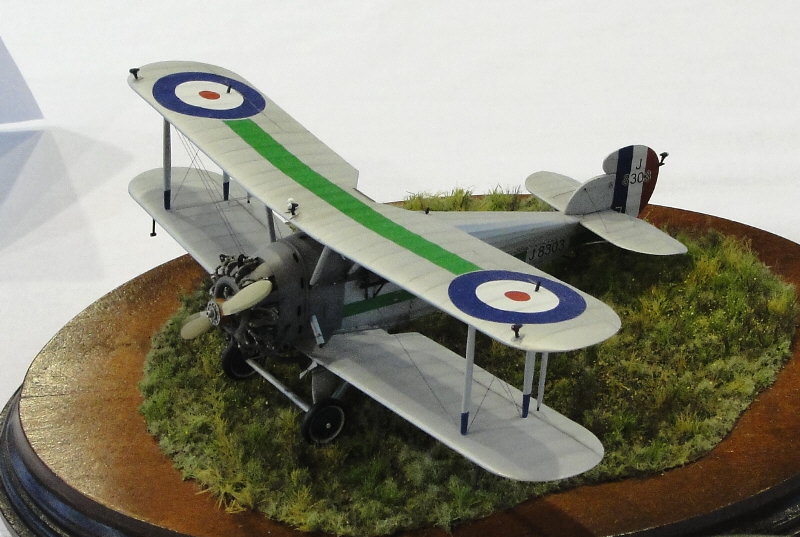 And a show with 2 Friedrichshafen FF-33Es in the contest can't be bad
Sigh !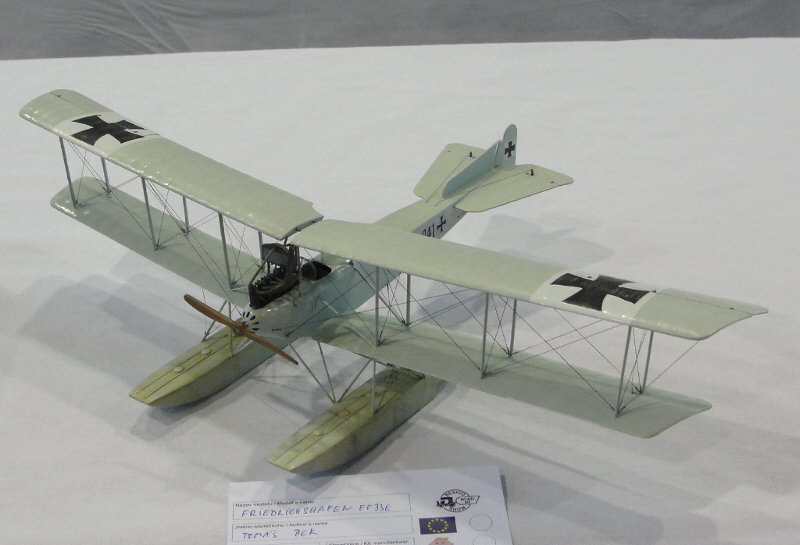 My favourite - a 1/48 scale (what if) Polish PZL-24
If only...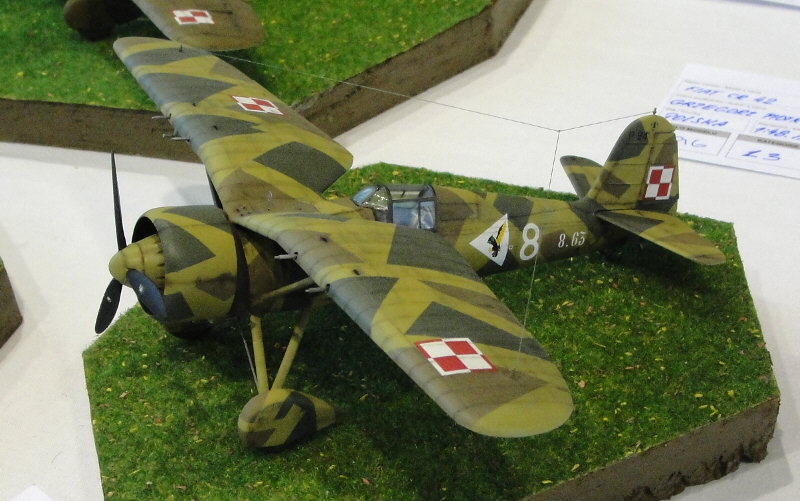 Several lovely figure models - all scales and all kinds - were competing too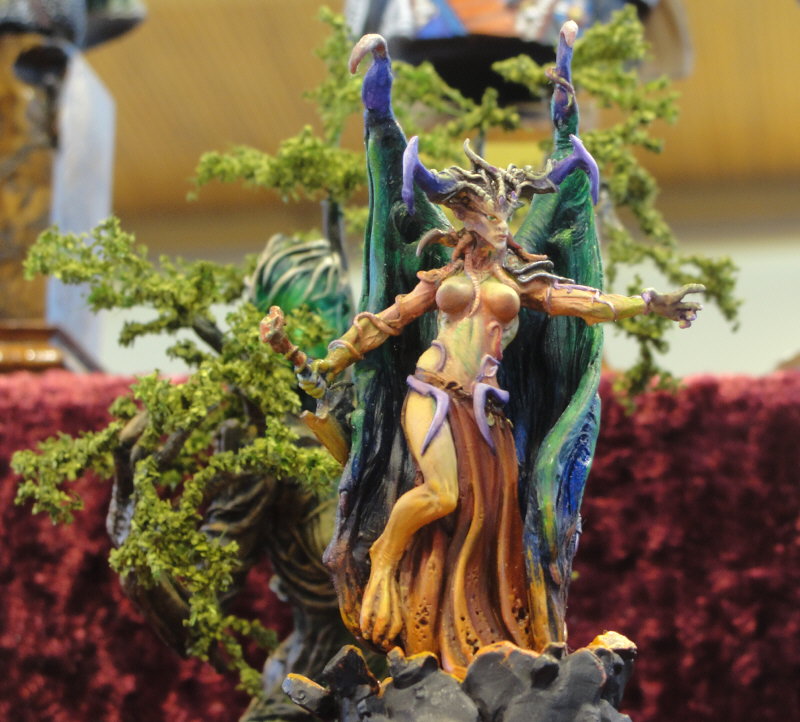 Ajax
I loved the sense of motion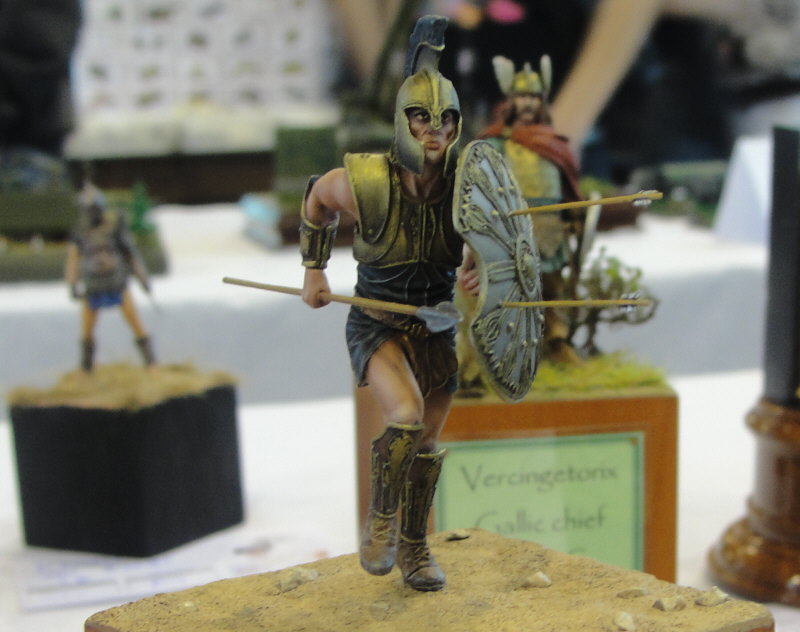 I think we all have build a mini warship in 1/1200 scale - but this is the first time I see one painted - AND in a competition area
Respect !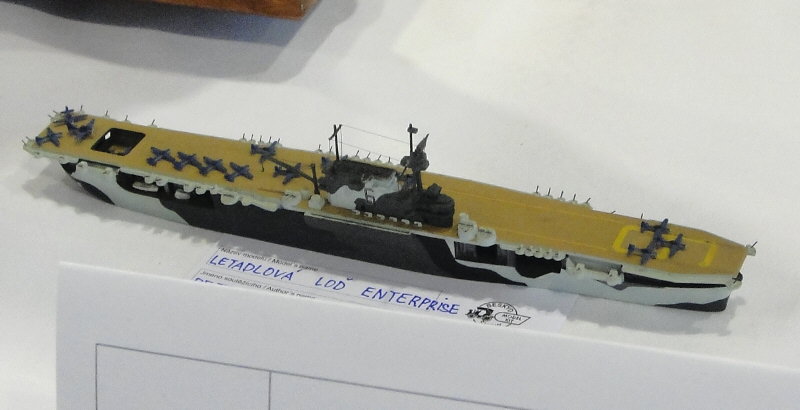 Tamiya's 1/48 Komatsu in civilian colours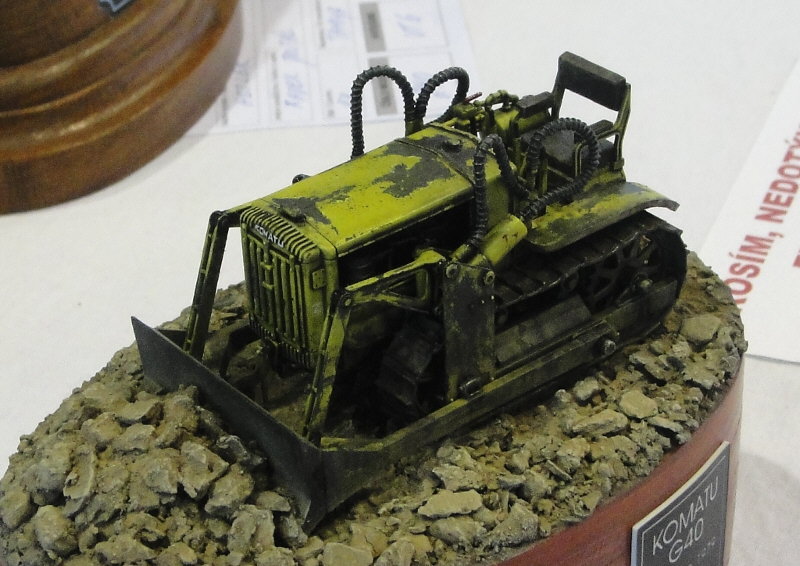 Back to small 1/72 scale - Ural 375 - a little elegant brute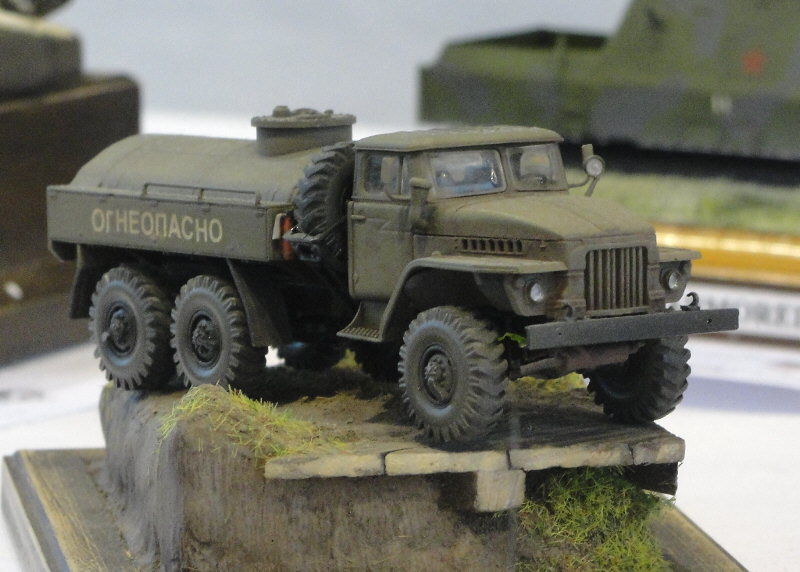 1/72 Sd.Kfz 234/1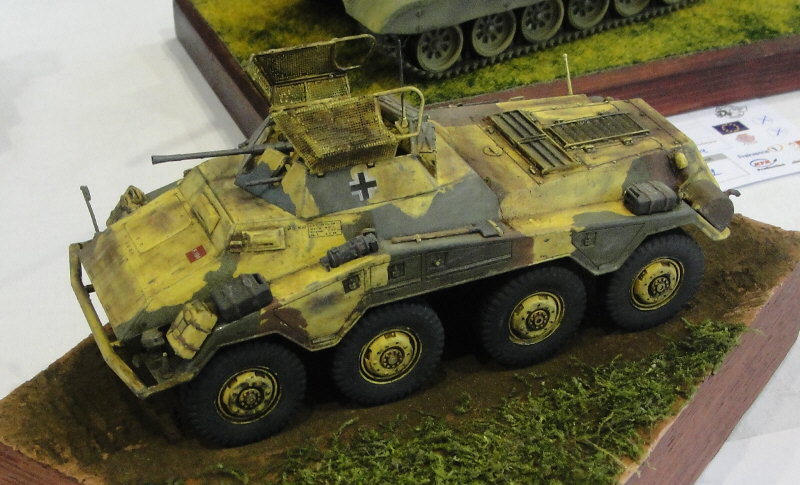 Trumpeter E-100... I just wish they would do it in small scale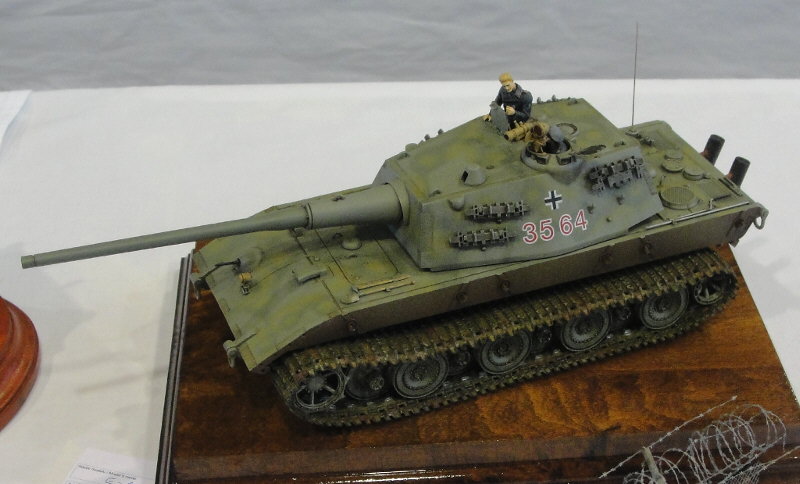 Khtz-16 in 1/35 scale - a resin build from Wespe Models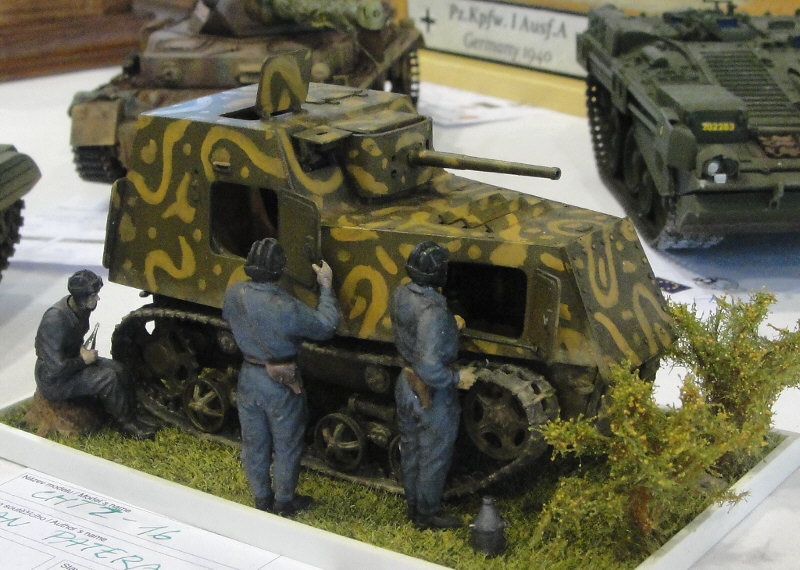 M3 Scout car from Zvezda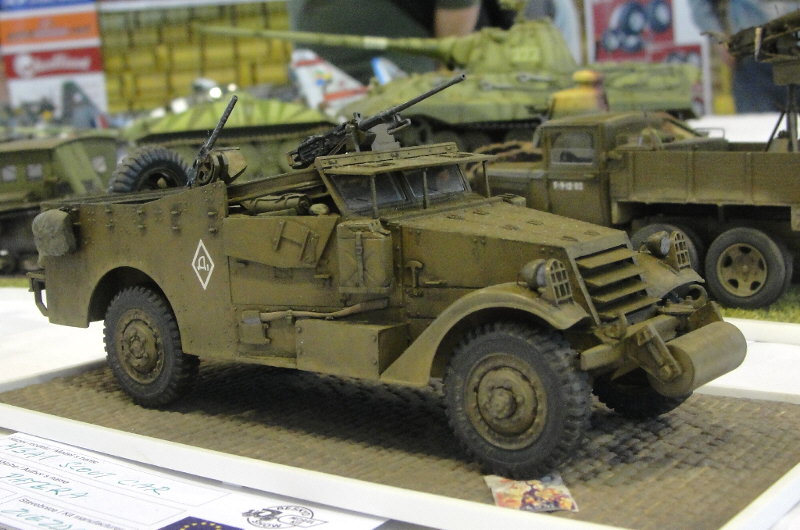 KV-2 in action in 1/48 scale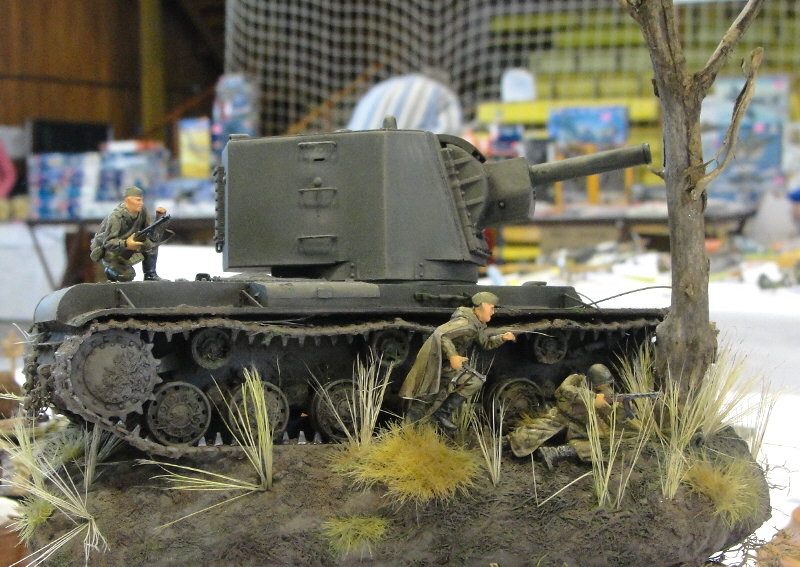 And for the first time in my life I spend a lot of time staring at a scooter... and I mean the scooter - really
!
Now that is moving in style !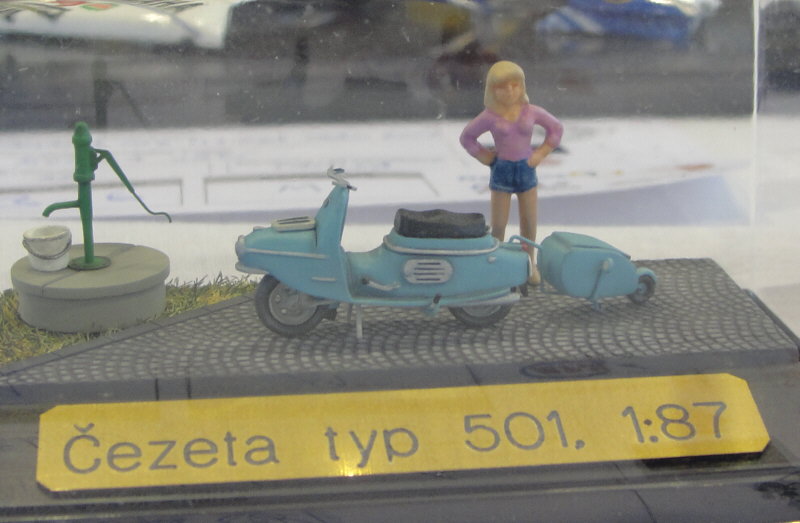 And of course... naturally... I bought too many new kits
As usual Petr Muzikant from AZ Models was present, tempting visitors with his ever growing range of popular and exotic subjects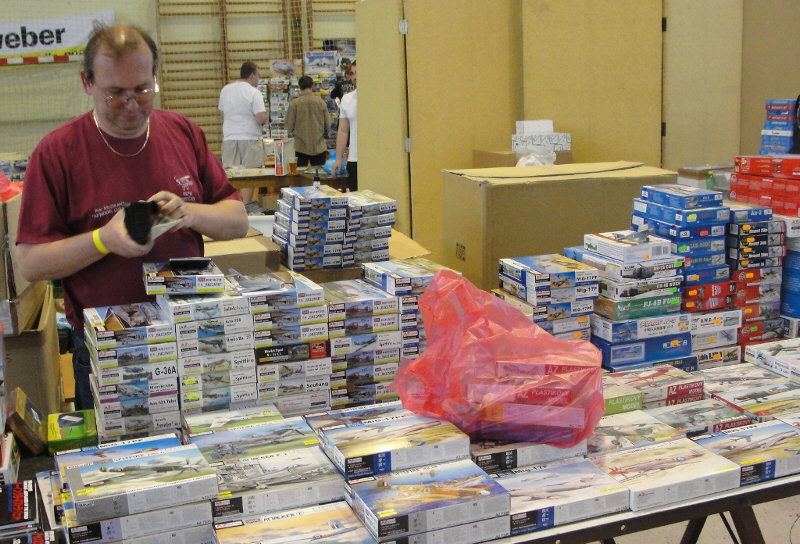 I couldn't resist his brand new Martinsyde Buzzard - which was in world premiere on this show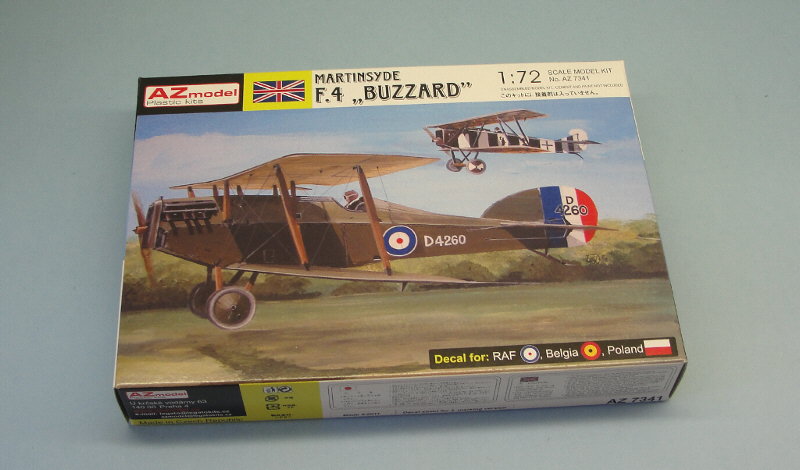 But most exciting for me was the fact I could FINALLY put my hands on the new RS Models Ju-86R
I've been looking forward to this kit for a VERY long time, ever since it was announced a year ago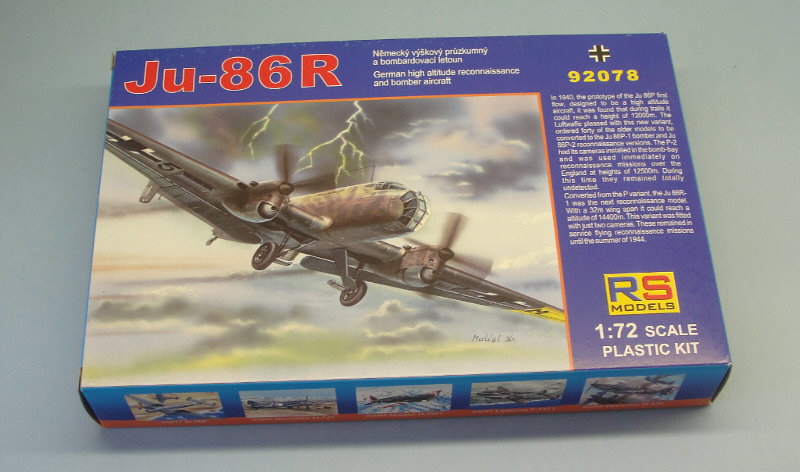 And Robert Schneider (in green sweater) from RS Models had several more pleasing and hard to resist subjects on his table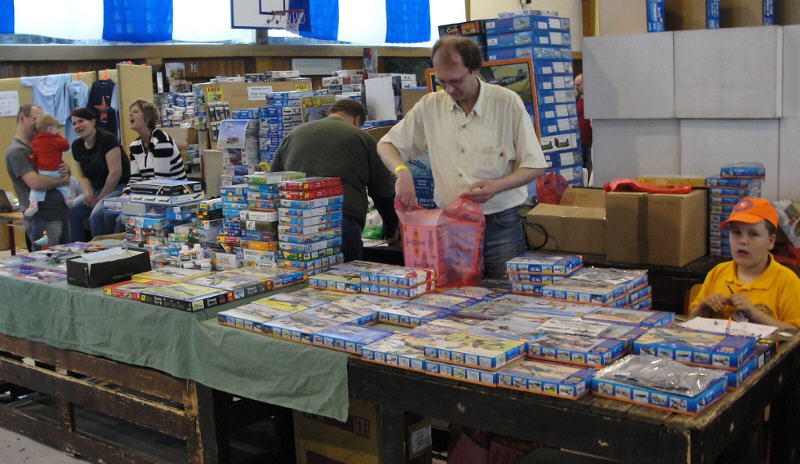 I walked home with his new D-520 and Airabonita
I'm weak

Jan Hora from HR Models was also present - really a great guy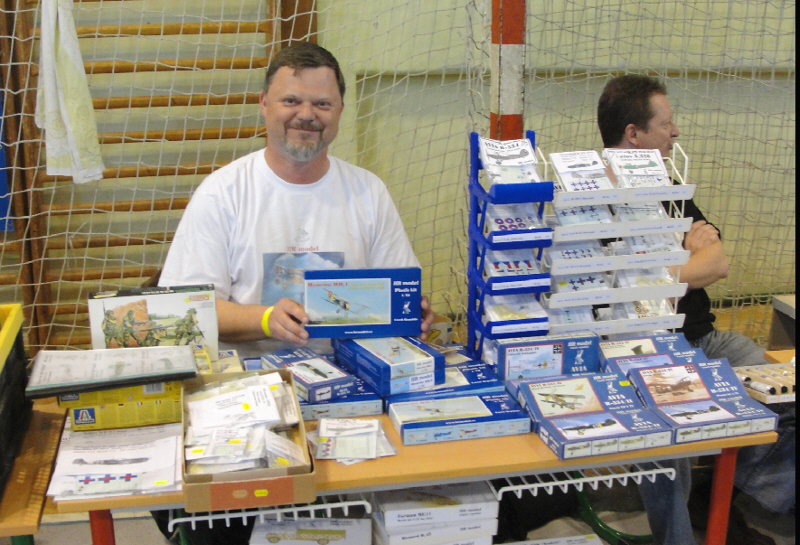 I bought two of his new Hanriot fighters - they really are very beautiful little kits, which can compete without a problem with other bigger Czech manufacturers

Jan even had entered two of them in the contest - build by him
I'm happy to say, finally we have a good injected Hanriot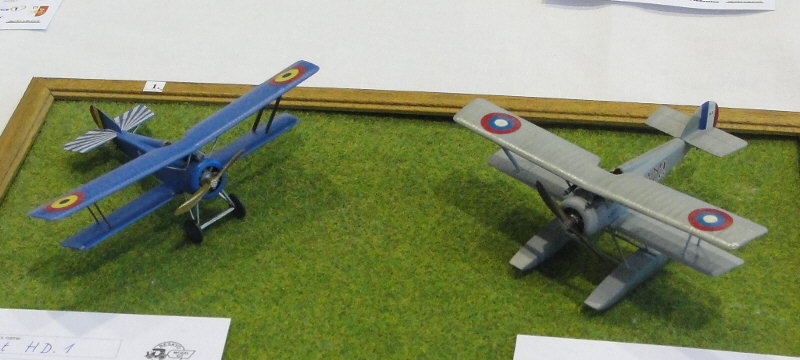 The guys from AML sold me some decals and resin bits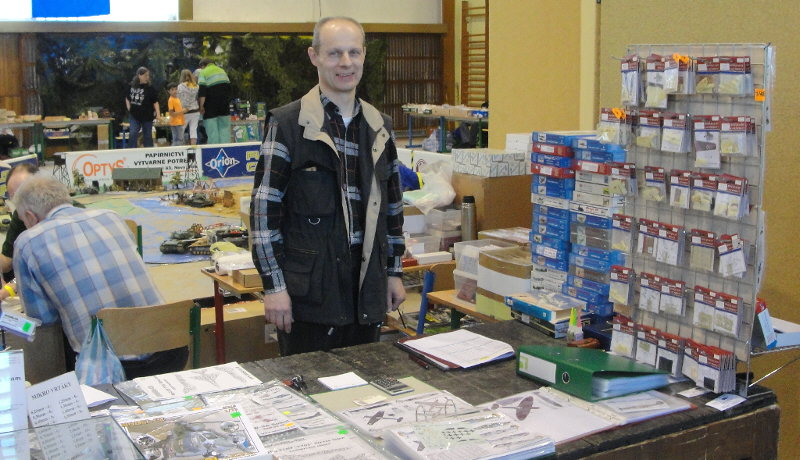 In world premiere was their undercarriage bay correction set - with see through effect - for the 1/72 Tamiya Fw-190A kit
I couldn't resist it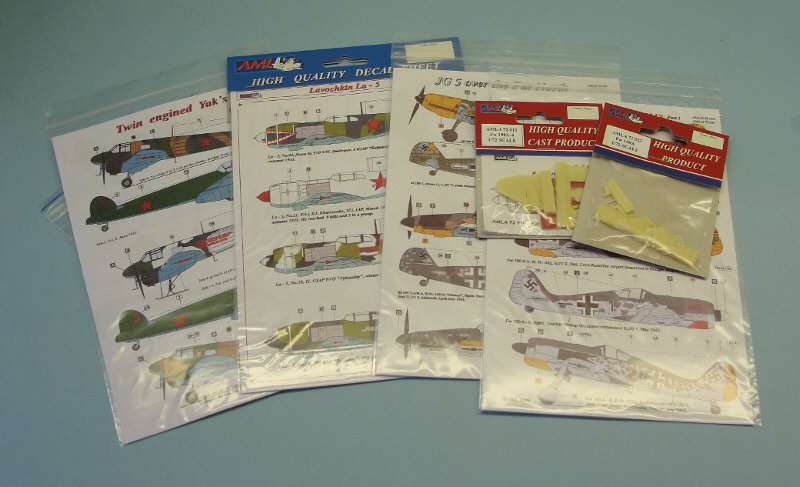 It surely was worth the long 4 hour drive from Prague - and while driving back enjoying the beautiful scenery, I was thinking, all I need is to live a 1000 years to build all what the Czech model industry is producing
Thank you for your time people
* * *
William De Coster / Belgium
/ past builds on HS :
Plastic Stories
- Group Build
Airfix
Kits -
Bristol Beaufighter Mk.II
:
Part I
-
Part II
-
Part III
-
Part IV
-
Part V
-
Part VI
-
Part VII
(incl Flanders Modelling Festival 2011 show report) -
Part VIII
(incl Patherscup 2011 show report Pt.2)

- Plastic Pics
Vami Models
-
Me P. Schwalbe
:
Part I
(incl Pantherscup 2011 show report Pt.1)

Just like the perfect woman doesn't exist, I will never build a perfect model.
Puts me on a par with God