A lot of scratch building of the interior. I did not use the supplied interior except the instrument panel. The seat is Toms model works P.E.
I thinned the fusilage walls a little too much but hardly noticable from any distance.
Added air intake pipe from brass rod.
The seatbelts are colored photo etch from Eduard
The kit supplied resin prop spinner is WAY too small. I think it is actually a part to some WWII plane. I decided to use it with the intent to smash mould a larger one in the future.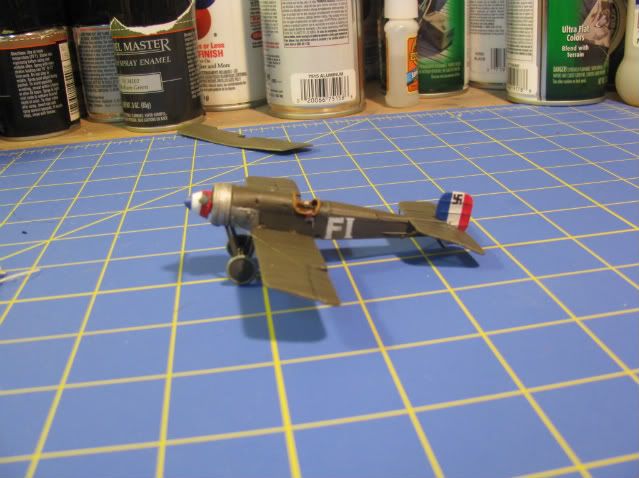 Now to attach the upper wing....