I don't know if you, English-speaking guys, have the same tale we have here in Italy about a guy who had to cross a river, saving a cabbage and a goat. He had to do forth and back many times...
So did I in painting the markings...
I placed tape discs to mark the point where the cocardes should go: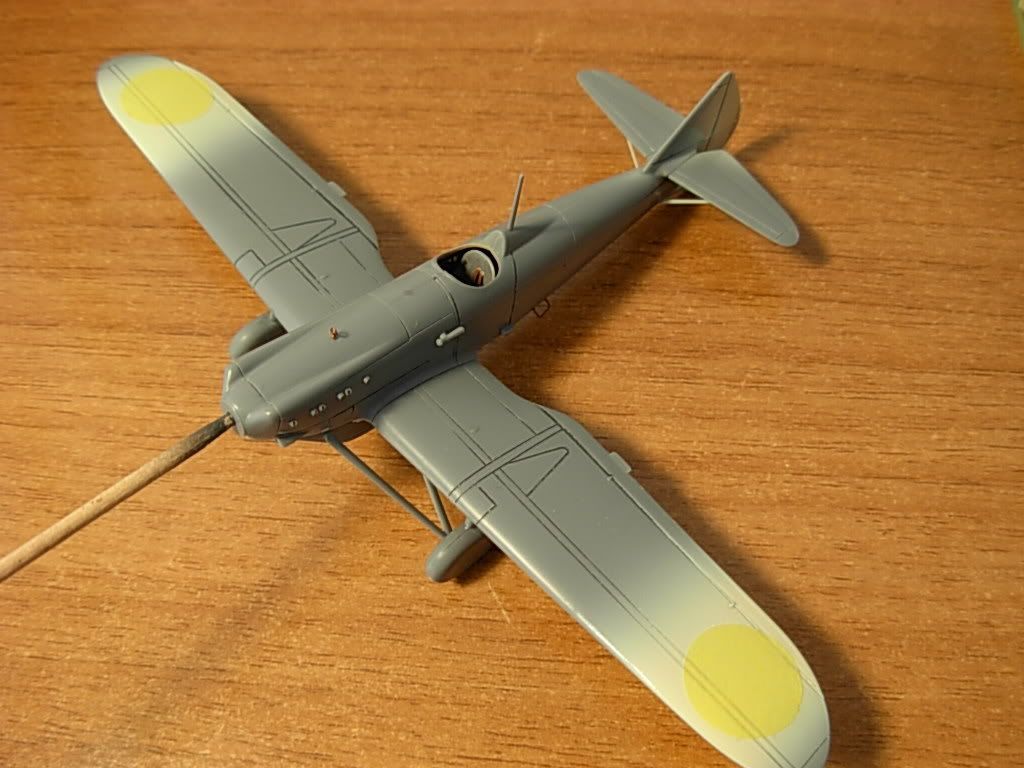 I then surrounded them with the masking tape I cut them off, which I had saved: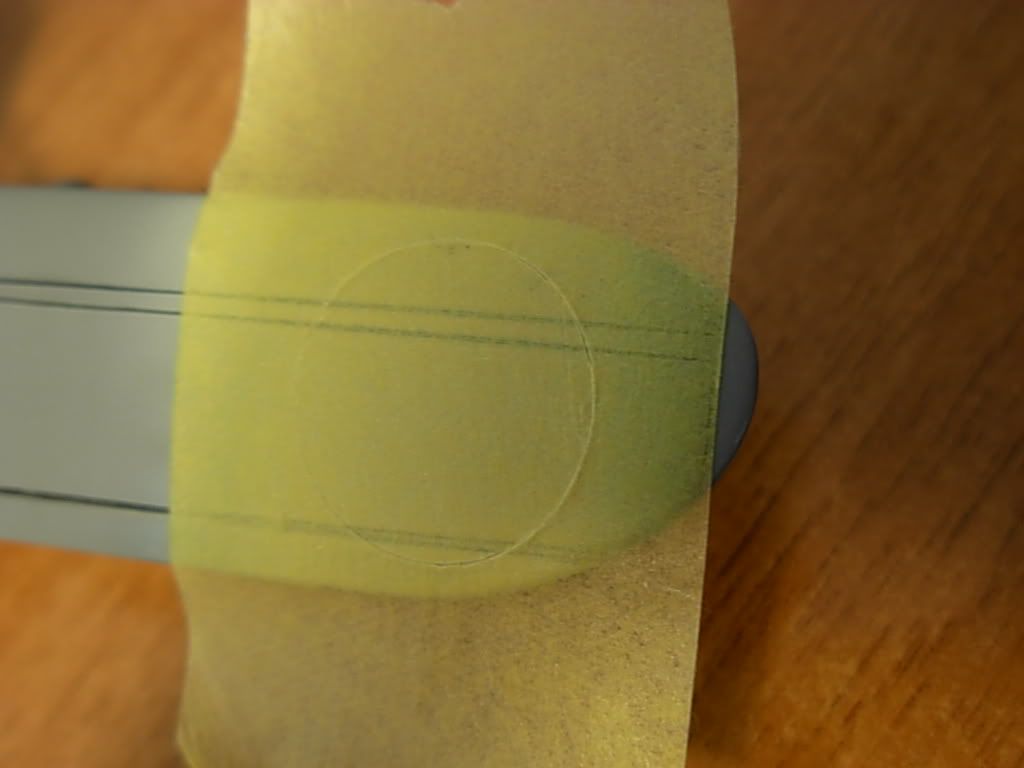 The central discs were removed and saved for next stage.
I put a smaller disc in the centre (at least I hope so: the Massimometer Mk1 tool was used)
Paint it red!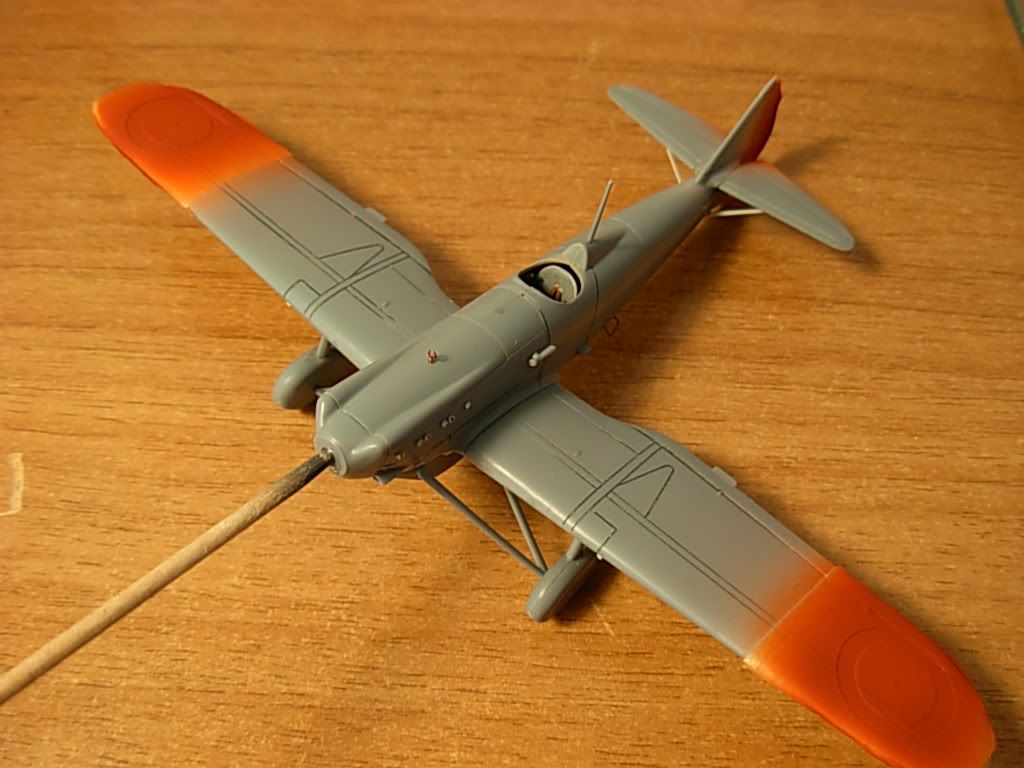 Remove masking: the red circles looks a bit too thin, but I can live with them and no one (I hope) will notice when the whole job is complete:
I punched holes in the center (I hope Massimometer gauge did the right job...) of the previously saved discs: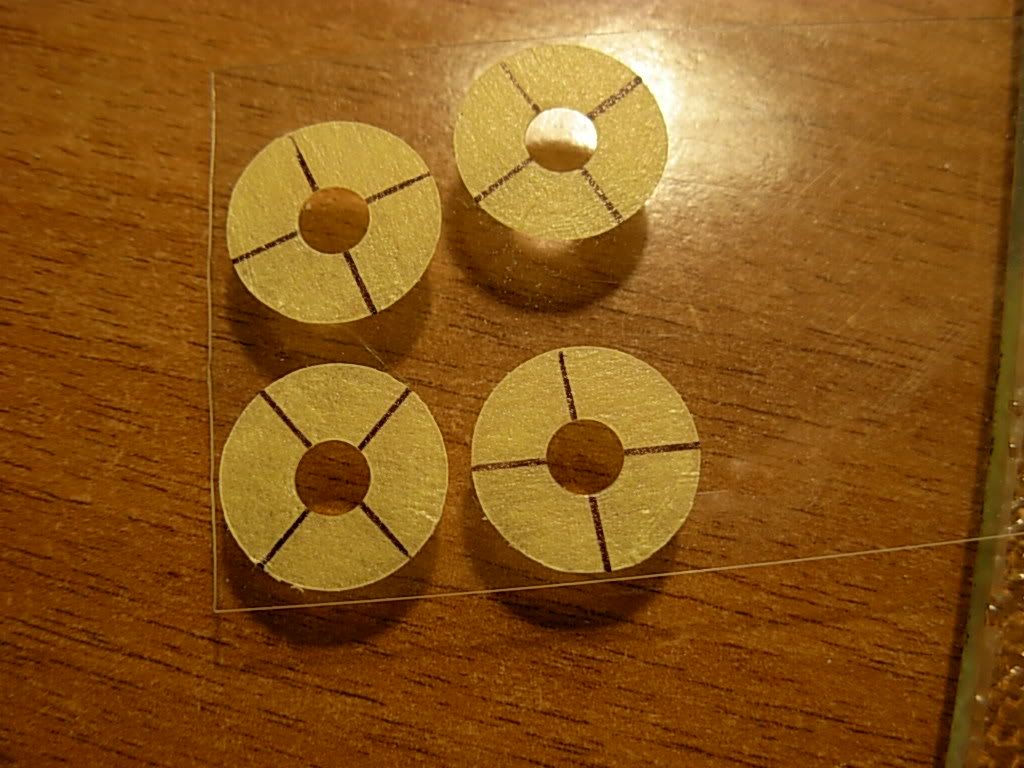 Again, in place: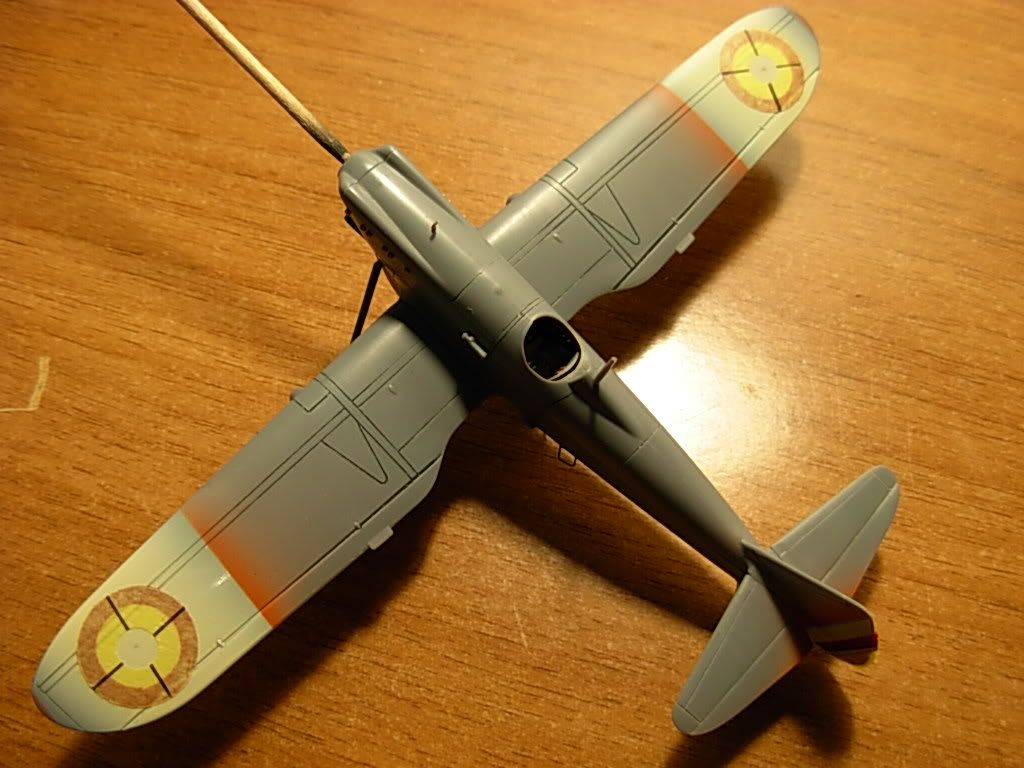 Voila le blue!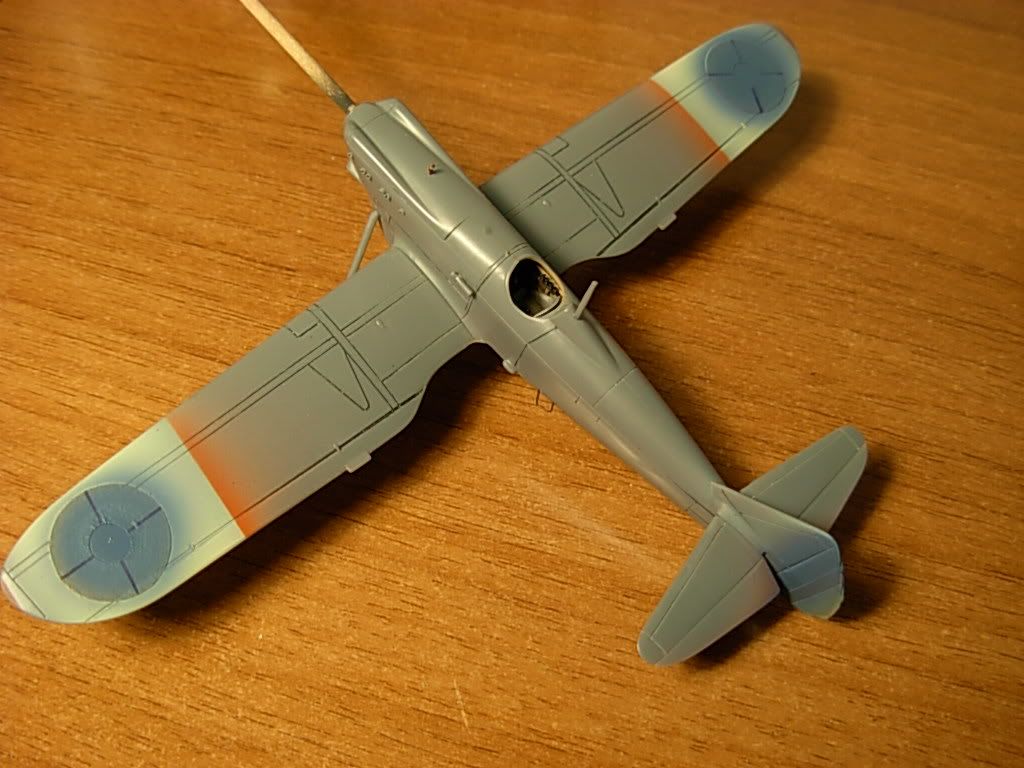 I will de-mask when the whole paintjob is complete...until then, who knows if I have saved Goat and Cabbage? William: satisfied with the tutorial?
A much easier affair was the rudder: just two stripes of equal width, to be removed progressively: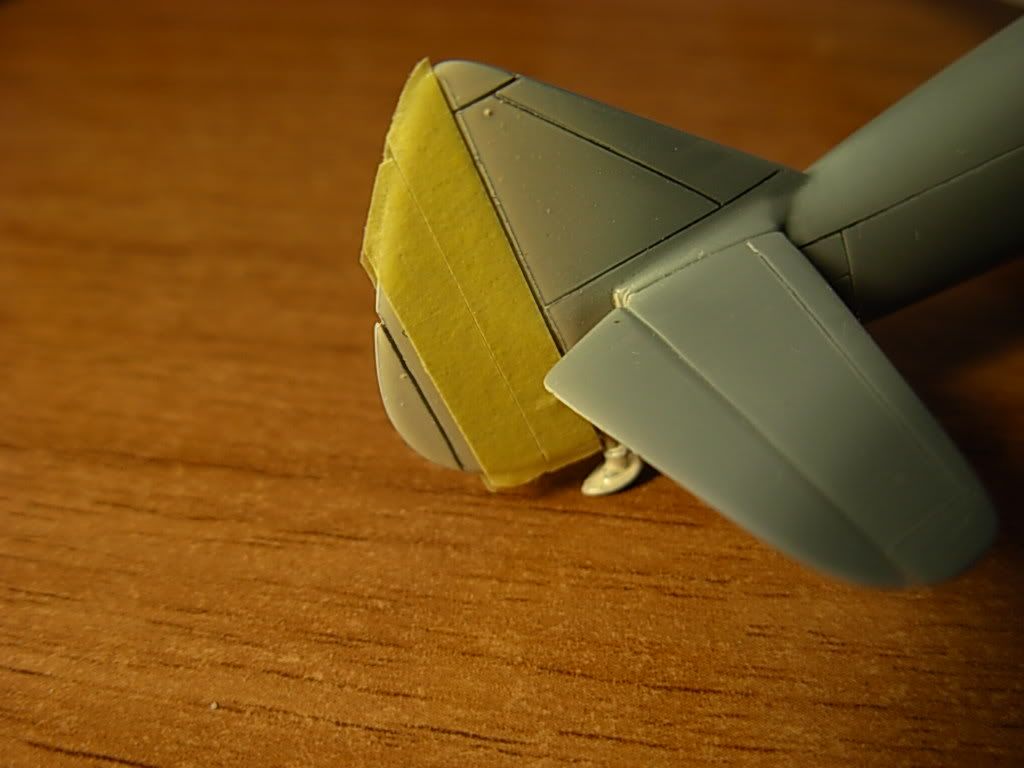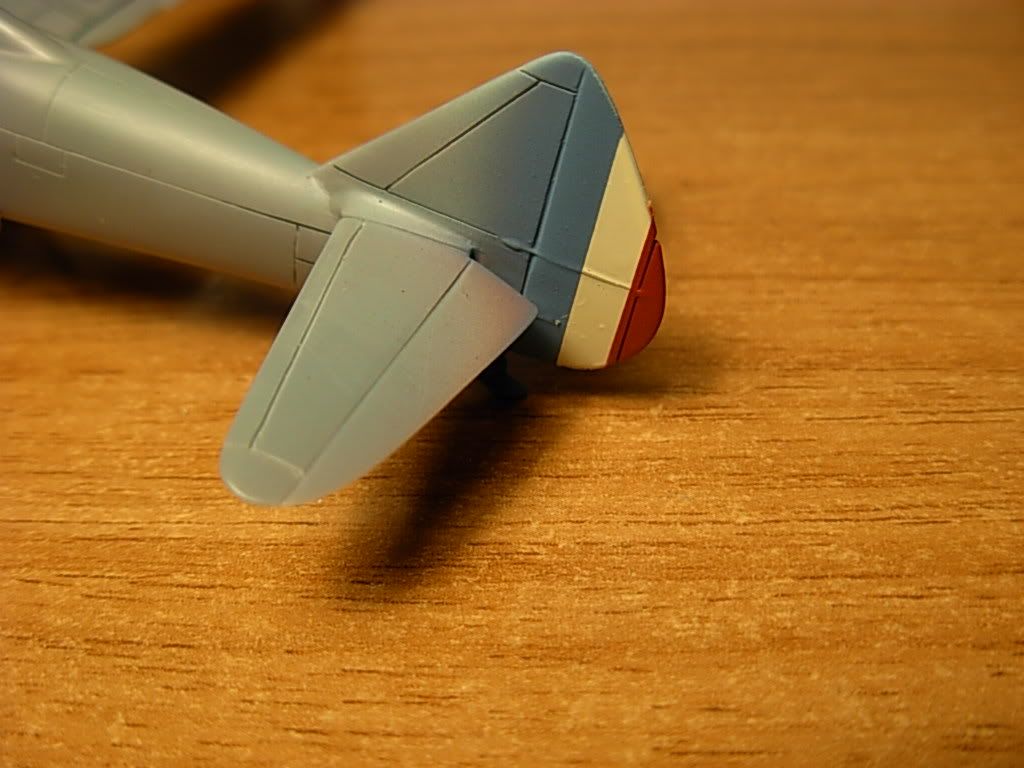 I mixed my own blue: Laurent, are we close? I must say I like the shade.