Greetings everybody
Last week on Valentine's Day I was allowed to visit two model shops in Prague - and this was one of the treasures I was allowed to buy
I allowed my girlfriend to visit two pet shops and to buy two fishes for her aquarium
Fishes are a lot more difficult to carry around on a shopping trip through Prague then kits
I had hoped to score the all new Special Hobby Goblin in Canadian camo colours - but that one was not yet available, so I settled for a brand new release of a RAF trainer in silver... somehow the more attractive coloured RN trainer didn't interest me that much
My girlfriend liked this trainer, it was "interesting" - she likes bright colours - and my new Sword Mitsubishi J2M3 Jack was ugly
I said I would build this "interesting plane" soon
Sigh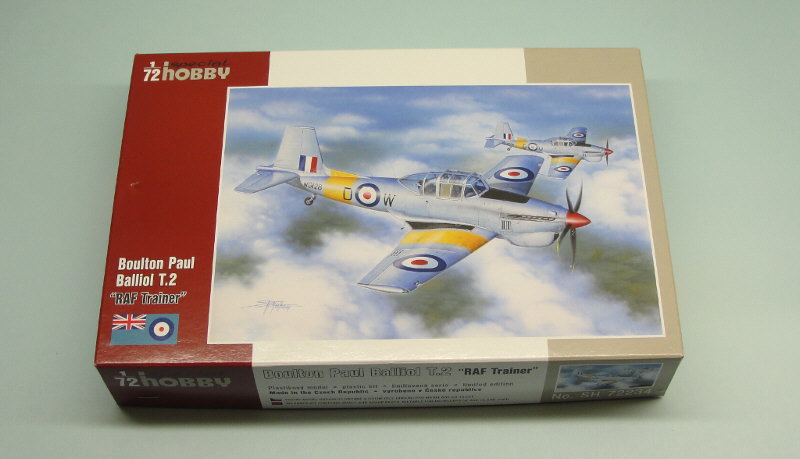 So here we go
The kit sure looked good in the box for only 380 CZK (about $20.50)
A nice big sheet of decals (incl. a small correction sheet), some resin parts and a PE set
... plenty of opportunities for me to mess things up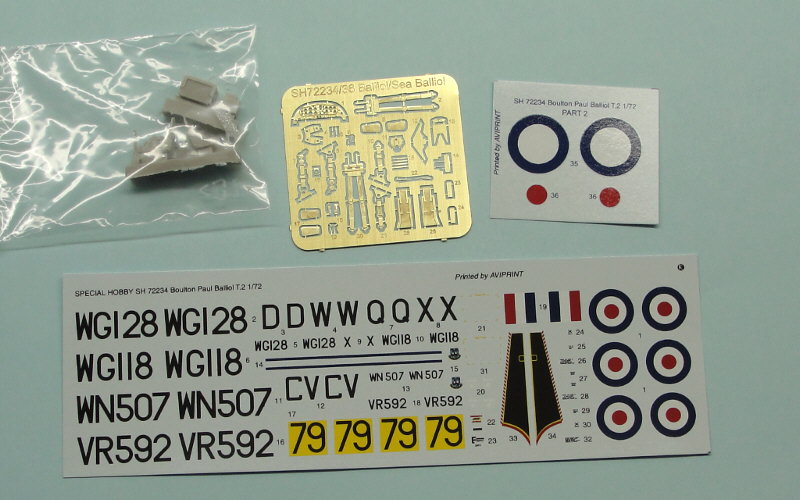 4 marking options are provided
Sadly the type ploughed through the air in not many colour variations, mostly consisting of silver, with some yellow and one with a little bit of blue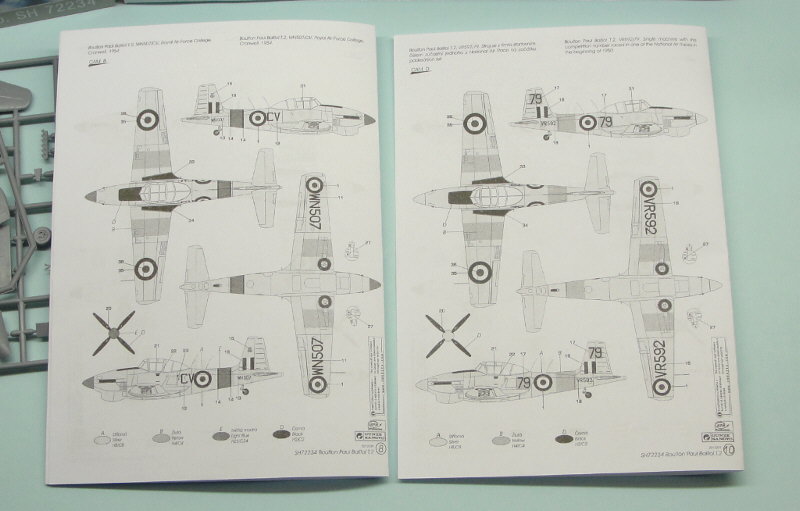 I was surprised by the size of the Balliol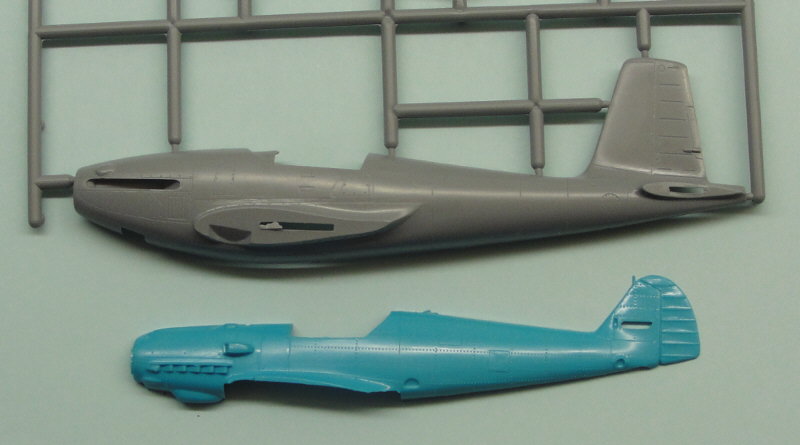 Detail looks good in the wheel bays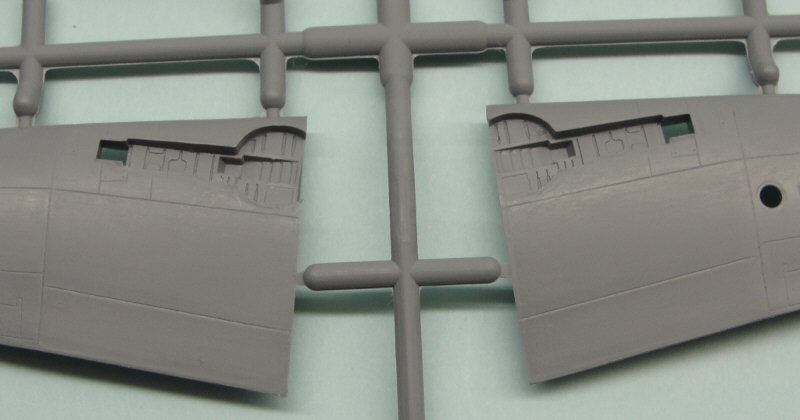 But also the small parts look good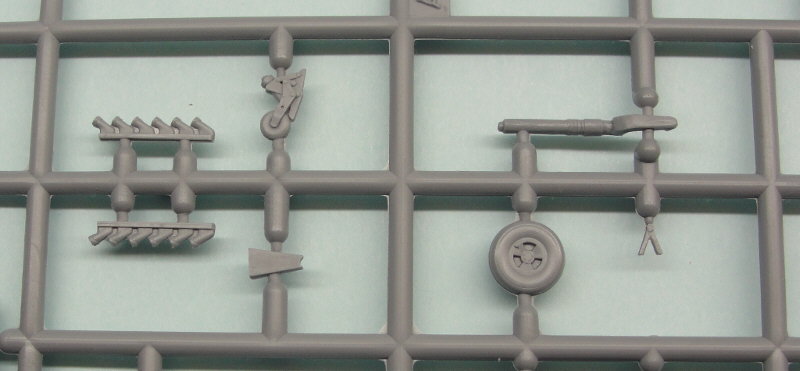 The kit has very fine soft panel lines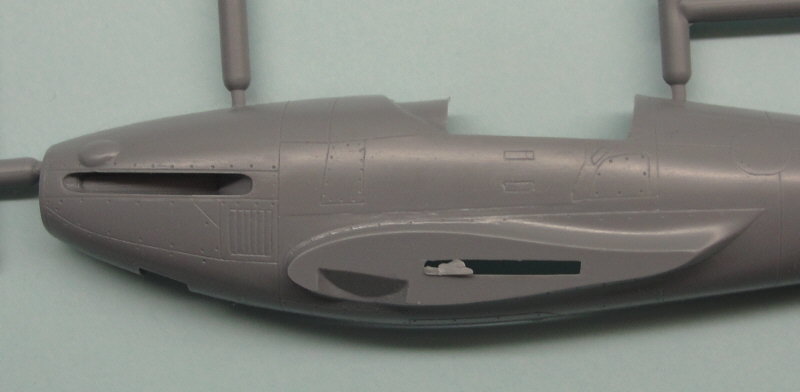 But I don't like the separate prop blades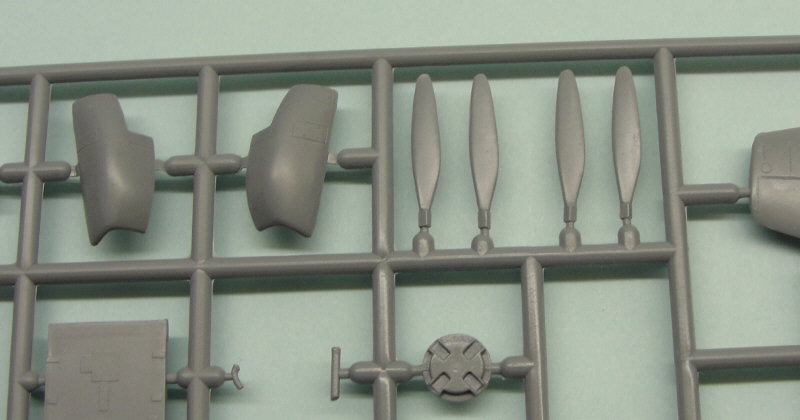 If my hair falls out fiddling with them - I still have the old Pegasus kit with a one piece prop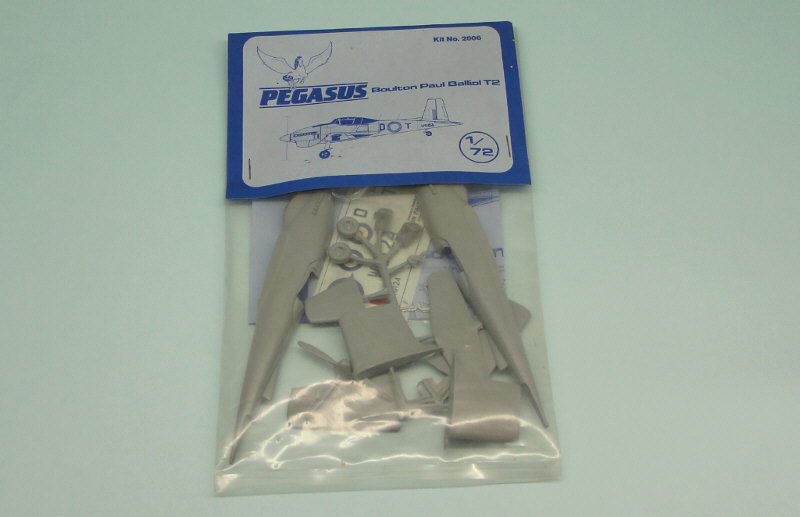 Everything is butt joined - locations were marked on the cockpit floor
I managed to break one of the control columns of it's "foot"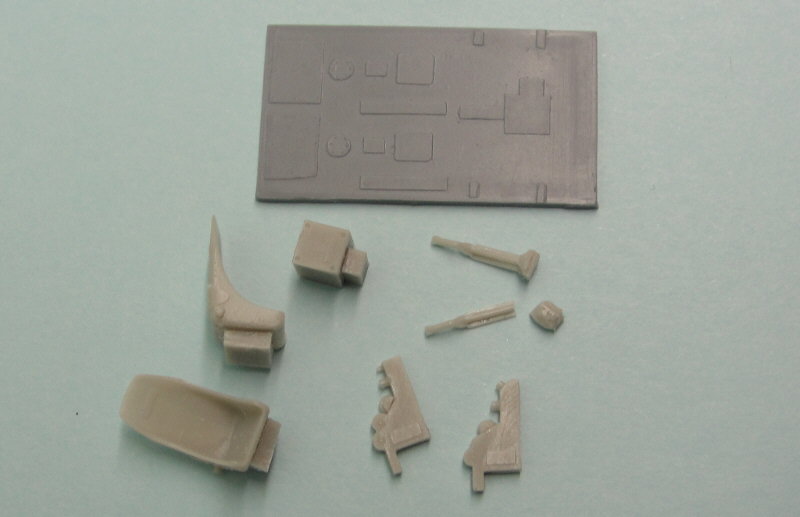 The plastic pedal parts were ugly - and the PE parts were erm... "difficult to use"
These are the worst parts of the kit, so I replaced both with own creations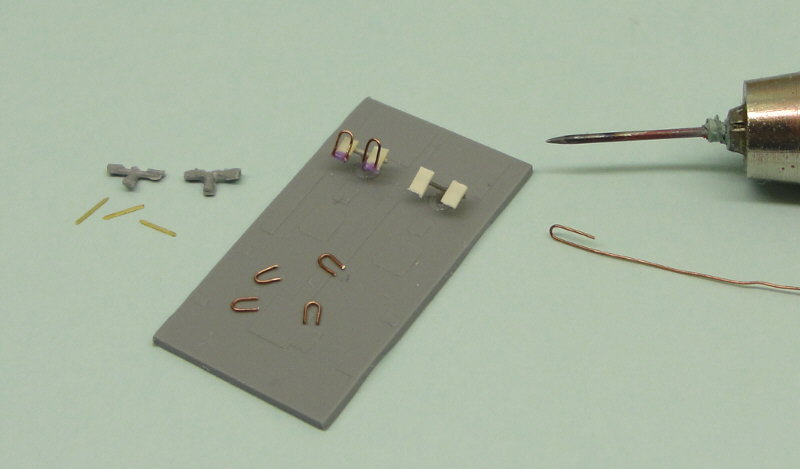 I used Maskol to secure the pedal belts / foot holders / straps (?)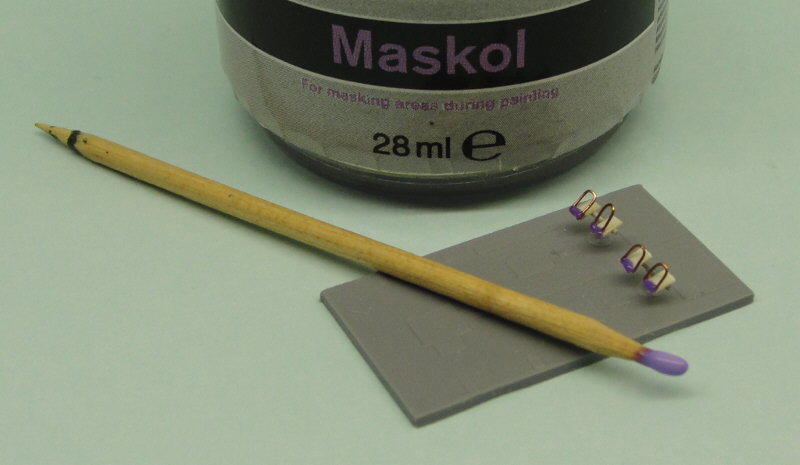 Because I ran out of my favourite super glue gel
Of course this happens on Saturday evening when all shops have just closed until Monday morning !
After rumbling through things in my hobby room for hours - I found another super glue - unopened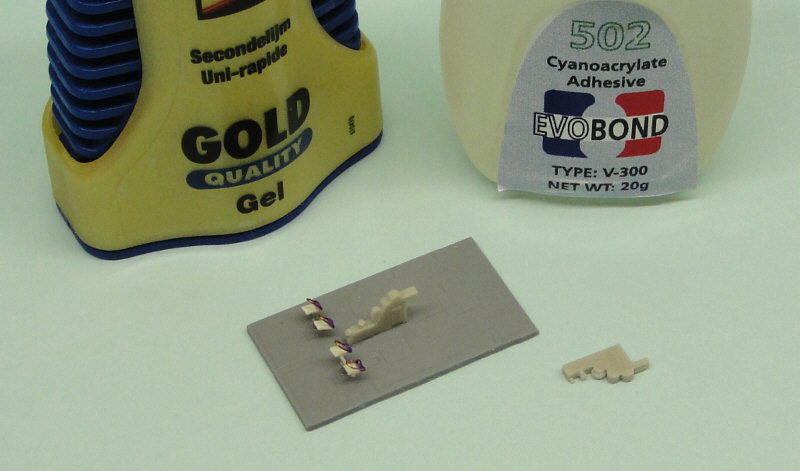 My world was saved
I could continue with assembling the interior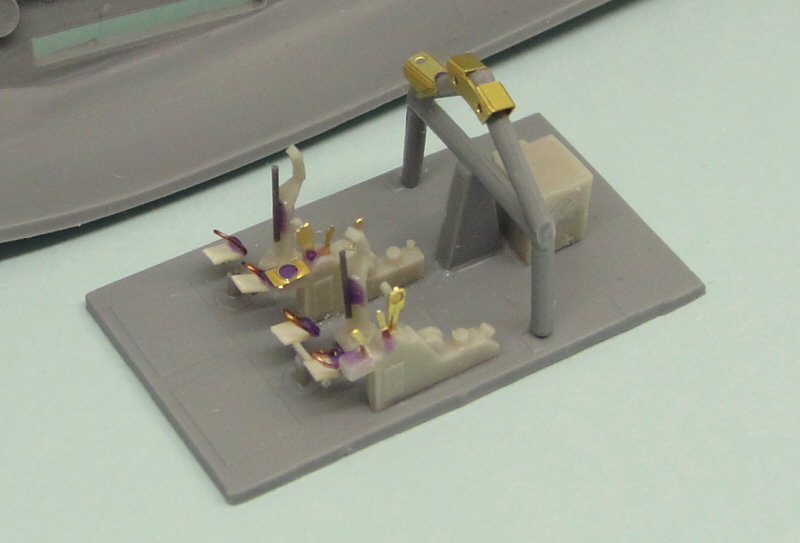 I also spend many hours googling for interior information... but I didn't find much else then it looked very dark - so I settled for a very dark green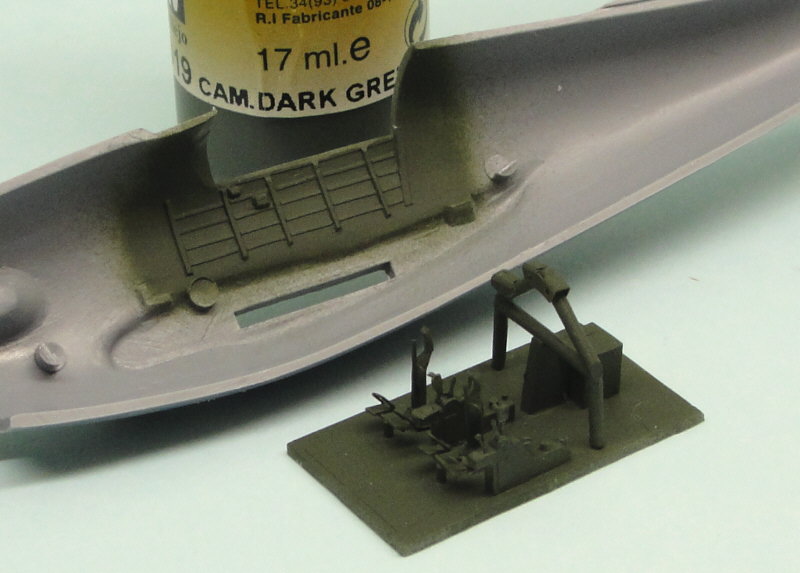 The seats seemed to be some light brownish colour
PE belts were way overscale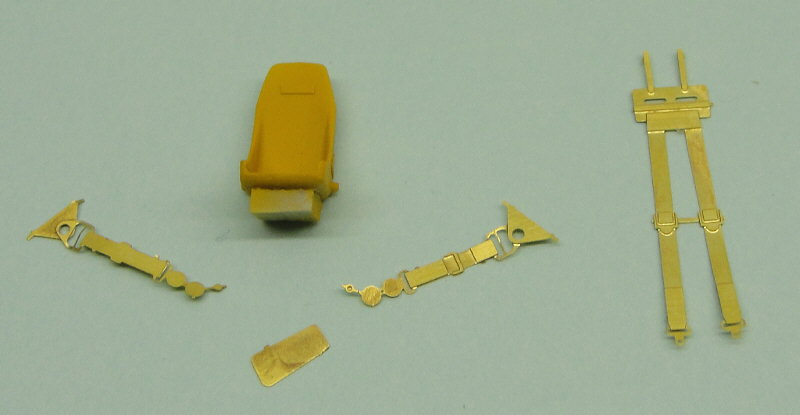 So we cut them down, using the PE buckles, but using Tamiya tape for the belts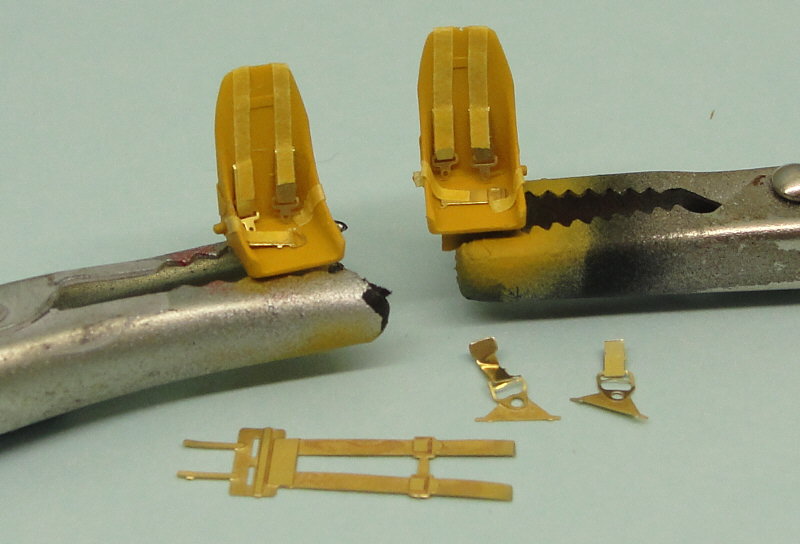 I found
pictures
of a 1/24 scratch build Balliol - with blue seatbelts
I figured, whoever scratch builds a 1/24 scale Balliol most likely has researched his colours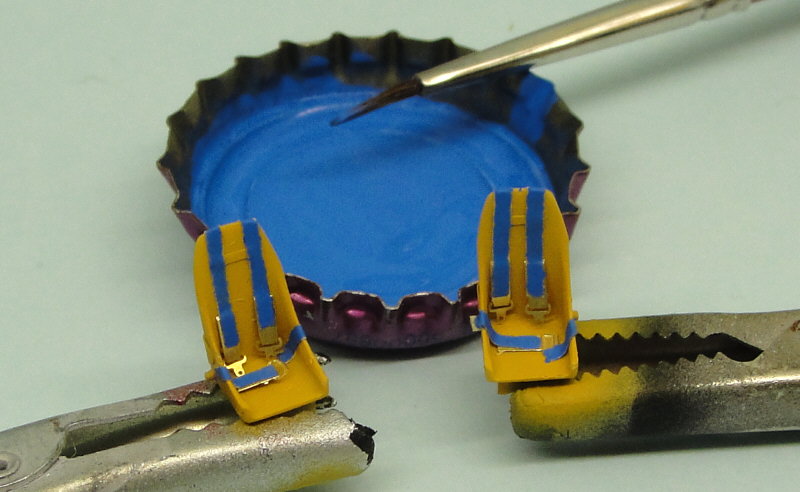 Fun with the instrument panel
Note there are not many dials in the instrument film... giving it not much benefit to use it

I used Clearfix to glue the instrument film to the plastic part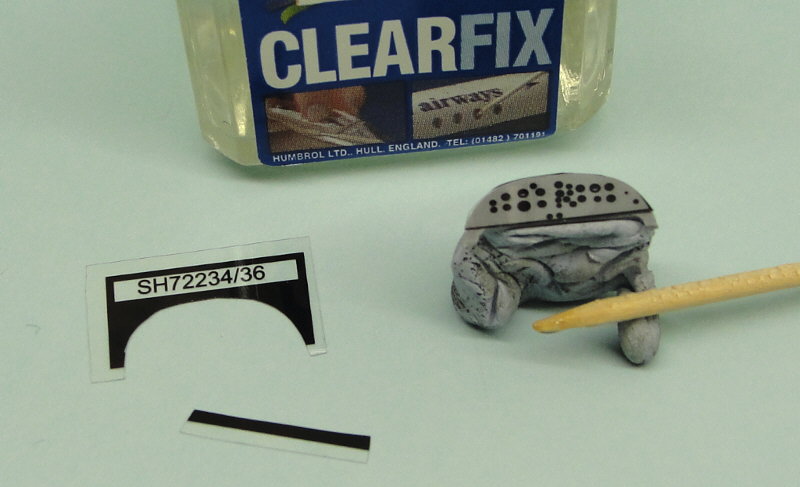 And again to glue the painted PE on this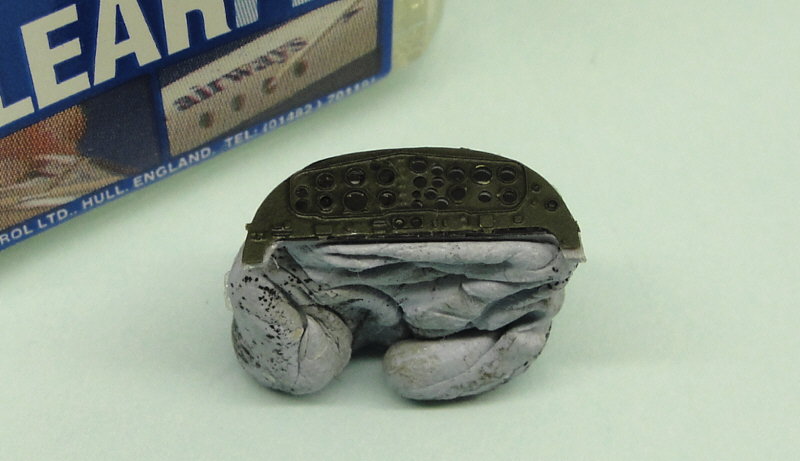 A wash later - things looked even more dark - which was fine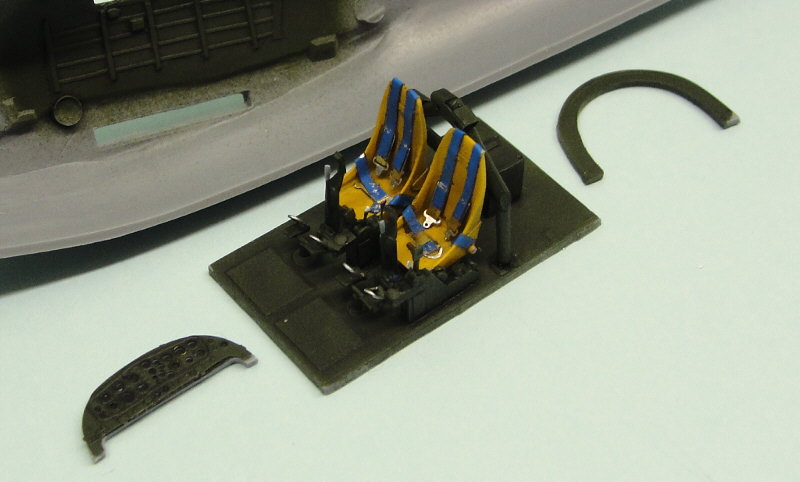 The instrument panel and the rear bulk head rib (?) had to be butt joined again, while guessing the location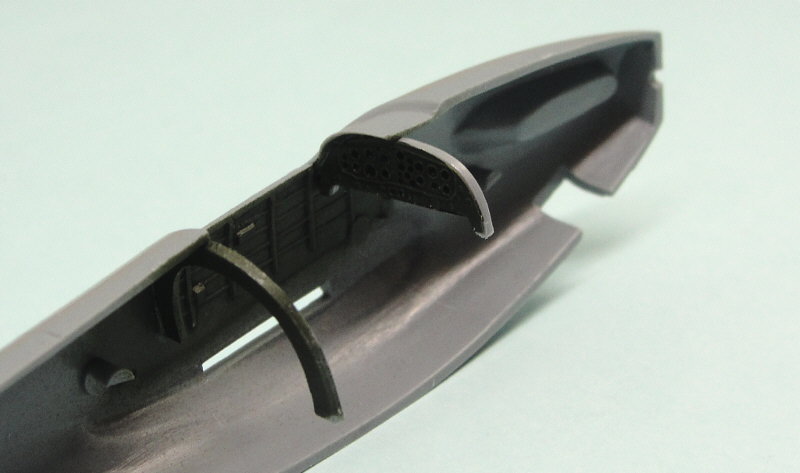 The loaded cockpit floor followed soon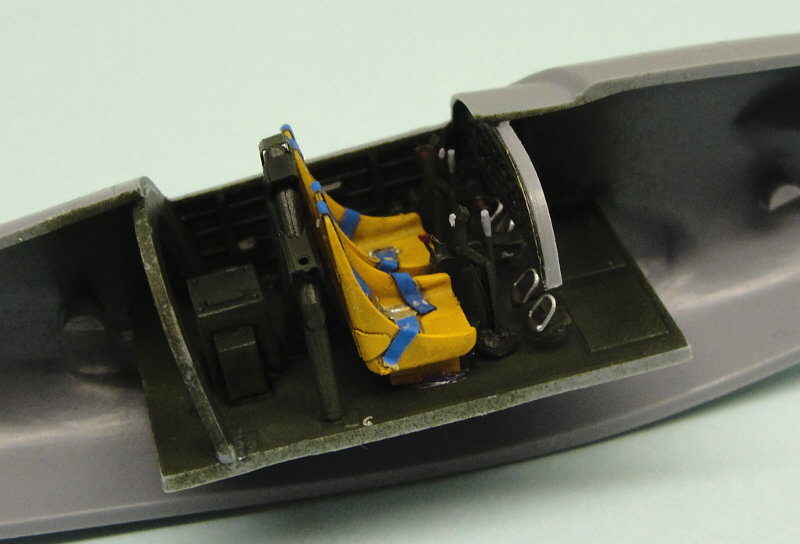 Then fuselage and wings were all joined
The fit was sometimes not perfect - but with a little fiddling and playing with glue - the fit could be
made
perfect everywhere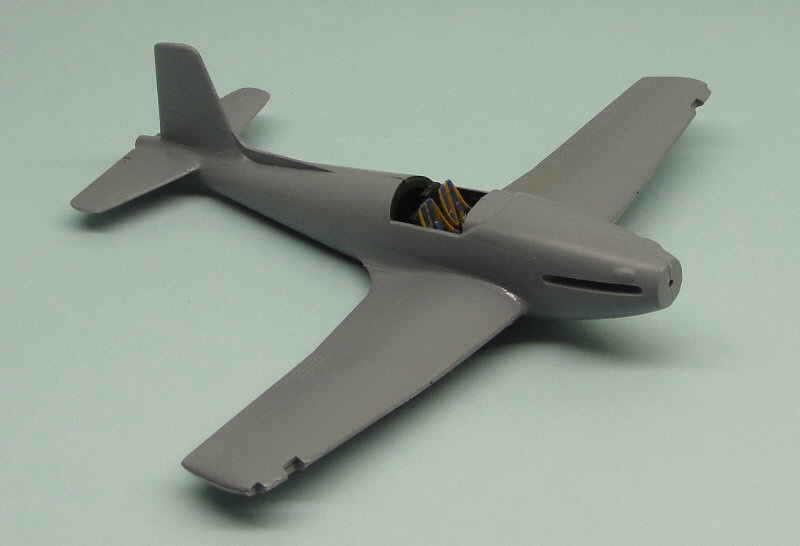 Two weeks ago I hadn't thought I would ever build a Balliol... and now I'm building one
And I have to confess I like it - I'm pretty pleased with my interior - I'm not sure about the colours, but it looks neat, I think my girlfriend will... find it interesting
* * *
William De Coster / Belgium
/ previous builds on HS :
Plastic Stories
1/72 -
A-Model
-
Yak-1
:
Part I
-
Part II
/End

Just like the perfect woman doesn't exist, I will never build a perfect model.
Puts me on a par with God