Some progress on the AJ Savage.
The fuselage was finally closed and the nose section joined.
Obvious seams, especially on the nose pieces, required extensive and repeated applications of Tamiya grey putty (half a tube!). Easily, I never used so much putty per square inch!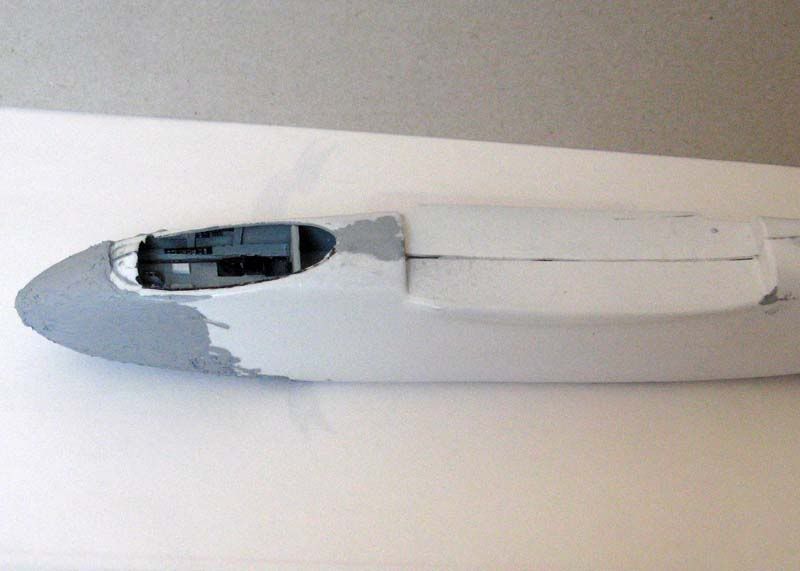 Then it was sanding time. I used coarse grain wet-n-dry, as a start, and after each session I reapplied putty as needed. Finally the fuselage is approaching a satisfying smoothness.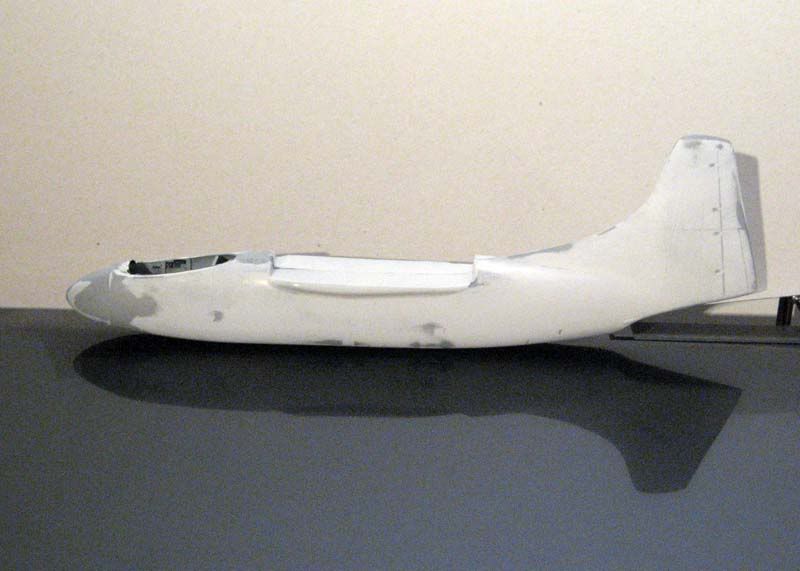 Of concern is the wide belly joint, requiring a large amount of putty and still in need of some refinement (that is, more putty).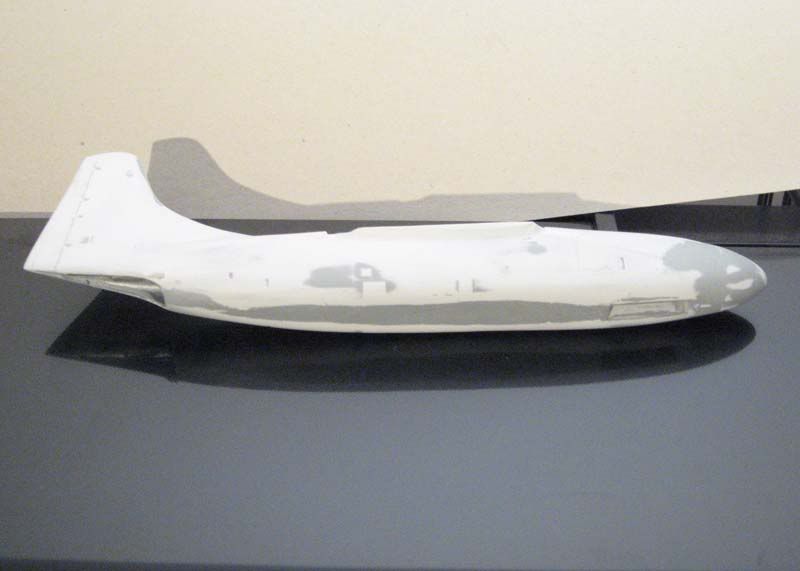 The sanding of the nose lower section required the removal of the bump just in front of the nose wheel pit.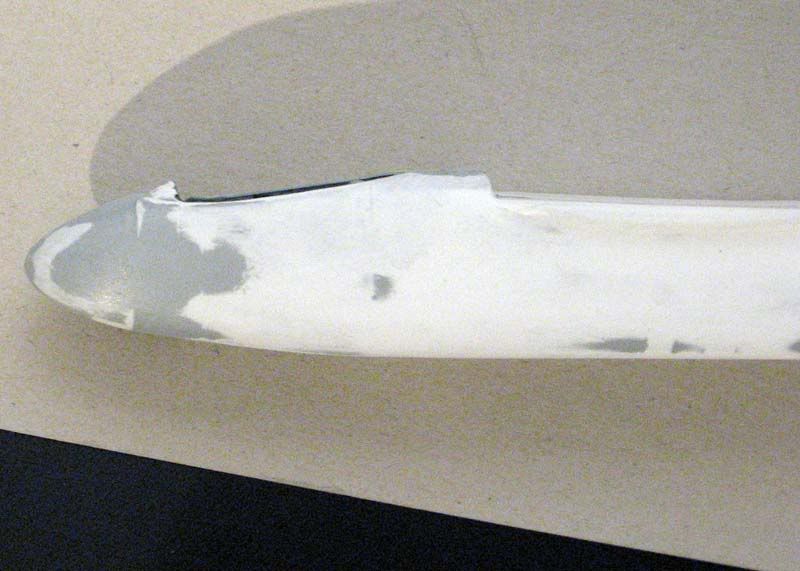 It will be rebuilt later.
Next steps, the engine pods (and the main u/c vanes).
Definitely I agree with John Borio - it is a very interesting experience - and I hope Derek O. will decide to build his AJ. With some care and foresighting, I think this kit is affordable.
Greetings
Andrea