Hello all, inspired as I am by all the kind comments from you folks out there, I thought I would submit for your enjoyment my latest effort in progress.
Hasegawa's ancient (early 1970's?) Fuji T-1A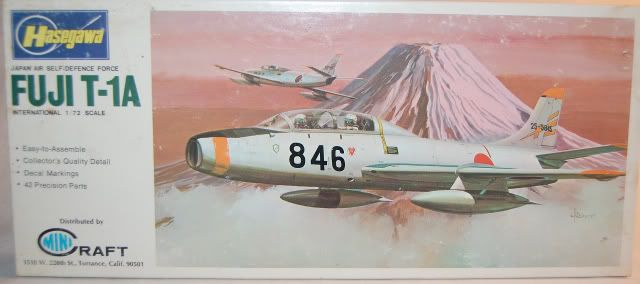 I could see from the start that turning this sow's ear into anything close to a silk purse was going to be a challenge, but that's where the fun is, right?
To begin with, the cockpit was just a floor..
Some really lousy seats... Y I K E S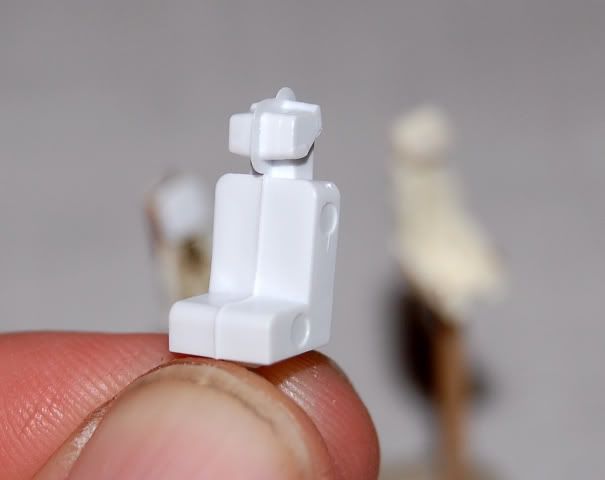 And a couple of pilots who seemed to have gone AWOL from my kit years ago..
So I broke out my best scratchbuilding skills, and so far we have what you see here..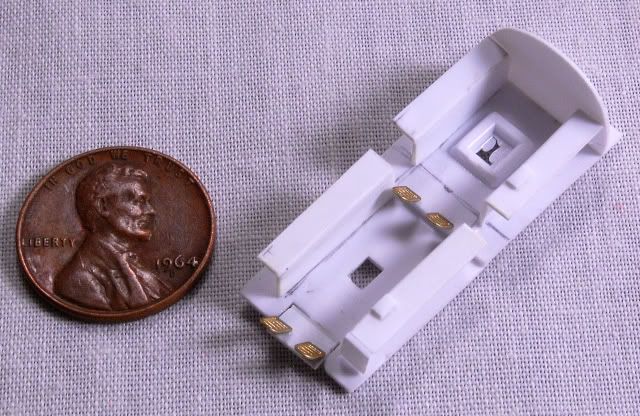 Then, in order to get some decent seats, I used the True details f-80 seats, but replaced the headrests, and added some doo-dads to get them a bit closer to the real things.
The one on the right is unmodified, except for the wire handles.
Still not exact replicas, but not too bad. A vast improvement over the originals, by anyone's estimation I'm sure. They should paint up acceptably..
I also knew from the start I would have to rescribe the entire thing..
fuselage before..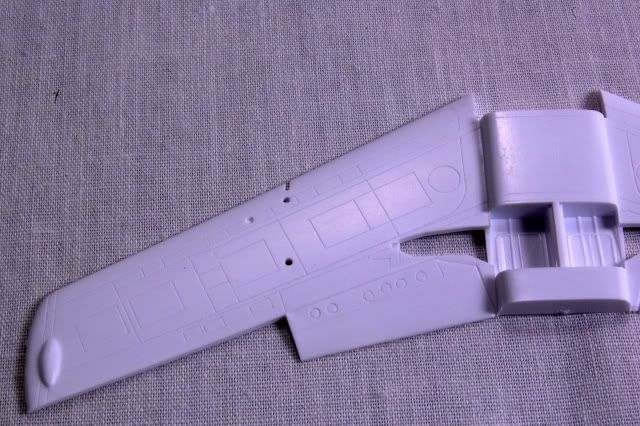 wing after..
So there you are, my progress so far.
Please let me know if this is entertaining or edifying to any of you, in which case I will keep you all abreast of future developments..Also if anyone has any questions, please feel free to ask, as I am more than happy to share any knowledge or expertise the Lord has seen fit to give me.
God Bless, and Happy modeling!