Hello all! Boy summertime really keeps one busy, but I have been able to make some progress on my latest project. For those of you who may have missed the previous post, I decided to build the ancient Hasegawa Fuji T-1.
This photo shows all the parts rescribed, plus the reworked intake, and exhaust. Also boxed in the wheel wells.it's hard to show in photos..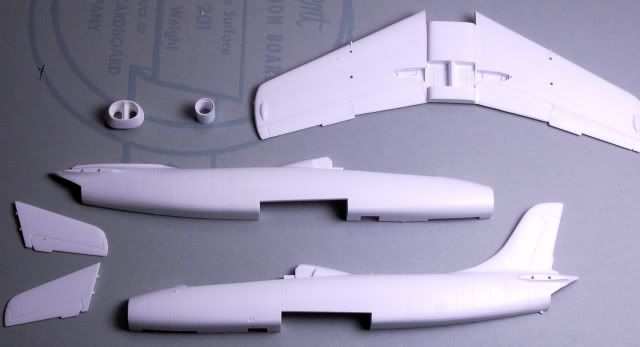 This photo shows the scratchbuilt cockpit nearing completion, with the reworked resin seats in place. That's a quarter underneath..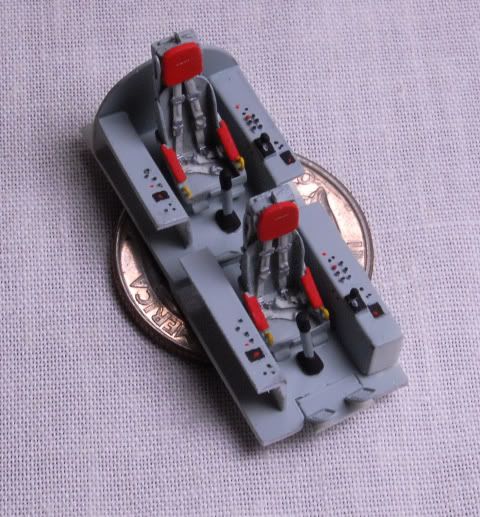 I hope to start getting this little beast assembled into something that begins to resemble an aircraft soon.
Since there wasn't too much to show on the Fuji, I decided to take a few pics of some related subjects.
Since it was the only finished model I have of a Japanese jet, I decided to add a few pics of my rendition of Hasegawa's Mitsubishi F-1.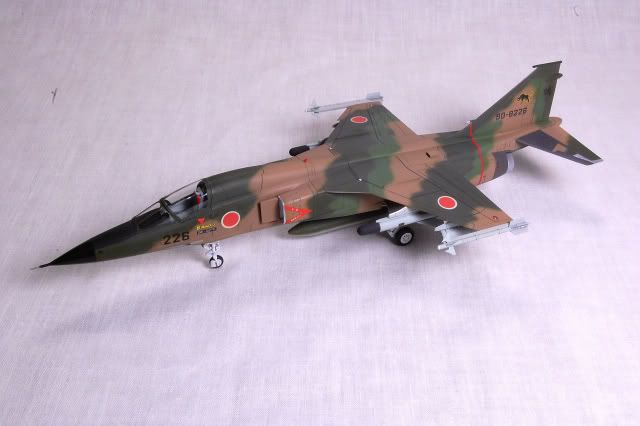 It is a trophy winner from some years past, and has rescibed panel lines, and weapons from Has. JASDF set, outfitting it in an anti-shipping role. Also some minor cockpit detail added.
Since I had the camera out, I also thought I'd take a few snaps of my Trumpeter Shenyang F-8II. Another trophy winner from times past. It's Chinese instead of Japanese, but what the heck..

One other thing...I suppose everyone has seen the new Special Hobby TT-1, and Saab J-21R ??
Pretty exciting new releases! Not that I really need anything more in my "to be built" pile...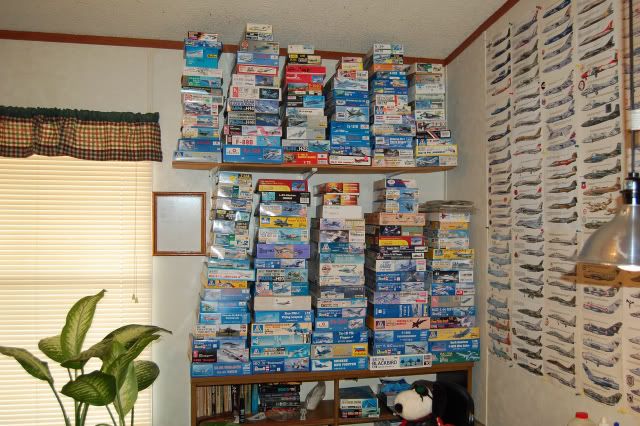 God Bless, my friends, and happy modeling!
And Happy 4th of July as well...GOD BLESS AMERICA