Ahoj Comrades of the Early Soviet Jet Kits
Last time you could all see how good I am with silver finishes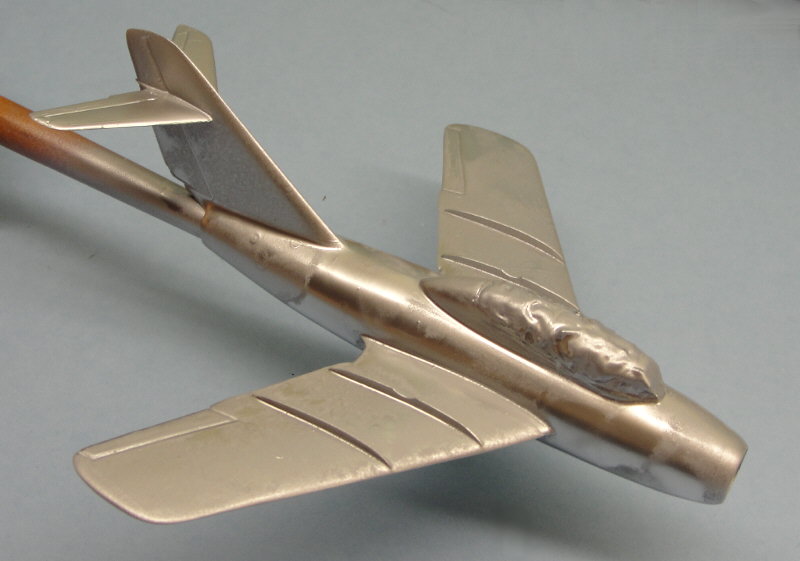 After having received a lot of good advice (thank you all), I first had to clean up the mess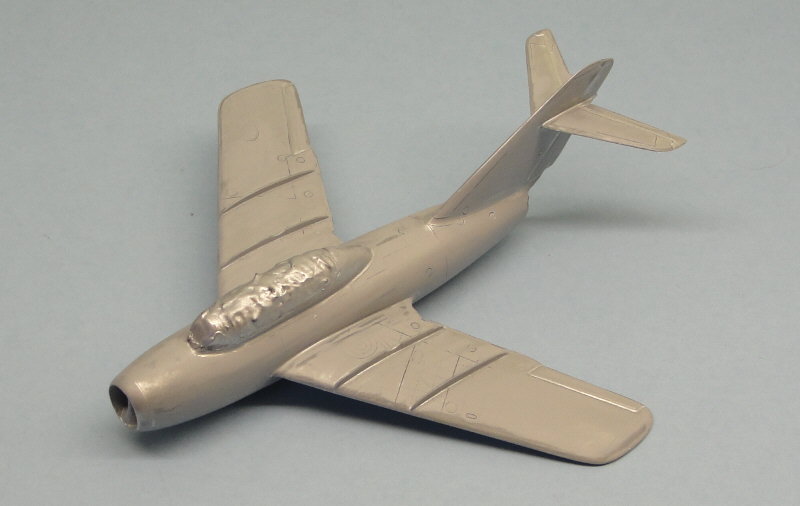 Then try to find the recommended products
What better occasion then the first local scale model show after summer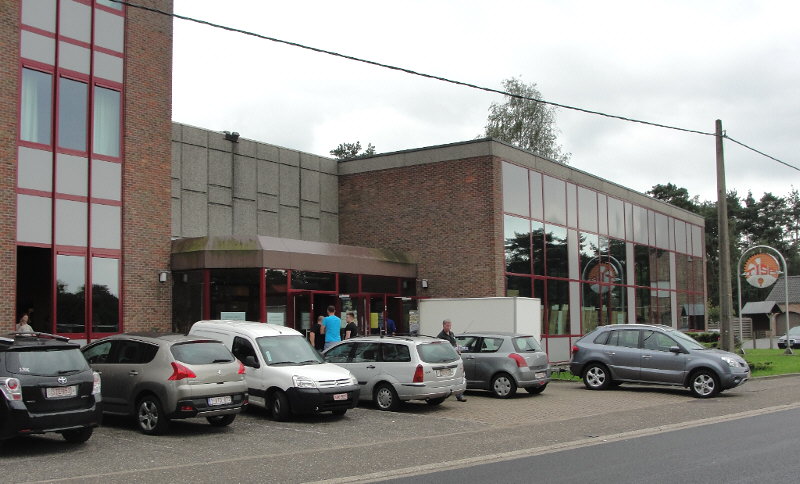 Scaleworld
is a yearly show held by KMK - on the 2nd Sunday of September - and only a half hour drive away
One of the 3 rooms filled with club stands, vendors...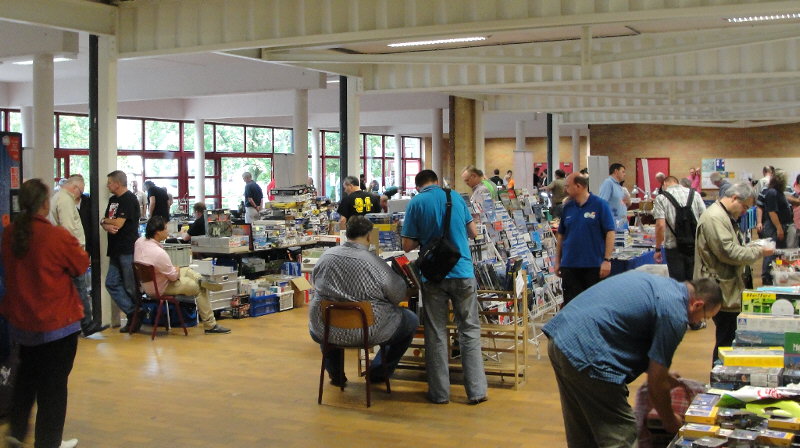 And the contest tables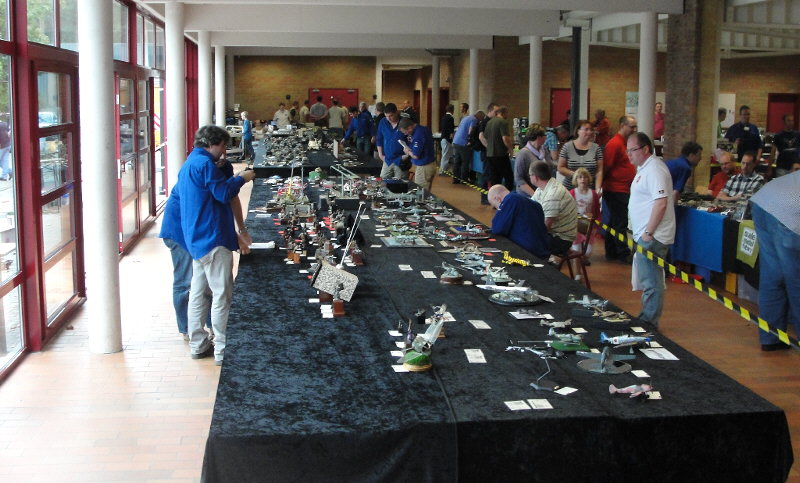 With plenty of fabulous models
Look at the weathering in this small 1/72 diorama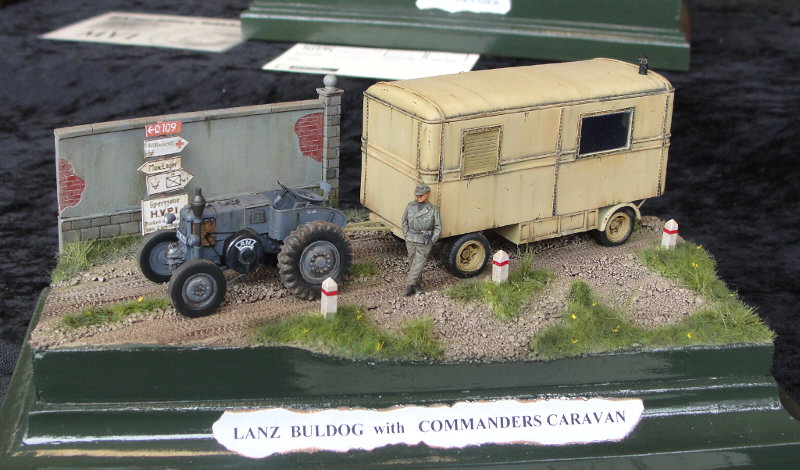 1/35 scale flakpanzer "Keksdose" - sturmgeschützschule, Burg 1945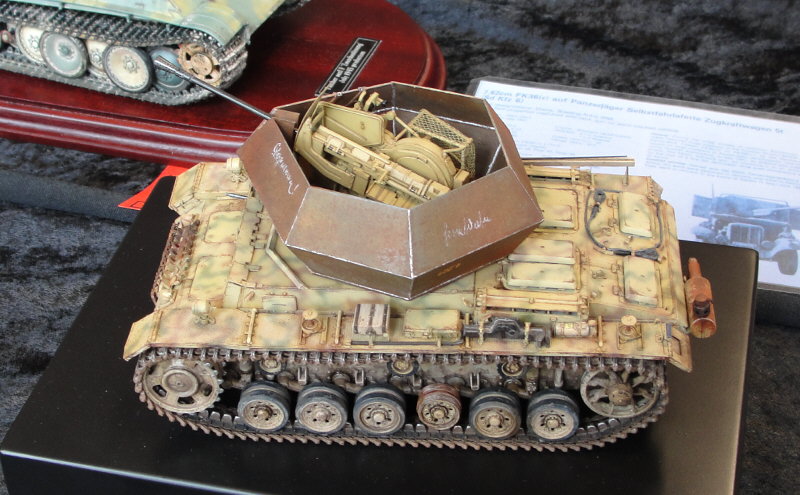 The KMK show always offers a lot of VERY fine weathered models in the contest
1/35 Panzer IV Ausf. B, Normandy summer 1944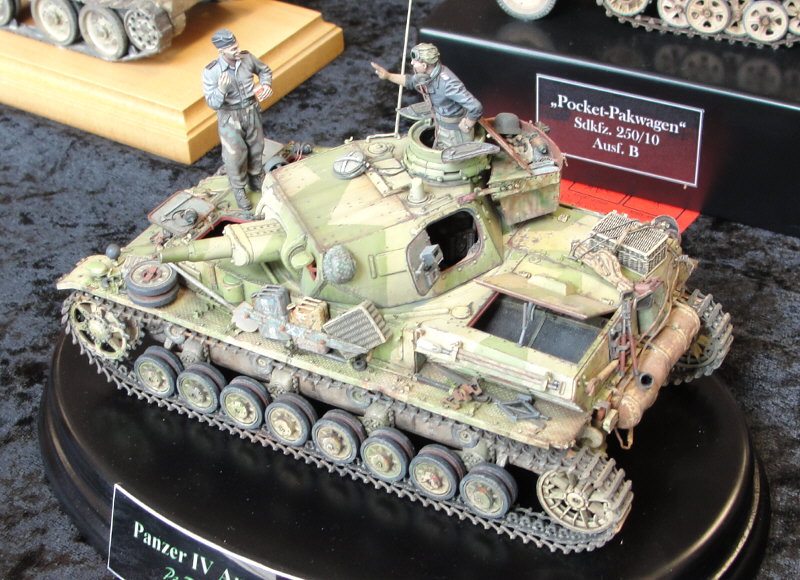 Pictures rarely do the models justice
1/35 BT-7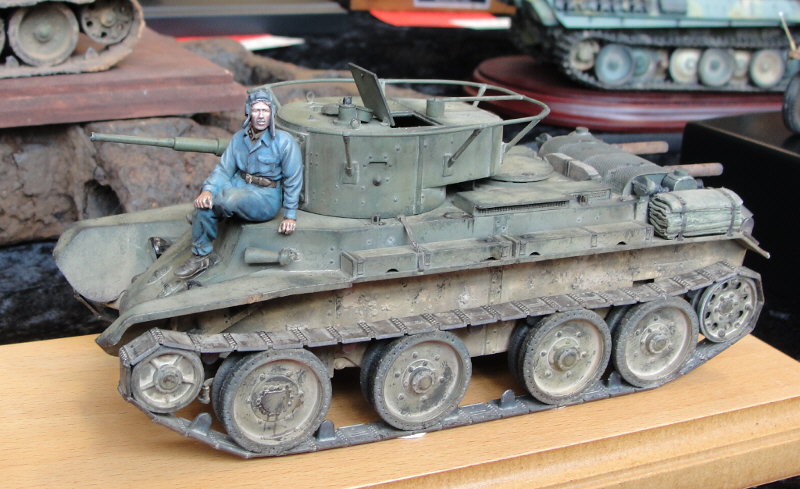 I'm also happy to see more and more Czech modellers visiting Belgium with their models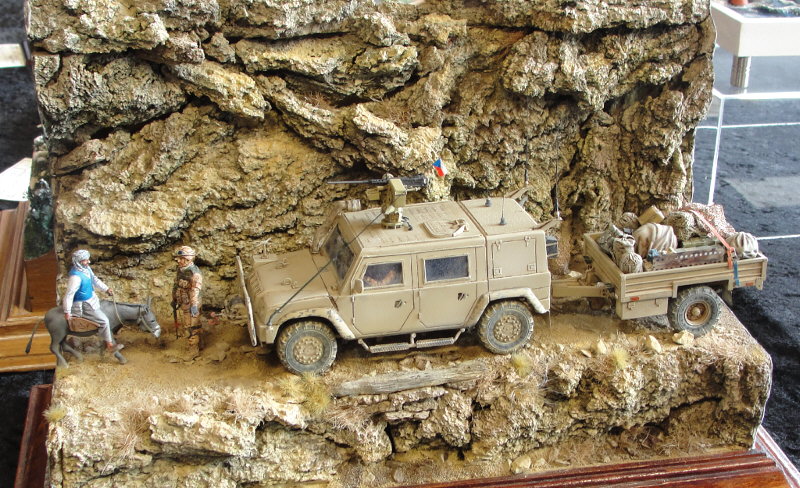 A very nice 1/35 scale vignette
Title : Closed!!! No fuel left over for the enemy, France 1944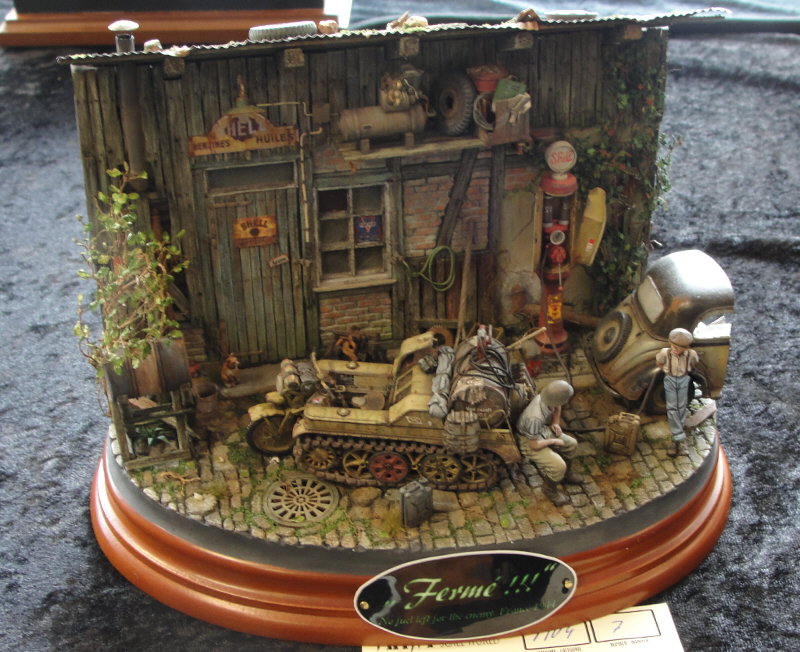 A 1/35 scale Soviet Churchill tank in winter camo
A first for me - looks great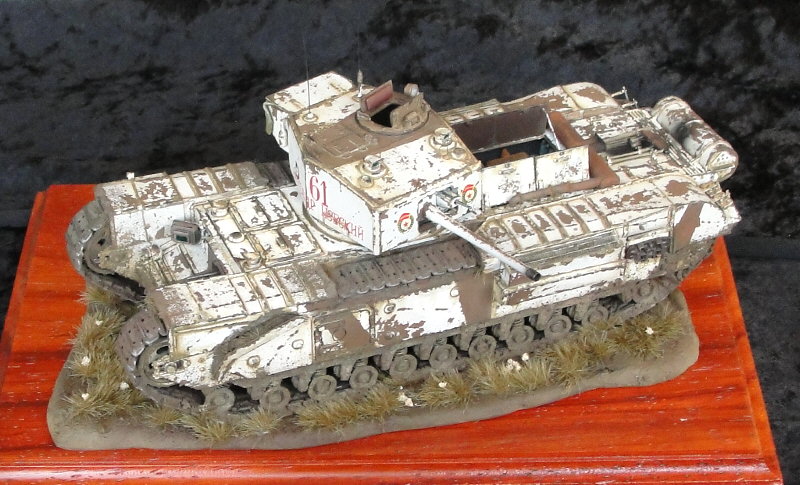 Note the dirt on the tracks and the body of the vehicle
1/35 scale Nashorn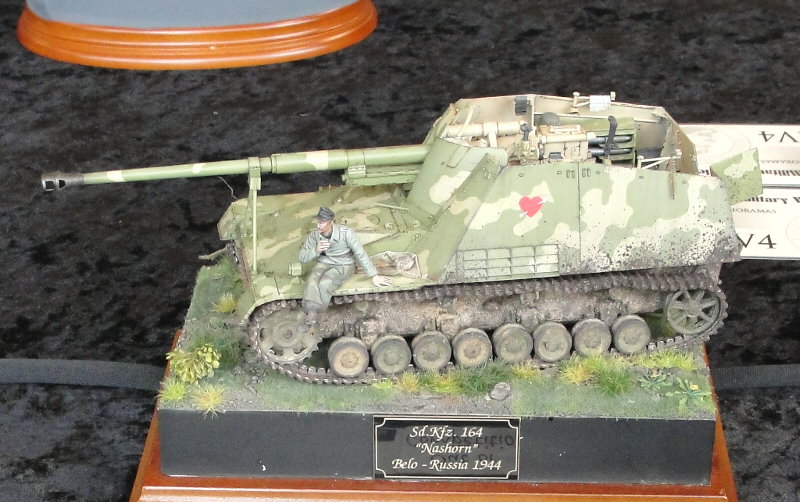 Somewhere in Europe, 2025
SF category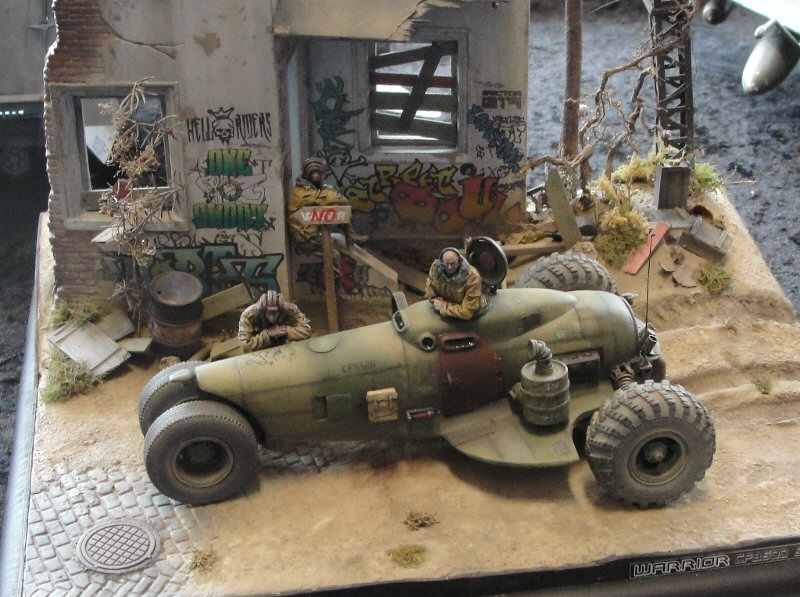 A highly detailed 1/48 scale MiG-21 in Cuban colours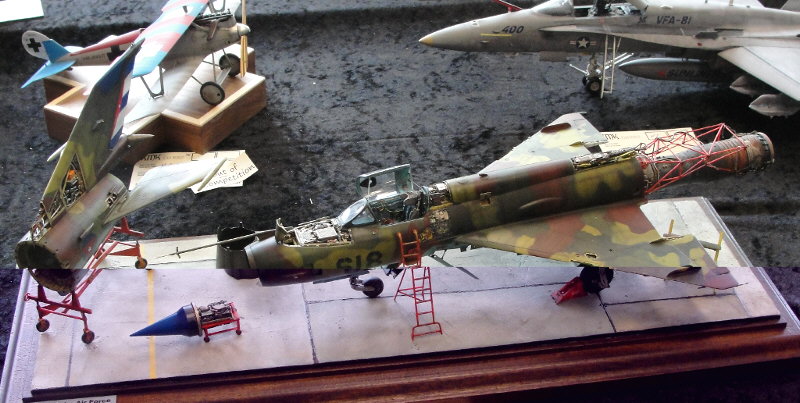 Sadly, lightning conditions weren't always optimal, but you can see the amount of work done to upgrade this kit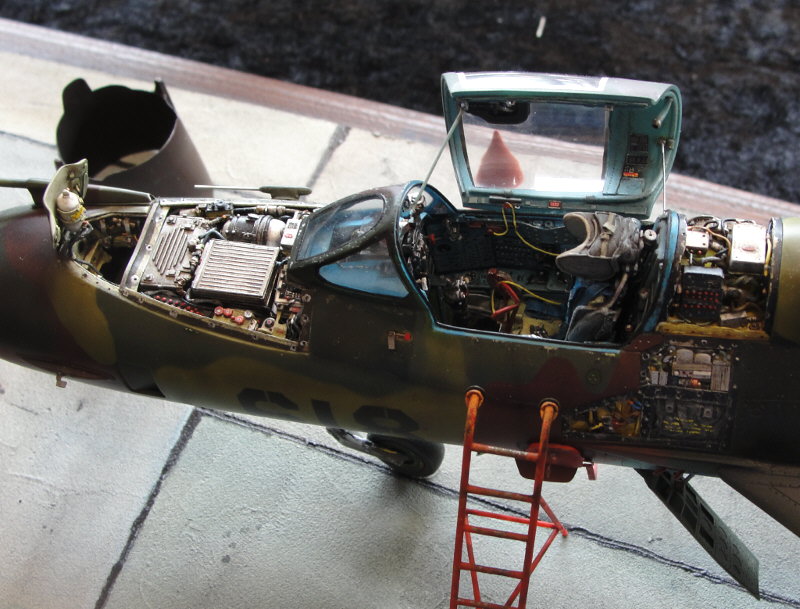 I haven't seen many Bubbletops in Soviet colours
1/48 scale - and note the weathering again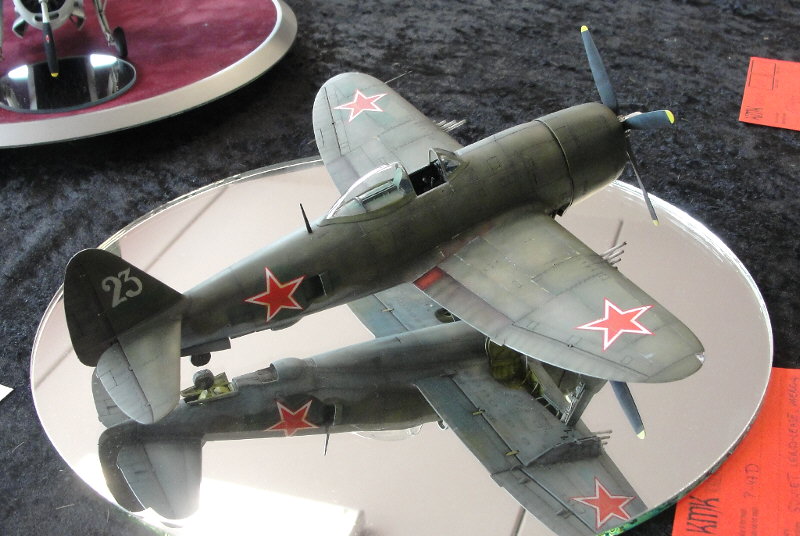 There were not many aircraft models in 1/72 scale, this Tracker being one of a few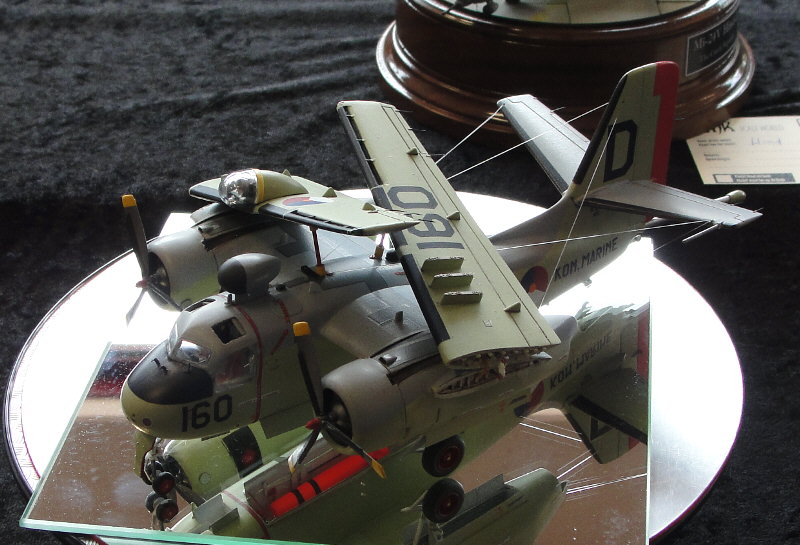 Together with this Neptune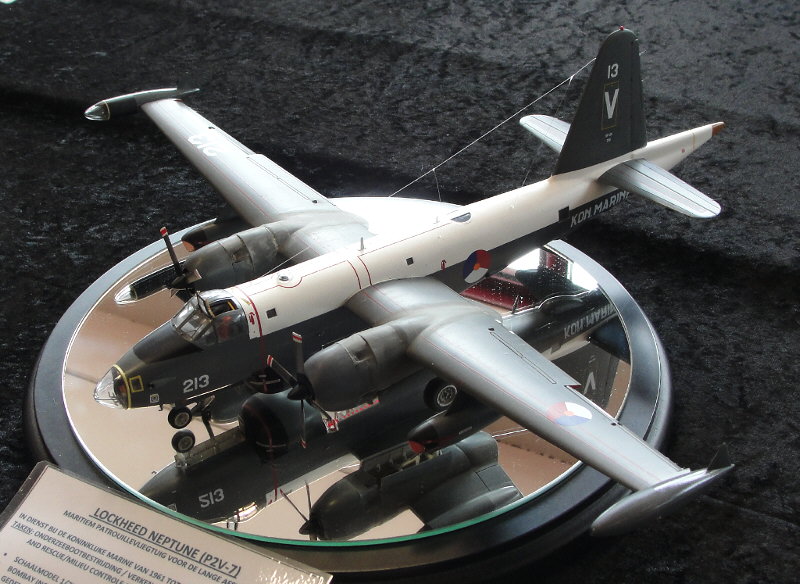 Based on a picture, a Stuka towed by a Panzer I
1/48 scale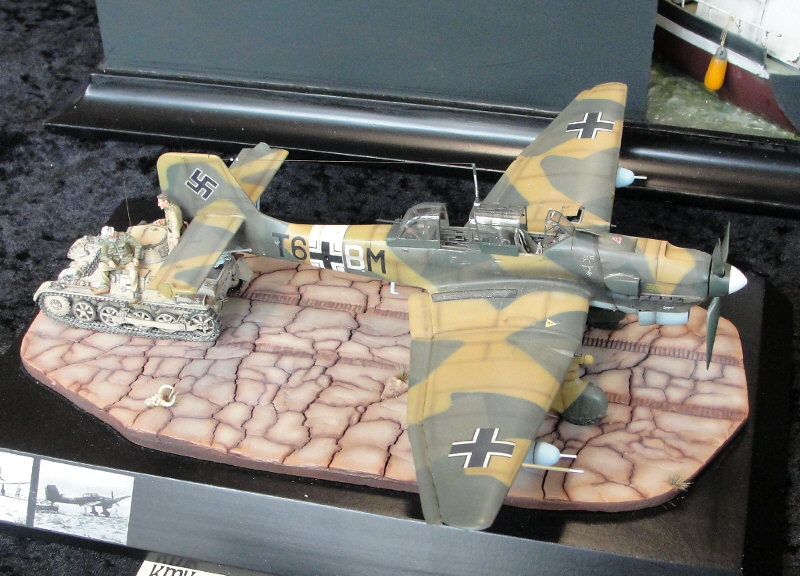 A wrecked MiG-23, a model I saw for the first time some months ago at Modellbrno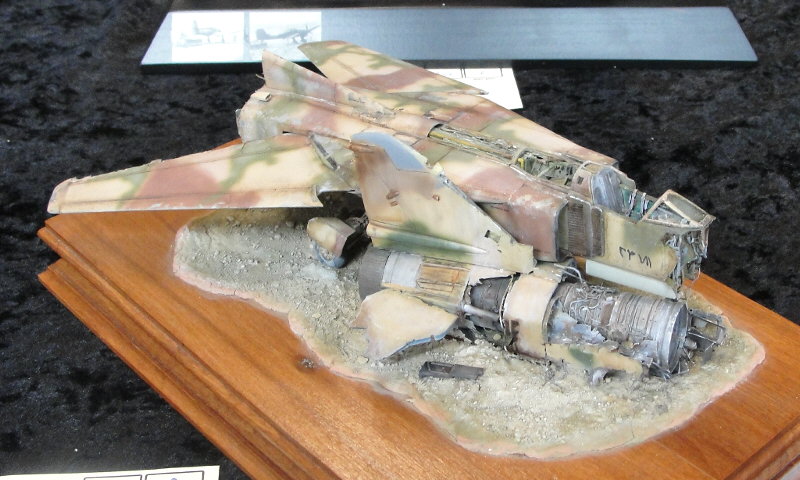 1/48 scale Eduard Hellcat - detailed and weathered to a high degree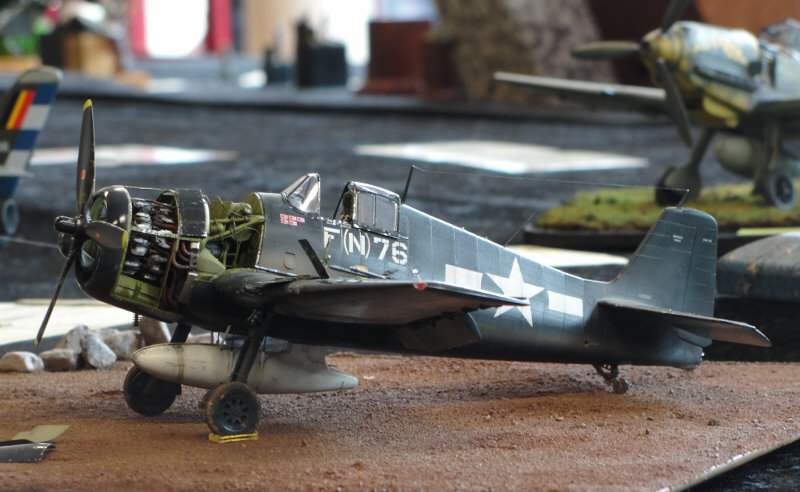 A beautiful Avenger in 1/48 scale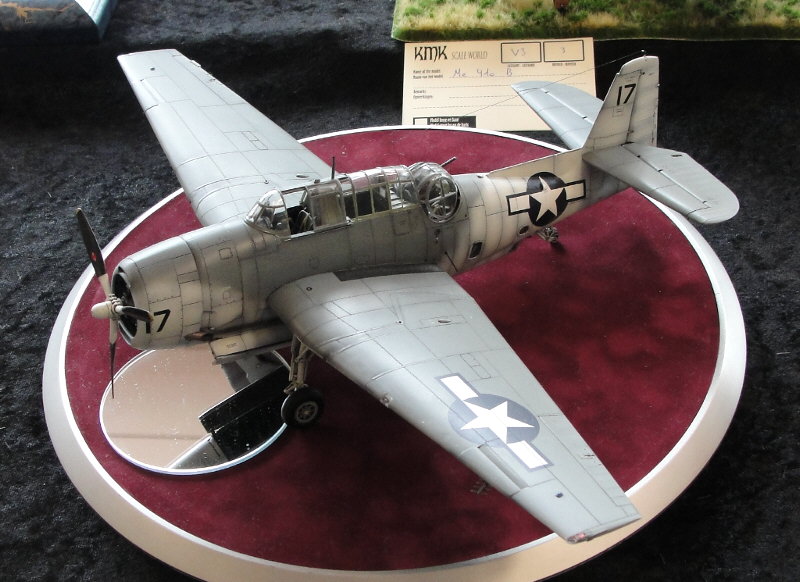 Note the bucket of water in front of the windshield on this 1/48 scale Me-109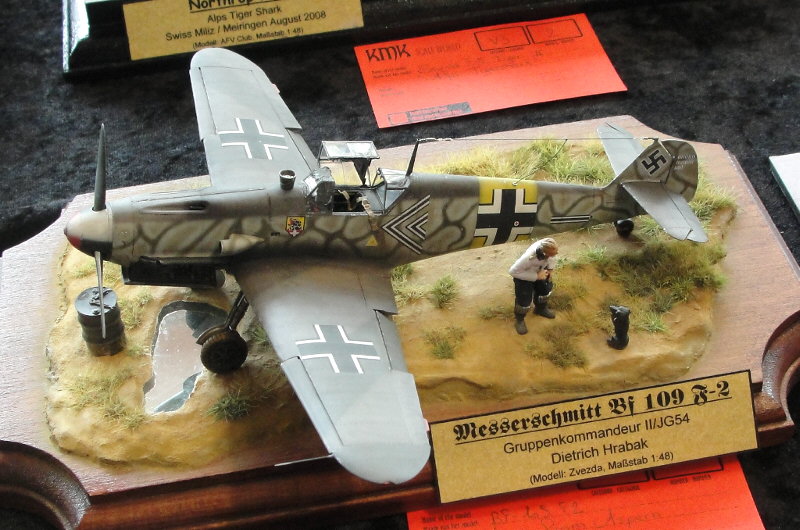 Diorama's which tell a story are always interesting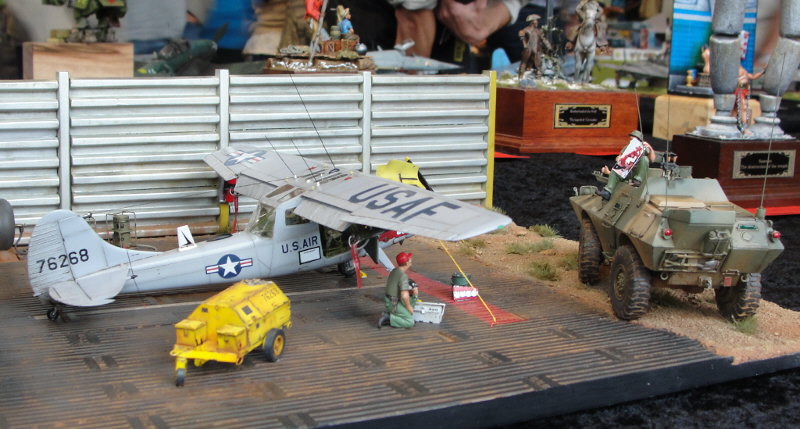 I think you can guess what it is about
1/48 scale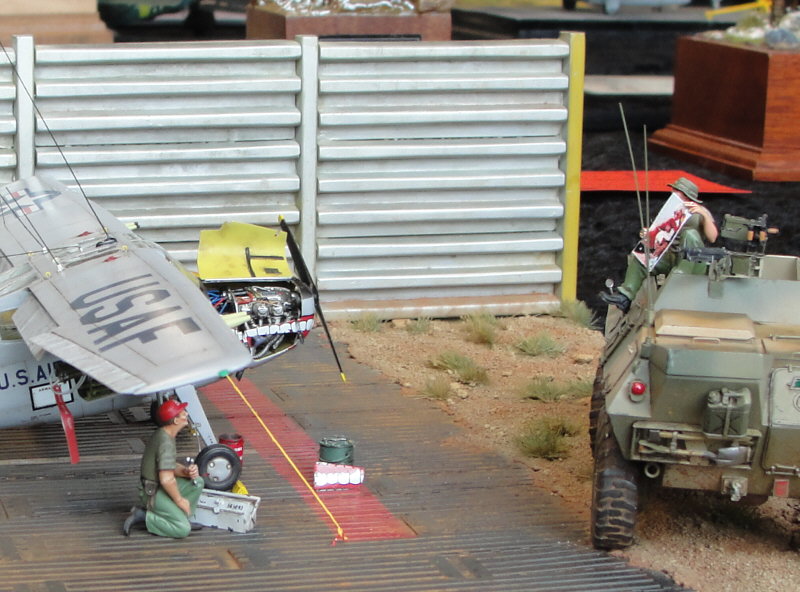 The KMK show usually also has some very good figure modellers entering their latest work in the competition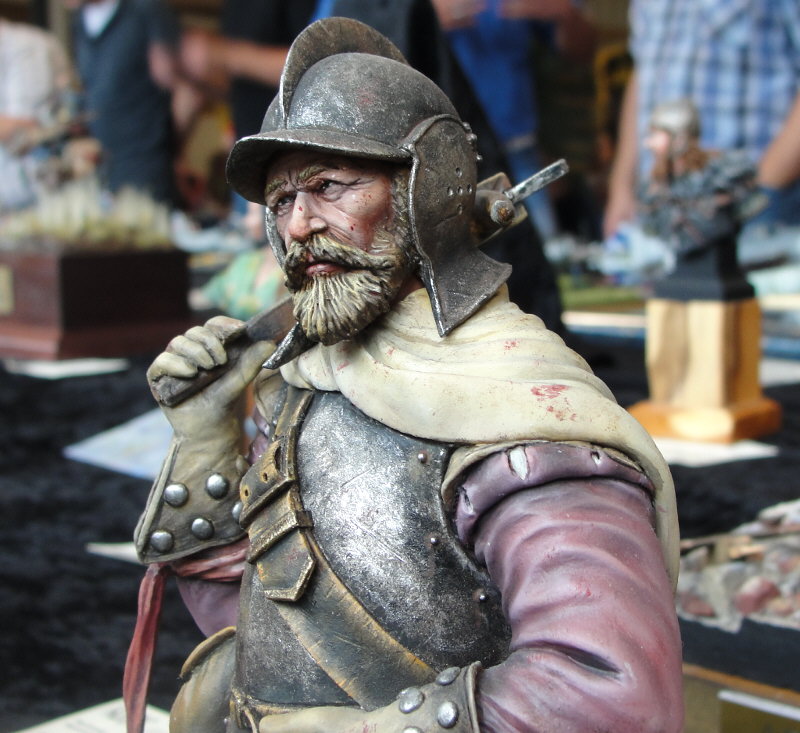 Amazing paint work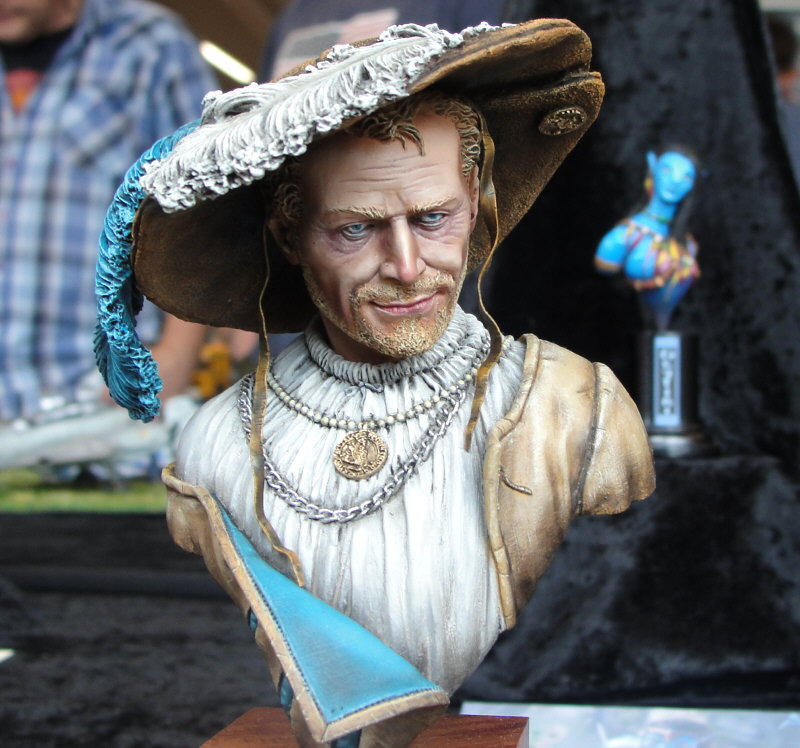 Making the figures look like real
Look at the face, the skin, the rat, the weathered lamp, the rope... too many details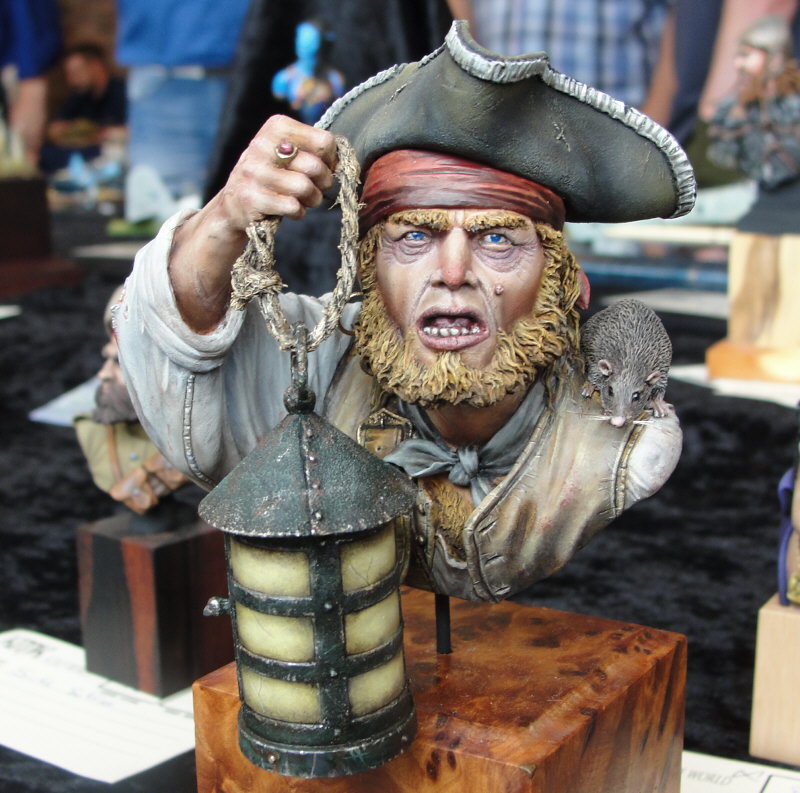 So natural...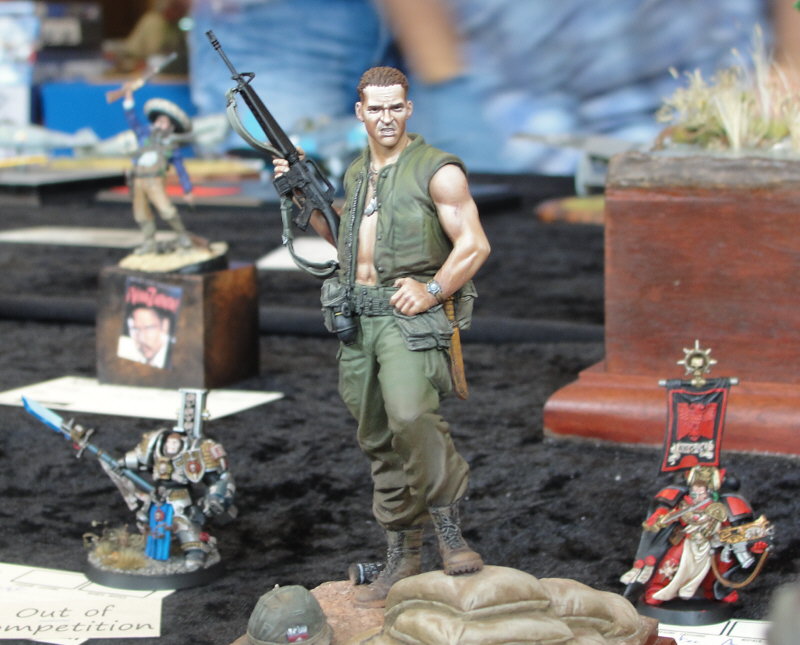 So real...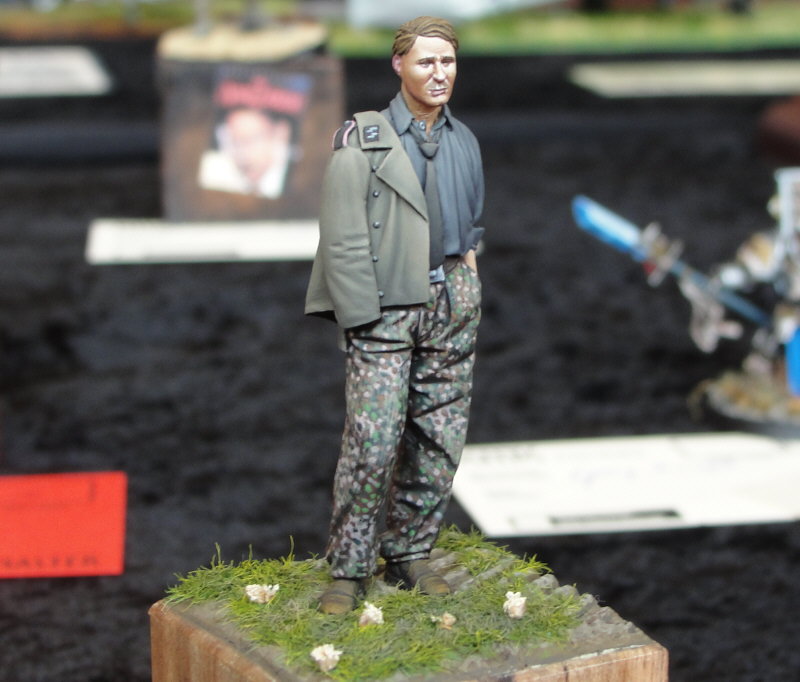 My favourite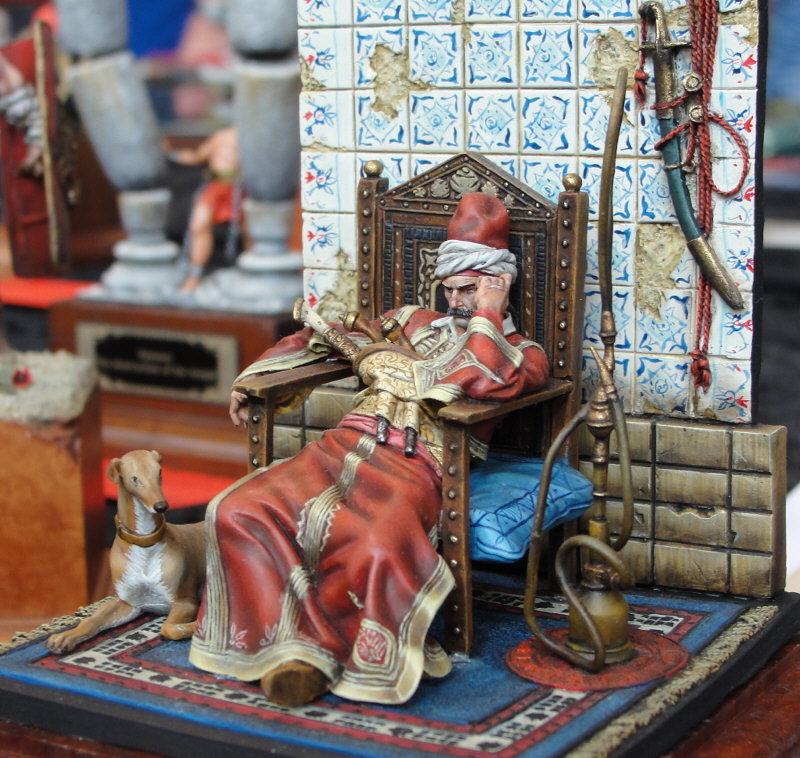 Title : Spring is in the air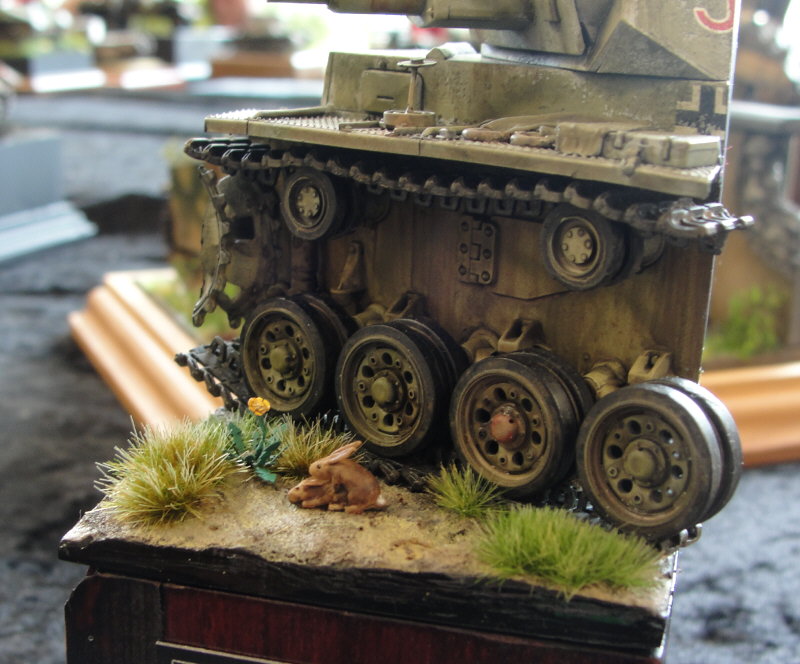 Outside several R/C tanks were engaged in little battles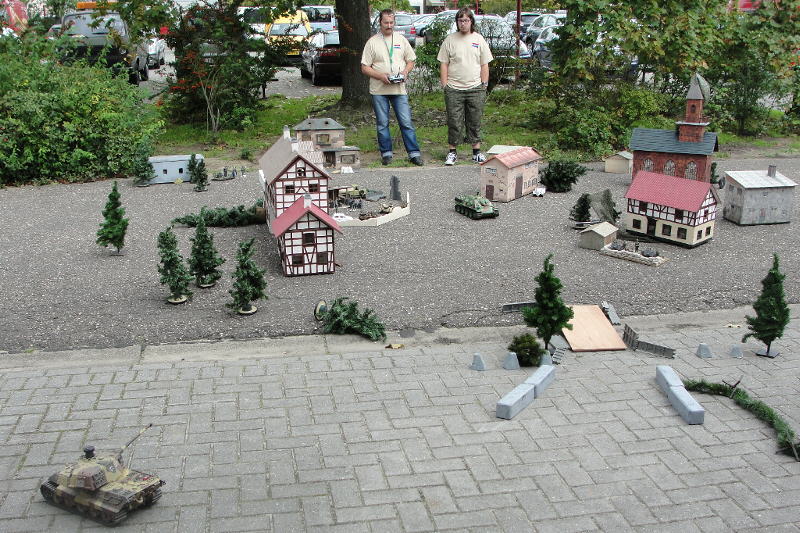 Inside a restored Kübelwagen could be admired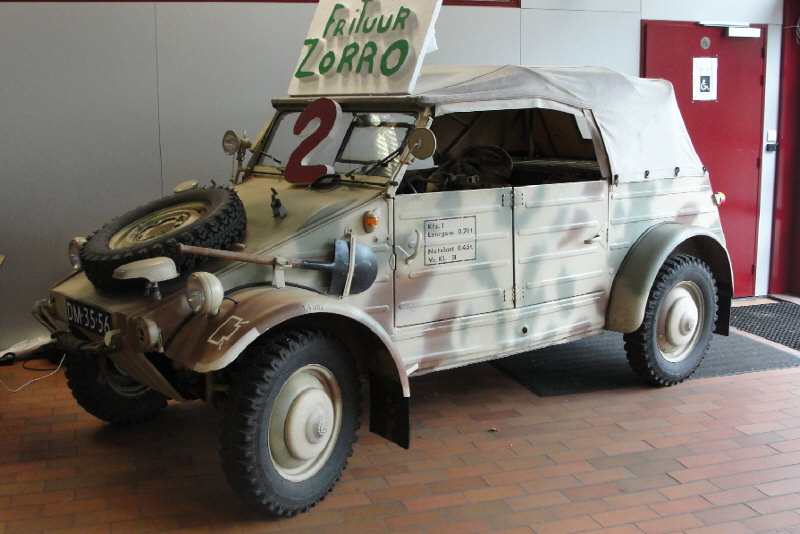 Or you could watch several demonstrations by master modellers
Here Spencer Pollard is showing his techniques for painting boxes and wooden crates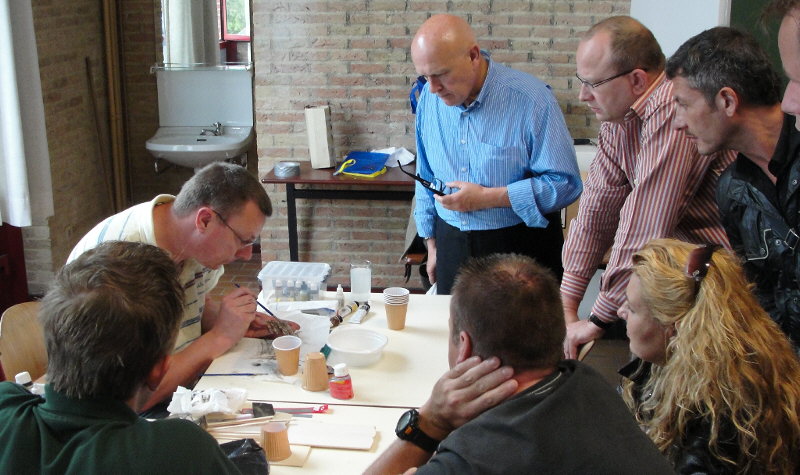 Many vendors were seducing us with their latest products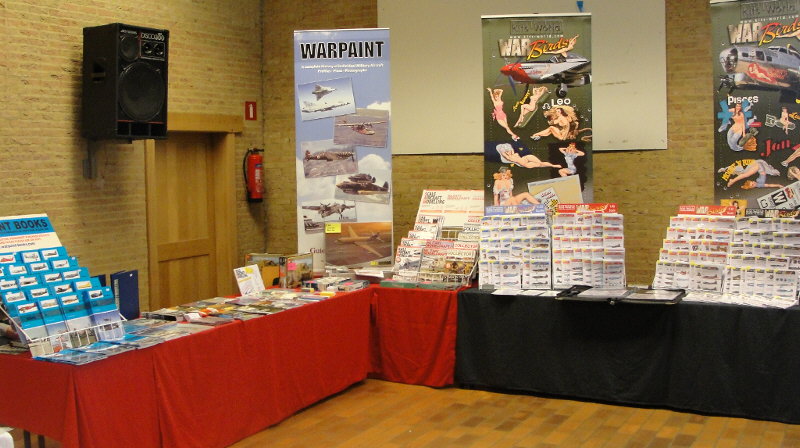 I can not resist sales with everything at 5 euro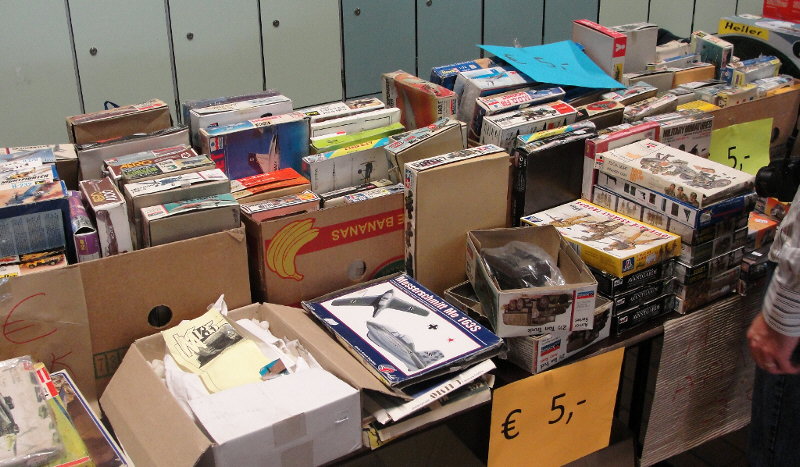 I rescued this poor kit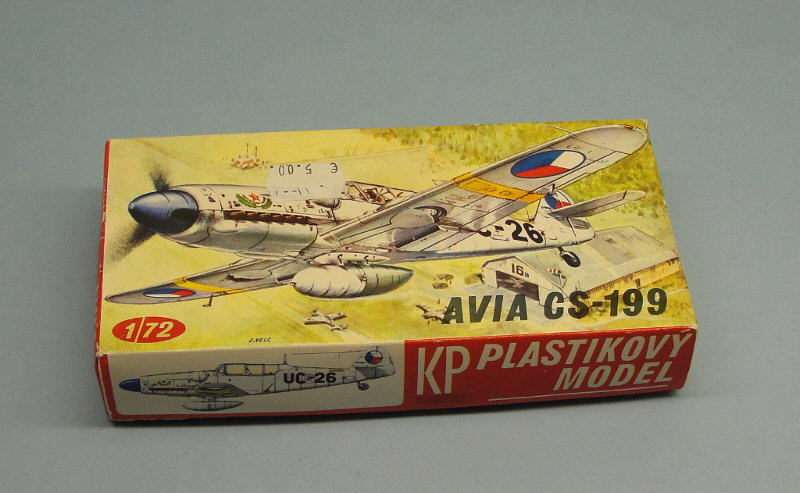 And somewhere else I found this while looking for "something special" for our early Soviet jet mini GB - 14,90 euro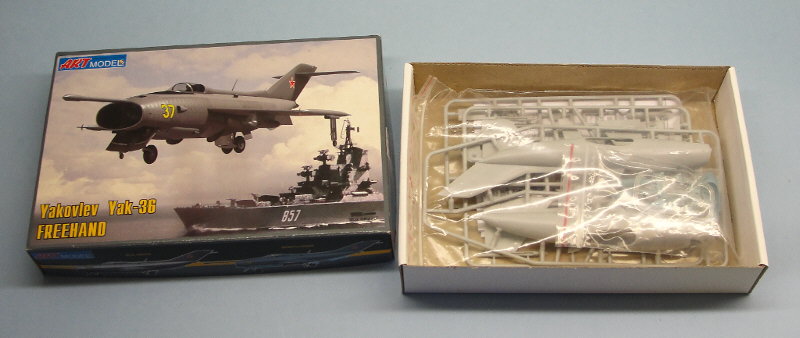 But I didn't expect to find this
I have been looking forward to this kit very much, and here it was - 25 euro for a very decent looking model of a very interesting subject
Cool !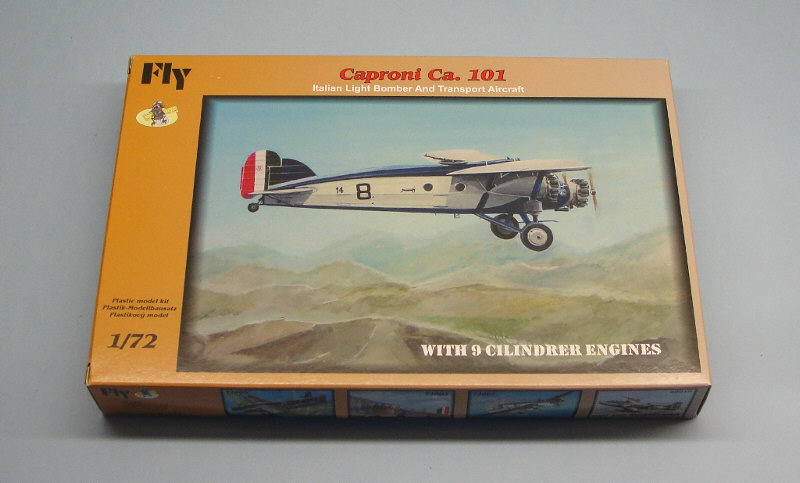 But, I was on a mission
I also had to find me some NMF products
Isn't that Alclad over there... ?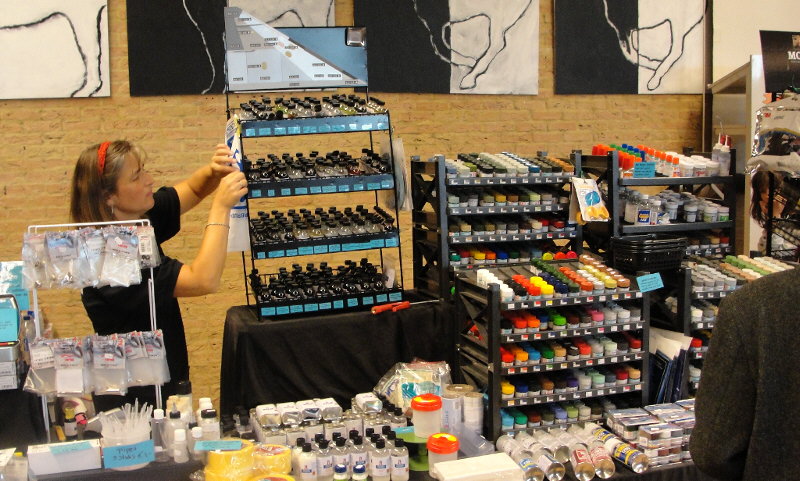 It was
So I bought myself some Alclad bottles (I was impressed there were so many different shades) and the TS-30 rattle cans as used by Vic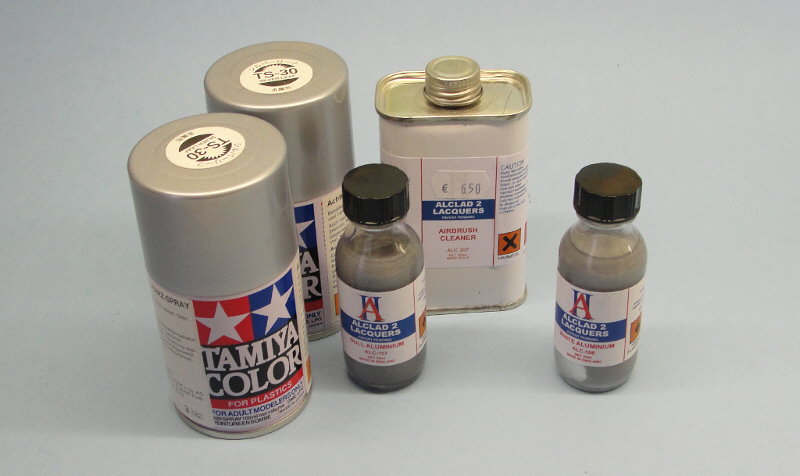 Now about rattle cans...
I did try them about 20 years ago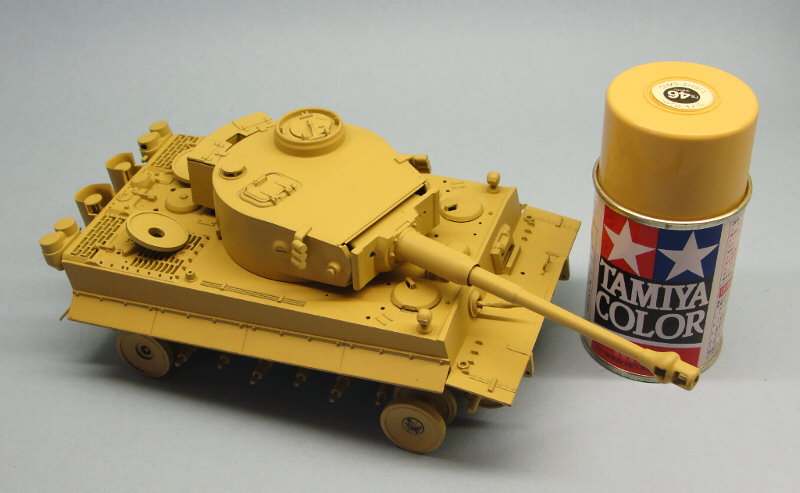 On a Tamiya 1/35 scale Tiger
It didn't work well on the edges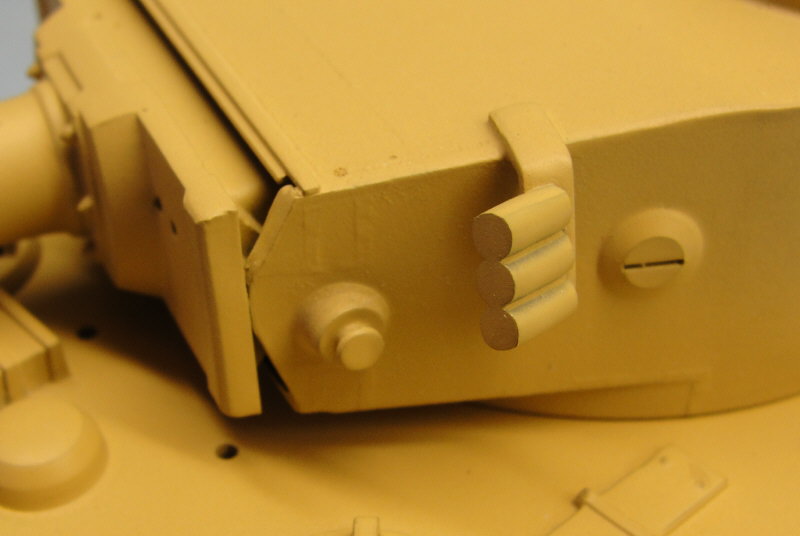 And I even tried it on a car model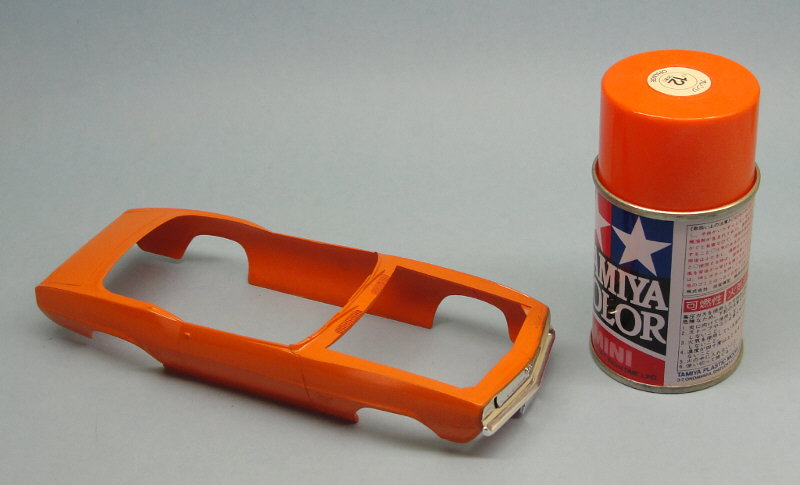 The dreaded "orange skin" effect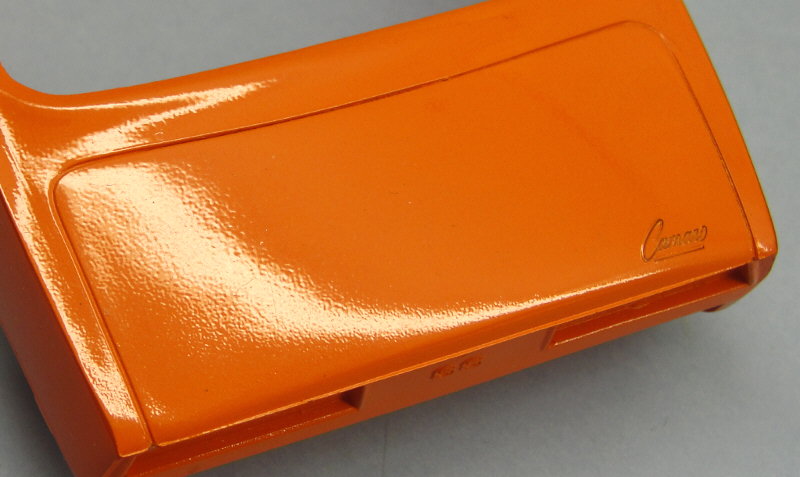 Meanwhile I had bought several of these cans, but they disappeared soon in the darkest corner of a closet - until now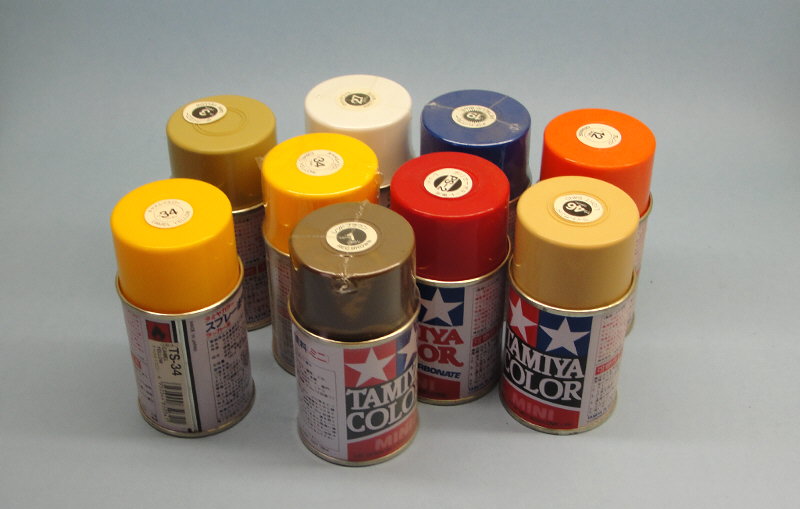 Now 20 years later, I was ready to give it another try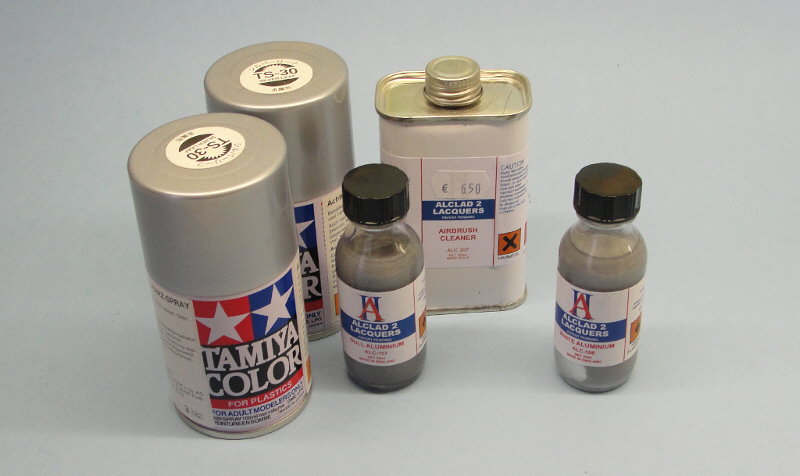 After just about one minute of spraying I ended up with this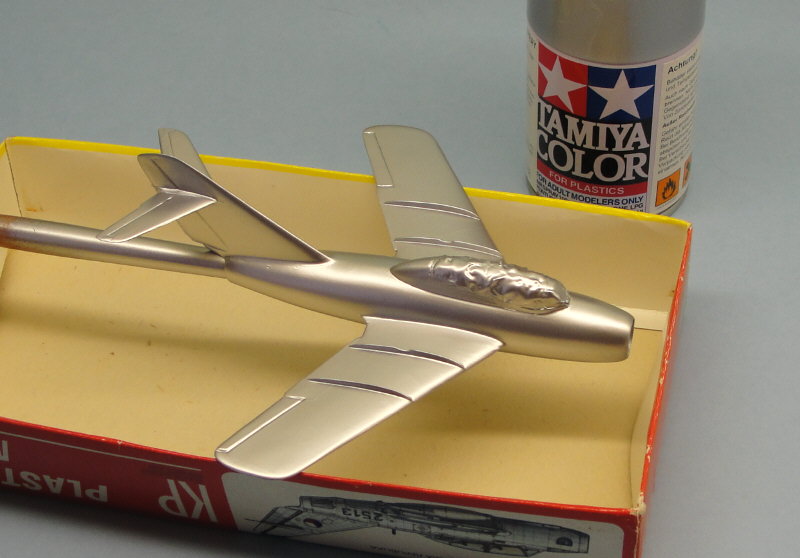 Though I still have some "orange skin" effect
Maybe I have to spray thinner coats... though this isn't easy with a spray can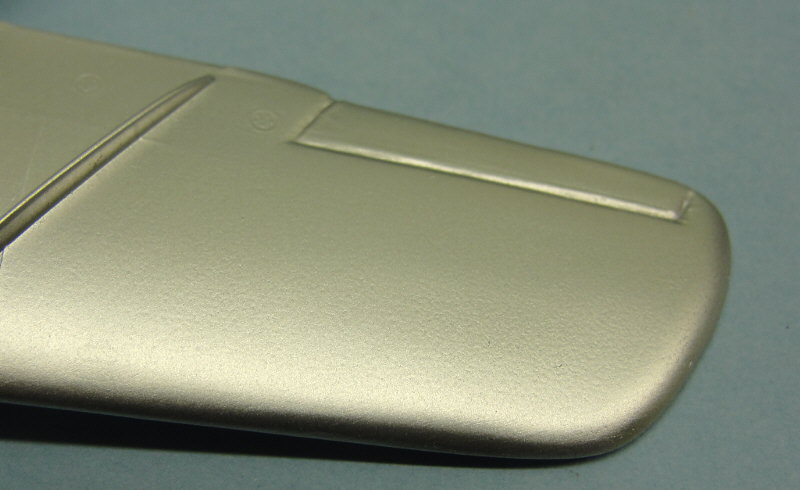 But it's definitely an improvement over my earlier efforts with Vallejo silver
And much quicker too, what I like VERY MUCH
I hope to be able to finish this little MiG now pretty soon, so I can deal with the other lingering projects as well - as I'm dramatically tempted to start something else by seeing all the magnificent subjects on this forum
Thank you all people
Take care
* * *
William De Coster / Belgium
/ past builds on HS :
Plastic Stories
1/72 -
Airfix
-
Spitfre PR.XIX
:
Part I
(incl Flying Legends 2011 show report) -
Part II
-
Part III
-
Part IV
(incl. Pilsenkit 2011 show report pt.1)

1/72 -
AGA
-
Polikarpov I-3
:
Part I
-
Part II
-
Part III
-
Part IV
-
Part IV
1/72 -
KP
-
MiG-15 UTI
:
Part I
-
Part II
(incl. Pilsenkit 2011 show report pt.2)

Just like the perfect woman doesn't exist, I will never build a perfect model.
Puts me on a par with God