Assembly complete: no putty whatsoever on wings and fuselage (fantastic Heller moulds, after 45 years!). I had however some difficulties in keeping the undercarriage struts straight.
[IMG]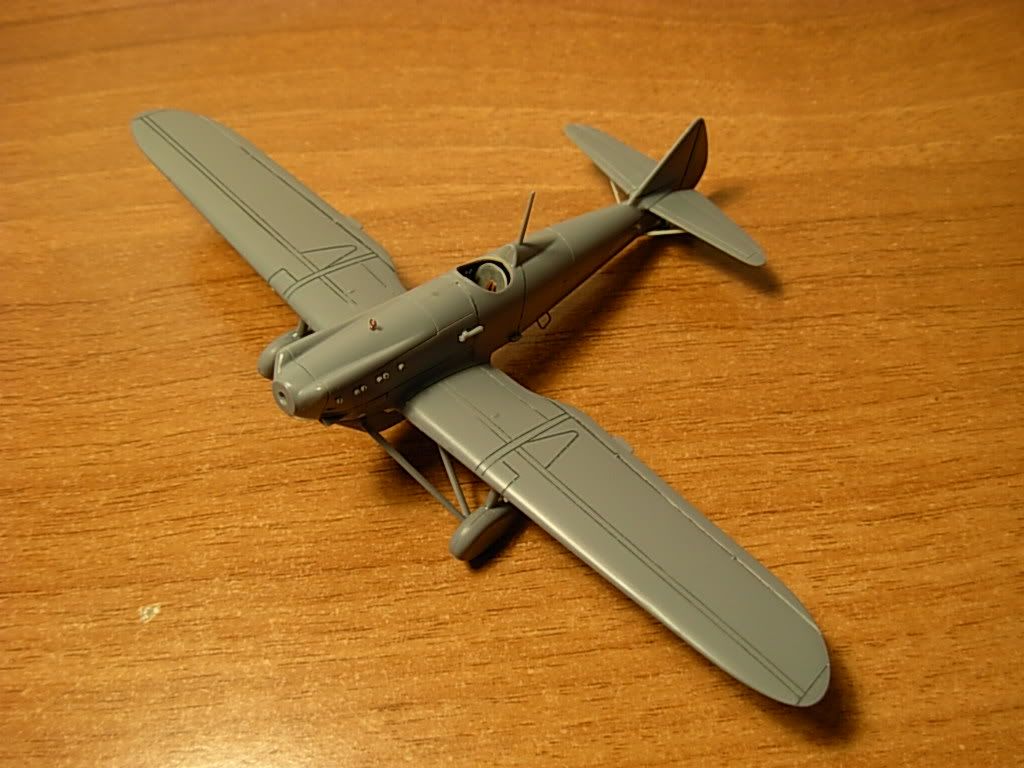 [/IMG]
Some details:
hollowed exhausts and air intakes on the nose. Gunsight added from copper wire:
[IMG]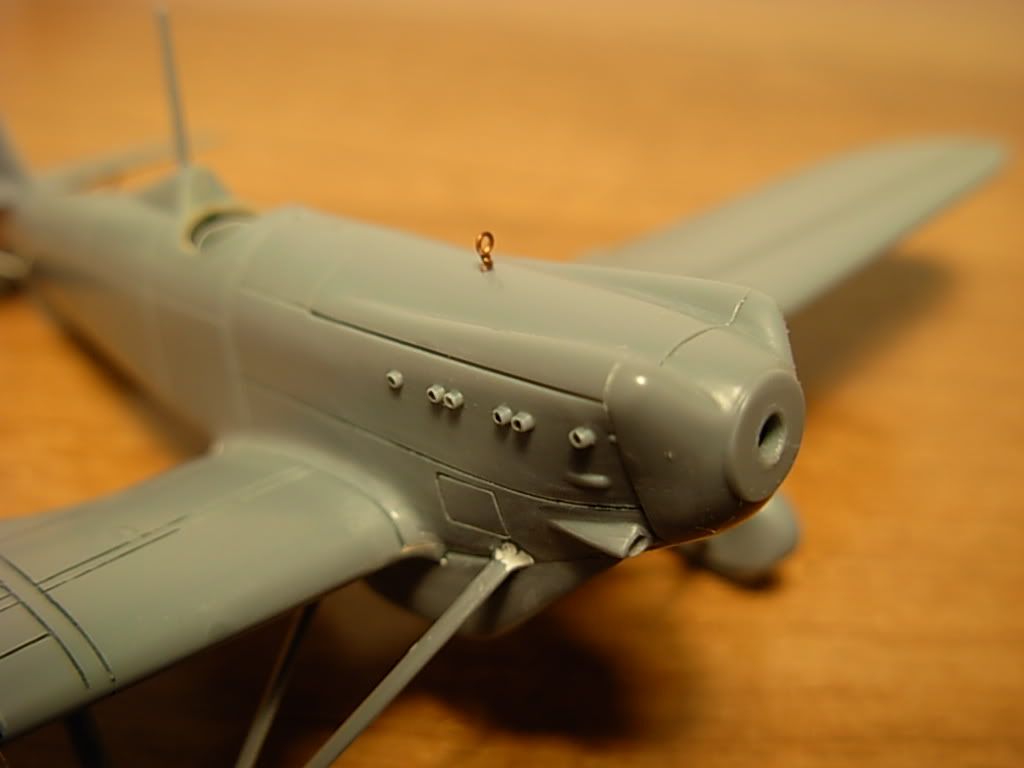 [/IMG]
new gun pods, those of the kit being too small:
[IMG]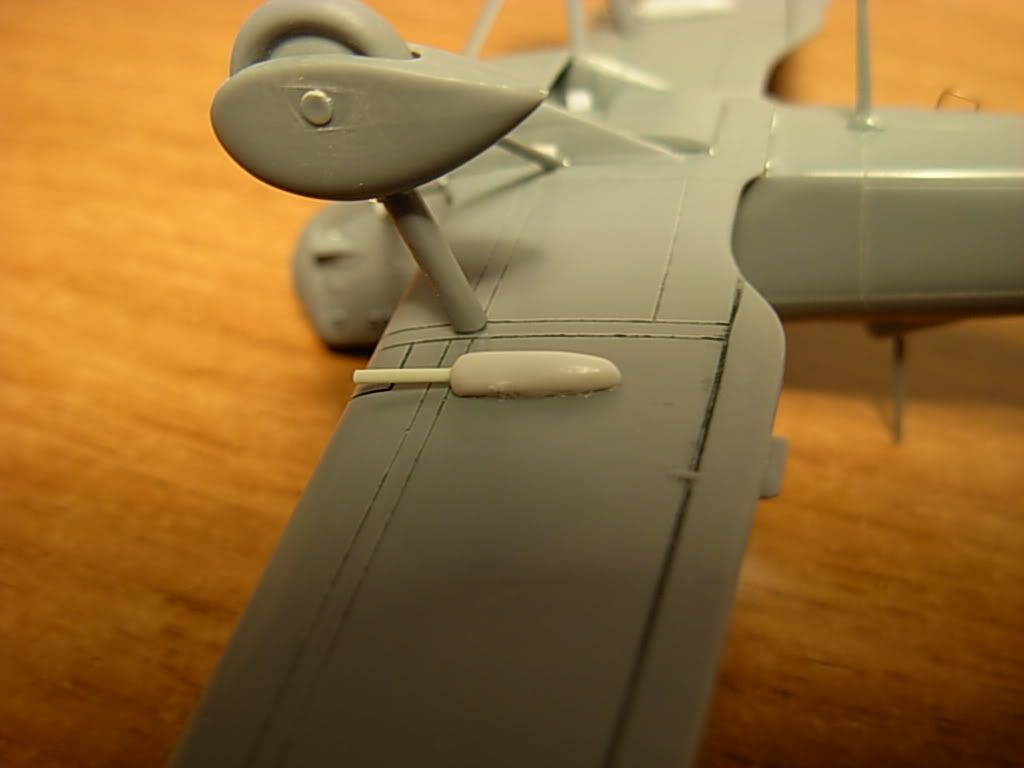 [/IMG]
new tailplane struts (those of the kit being chunky), new tail skid supports:
[IMG]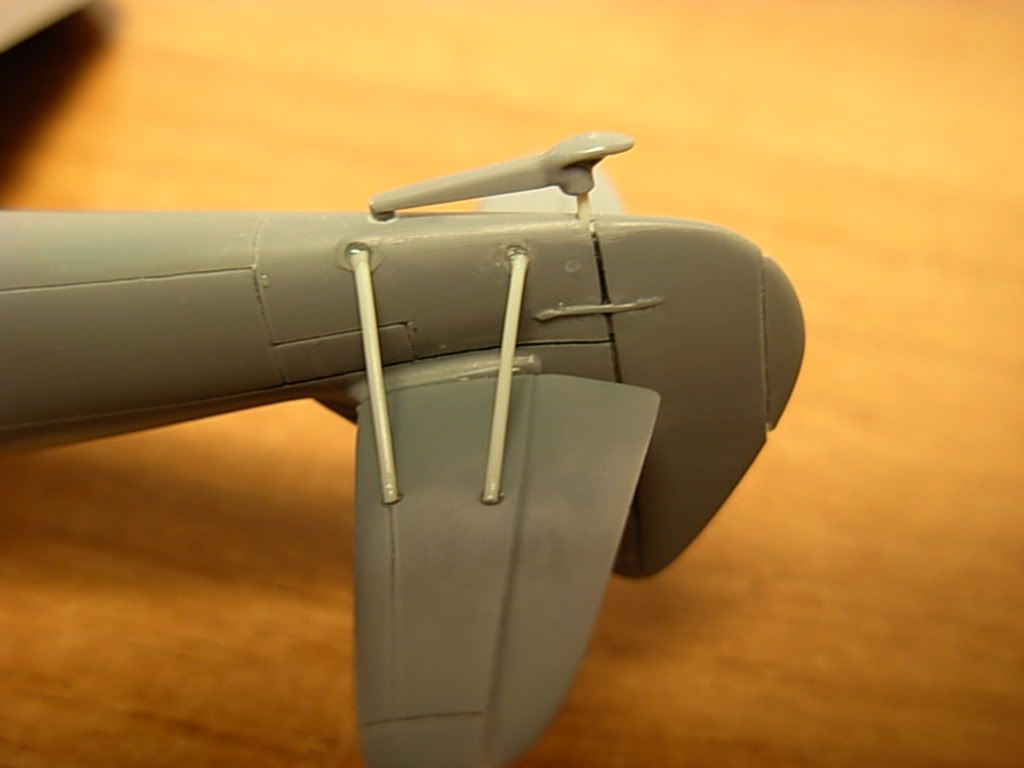 [/IMG]
new access step:
[IMG]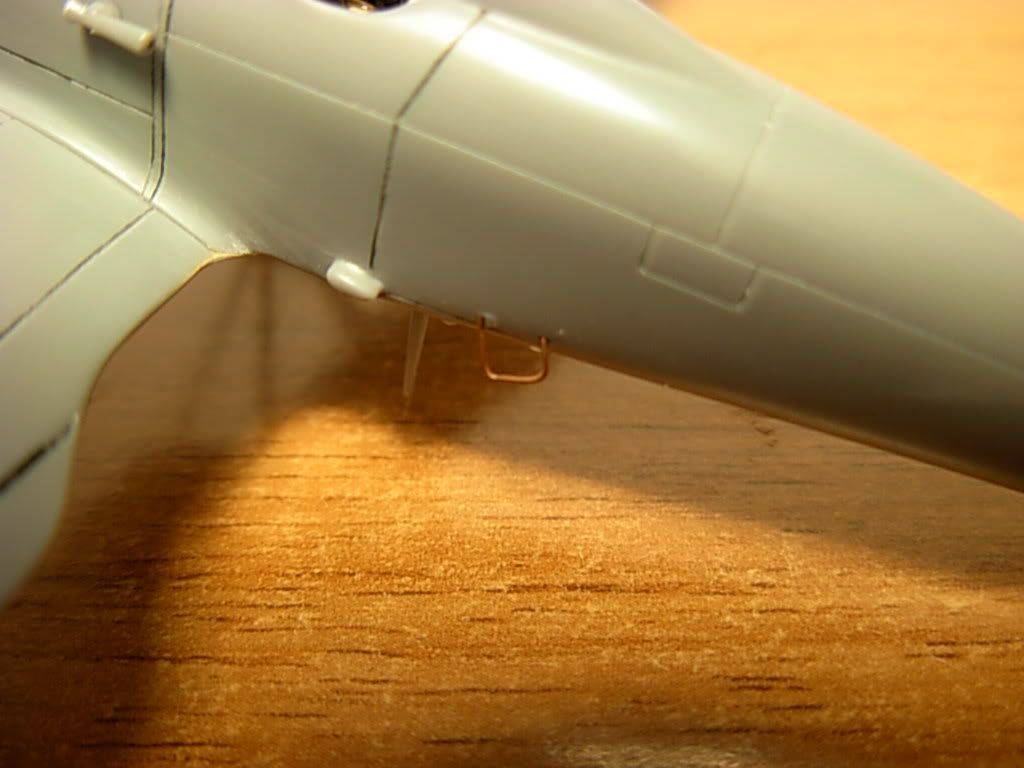 [/IMG]
I've decided to paint the markings for several reasons:
1)painted insignias are cool;
2) blue of the cocardes decals is wrong and off center, so they are useless
3) even if they were right, the kit does not provide a decal for the rudder tri color: if I dare to use wing decals and paint the tri-color only, it would turn out of different shades of color;
4) I have more fun in painting.
So, here is some off-white in the appropriate spots, just to start the job...
[IMG]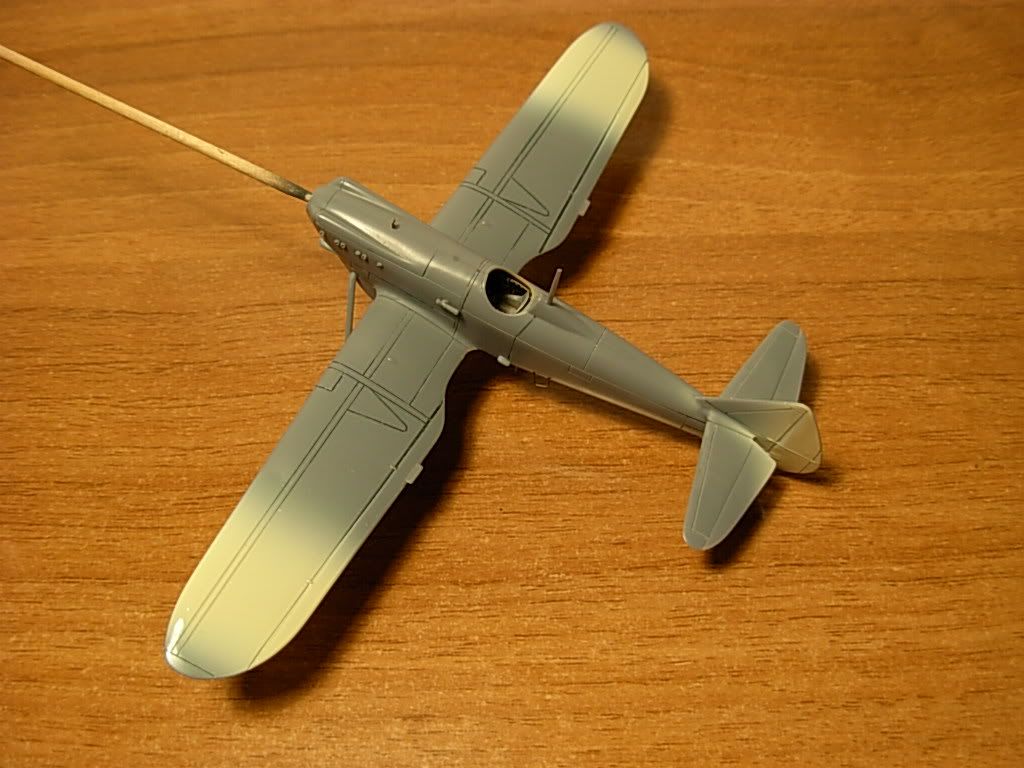 [/IMG]