Greetings everybody
While doing the last bits on my two Zeroes last weekend, I could hear some sad sobbing coming from my stash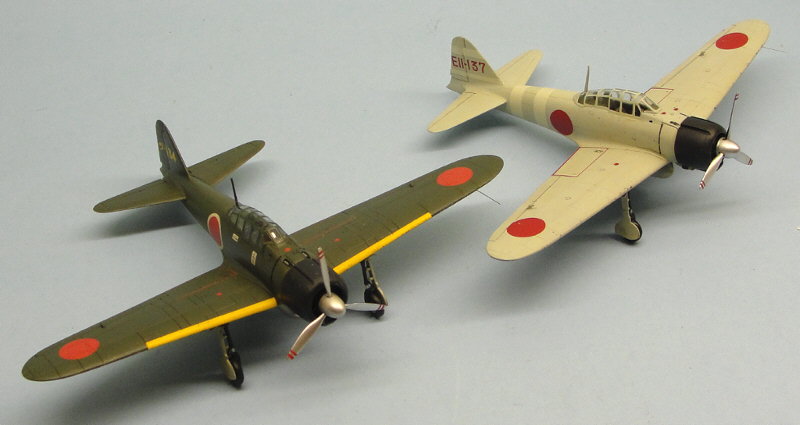 It was my old Hasegawa Zero
Initially I wanted to team this one up with the new Airfix Zero - but it was no real challenge for the new Airfix kit, so it was "forgotten"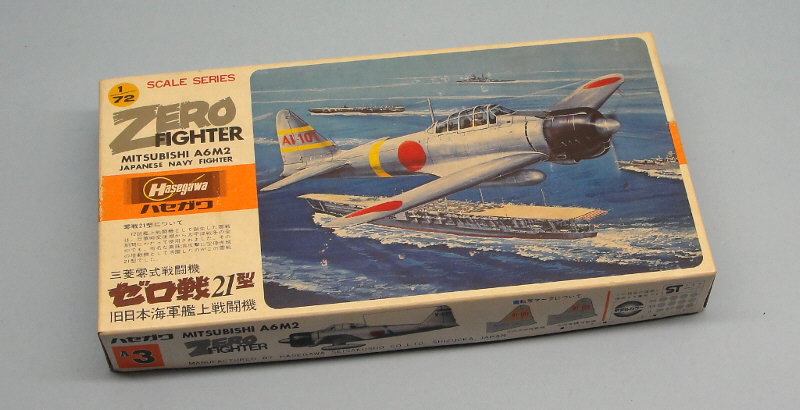 Besides - this kit didn't have decals - that's why you see an empty box in the picture
Note : always check contents when buying 2nd hand kits !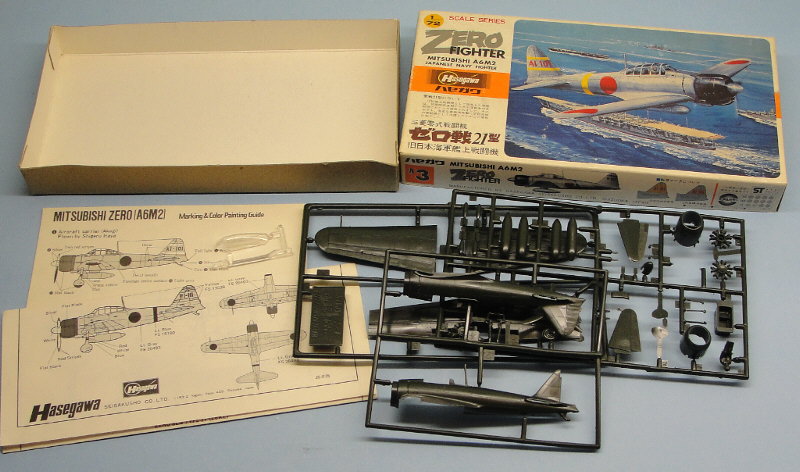 It was released in the early 1970s - and I can imagine it was quite good for its days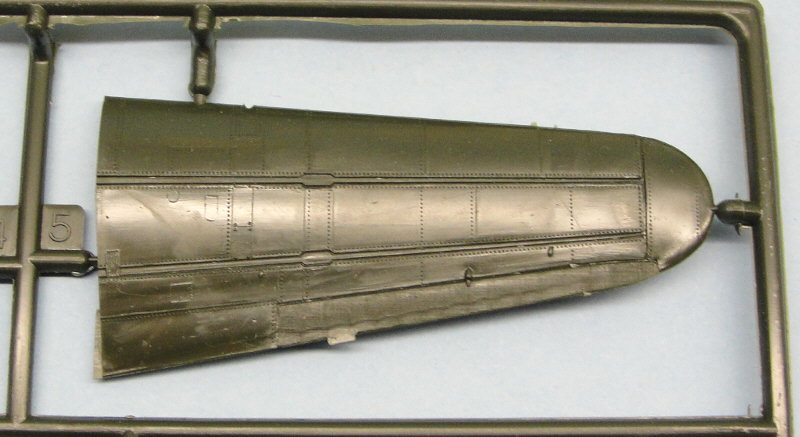 It featured nice rivets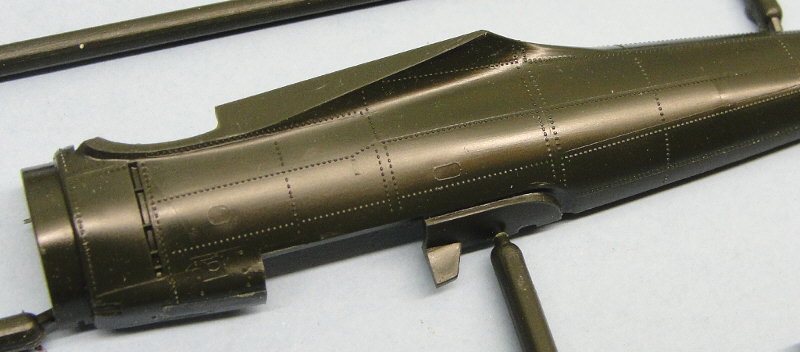 Since it was a generic tooling, it offered two cowlings (the early type at the left is a perfect replacement for the Airfix Fiat G.50 undersized cowling)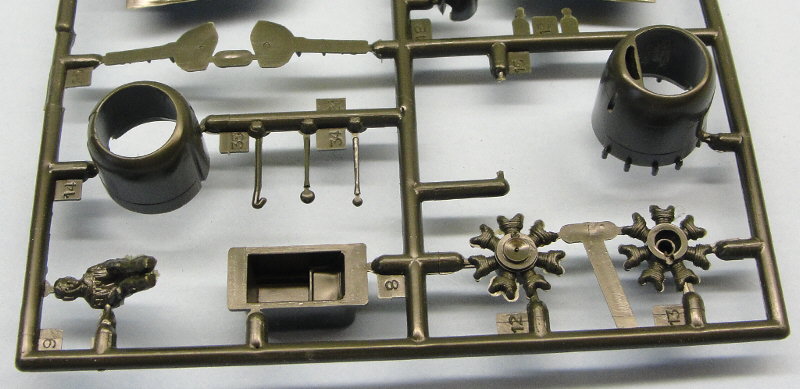 Something the new Airfix and the later Hasegawa kits didn't offer : a choice of two droptanks, and some bombs
I liked these extra's
!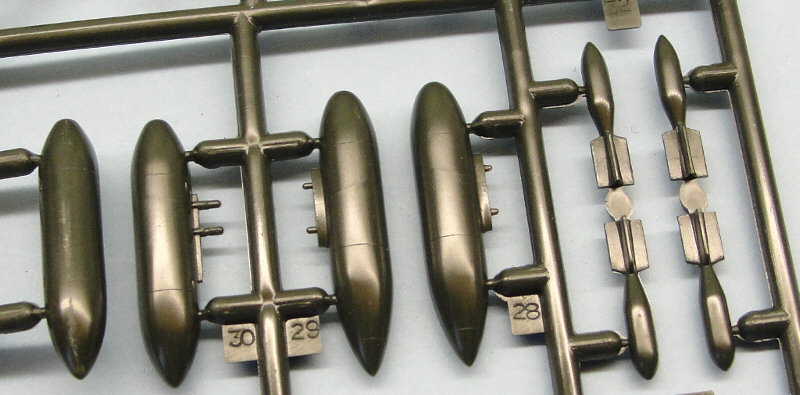 So... while waiting for some extra bits for my next APTGB project on the Airfix forum, I decided to do a no thrills quick build of this kit
Ten minutes later I had the fuselage halves together and I glued the top wings to the fuselage
And boy, did I enjoy this speed - almost as fast as Dan
!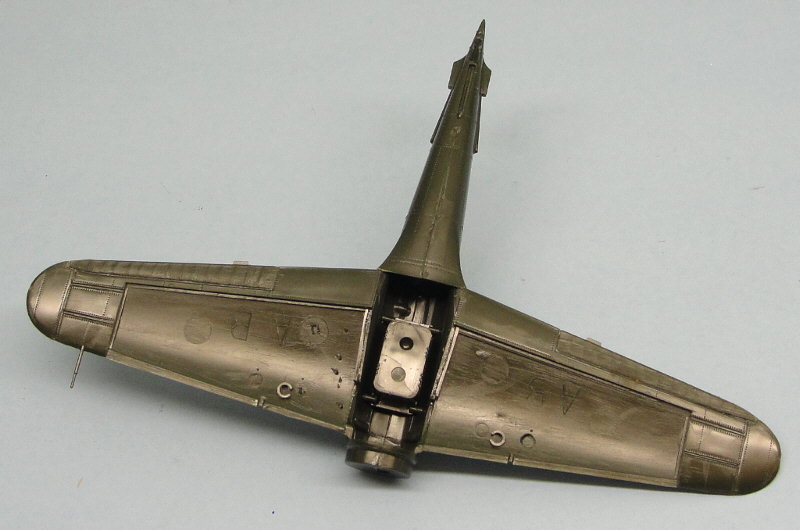 Perfect fit - no gaps to fill & sand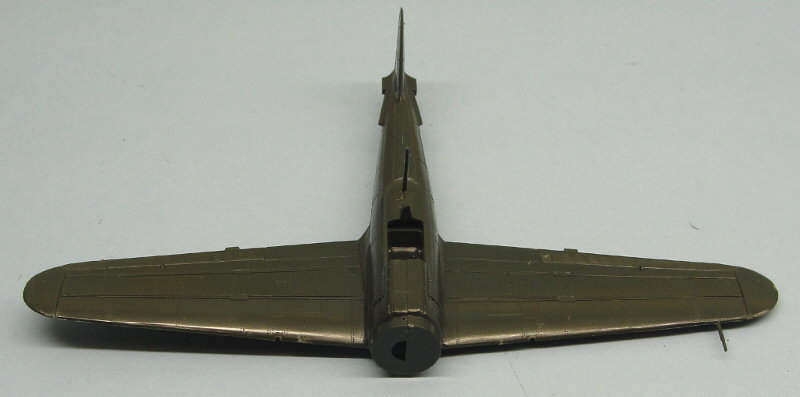 The only addition I did was closing the see through wheel bays - as per my own taste - and miles away from reality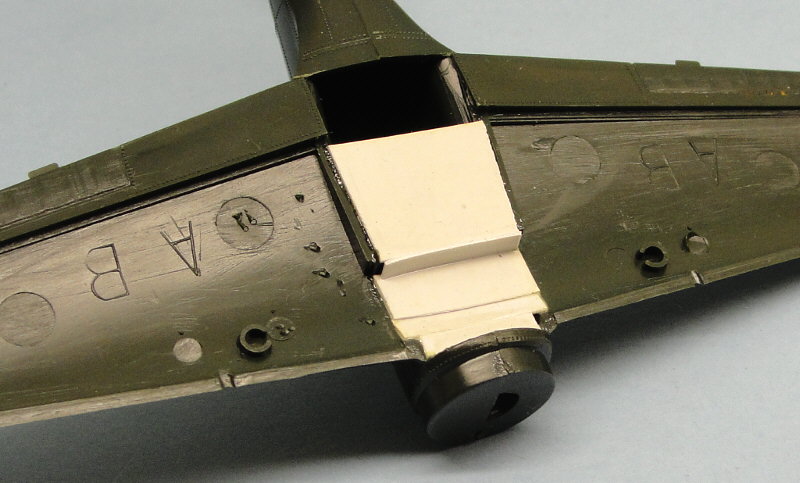 The underwing was a good fit too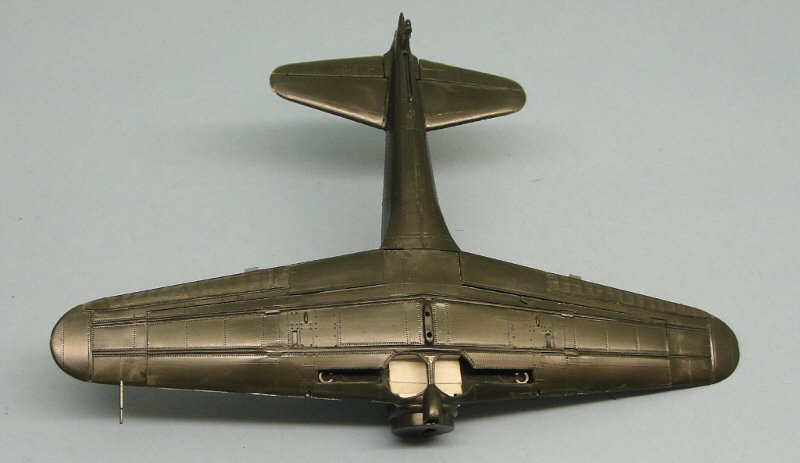 Most filler was used on the top fuselage (not really necessary) and on the wing leading edges (really necessary)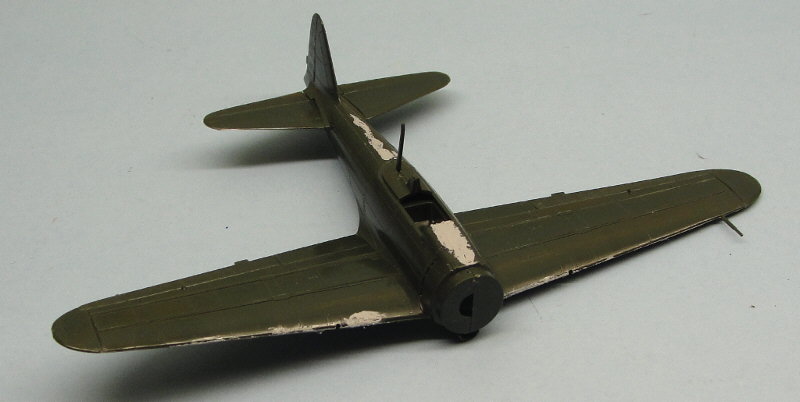 The same evening I could throw some filler on the model
For the first time I used automotive filler - this no thrills build was a perfect guinea pig for this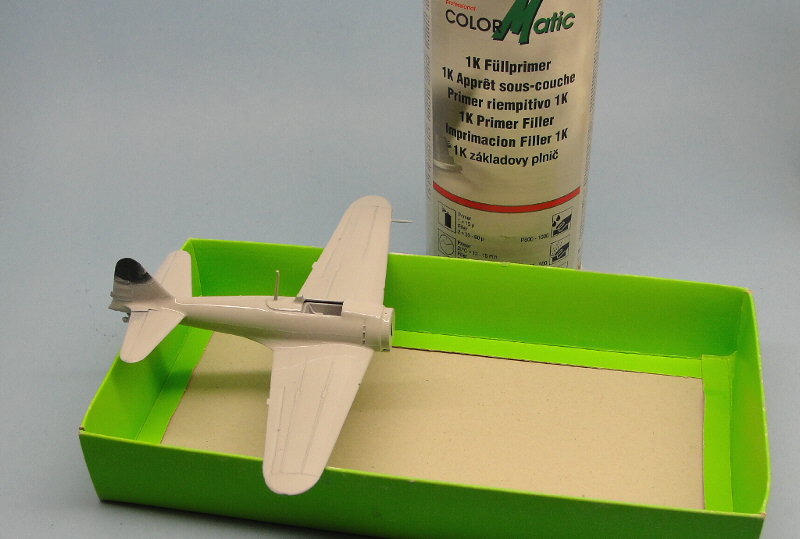 It worked
But some areas were a bit "orange skinny"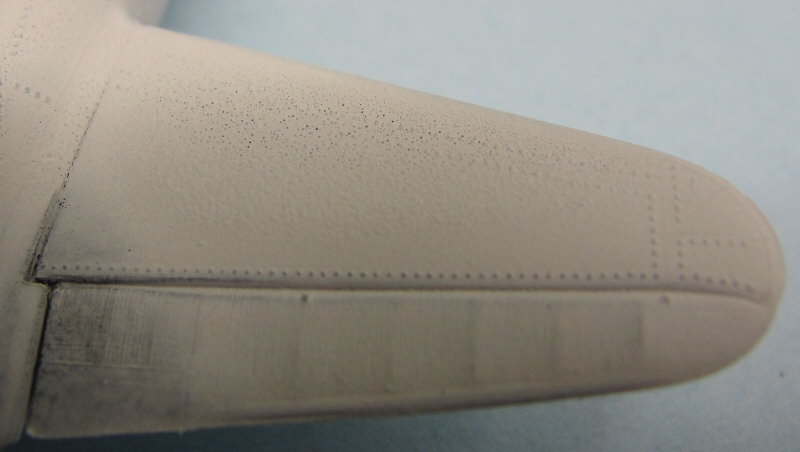 It also had a slightly dusty feel, so I gave it a good rub down with 800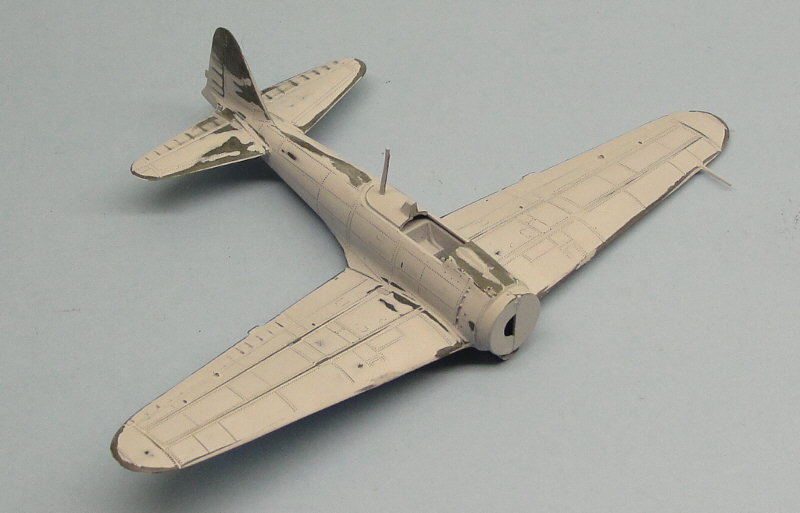 The next day I put Xtracolor Japanese Navy Grey on it (the tin I tipped over during my previous Zero build and which had grown a skin on the surface now)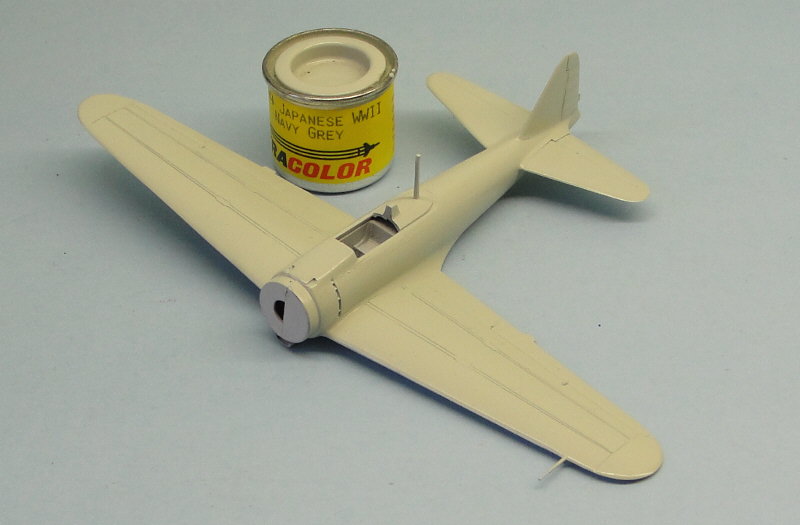 The cockpit was painted all black
Only Tamiya tape seatbelts were added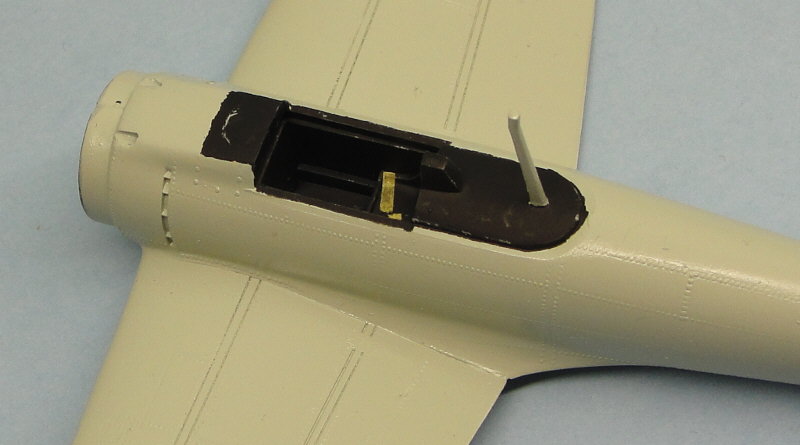 I didn't want to waste to much time on it, I didn't feel like it - so it was closed pretty quickly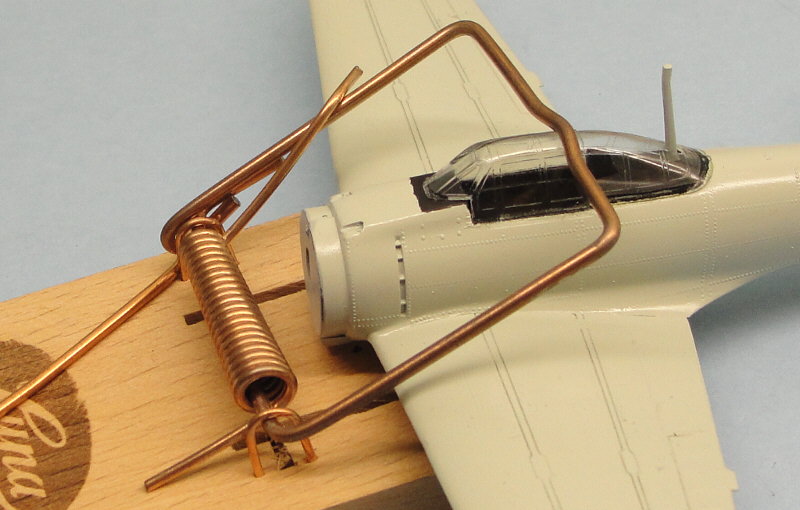 But I took a lot more care while hand painting the canopy frames on this kit
A good exercise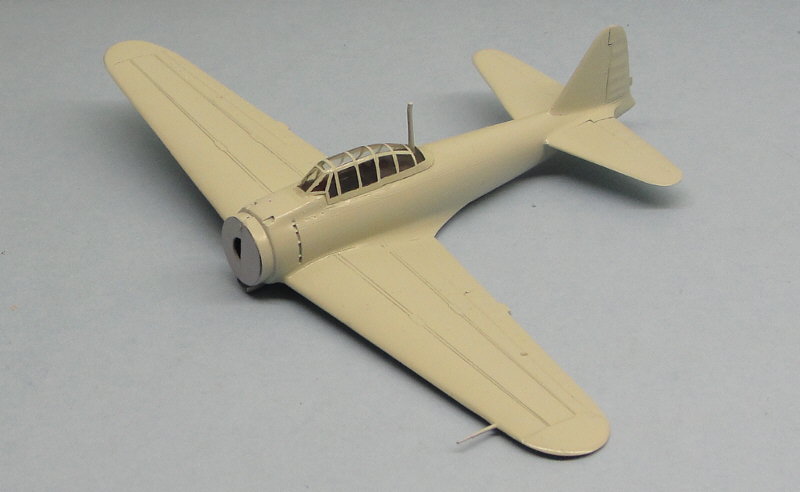 I needed decals
Luckily there were some left overs from my previous build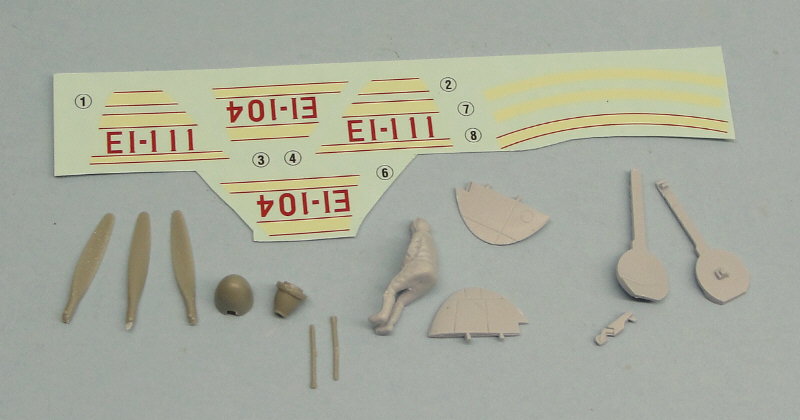 The meatballs came from the spare box
But the Zuikaku carrier fighter group markings come from the picture above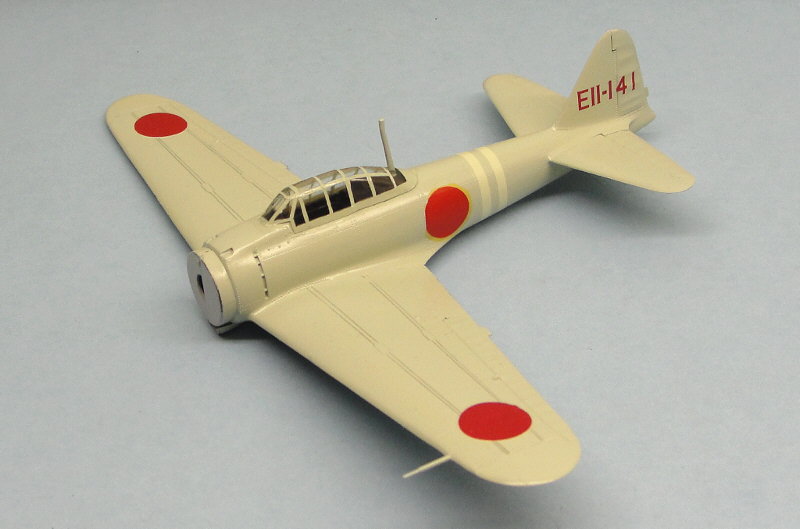 I have to say I'm enjoying this very much - I'm still on a Zero high - and doing a no thrills quick build gives a lot of satisfaction - seeing quick progress (this is the work of just two long weekend evenings) is such a delight
I hope to finish this one during next weekend - and I hope this 1/72 GB will stay alive that long, though I have the impression everybody thinks it is dead
!
* * *
William De Coster / Belgium
/ previous builds on HS :
Plastic Stories
1/72 -
Airfix
,
Hasegawa
-
Mitsubishi A6M2b Zero
:
Part I
-
Part II
( incl. Belgian Scale Modellers Convention 2011 show report)
Part III
/End

1/72 -
AGA
-
Polikarpov I-3
:
Part I
-
Part II
-
Part III
-
Part IV
-
Part V
Just like the perfect woman doesn't exist, I will never build a perfect model.
Puts me on a par with God