Greetings everybody
This story starts almost a month ago
The weekend after I finished the Balliol I went to Prague for a well deserved break to visit the girlfriend - and to look for new kits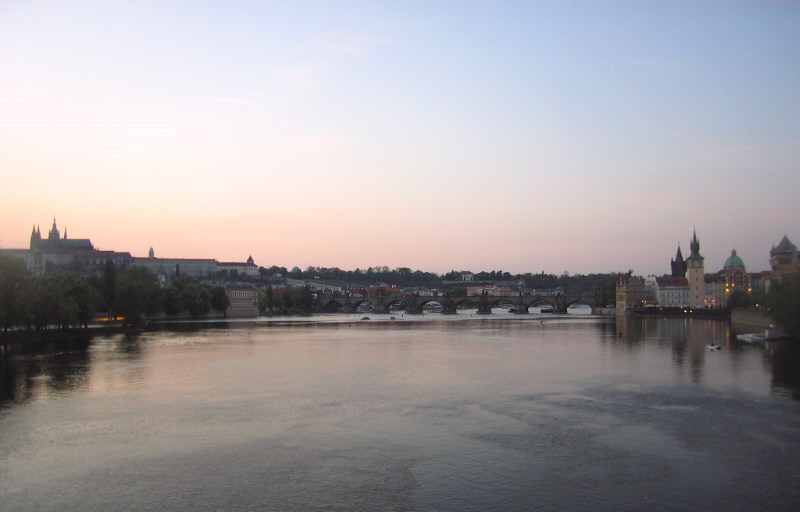 "By coincidence" it was the weekend of the first major Czech model show : the Panthers Cup

The event was held in a school in Prosek, a 10 minutes drive into the suburbs of Prague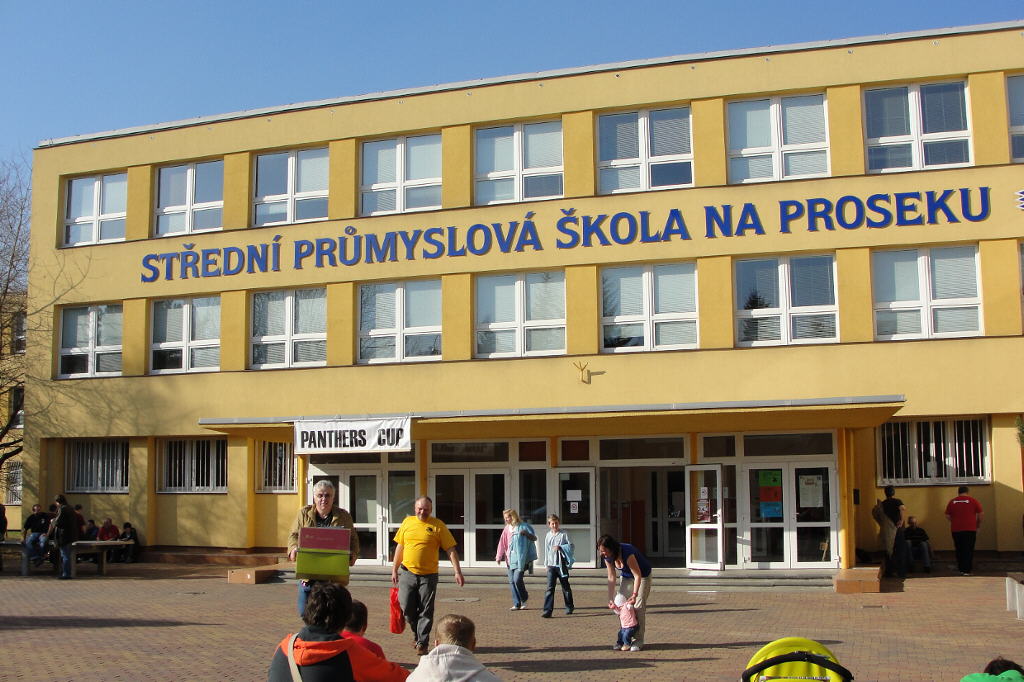 Unfortunately - as things turned out - I only had
45 minutes
to attend this show
So I rushed myself through taking pictures - I'm surprised most turned out well as I didn't have time to play around with a tripod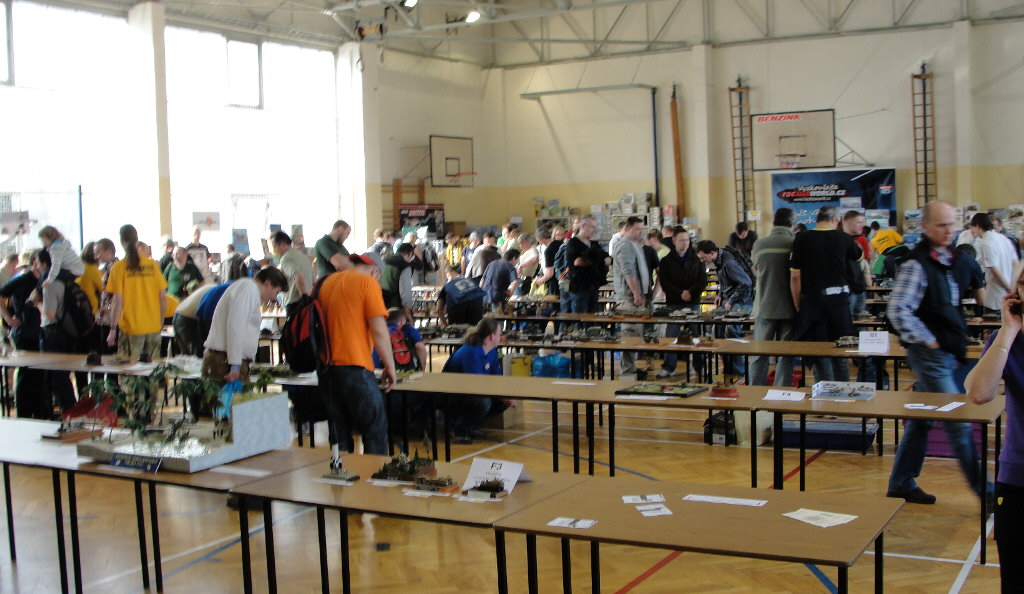 This Czechoslovakian display with an Avia fighter and a little Praga tank took away the silver award in the 1/72 aircraft diorama category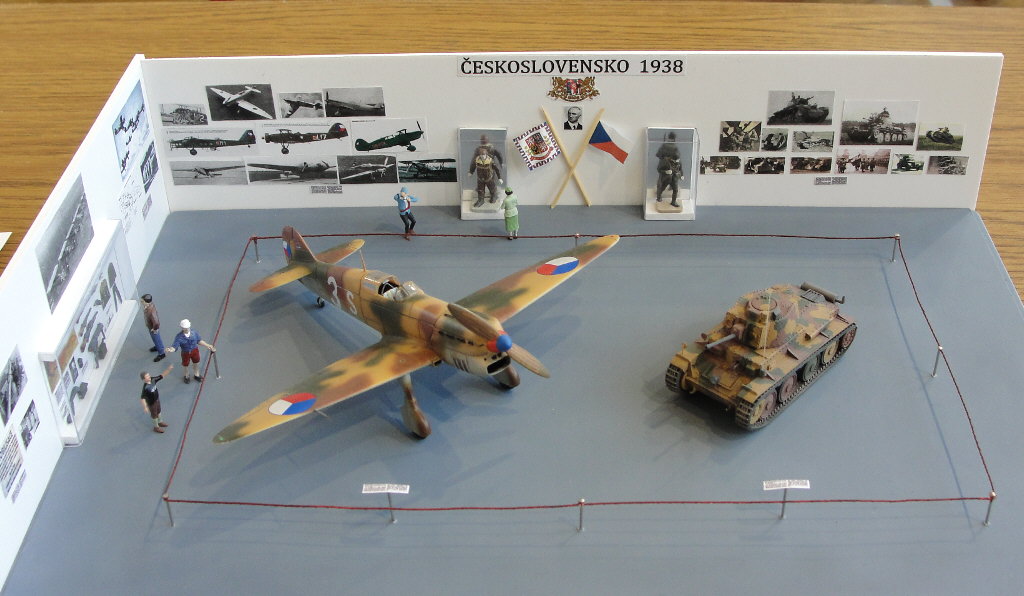 First place in the same category went to this Red Baron Fokker Dr.I diorama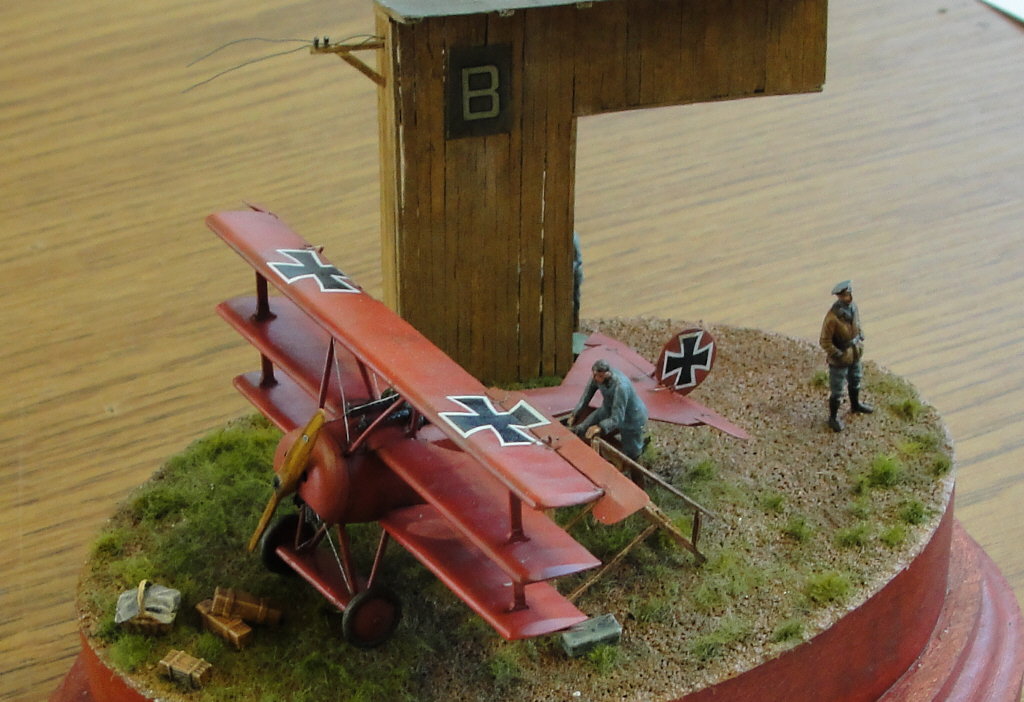 I will stick to the - roughly estimated - 100 models in the 1/72 scale categories
Valoms Fisher P-75 - maybe not the easiest kit to assemble, but I like Valoms style of rivets and with some work they can add a lot to the finished model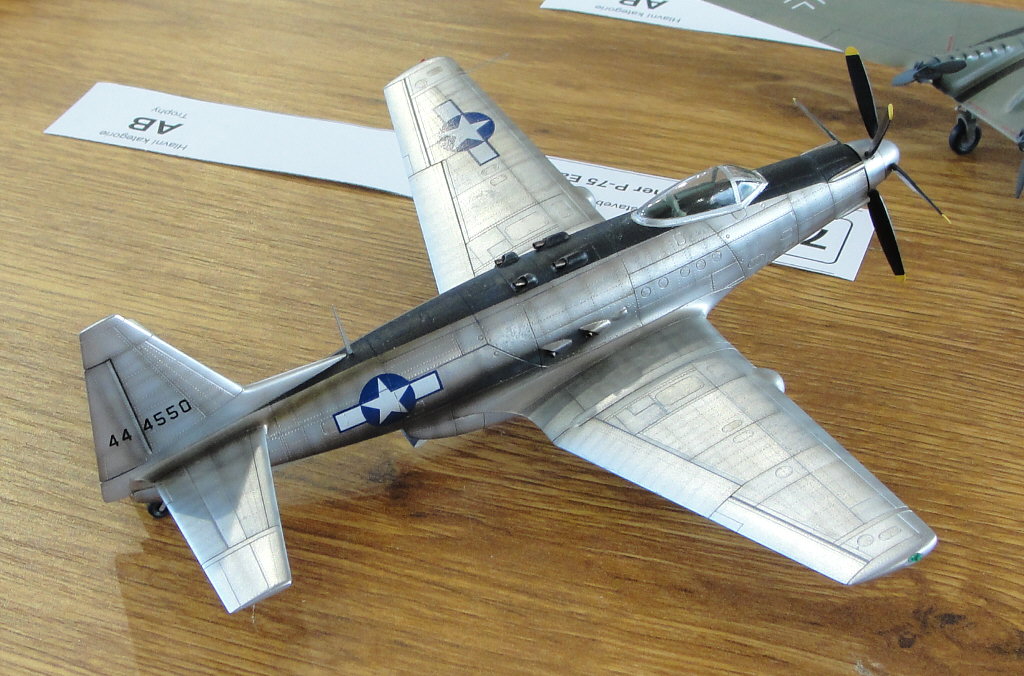 Not a subject you see very much in contests, the old Supermodel Blohm & Voss Bv.138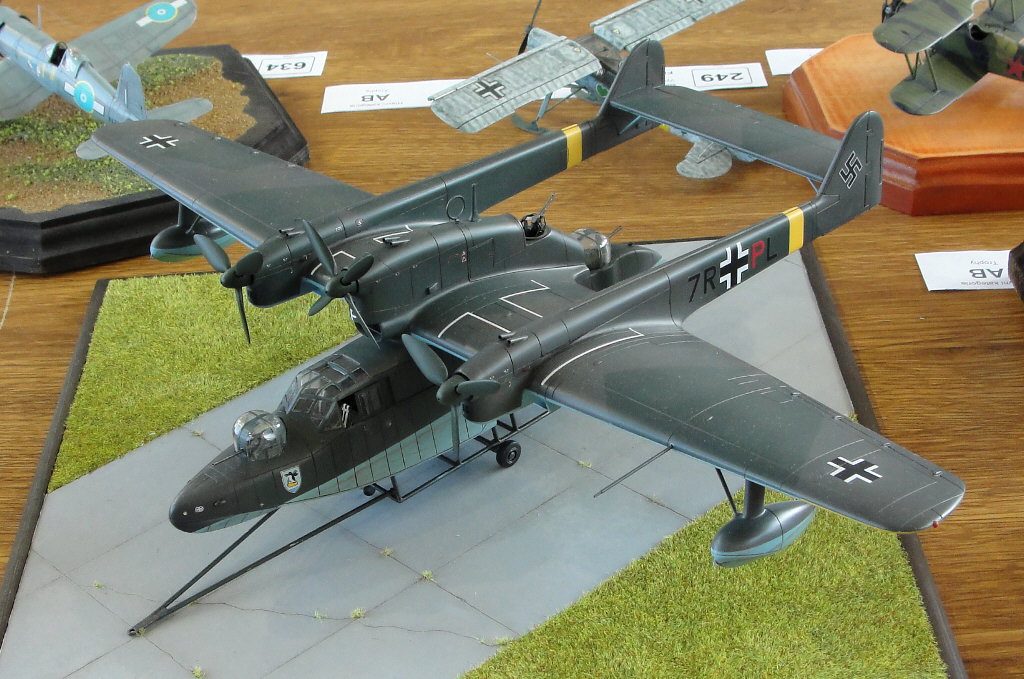 This is really 1/72 scale - I forgot which kit it was, but this Razorback is spiced up with little delicate rivets, looking very good - especially in a silver finish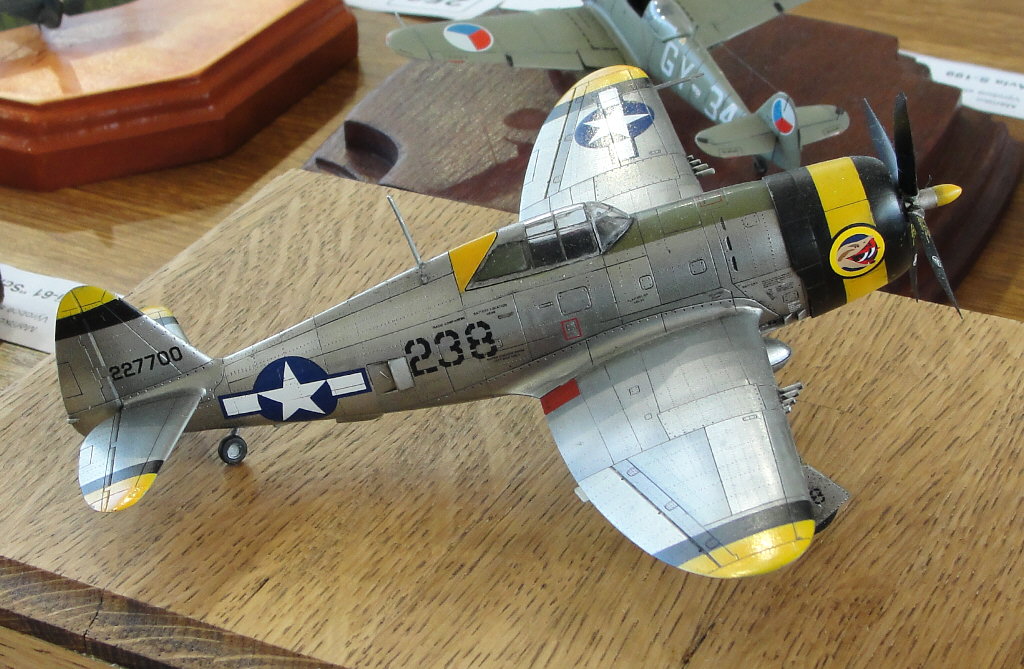 We finally have a Doflug 3802 in 1/72 scale - done by RS Models
I'm surprised I haven't seen more of them in shows as it is an attractive design - to my eyes anyway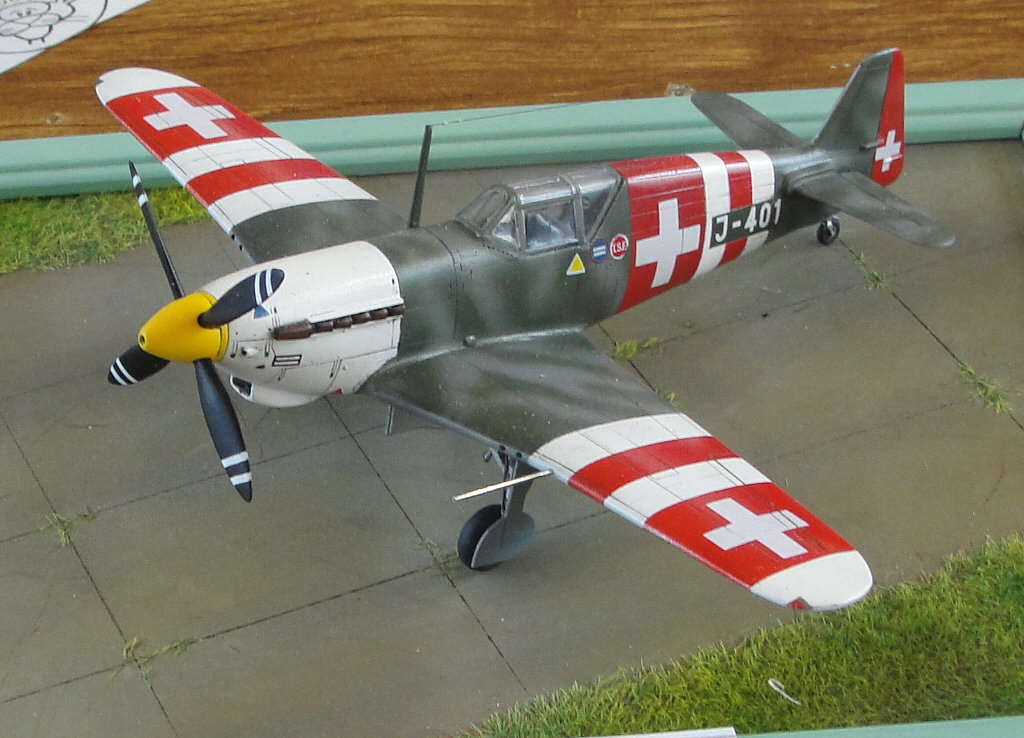 From MPM the Lockheed Vega DL.1, one of a few civilian subjects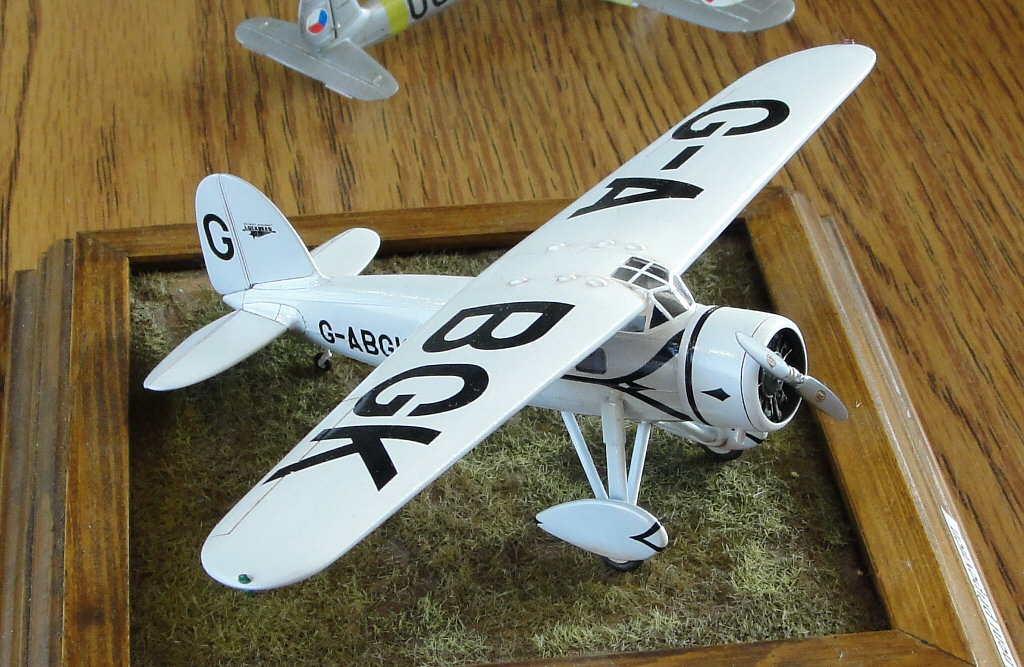 Build from the old KP kit, an Arado 96 (or Avia C.2) in Czechoslovak colours - note the open canopy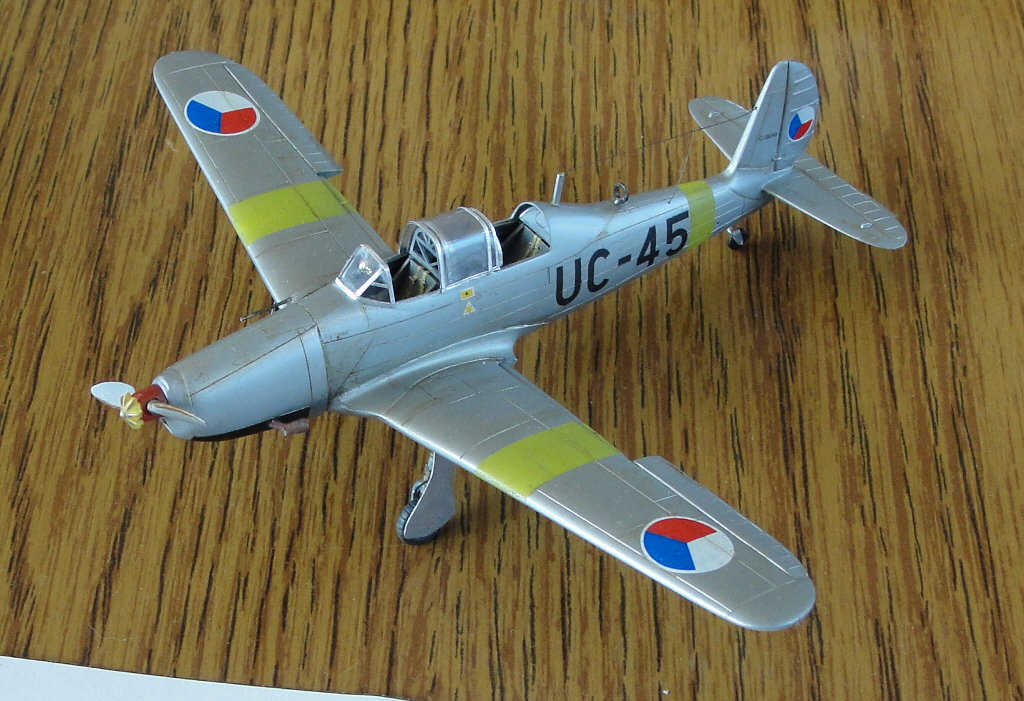 An Avia S.199, still in Czechoslovak markings - usually you see them in Israeli markings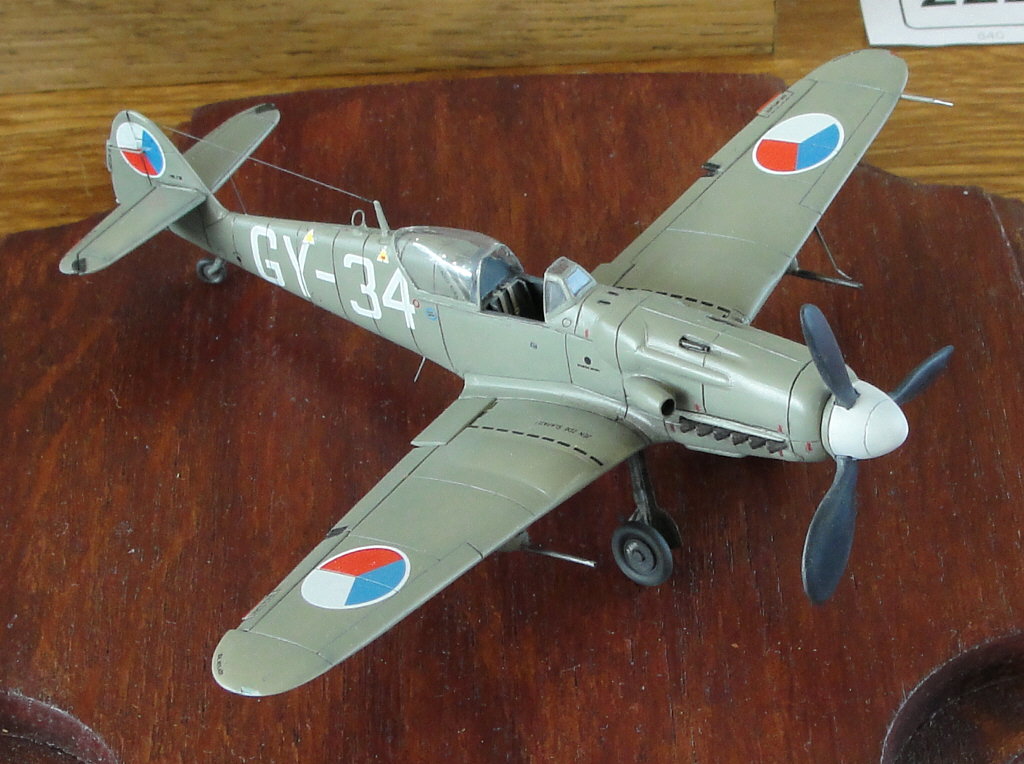 Nice work on another old KP kit - the Polikarpov U-2 biplane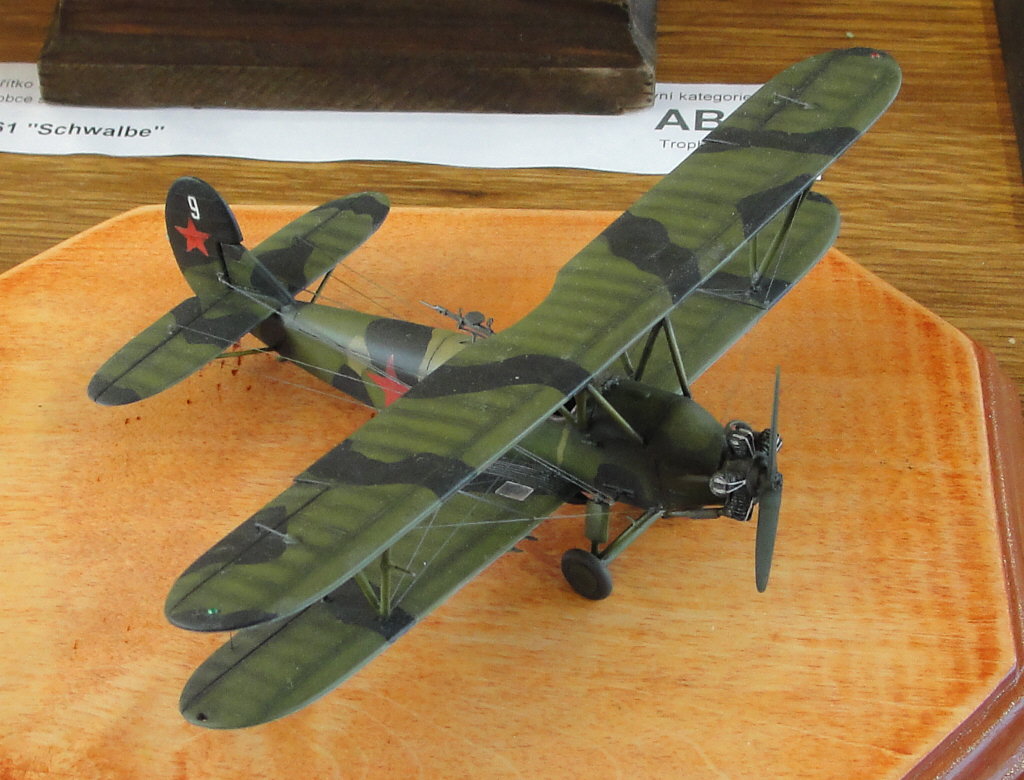 A Horten H.VII from the resin Planet Models kit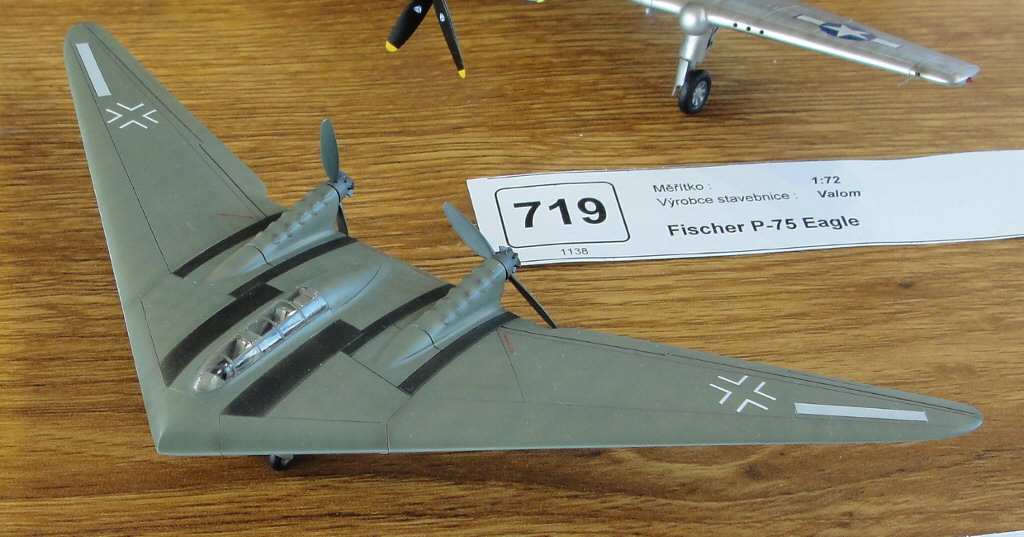 This Soviet PR Mk.IV Spitfire took away 3th place in the 1/72 scale OOB propeller category - build from the Tamiya kit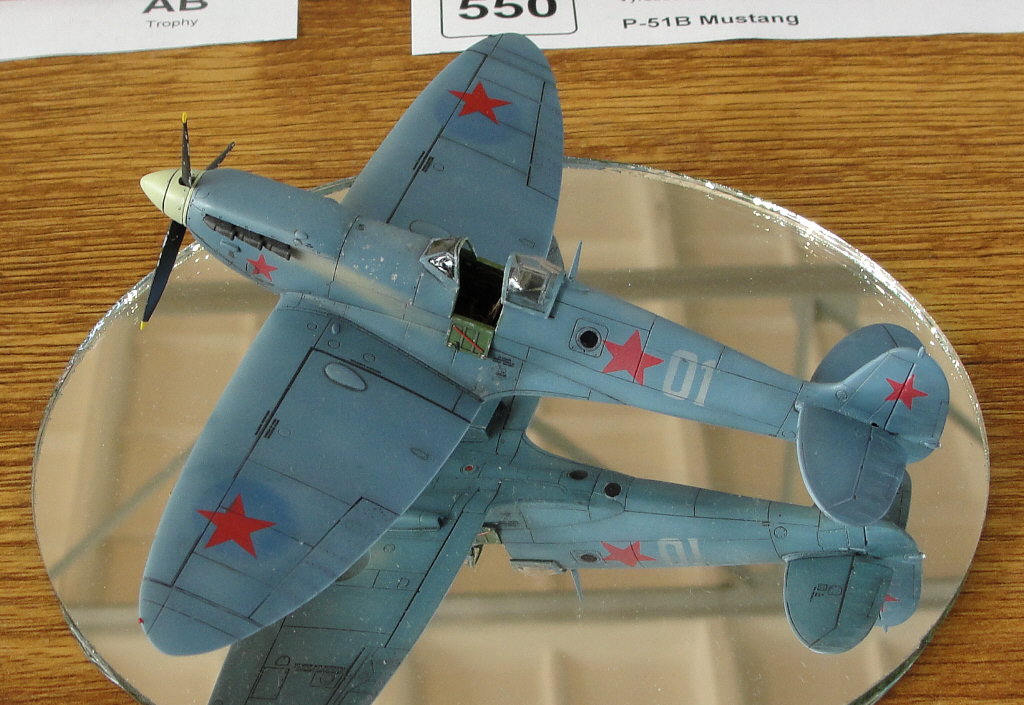 This little Geebee R.1 took 2nd place in the same OOB category
I think it was the first time I saw one - and this little model looked great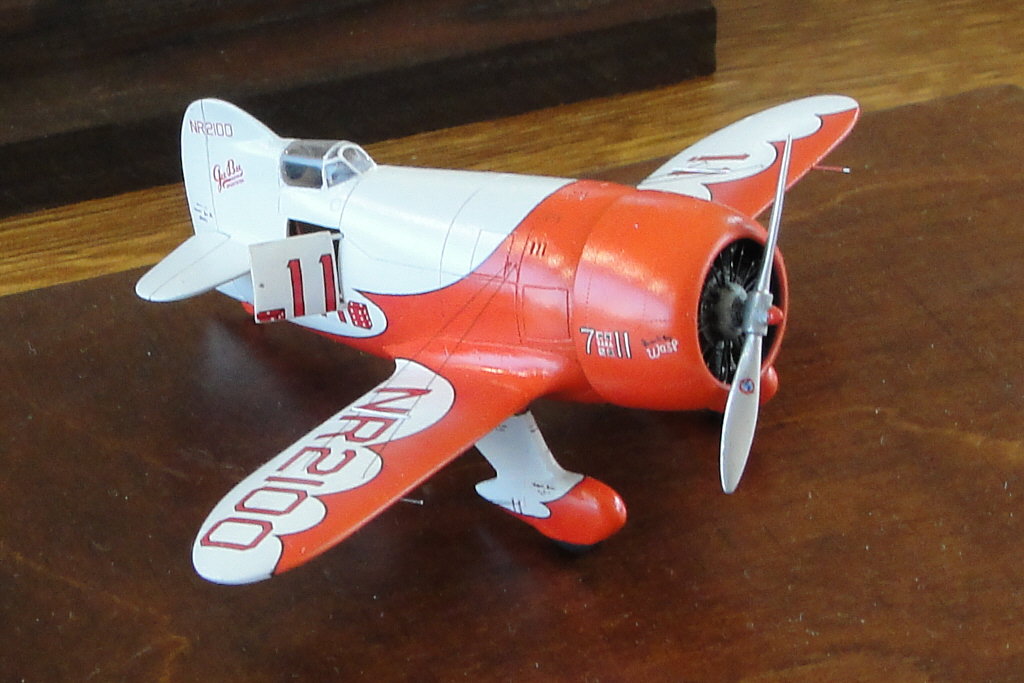 Taking away 1st place in 1/72 scale OOB propeller category was this magnificent Fokker D.XXI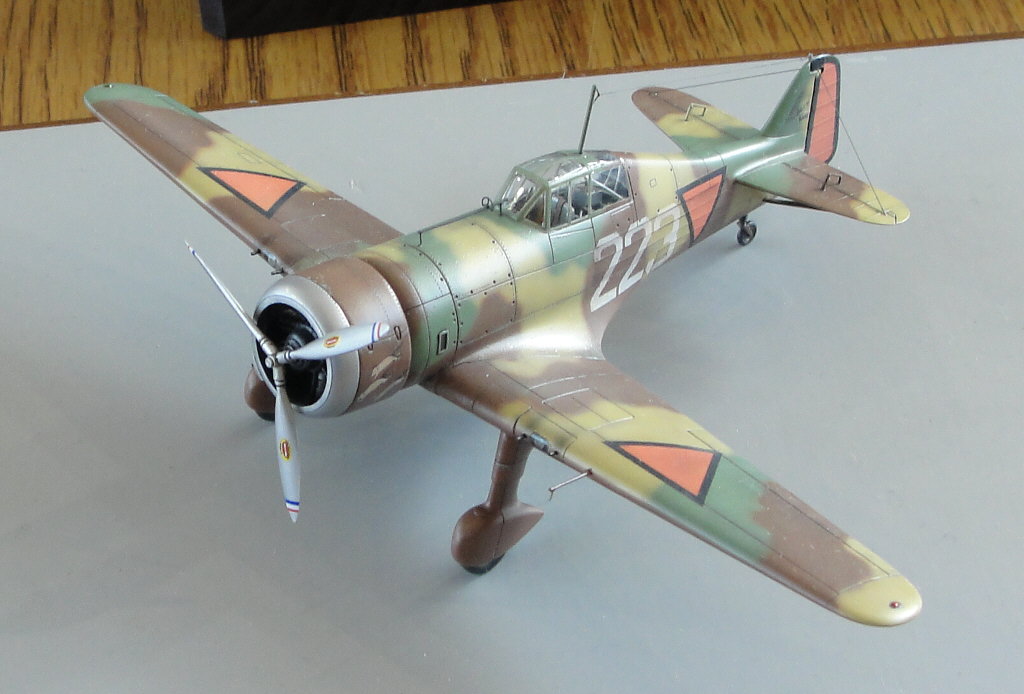 Another 1/72 scale aircraft category was the detailed category (as opposed to the OOB category) - containing models which had some or much added details
This Hasegawa Macchi Mc.202 took 3th place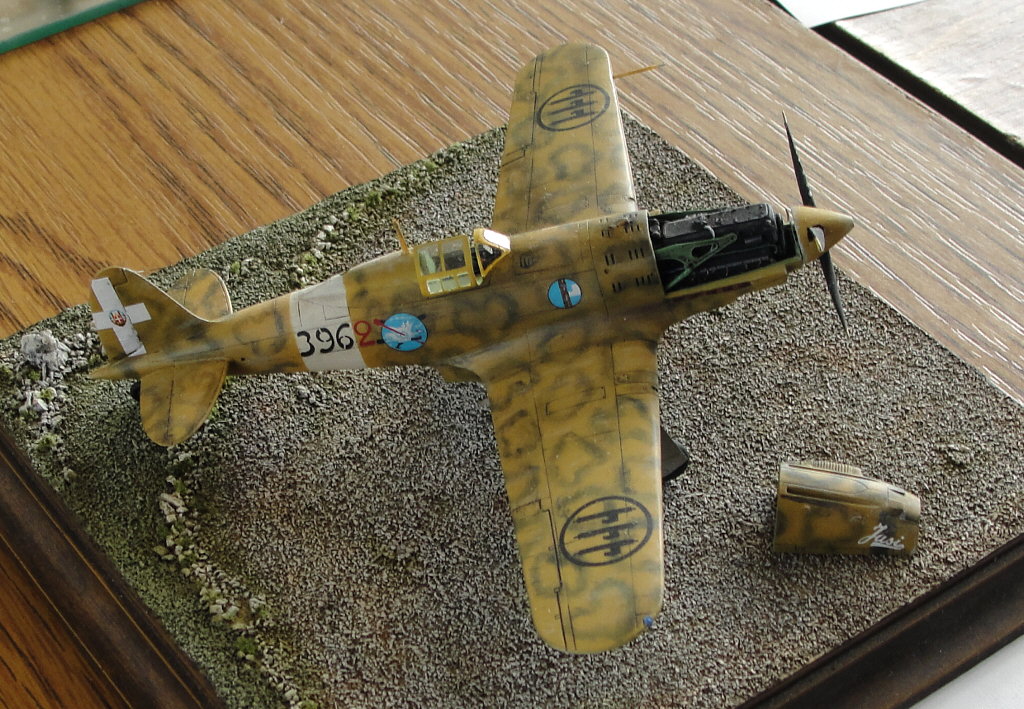 First place in this category went to this exquisite Bronco - a joy to see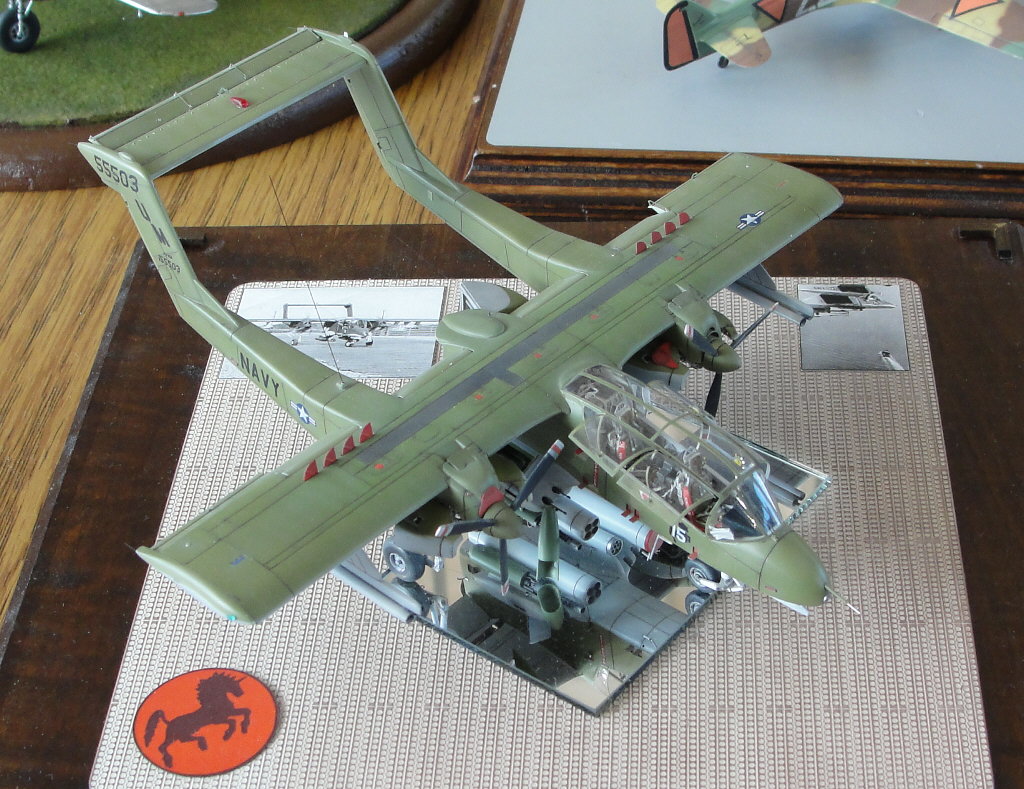 A Cuban Albatros took away 2nd place in the jets OOB category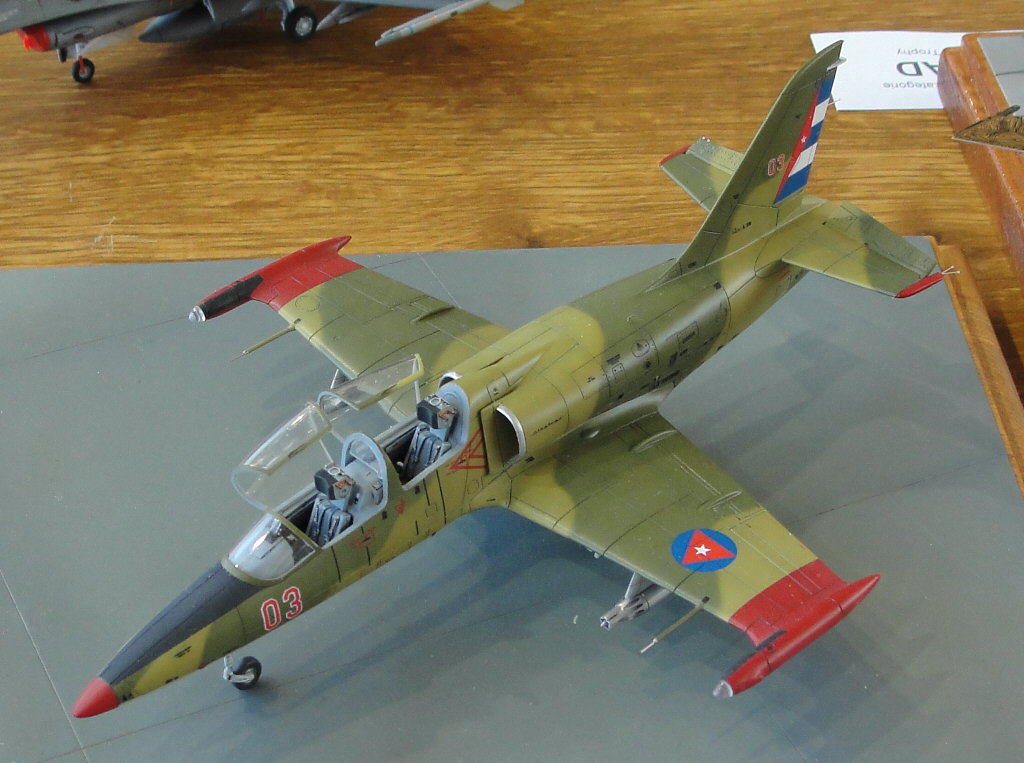 A gold medal went to this magnificent MiG-23 from RV Models
I really loved this model - it captures the look of the real thing pretty well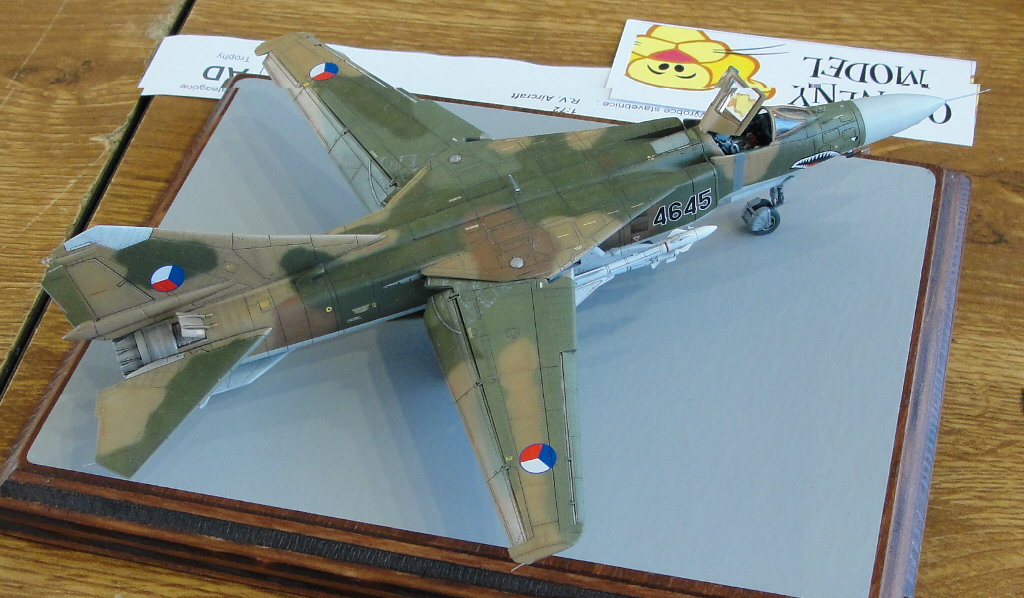 In the category detailed jets - the 2nd place went to this excellent Trumpeter F-105 Tunderchief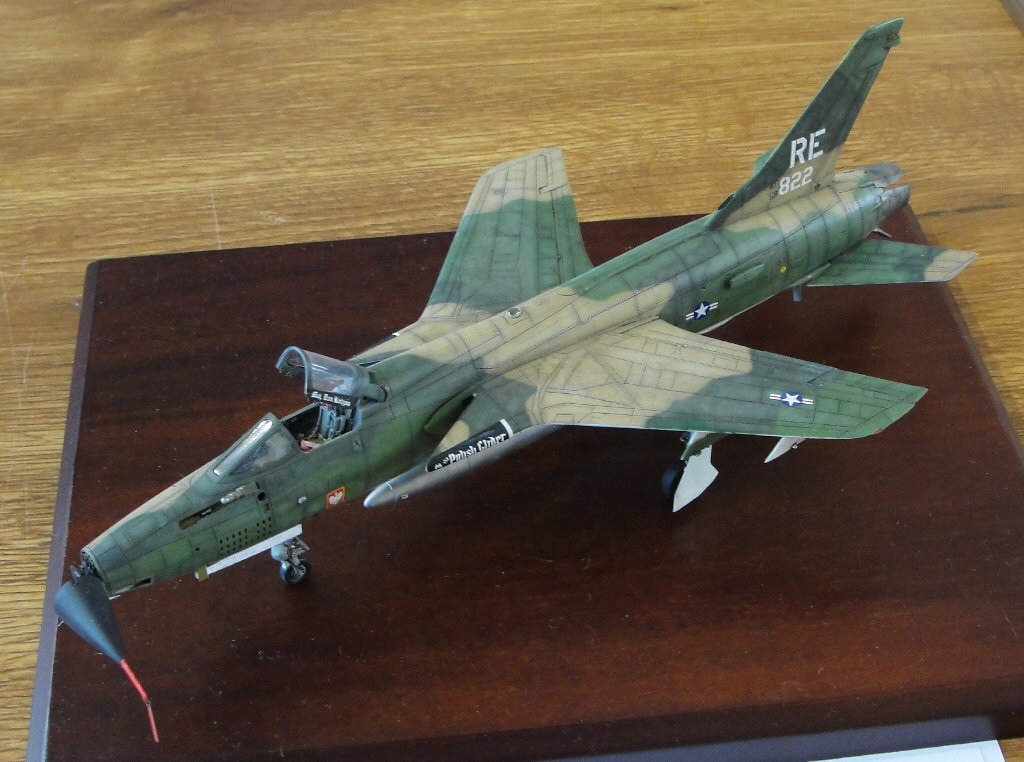 This fine looking F-8E Crusader was credited with first place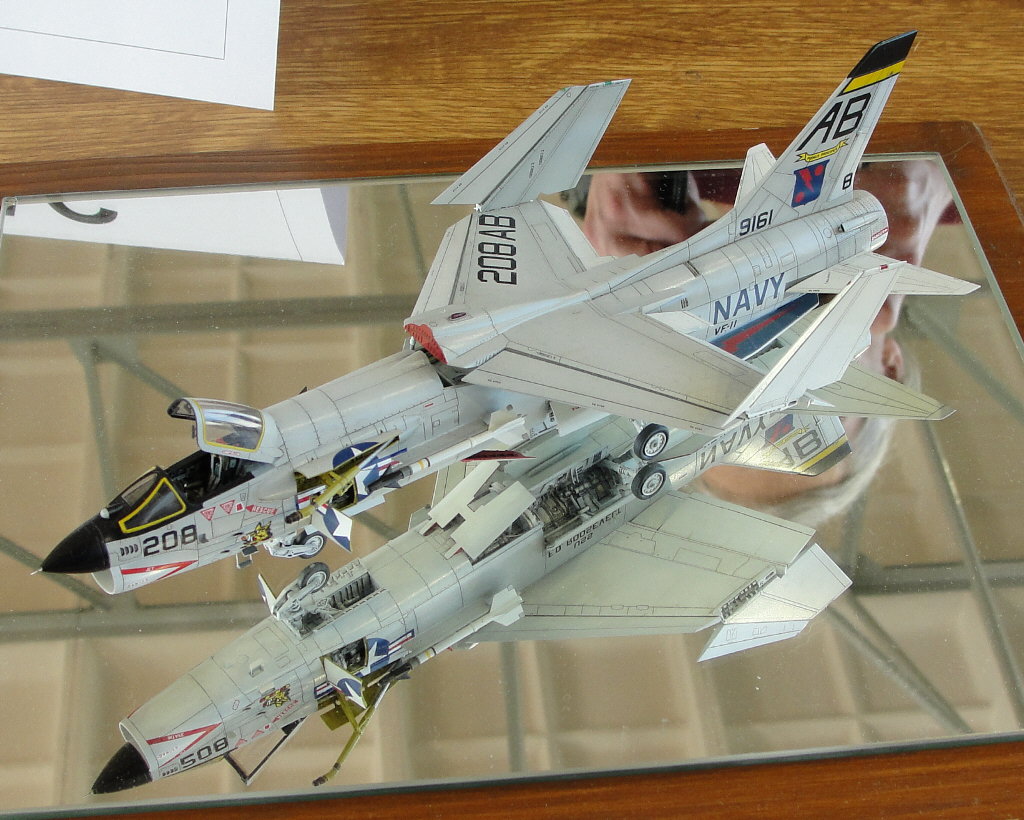 Third place in the helicopter category went to this VH-3D Sea King "Marine One"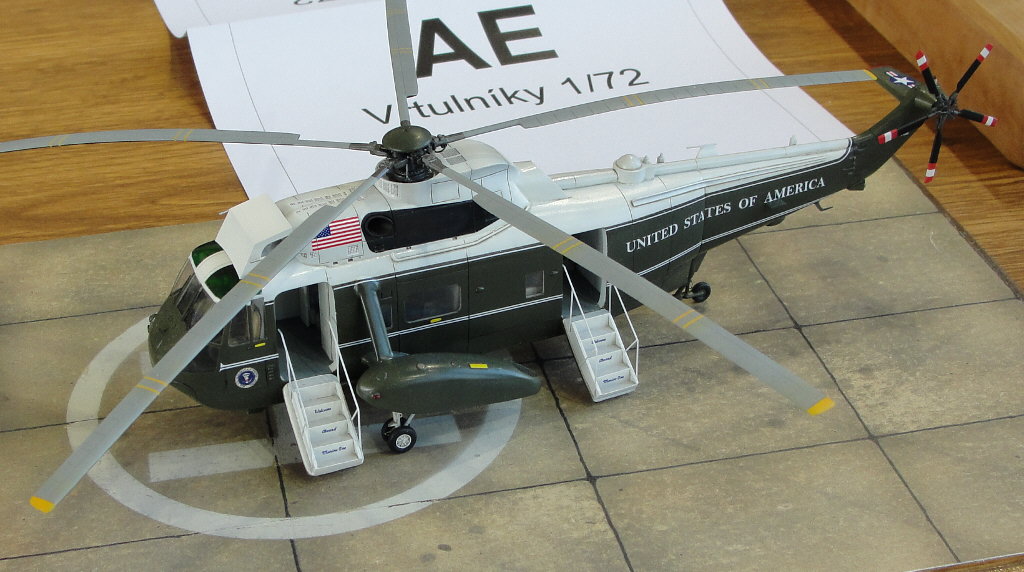 Taking away first place was this Bell UH-1B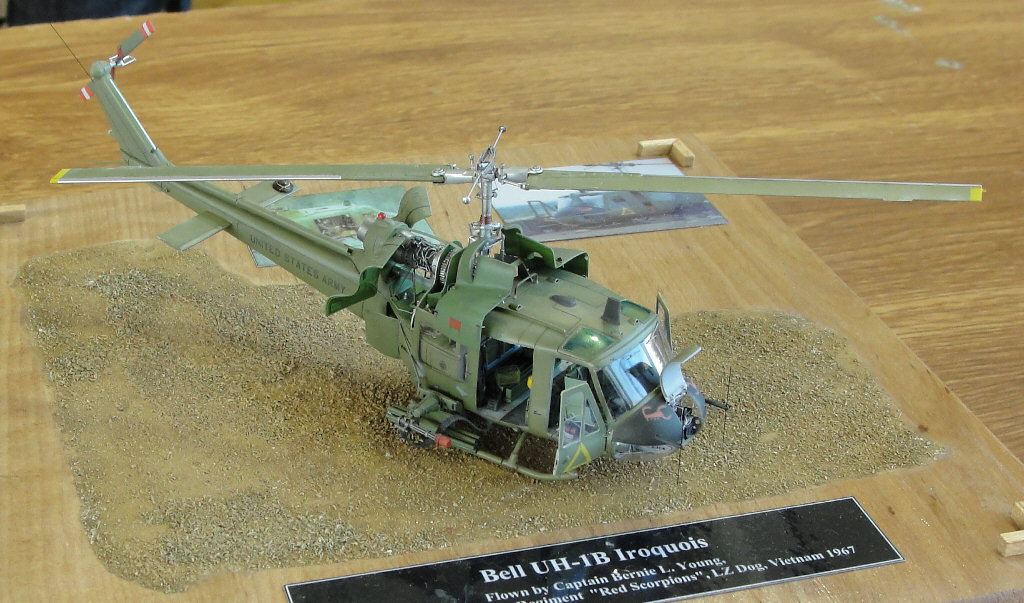 I took about 600 pictures in 40 minutes
Then I quickly rushed through the vendor area and stopped in the MPM corner - where I picked up the Pinto which was just released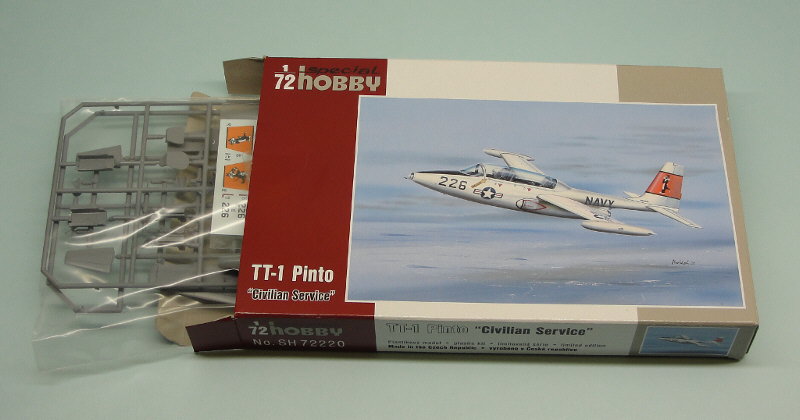 It had a nice dark blue Navy scheme - lovely !
Unfortunately once back home I learned all these fancy schemes were civilian aircraft (that's probably why it says "Civilian Service" on the box)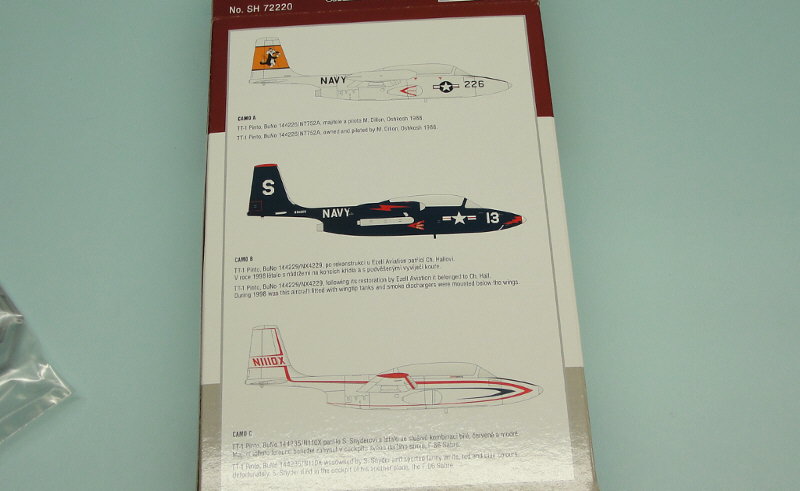 I don't mind civilian schemes - but I prefer military subjects in my collection... I simply had bought the wrong kit (the other boxing contained "real" US Navy trainers - all in yellow)
I thought, I just as well might build it then
So I cracked open the plastic
Finely engraved panel lines - typical for MPM empire kits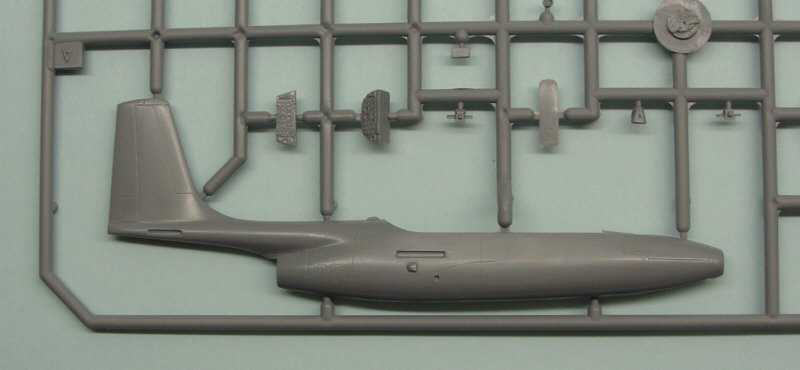 A lot of parts in the cockpit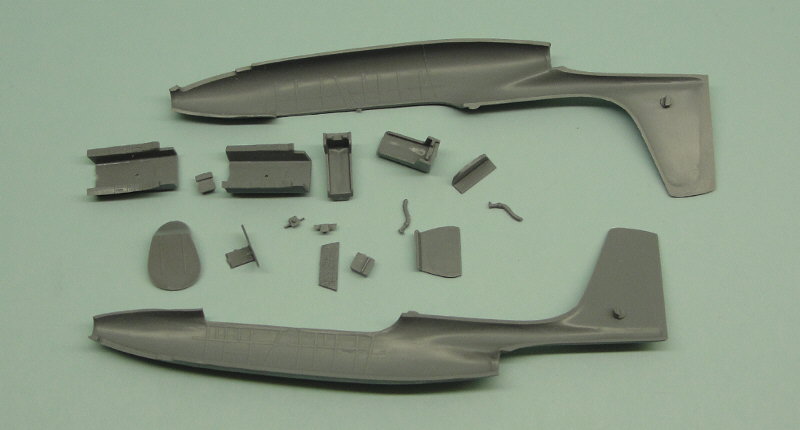 The biggest problem is to align the parts as there is no indication at all as how or where the parts need to fit
Another problem was the carpet monster running away with a control column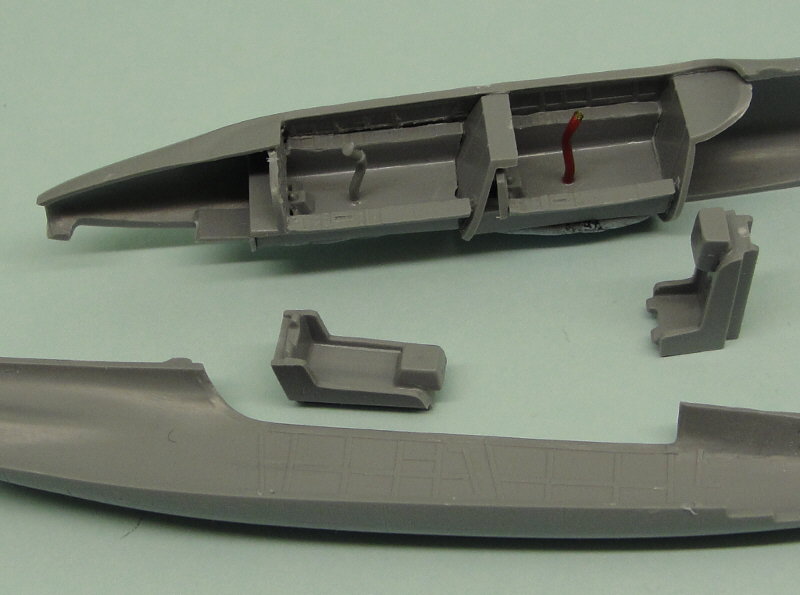 With some "good judgement" - and some Blue Tac - the cockpit tub was "massaged" into position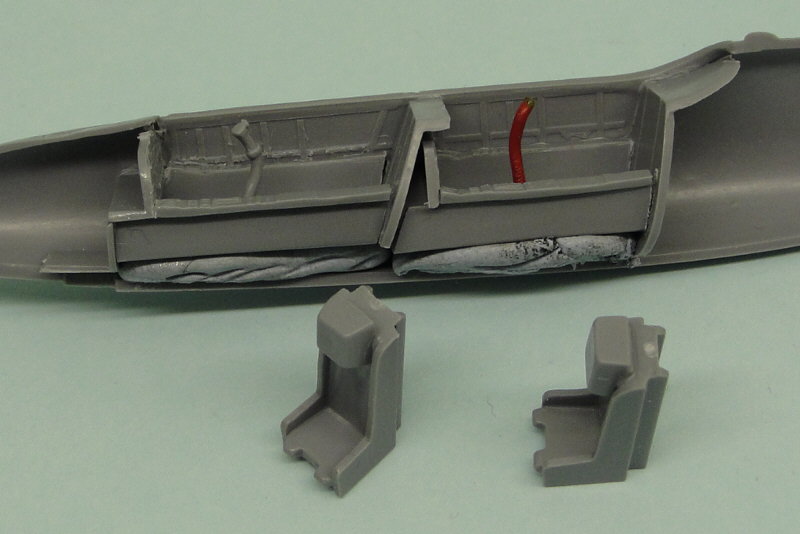 The instructions call for a white interior - so did a few reference pictures I found on the internet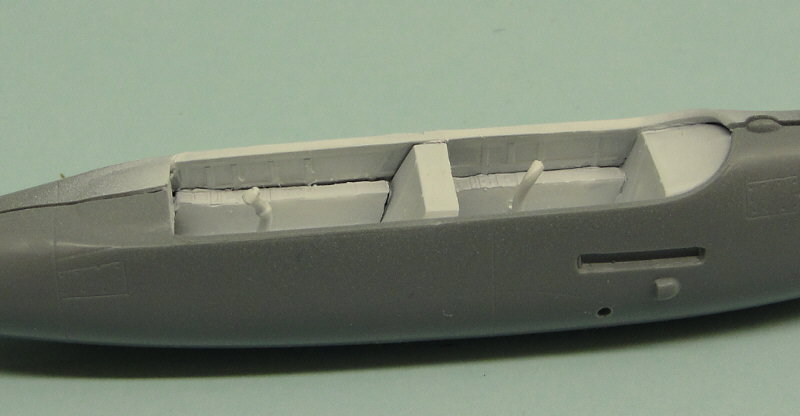 My rear seat was too high - obstructing a good canopy fit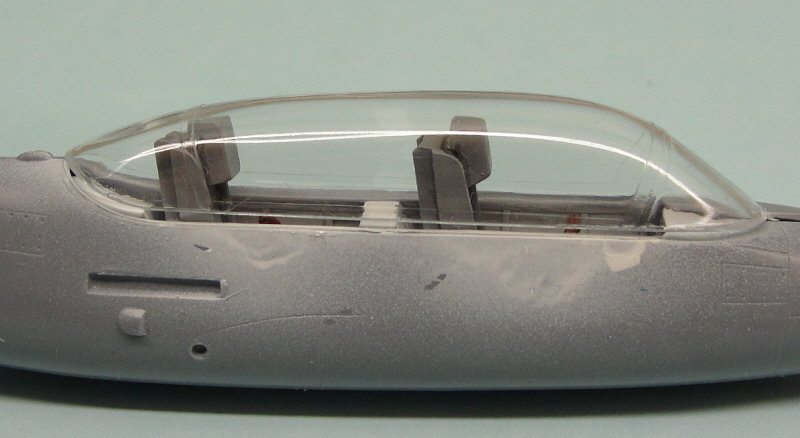 Go back a few steps - and reposition the tub somewhat lower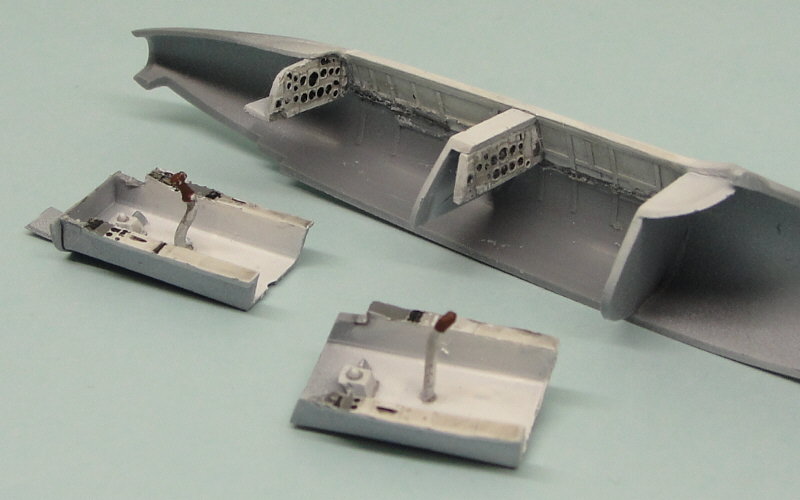 Closing the fuselage after I made sure the canopy would fit this time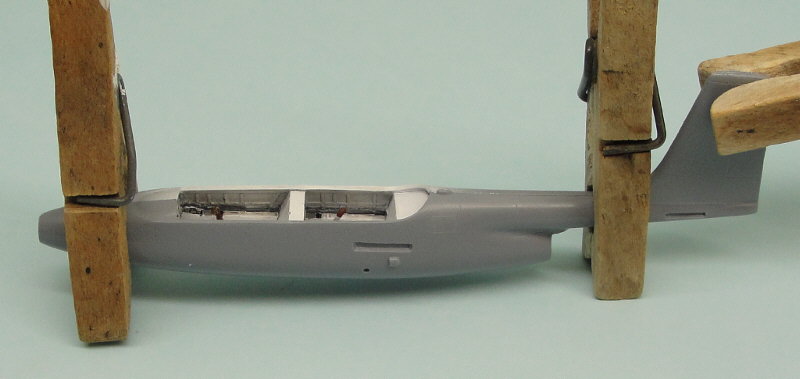 The canopy fit was pretty good
The big clear part in the nose was a less good fit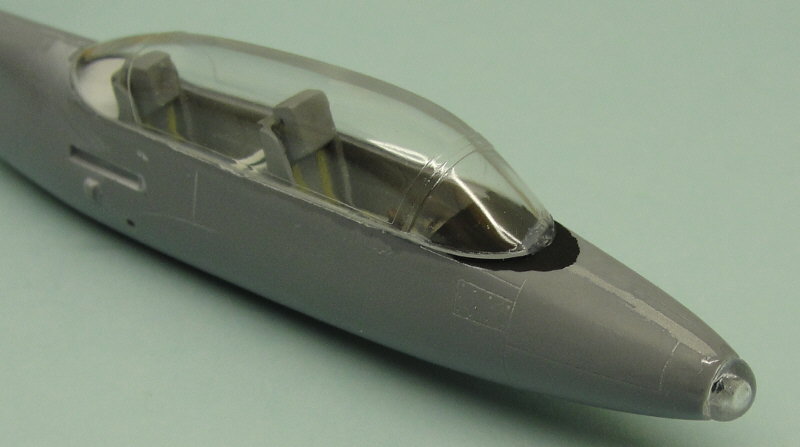 There was only a small gap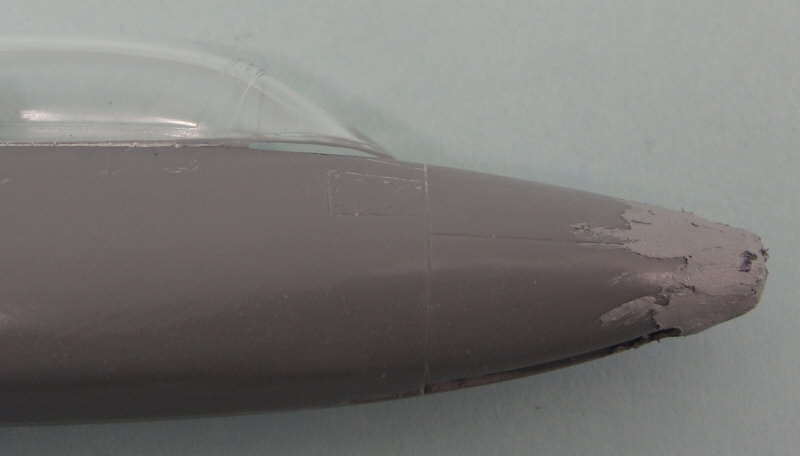 Though funnily enough - from this angle things looked good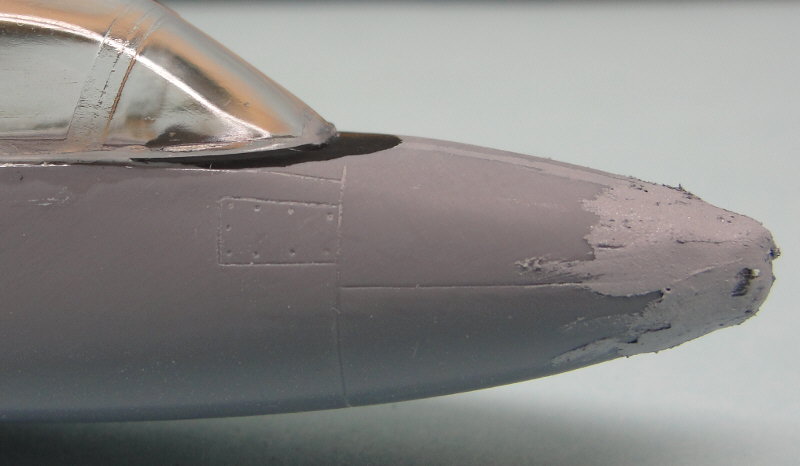 Sanding and polishing the canopy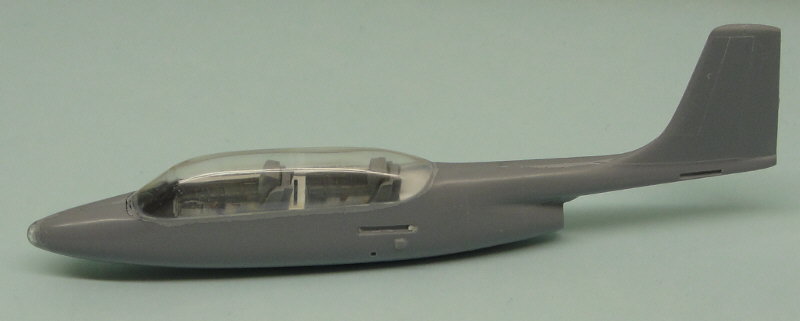 A foggy rash near the filler occurred after polishing - on both sides
It's not "on" but rather "in" the plastic (so sanding it off doesn't help)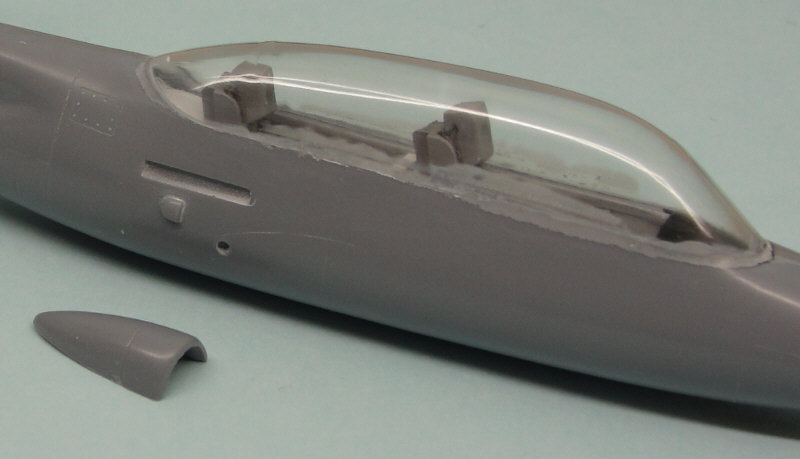 The fit of the air intakes was pretty good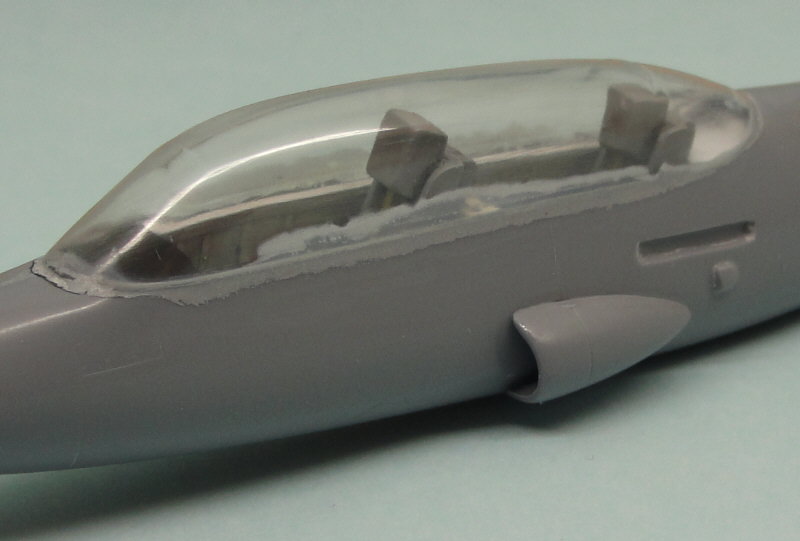 All the wing parts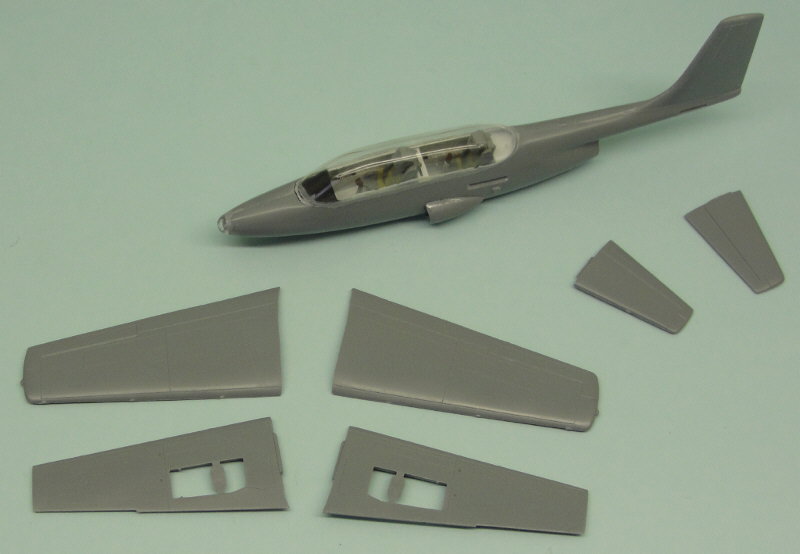 The rear horizontal stabilizers had tabs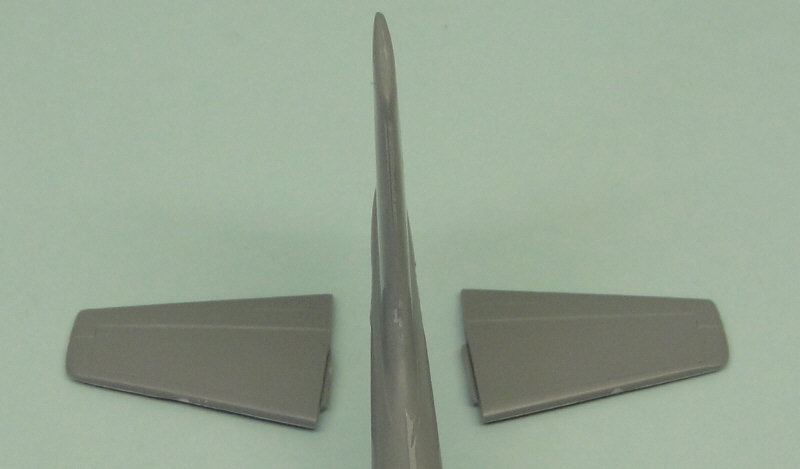 Which I mostly had to remove to get a decent fit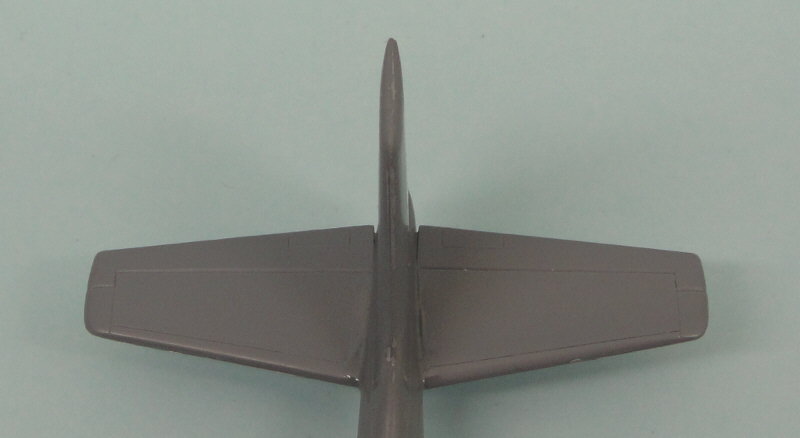 Looking excellent at the bottom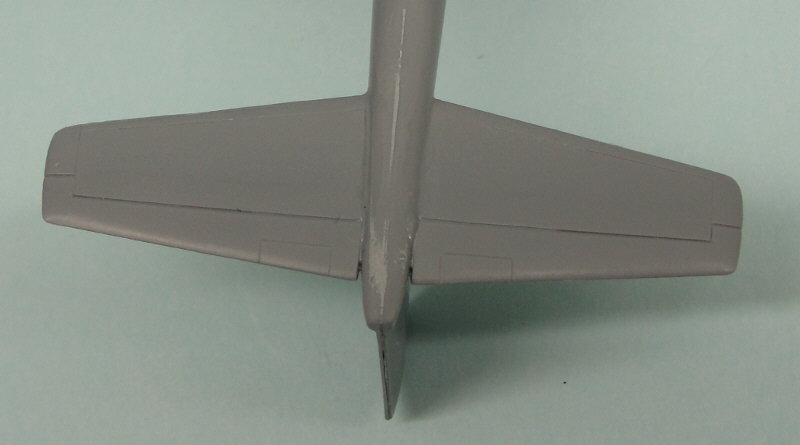 All wing halves had ejector pin marks in the same location - preventing a good fit - and I had to dremmel them into fine dust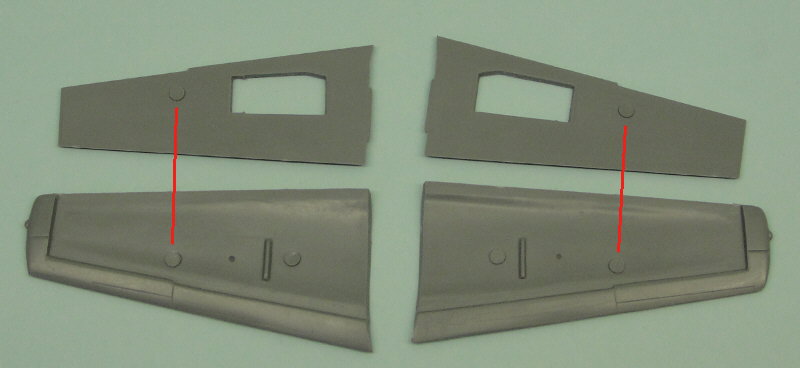 The wing has a small tab, but still it's mostly a butt join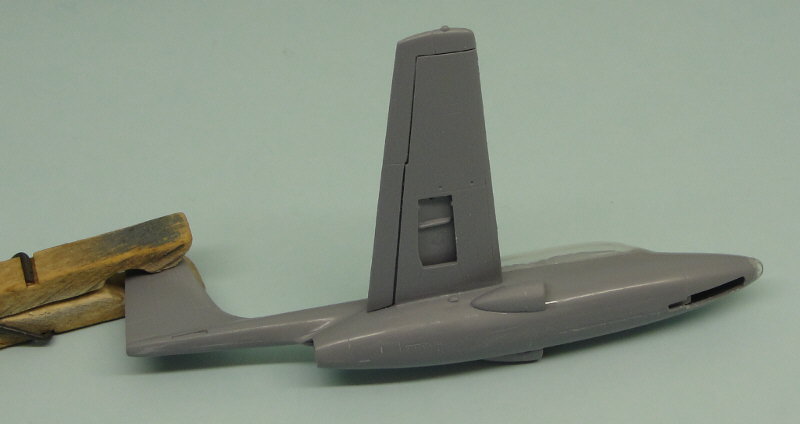 Without much gap problems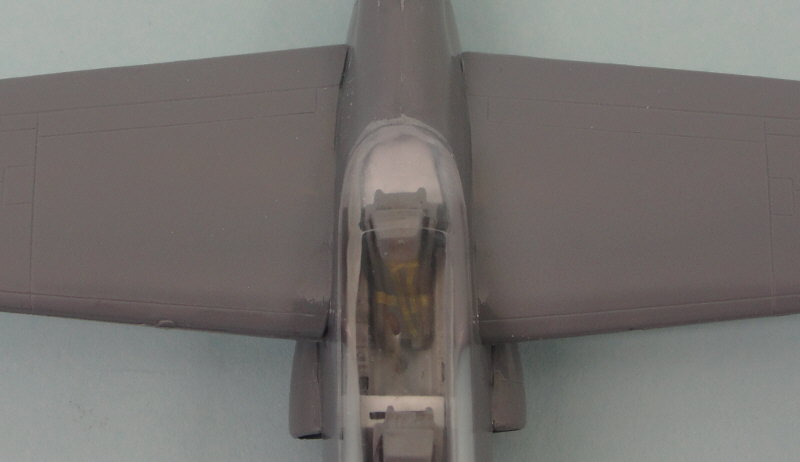 Until I saw this...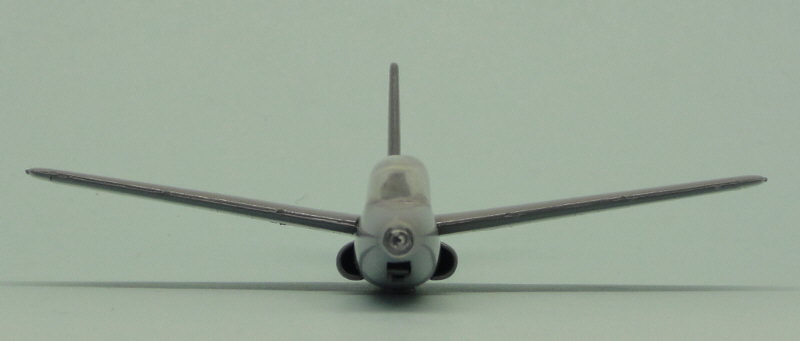 This was better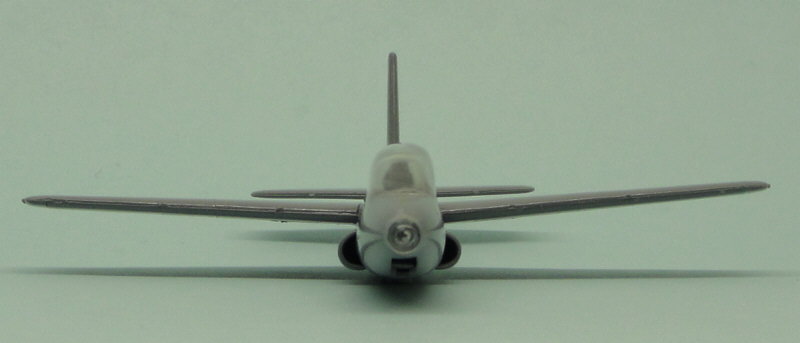 But now I had - not a gap - but a small recessed join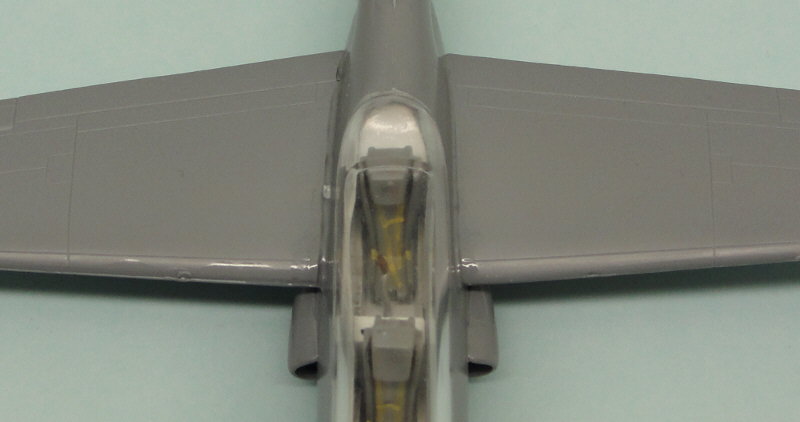 At the bottom things looked better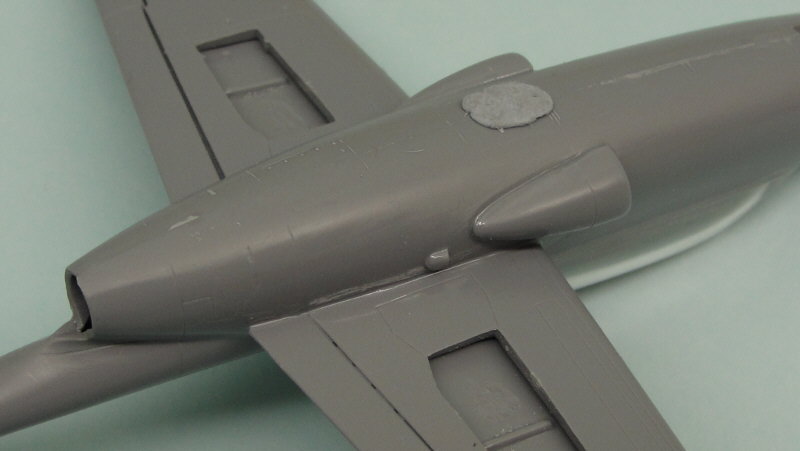 Filler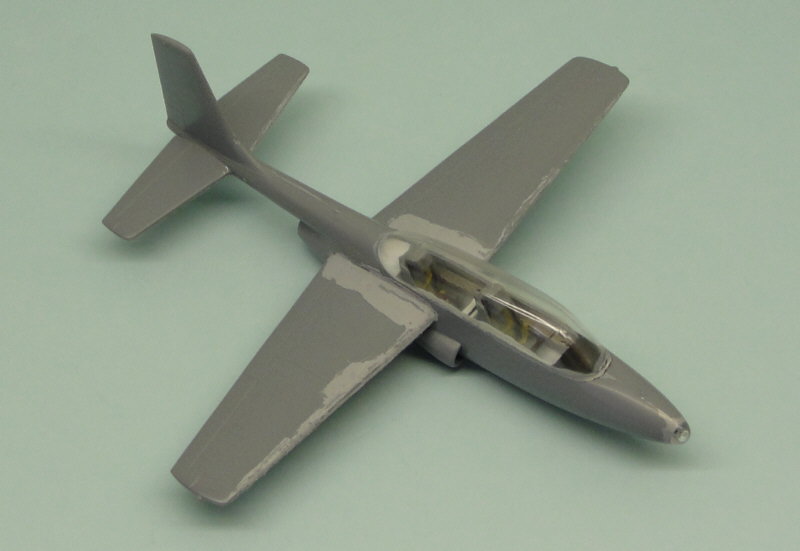 Sanding - and polishing the canopy again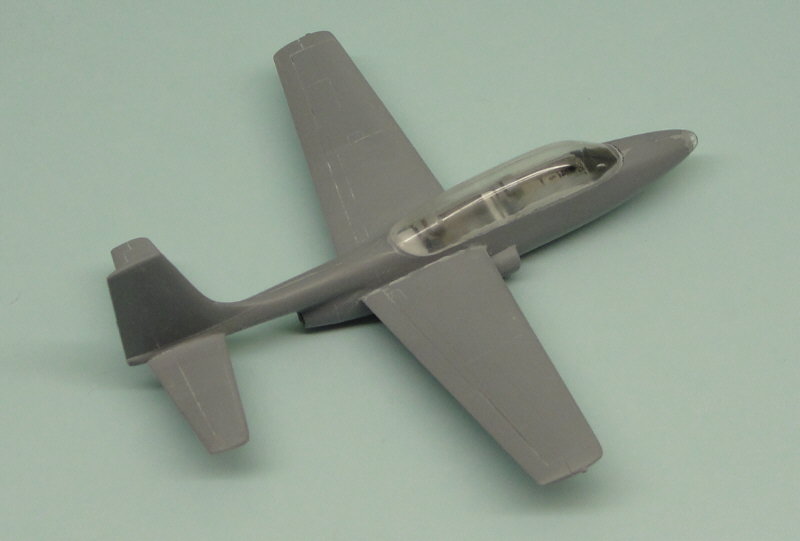 More sanding and polishing was needed - until I was happy - and could put some primer on it
That was just before Eastern weekend - when I left for Prague again for a whole week - I had hoped to finish this Civilian Service model quickly to have it out of the way... but... I'm still stuck with it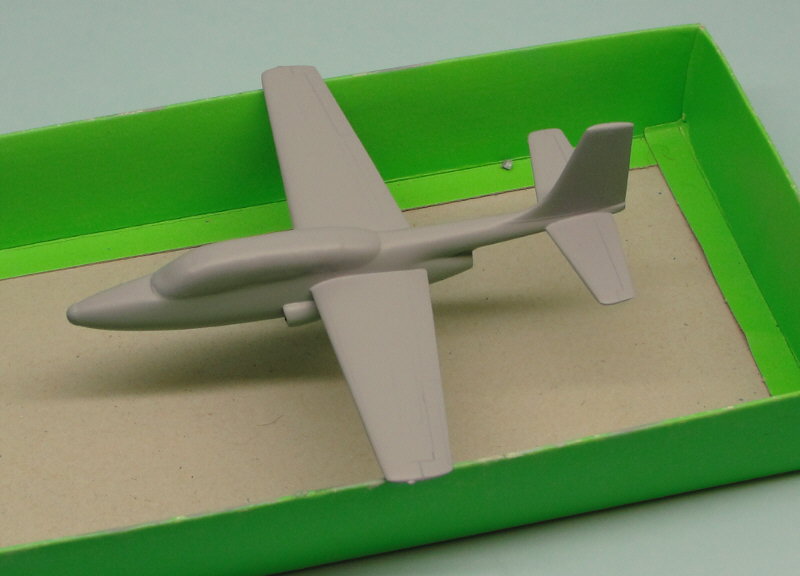 Despite this, I have enjoyed the kit so far - fit is in general good (except the underside of the windshield) though lack of location aid to glue parts is sometimes a problem - but I guess it's the nature of these kits, and it's only my 2nd Special Hobby kit
I applaud every new subject in plastic that wasn't done before - even in Civilian Service colours... so maybe I can put it in the back of the shelf in it's dark Navy blue colour and pretend it's a baby Banshee
I will conclude my ravings with a picture of my favourite model from the model show, a T-38 Talon, build from the PM Models kit - really a stunning fine job on such a basic kit - I was really pleasantly surprised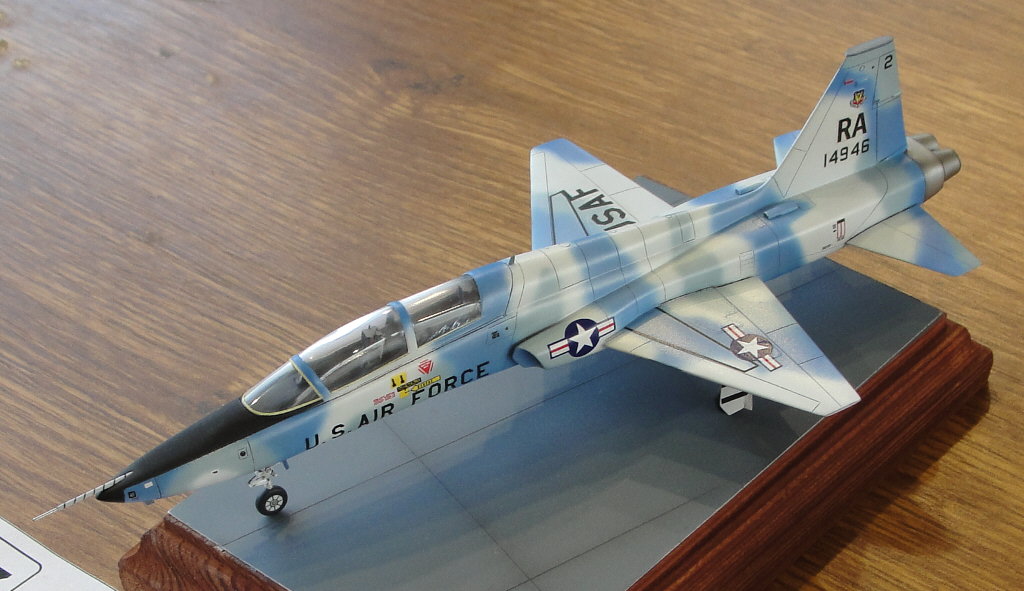 More pictures of this show can be found here :
in my dedicated gallery
Thank you all for your interest
Take care
* * *
William De Coster / Belgium
/
Plastic Stories
1/72 -
Special Hobby
-
Bolton Paul Balliol T.2
:
Part I
-
Part II
-
Part III
/End

1/72 -
Airfix
/
Jo-Han
-
Mitsubishi Zero/Rufe
conversion:
Part I
Just like the perfect woman doesn't exist, I will never build a perfect model.
Puts me on a par with God