First this is my rough draft
Here is everything you build.
Iranian Helmets and Webbing/Personal equipments
Possible shrapnel and pistol proof assault vest
Police riot gear
EOD (ordernance disposal gear)
Small Arms
Khaibar 5.56mm
The Khaibar is Irans Latest Rifle, It fires 5.56mm (.223) ammo, The gun is modified off of
The Chinese CQ rifle which is an unliscenced Ar-15/M-16 In My Oppinion it is a great weapon
A great Improvement on the AkM and is able to reach out to 600 meters.
An Iranian soldier can now engage to 600 meters carry 200-300 Rounds easy and even a 2nd weapon
such as Anti tank missile,Rocket,Radio and or additional rounds for Medium Machine guns.
Cq Rifle (M-16) 5.56mm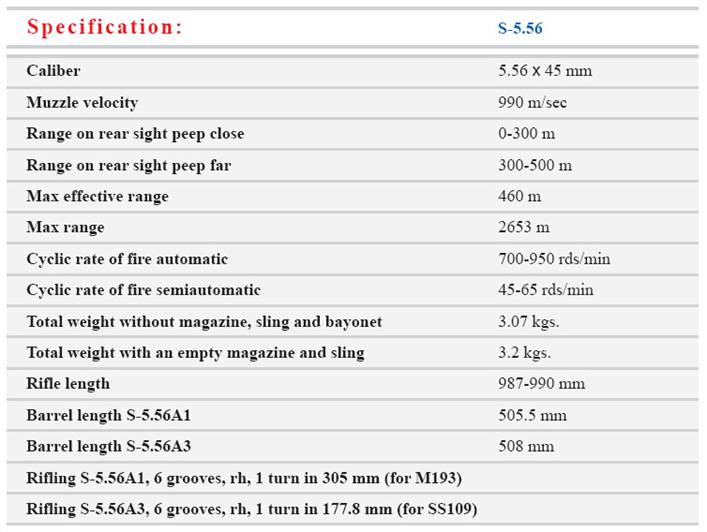 (note the same is true of the khaibarwith exception of weight)
The Cq rifle is basicaly a liscenced By Iran from China Knock off of the M-16
with all its inherit flaws and sucesses. Good out to 600 meters.
G3 Rifle
Quite simply the worlds best Battle rifle, offering low recoil,and high accuracy out to 850 meters with scope
Very reliable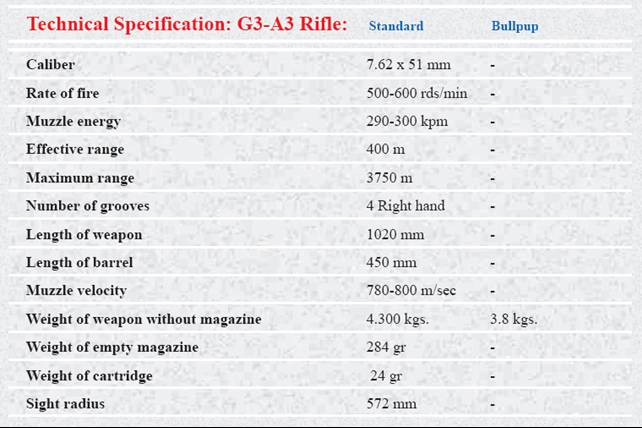 G3 Bullpup
What happens when you make the best a Bit better?
This weapon
should be nothing more than Khaibar technologies used on the M-16 scaled up to the G3.
Making the G3 much lighter, easier to handle and greatly reduced length of stock.
accuracy remains the same as the barrel is the same elngth while reducing size of weapon overall.
Mg.03
Long produced by Iran The Mg.03 is today classified as a GPMG or even a HMG it features
an easily changed barrel, High Rate of fire and great reliability, It fires the same 7.62x51
7.62 Nato round as the G3.
Akm called KL-7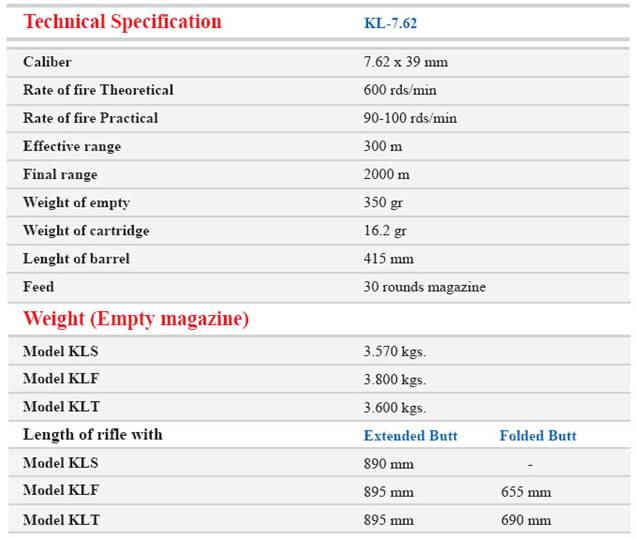 Iran has long produced these weapons, they have a place, that is in the hands of militia
and in special forces which require an accurate rugged weapon at ranges of under 300 meters.
PK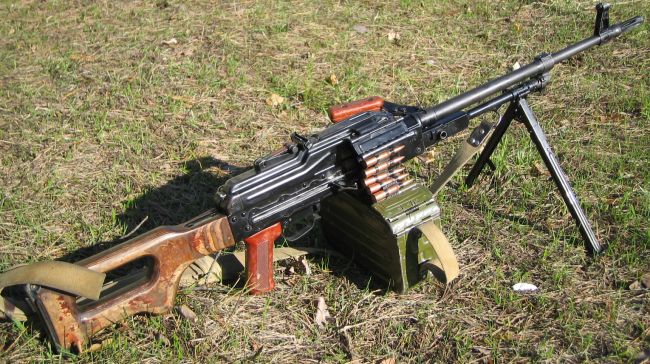 Quite simply the best LMG today although in a different caliber than the Iranian regular forces
will be supplied with, Iran should modify these at once to accept the smaller 7.62N instead of the
7.62x54R it is chambered for.
It is best because of its range,rate of fire,ruggedness and light weight.
Svd
The svd is sometimes refered to as a sniper rifle, It can be used at times to snipe
however its accuracy is 1.5Moa at 300 meters it is best used to extend a rifle squads fire out to 600-700 meters
It fires the same caliber as the PK machine gun, and The Soviets have a special loading
for sniper work which improves its overall accuracy.
Rpg-Commando 7
A Rpg, whos tube has been shortened, which does not in anyway effect the accurracy or
the ability of the Rpg, this is a great weapon, which will allow a RPG Gunner to carry his
Rpg, a quiver of Rounds and his rifle.
Rpg-7
a standard Rpg-7 of Iranian manufacture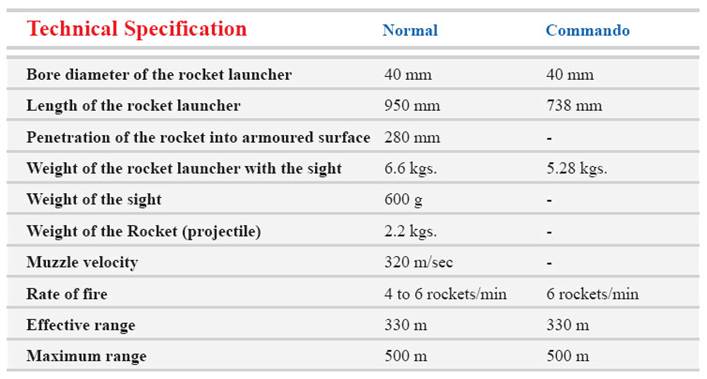 Standard Russian Rpg-7 rounds all of which Iran makes equivalents of.
PG-7VL standard HEAT warhead for most vehicles and fortified targets (93 mm)
PG-7VR dual HEAT warhead for defeating modern heavily armored vehicles equipped with reactive armor (105mm)
TBG-7V thermobaric warhead for anti-personnel and urban warfare (105 mm)
OG-7V fragmentation warhead for anti-personnel warfare
An Iranian Field expedient 60mm Mortar Fired by the Rpg-7
Spg-9
The Spg-9 is a 73mm Recoiless gun which offers very light weight accurate and devastating fire
out to 1800 meters, It can be fired from a mans shoulder or via a tripod.
M40 Recoiless rifle
Iran uses the M40 recoiless to beef up their infantry formations placing one heavy weapons company with
23mm Zsu and 106mm (105mm) recoiless guns for every 3 Infantry platoons, The 106 might be dated
It is still lethal firing out to 1,800-2,200 meters in direct fire and 7,100 meters indirect fire
106mm RCL M40
Calibre: 105mm.
Maximum Range: 1372 metres - direct fire.
Armour Penetration: At 0º it is 620mm.
..............................At 30º it is 515mm.
..............................At 60º it is 400mm.
(NOTE THIS IS 1970s era data)
Pistols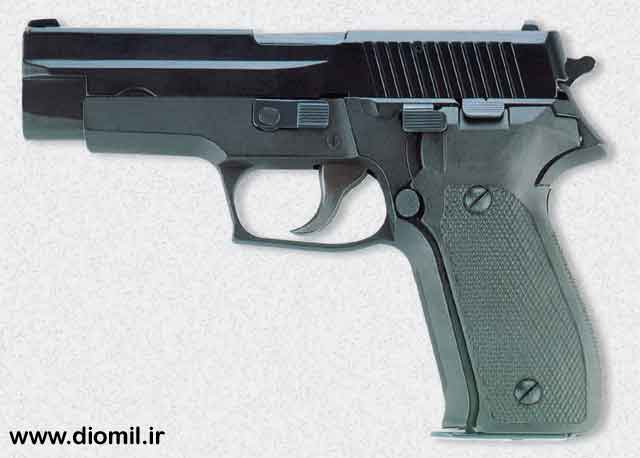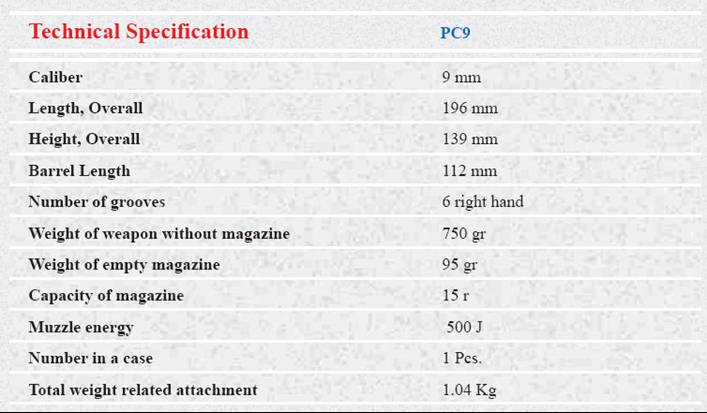 This is the Pc-9 aka Zoaf pistol
This appears to be an unliscenced sig sauer p-226 if so
It is an accurate, and reliable weapon
Submachine Guns
The MPT9K
Is based on the Mp.5 and possibly G3
MPT9Smm
MPT9mm
Shotguns
These are obviously civillian shot guns, but surely If Iran can manufacture these
a Militarized one is possible
M203 Lookalikes
This appears to be a M203 on the bottom of a G3 rifle
Iranian Optics
Unknown 2.5 power scope? on Khaibar
On Khaibar below CQ Rifle
Psop of the svd
This appears to be a copy of a US Night vision
Here is an animated Gif, I havent taken the time to look at closely they all appear
to be simmilar if not identical to the Night Vision I used while in the Army Circa late 1990s
some of the odd looking ones are vehicle sights and Gunners sights for vehicles.
Heavy Weapons
14.5mm
Copies of the Kpv both in single and twin and quad mounts were briefly manufactured by Iran
12.7mm sniper HS50 Steyr-Mannlicher
It uses 12.7x99mm ammo not compatable with Irans Dshkm
12.7mm Dshkm
Fires 12.7x101 ammo
Iranian MLR and Mortars
Various Specifications
http://www.globalsecurity.org/military/world/iran/mrl-iran-launcher-specs.htm
107mm MLR
The 107 is a light piece and can stand in support missions in place of 120mm Mortars
It is simple it is easy to manufacture and sufficently lethal.
/
They are single,double,triple even 12 round launchers
Mortars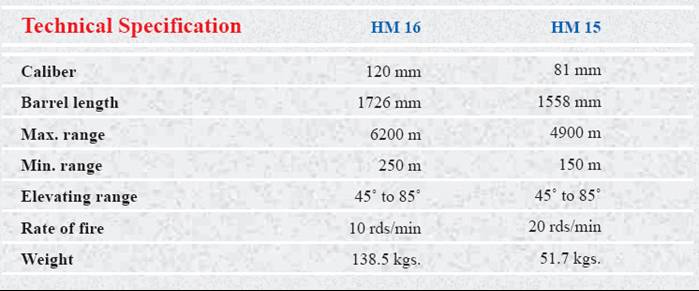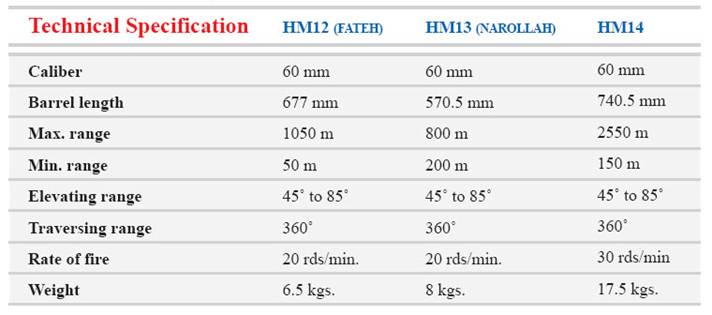 120mm Mortar
This is a modern rifled 120mm Mortar
81mm Mortar
60mm Mortar
60mm Commando Mortar
as above to right.
37mm Marsh Mortar
http://en.wikipedia.org/wiki/37mm_Marsh_Mortar
http://www.janes.com/extracts/extract/jiw/jiw_0874.html
Other Heavy weapons
Tow Lookalike and improved variants (Used in m-113,and Heavy ATGW)
Spandrel Missile aka Towsan M113M (used with Bmp.2 and in Ground mount)