Hi Fabrice. if the following photo is the one you have based your model on, then it's not a Canadian one, but a Kiwi one!
[IMG]
[/IMG]
This M-31/T2 was 'aquired' by the New Zealand 20th Armoured Regiment after being abandoned by it's previous American owners. It had been stuck fast in mud, and the Kiwi's retrieved it while under fire.
It was hurridly re-marked with all traces of the original owners being removed!
When questioned about it's whereabouts, apparently the 20th's commanders all denied having any knowledge of it....
The only markings added to it were the words 'Persuit Ship' plainly visible over the sponson door.
Unfortunately, the only other photo of it I have seen is as below. It may possibly have had the 20th AOS marking added, but I've seen no pics of the front, and the back is too 'cluttered' to make out any that might have been there!
[IMG]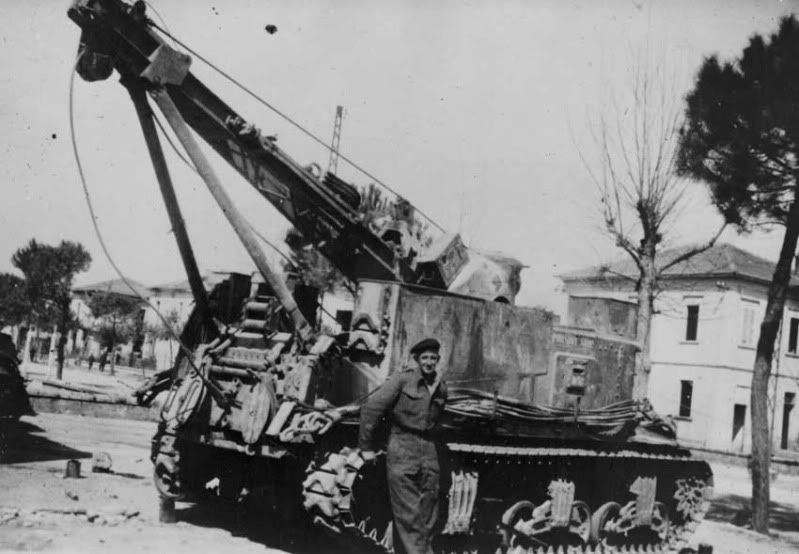 [/IMG]
The Dingo (or Lynx) would have been from that same regiment, and would have had Kiwi AOS markings of 52 in a red square under a white fern leaf in a black square.
Cheers,
Pete M.