Cute picture!
My info is the same.
I dunno. I was trying to figure that out myself - I sent one to The Engineer last year but didn't know what to do this year.
'shana
Miss Peanut and the Chocolate Gang aka Toblerone, Mousse, Truffle and Twix!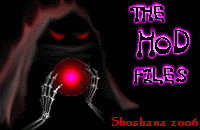 Thank you Kel, Bt and Mai for all your dollz and gifs.
"If the pen is mightier than the sword and a picture is worth a thousand words, is a camera a weapon of mass destruction? "


Official Scribe to the Harbinger of Death
Mystress of Minutiae {{{BonaDea}}}
The Seeker of Truth and Miniscule Facts {{{dragonlady}}}
Finder of Lost Knowledge and the Lost Archive {{{Amyrlin}}}, {{{Hebea}}} -
you hide'em we find'em

A Fountain of Information {{{Herkite}}}
"who said you had to have only one?" {{{Calico}}}
Honorary Pygmy Amazon and important Archivist, too!! {{{frannyd}}}
Reply Button Booster #55 {{{Bluetopaz}}}
Nanaea's Special Grand Schlock Sci-Fi Horror Lovers Award Winner
Deb U Graduate 2005 - with Honors
Devious Deb - Mistress Of All Things Technical

GAS! Priestess - Ares' Official Photographer