When I was photographing a late 1930s Diana mod 26 (see pics in Gallery) I noticed a remarkable similarity between its rear sight and the one on an early Weihrauch HW50.
The distance in time between the two rifles is not that great in manufacturing terms when you think about it - the Diana was made in 1937, only a couple of years before WW2 began and production stopped (in about 1940). The HW50 would have been made in about 1950 or 1951, one of the very first air rifles to be made in Germany since the outbreak of the War.
It's even possible that Weihrauch bought a job lot of these sights, perhaps made by Diana before the War or by a third party. Supporting this idea is the fact that HW50s made in the first couple of years of production sported a variety of different rear sights (see pic below).
The mod 26 rear sight is nicely made - a solid dovetail block with a blade that is raised and lowered by a simple slotted screw. It's similar but not identical to the one used on the military trainer, the Diana 30, and still less like the one used on the Haenel 33 Sportmodell Junior.
Here are pics showing the Diana 26 and early HW50 rear sights:
Even the front sights bear some resemblance:
This pic shows three different rear sights used on the first pattern HW50 (smoothbore and rifled). I have seen several of each of this pattern so have little doubt that all three are original to the rifles.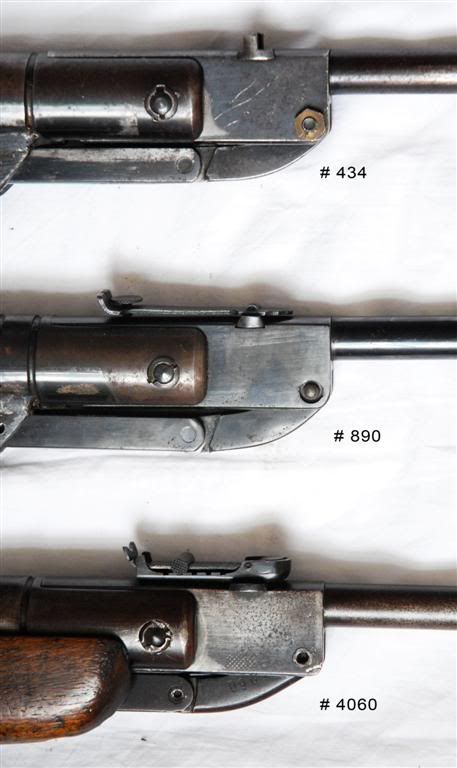 ------------------------------