Horatio Jackson & "Bud", 1903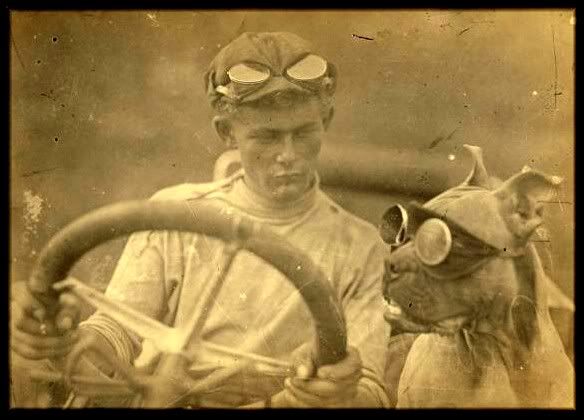 The first dog to travel across America in a car was a Pit Bull named "Bud" and he did so with his owner Horatio Jackson and his assistant and "bicycle" mechanic Sewall Crocker in 1903. Together, all three of them crossed America in a Winton car model named the Vermont. Bud soon became an enthusiast for motoring," Horatio Jackson bragged, especially after his masters put a pair of their goggles on him to keep the stinging alkali dust out of his eyes. Riding in front, Bud learned to watch the road ahead as intently as Crocker and Jackson, bracing himself for every bump and turn eventually becoming Horatio Jackson said, "the one member of our trio who used no profanity on the entire trip'. Horatio Jackson later donated Bud's goggles to the Smithsonian Institute in Washington D.C. During the cross country trip Bud would often received as much if not more attention by the press than Jackson and Crocker did. After the trip was completed Bud bravely guarded the Jackson home until his death of old age.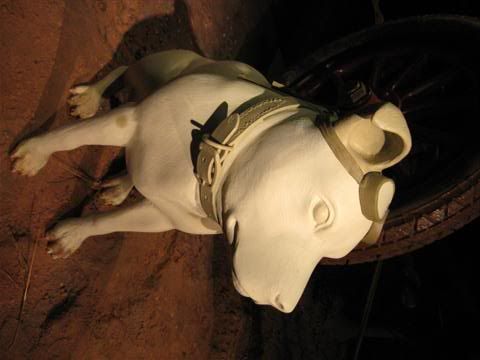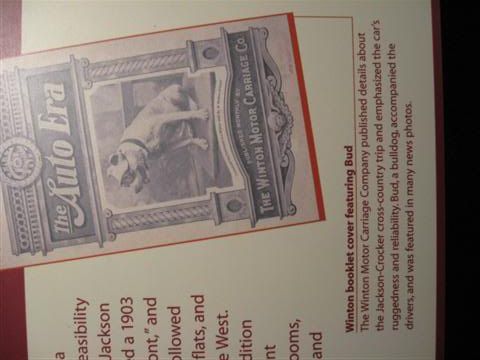 Copyright © 2010 by CHATNJACK. All pictures, text, graphics, audio, video, unique and or unusual design(s), software, and or any other intellectual works, a.k.a. "post(s)" are the copyrighted material of CHATNJACK a.k.a. Jack Turner who hereby reserves all rights as afore stated. Any redistribution or reproduction of any materials contained herein in this post or online forum is strictly prohibited by State and or Federal Internet Copyright & Intellectual Property Laws. Violators will be prosecuted and held criminally and civilly liable as applicable jurisdiction limits allow.