Hi All, I am starting the feb contest. In order to add a little carnival attitude, I am giving the winner "Choice"! I really liked Richard's lottery, it seemed to have the right amount of numbers for the amount of members..so Richard graciously said I could use it if I liked. I have chosen these from my personal collection (they are all personal..I don't sell watches yet...) I thought Id go back to the 70s,
Here they are, a 1973 Automatic with a nice blue dial and Roman numerals, and a 1977 Marlin with a black dial and cushion case. Both have been running well as I have had them out for testing for the last few weeks. The auto could use a new crystal, I don't have one the right size and it does have some what look like stress marks, the Marlin needs nothing. Both keep fairly good time (within a minute or so a day of each other) Closest without going over gets their choice!
http://www.salotteries.com.au/Default.aspx?p=1&g=mon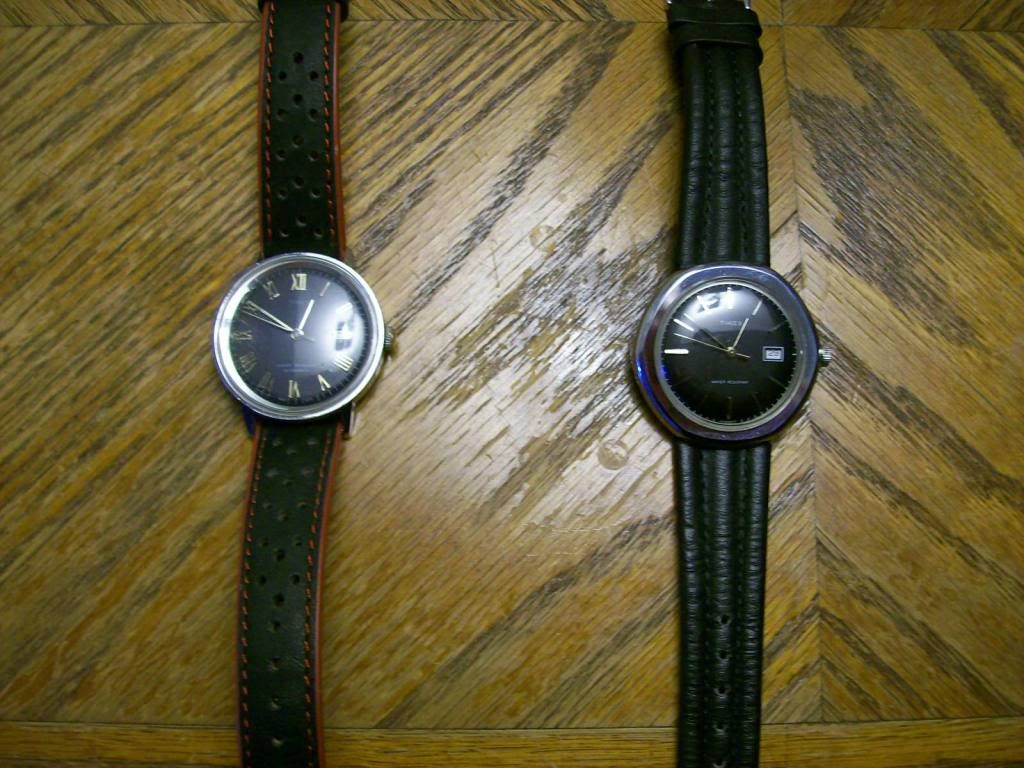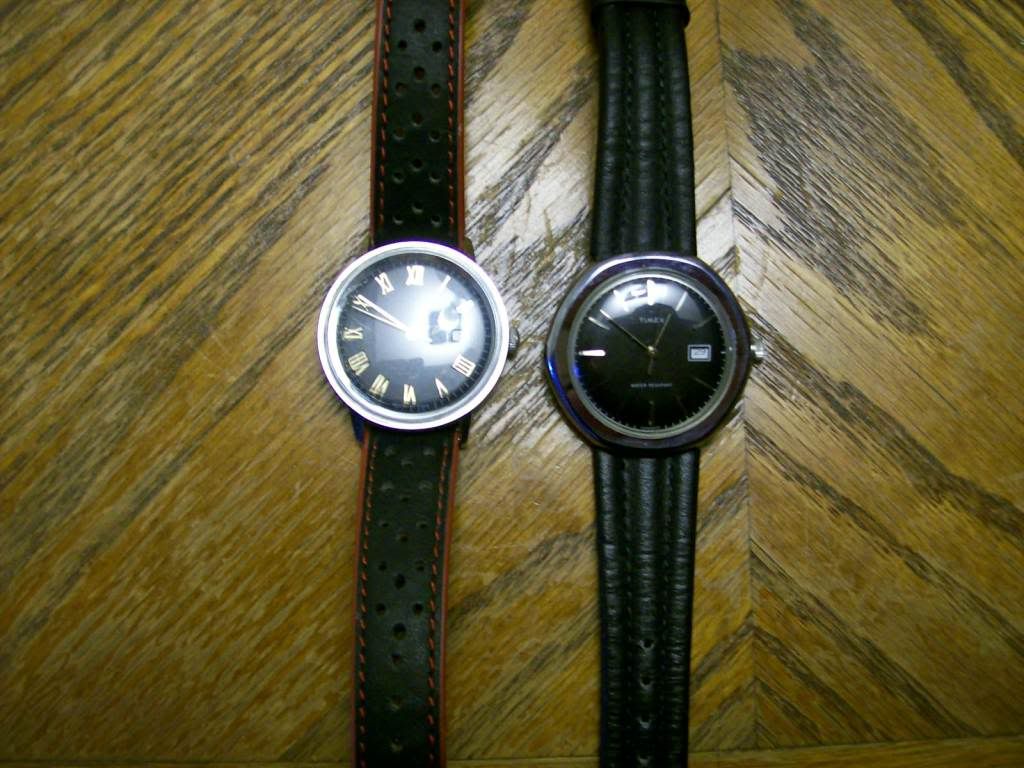 Good luck all!