This 'Sporting' pattern (45 inch) .22 cal Improved mod D has had quite a hard life, but has been kept in service due to the ingenuity of former owners. The front sight has a rather novel block pillar, with a fine bead screwed into the top. The rear sight blade and adjuster wheel are missing.
The cocking link has a hardened pin embedded at the end where it makes contact with the piston - to replace the original shoe. This fix seems to work well. I understand this was a known weak point of the vintage BSAs, but serious wear only occurred when the shoe end of the link wasn't properly lubricated.
The cocking lever catch block is a homemade replacement. This also does the job perfectly although it's a little too high and doesn't allow the lever to sit parallel to the barrel.
The straight hand stock is apparently not original to this rifle. It has the later type of stock bolt cover plug rather than a steel buttplate, which would be correct for a rifle of this age.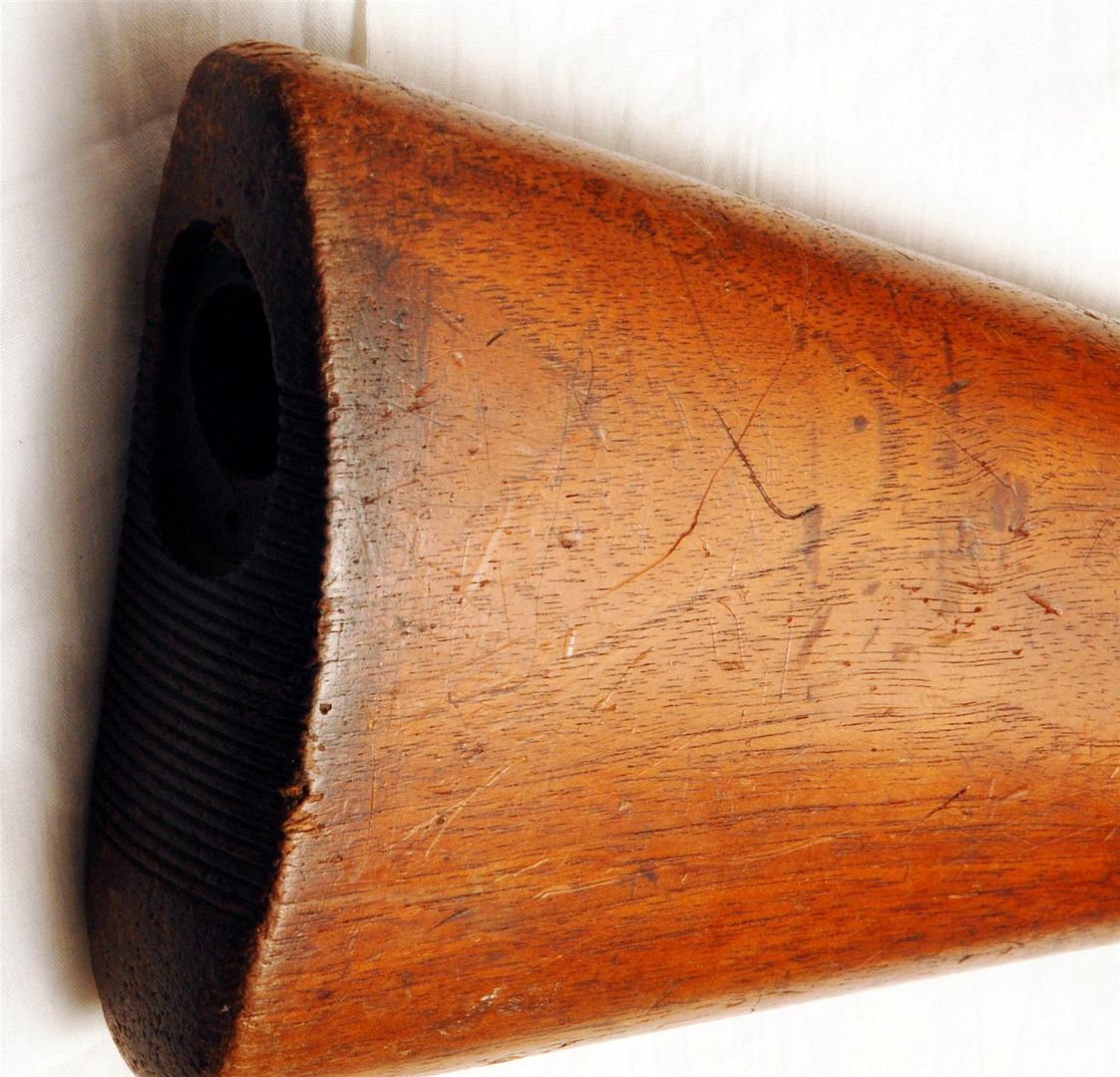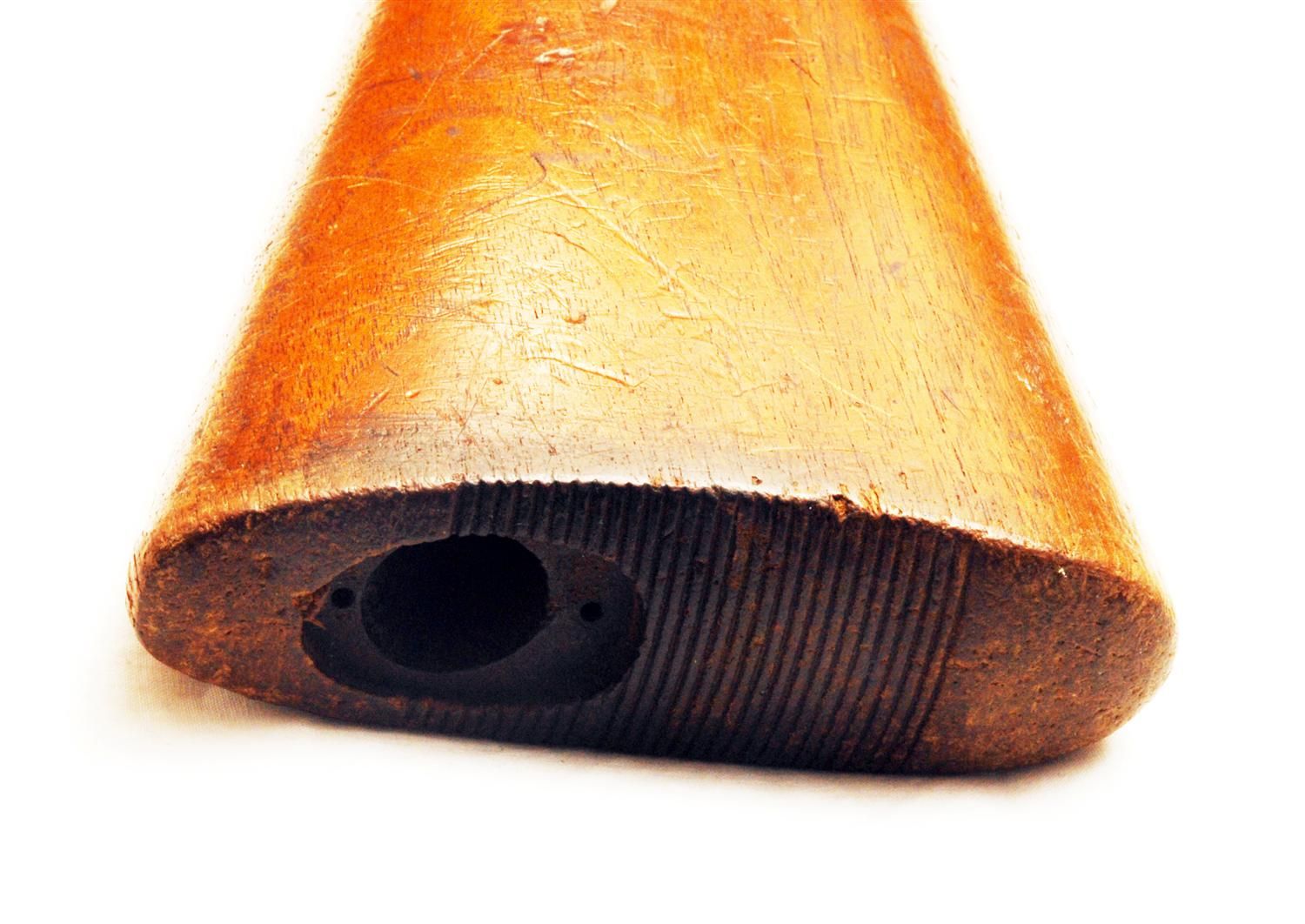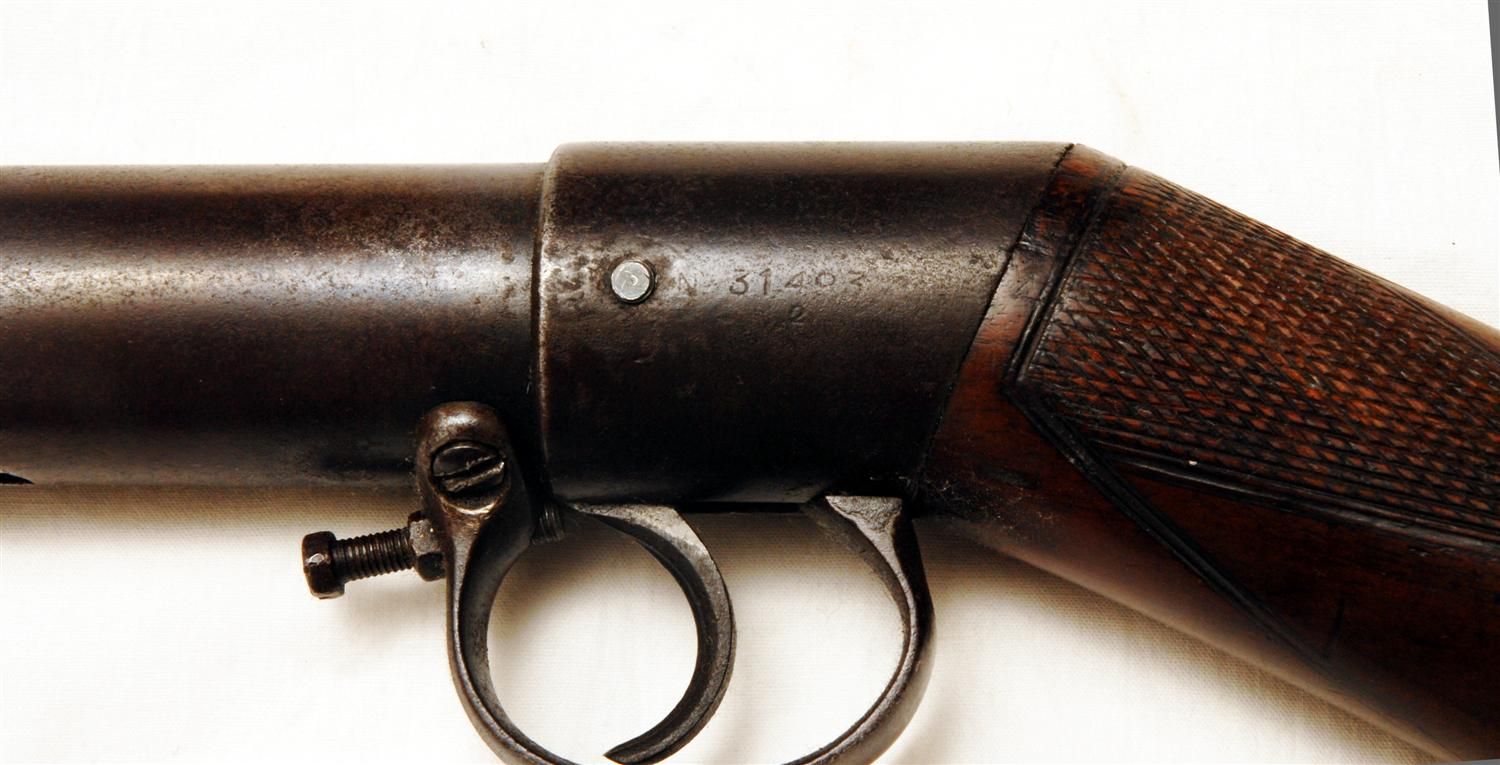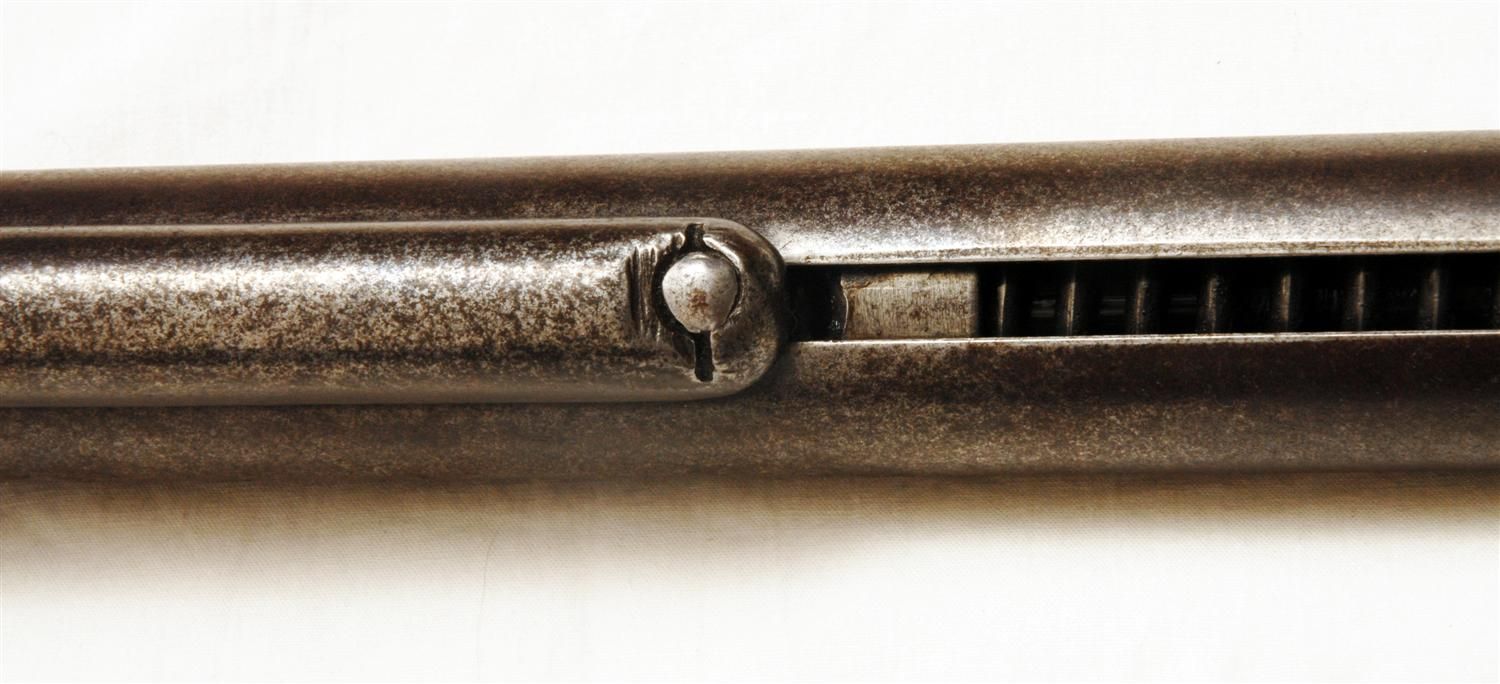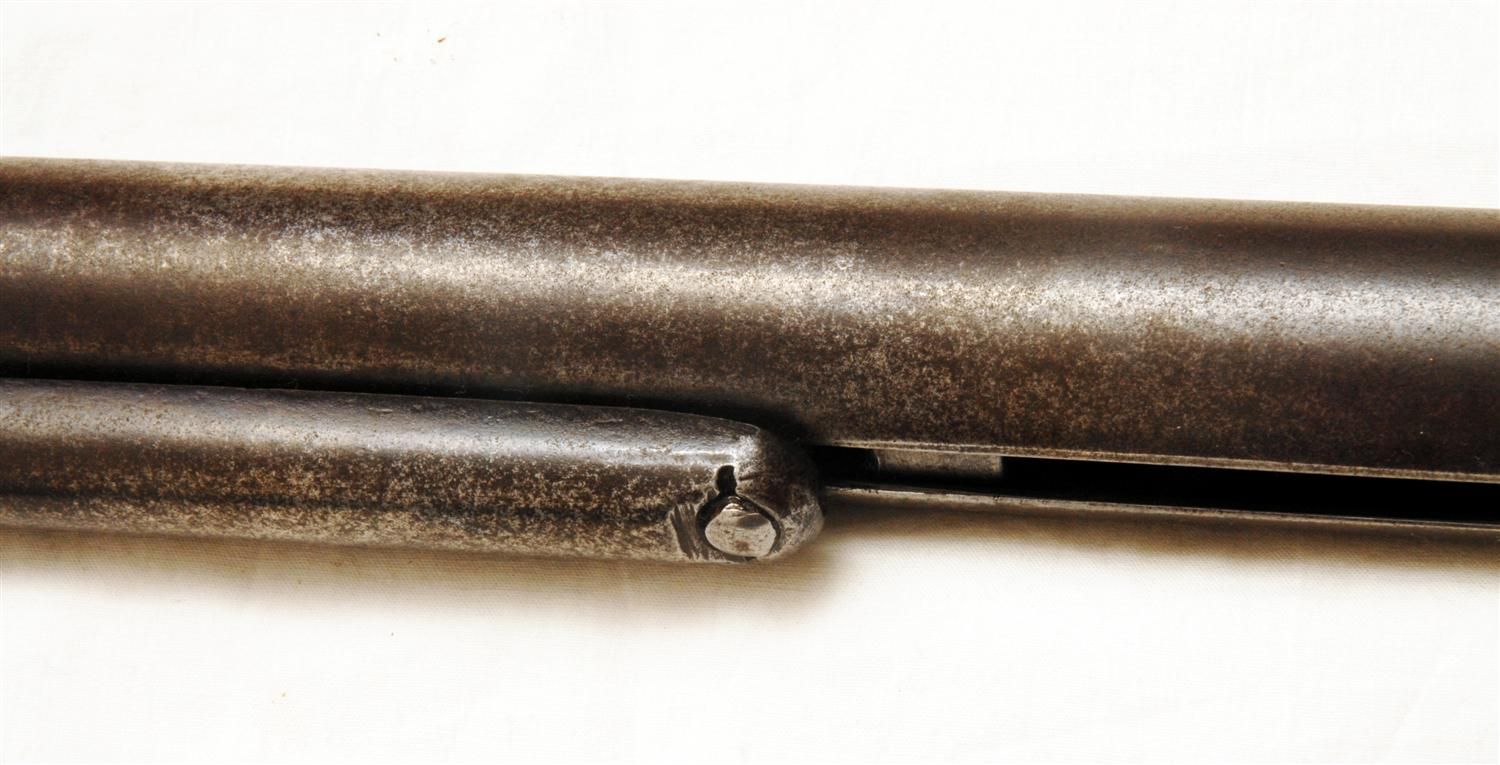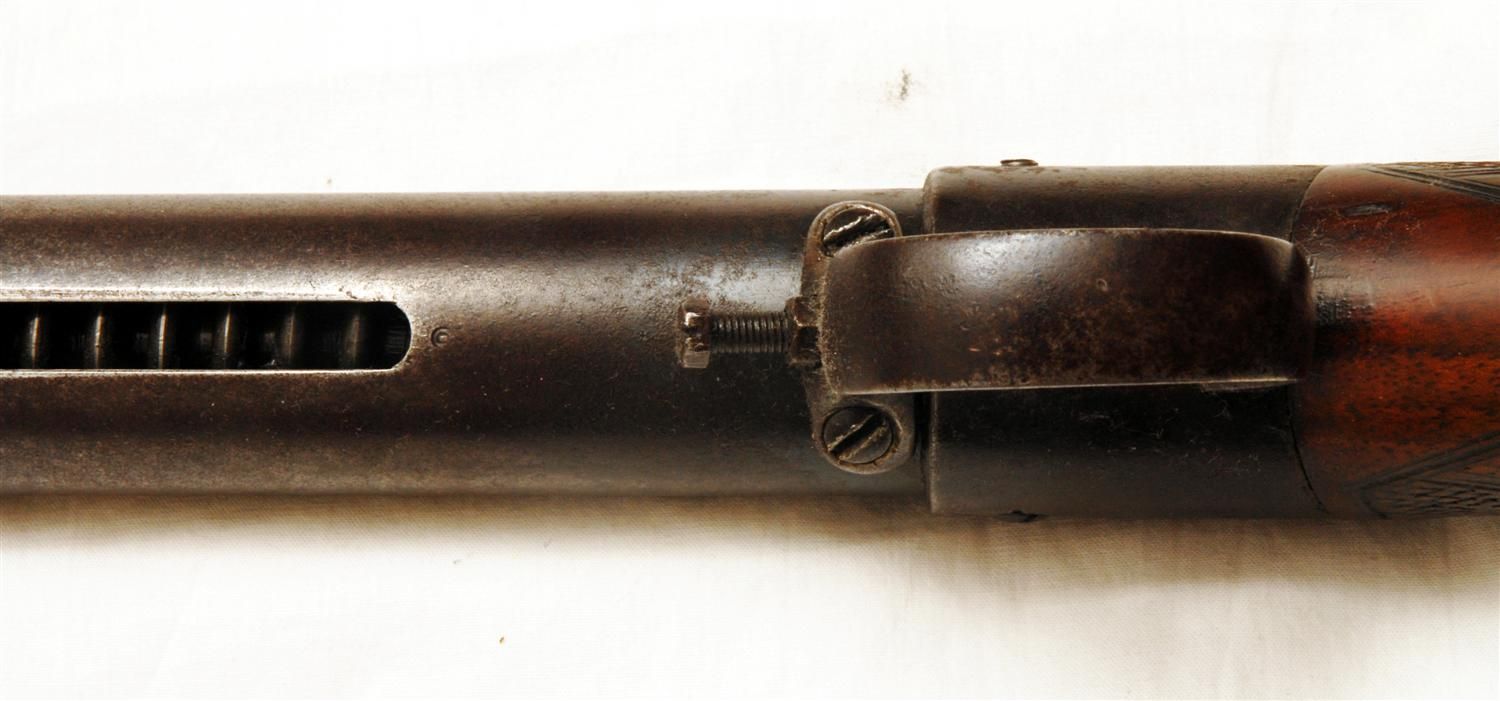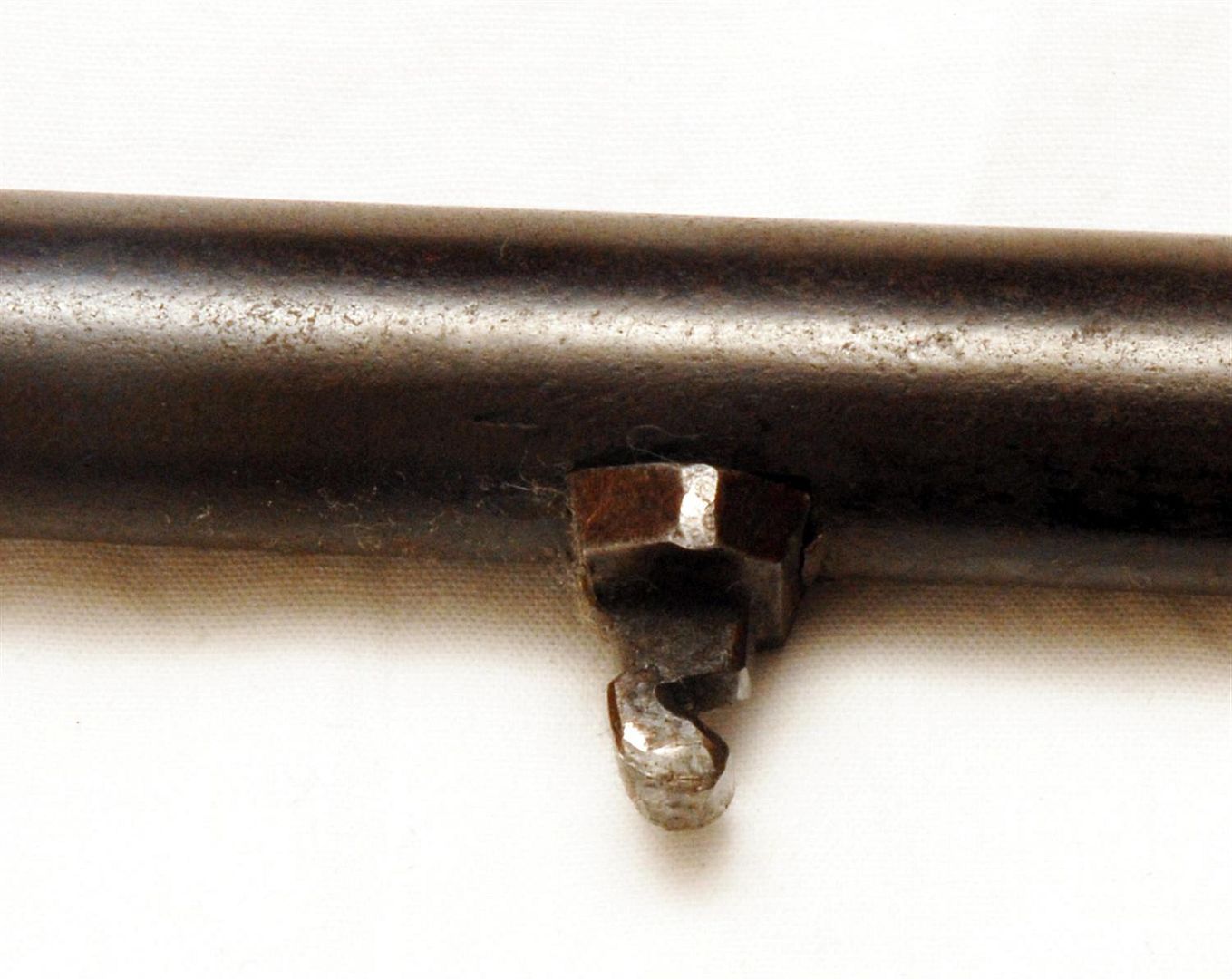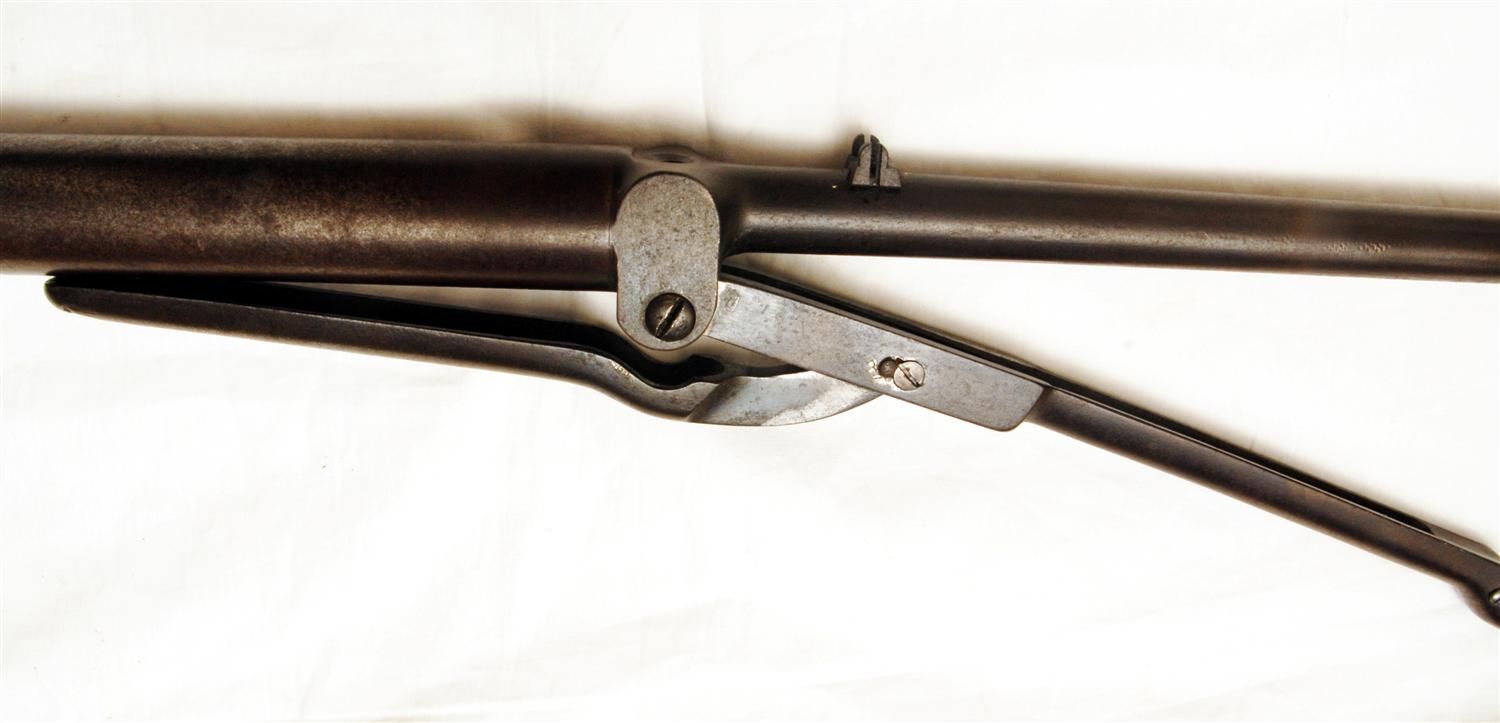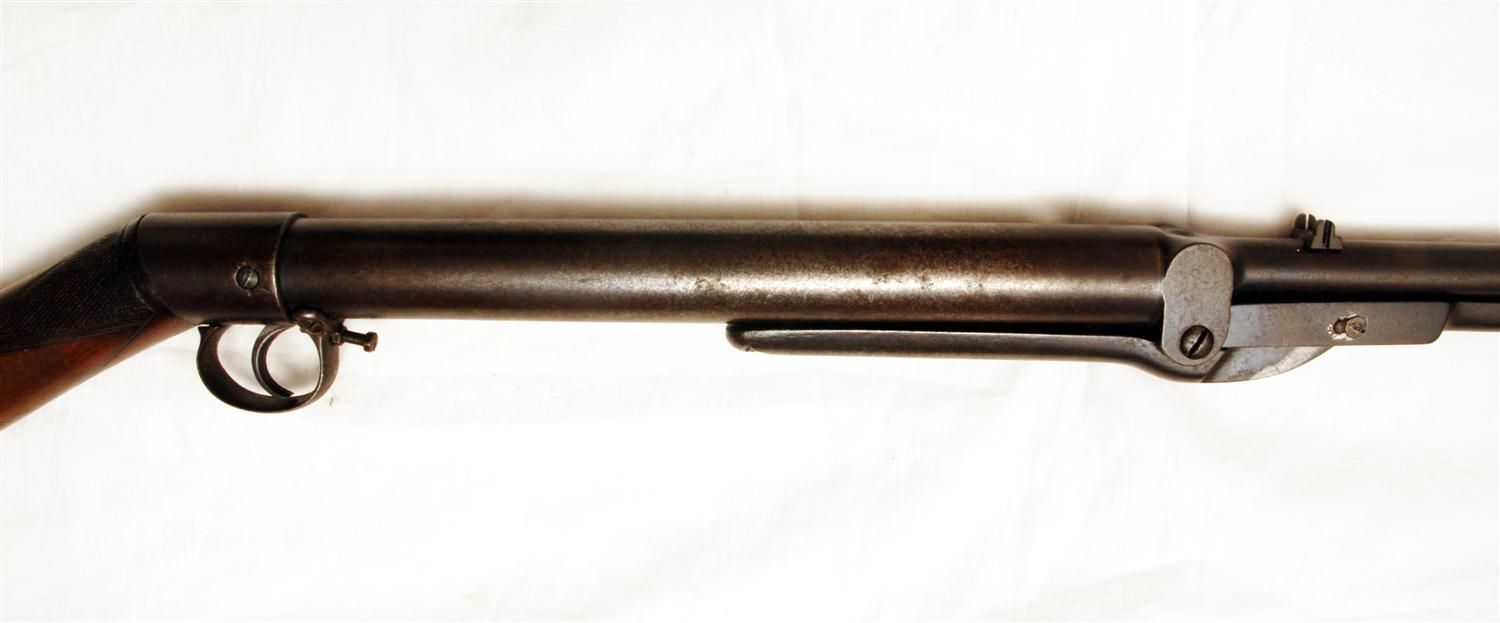 ------------------------------